Today I'm featuring a delicious summer treat for the asparagus lover. This bacon wrapped asparagus recipe will surely be a hit. There's nothing tastier than asparagus wrapped in bacon and baked in the oven. The slightly crisp bacon wrapping gives the asparagus a little more texture to enjoy. You can serve this with a side or eat as a main meal. Consider using it as a conversation starter for your next family gathering.
To make this Bacon Wrapped Asparagus recipe you will need the following ingredients: asparagus, bacon & pepper.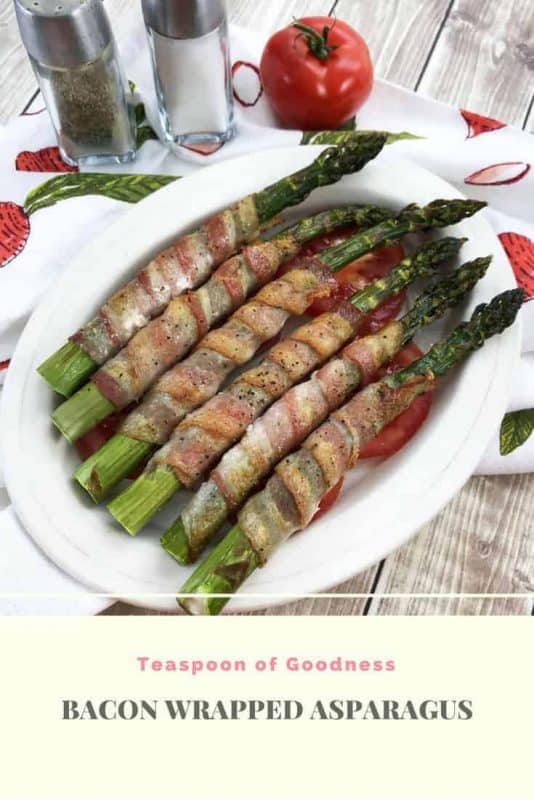 Pin
This is a great recipe idea for anyone who loves bacon. I happen to think that this delicious meal idea is perfect, a balance of tasty bacon with a helping of vegetables. The perfect way to make yourself feel good about eating those veggies. If you're thinking the bacon isn't your thing, I also have the sea salted asparagus recipe that will be perfect. Adding a little bacon to your favorite recipe allows for a refreshing, change in flavor from your regular meal options.
I love being able to take a bit of the crunchy bacon and asparagus at once. It's a tasty combination of healthy and not so healthy all in one. I know that some of you may prefer the sea salt asparagus, so be sure to try that recipe if you're not a bacon fan. This recipe only takes approximately 20 to 25 minutes in the oven. I love that this is a quick meal idea when I'm on the run all day and simply want to sit down to enjoy a delicious asparagus dish.
Pin
Tips & Tricks to Making This Bacon Wrapped Asparagus Recipe
Could also wrap in prosciutto
Could be done on the grill
Could also be done on the stove top in a pan.
By choosing a bacon without added sugar this bacon wrapped asparagus recipe is keto approved.
Could use turkey bacon to cut down on the fat content.
Add cumin or chile pepper to give the bacon wrapped asparagus a spicy taste.
Cook on a wire rack that's on a cookie sheet for easier cleanup.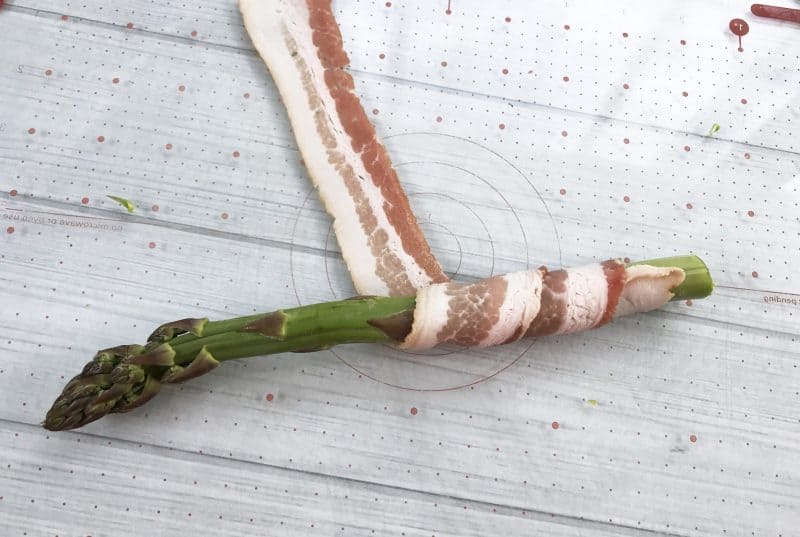 Pin
Asparagus Wrapped in Bacon FAQS
Here are some of the most frequently asked questions about asparagus wrapped in bacon:
How do you cook asparagus with bacon wrapped around it?
Wash asparagus, cut bacon in strips in half crosswise, wrap one-half strip of bacon around each piece of asparagus. Leave the tip of the asparagus free of bacon.
What temperature to cook bacon wrapped asparagus?
The bacon wrapped asparagus recipe should be baked at 400 degrees Fahrenheit.
How long should I cook asparagus with bacon?
You should cook asparagus with bacon for 20-25 minutes in the oven.
What is the best way to cook asparagus?
The best way to cook asparagus is to bake in a 400-degree Fahrenheit preheated oven for 12-15 minutes.
How do you trim asparagus spears?
Take the end of the asparagus between your thumb and finger. Bend the asparagus until it breaks. This is the easiest way to trim asparagus spears.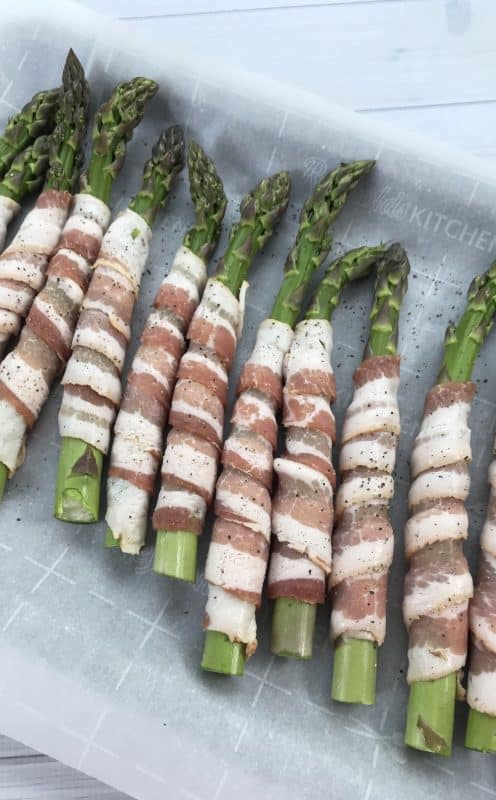 Pin
Bacon Wrapped Asparagus Recipe
Get your bacon fix on with this balance of vegetables and bacon. This bacon wrappes asparagus recipe is perfect for family gatherings, BBQ's and a quick meal idea for a busy night.
If you loved this Bacon Wrapped Asparagus Recipe let me know with a 5 star rating!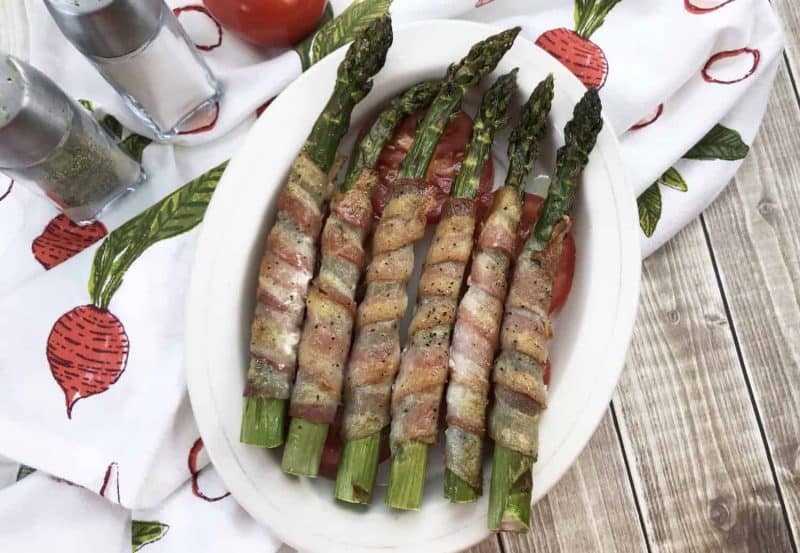 Yield:

4
Bacon Wrapped Asparagus Recipe
This is a great recipe idea for anyone who loves bacon. I happen to think bacon wrapped asparagus is the perfect meal idea, a balance of tasty bacon with a helping of vegetables.
Ingredients
1 lb of fresh asparagus
10-12 strips of bacon, uncooked
pepper
Instructions
Preheat the oven to 400 degrees and line a large baking sheet with foil or parchment paper.
Trim the ends of the asparagus and gently wrap each spear in 1 piece of bacon and place on baking sheet.
Repeat with all the asparagus spears and season with pepper.
Bake 20-25 minutes.
Place the bacon wrapped asparagus under the broiler a few minutes to crisp up the bacon.
Serve with fresh tomato slices.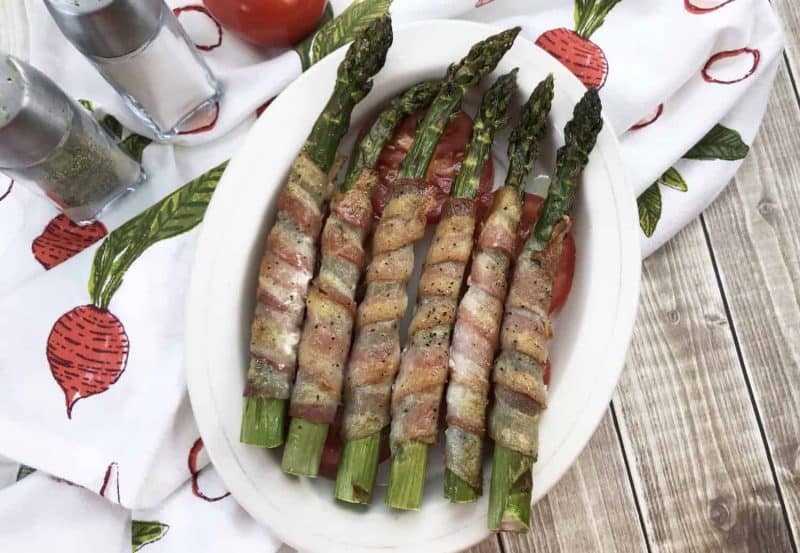 Pin
IF YOU LIKED BACON WRAPPED ASPARAGUS RECIPE YOU MIGHT ALSO ENJOY…
From left to right: Keto Baked Chicken Legs, Black & White Bean Salad, Italian Green Beans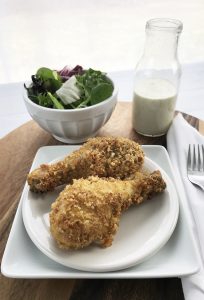 Pin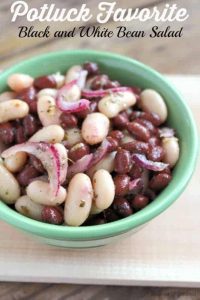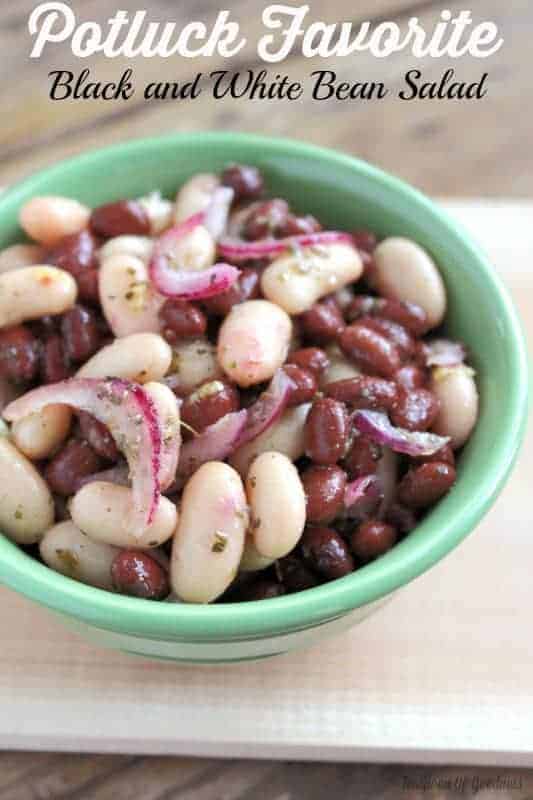 Pin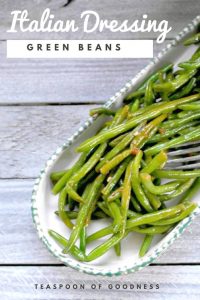 Pin