This Turtle Fudge Brownie Recipe is a great easy-to-make semi-homemade dessert that your entire family will love. The combination of chocolate, pecans, and caramel is what makes turtle candy. Adding those flavors to this delicious fudge brownie recipe makes it an over-the-top mix of goodness everyone will enjoy.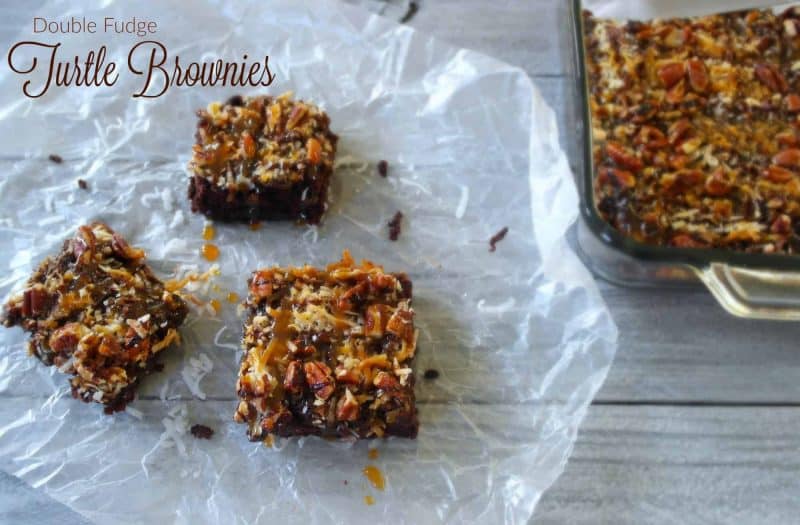 Pin
This fudge brownie recipe is a semi-homemade dessert using a purchased fudge brownie mix. There are multiple brands to choose from, but you'll want to go with your favorite. Before you mix the batter, make sure to read the directions thoroughly, as you won't be following the recipe instructions on the box for this.
Substitute a bit of butter instead of oil in the mix to make it even better. You'll bake partially before adding your caramel and fudge toppings with the coconut and pecans. Once you add those to the pan of brownies, you'll cook for the remaining time as needed. Watch carefully so they don't overcook since it will be super sticky and gooey on top.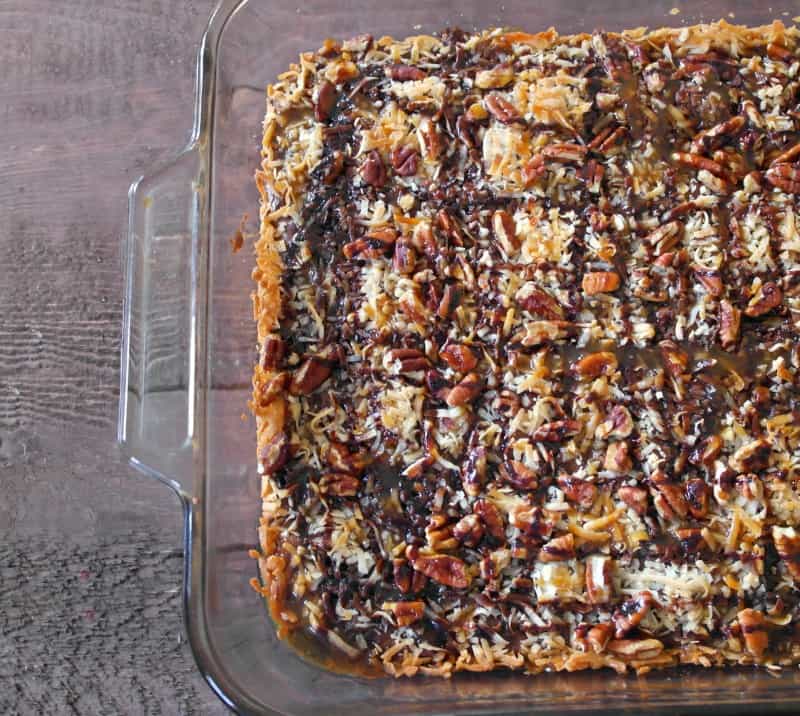 Pin
This turtle fudge brownie recipe is one semi-homemade recipe you can impress your guests with. Make sure to serve these with a fork since they are super sticky and aren't easy to eat with your hands like a basic brownie would be.
Turtle Fudge Brownie Recipe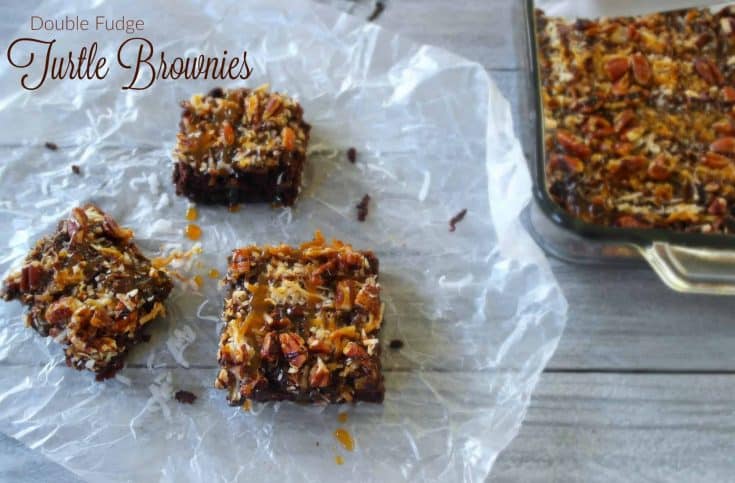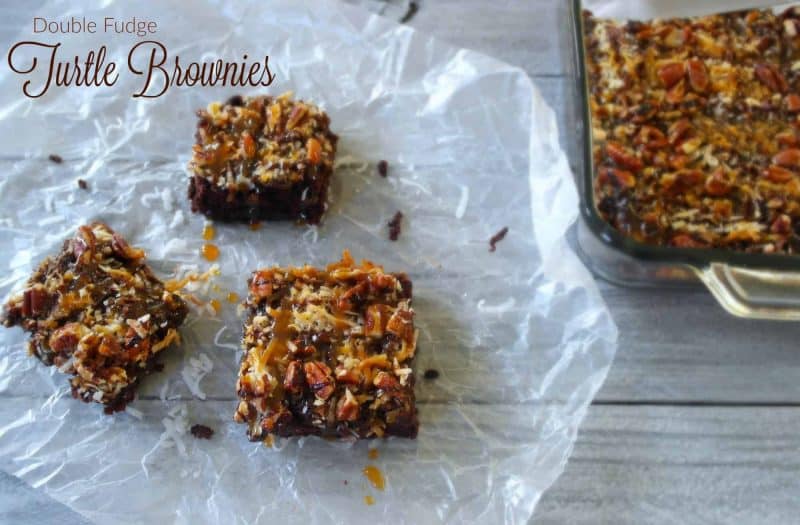 Yield:

9
Turtle Fudge Brownie Recipe
Ingredients
1 box of fudge brownie mix, see note below before mixing your batter
1 cup of coconut
1 cup of chopped pecans
Caramel sundae topping
Hot Fudge sundae topping
Instructions
Preheat the oven to 350.
Grease an 8x8 or 9x9 pan with butter or cooking spray.
Prepare the brownie mix as directed on the box NOTE- except replace the oil with a half stick of REAL butter and whip together with the eggs first.
Pour the batter in the pan and bake for HALF the time
Remove the pan from the oven, sprinkle the coconut and pecans all over the top
Drizzle with caramel and fudge.
Return the pan to the oven and finish baking, times may vary. Test for doneness with a toothpick
After baking drizzle with more caramel and fudge
Let partially cool before cutting. WARNING*** Brownies are extremely sticky and decadent!
Enjoy!
Visit Teaspoon Of Goodness's profile on Pinterest.