This is the perfect asparagus recipe for anyone who wants to kill the natural bitterness of asparagus. The salty and savory mixture will take your taste buds to a new place and open your mind to serving this as a side dish with lamb or fish more frequently.
This simple but elegant side dish is perfect for dinner time. You'll enjoy listening to your family pride you in creating this magical dish that provides you with some of your vegetable intake for the day.
Roasting Veggies
Roasted vegetables of any kind make for easy prep and quick side dish for any meal. The recommended serving with sea salt asparagus would be lamb or fish, but feel free to serve as a side with your preferred meat option.
Roasting your sea salt asparagus will ensure that the asparagus is tender enough to avoid texture issues with your family members who may dislike a crispier vegetable.
To make Sea Salt Asparagus you will need the following ingredients: asparagus, olive oil, cracked pepper, butter, sea salt, and garlic.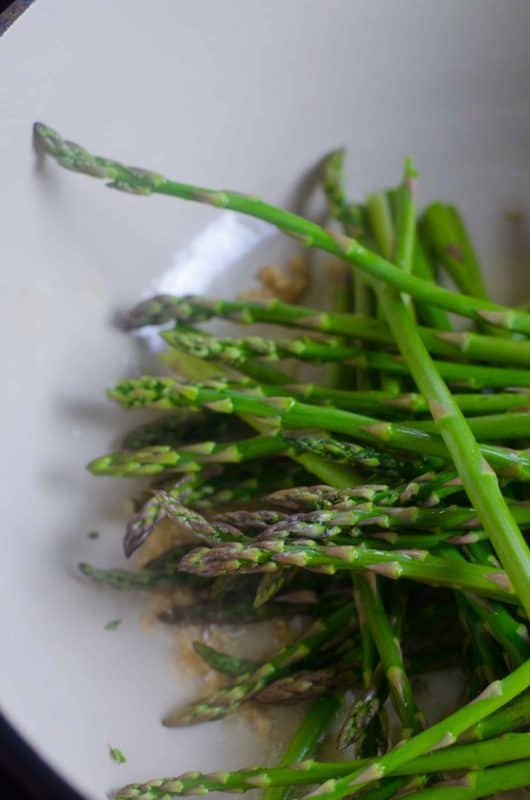 Pin
Asparagus is high in Vitamin K and folate which is a necessary combination for helping your body get some anti-inflammatory properties through food intake. In addition to Vitamin K and folates, asparagus is rich in Vitamin C, beta-carotene, Vitamin E as well as zinc, manganese and selenium minerals.
Asparagus is the perfect brain-boosting food to serve as a side dish with any meal so that you can rest easier knowing that you're getting some good brain food into your body.
This vegetable is low in calories with a calorie count of about 20 calories per every 5 asparagus spears. There is no fat in asparagus nor high sodium. Making sea salt asparagus gives you a little sodium intake but in a more natural way.
Asparagus can help you meet your weight loss goals sooner, help keep your urinary tract working properly, and reduce bloating. This vegetable is so versatile in what it offers the human body that I must admit, making this as a side dish for my family meals makes me feel good.
Sea salt asparagus will ensure you're getting antioxidants as well as necessary vitamins into your family's diet without having to take supplements. I invite you to try this side-dish soon.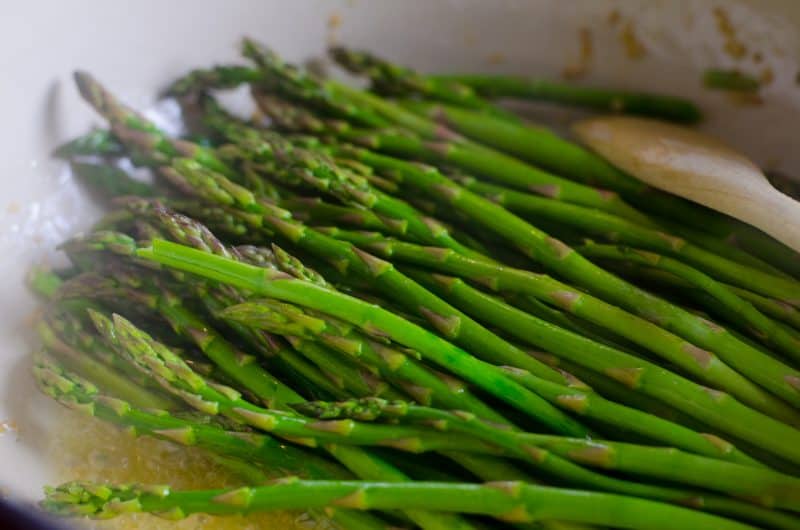 Pin
Tips & Tricks to Making Sea Salt Asparagus
Add some fresh gloved garlic to the recipe for an added flavor boost.
Snap off the ends of asparagus before cooking.
Check the tenderness during cooking time, put back in the oven if not quite tender enough for your preference.
Add some citrus herb options to make this more of a citrus and salty combination flavor.
Move the asparagus around to make sure the sea salt mixture is covering every bit of the vegetable.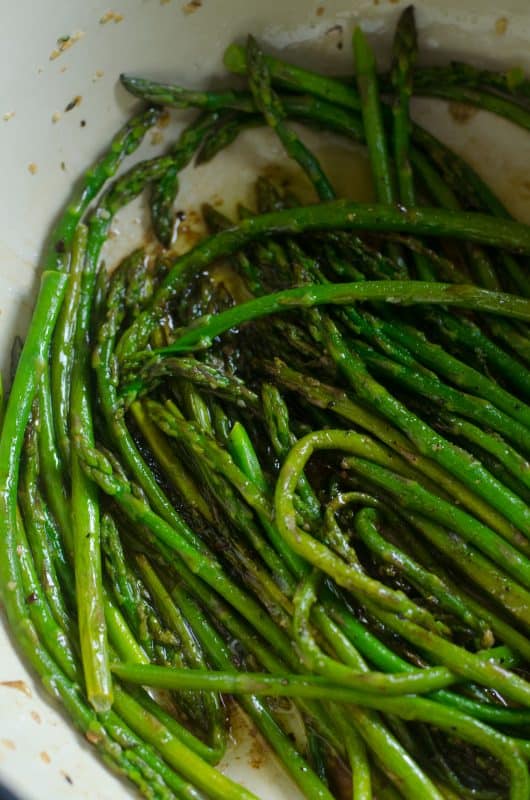 Pin
Sea Salt Asparagus FAQS
Here are some of the most frequently asked questions about Sea Salt Asparagus:
How do you cook asparagus?
Snap off the dry ends of each spear, place in 425 Fahrenheit preheated oven for approximately 15-20 minutes.
What spices are good for asparagus?
Many spices can go well with asparagus but the most popular options are garlic, olive oil, lemon juice, and lemon zest. Stir in the parsley, chives, rosemary, thyme, salt, and pepper.
Helpful for making your Sea Salt Asparagus
I like the enameled dutch ovens as they are easier to clean and this Amazon basic one is available in 4 colors.
Amazon Basics Enameled Cast Iron Covered Round Dutch Oven, 6-Quart, Blue
Dutch oven in Blue; ideal for roasting, baking, sautéing, cooking, and more
Heavy-duty cast iron retains heat well and distributes it evenly; smooth enamel finish provides lasting strength
Oven safe up to 400 degrees F
Medium 6-quart capacity serves 4-6 people; perfect for tossing pasta, frying chicken, or making soup
Hand wash only; avoid metal utensils and wash in warm, soapy water for best results; avoid citrus-based cleaners
McCormick Fine Ground Himalayan Pink Salt, 26 oz
Beautiful pink-hued Pink Himalayan Sea Salt with crisp, refreshing taste
Non-breakable plastic bottle
Larger size makes it easy to refill smaller bottles
DID YOU KNOW? Pink salt is rich in trace minerals, such as magnesium and calcium
From America's #1 Herb and Spice Brand
Sea Salt Asparagus Recipe
This salty and savory sea salt asparagus will work as the perfect healthy side dish option for your next evening meal with your family. A simple, elegant side perfect for any basic family meal or special event.
If you loved these Sea Salt Asparagus let me know with a 5-star rating!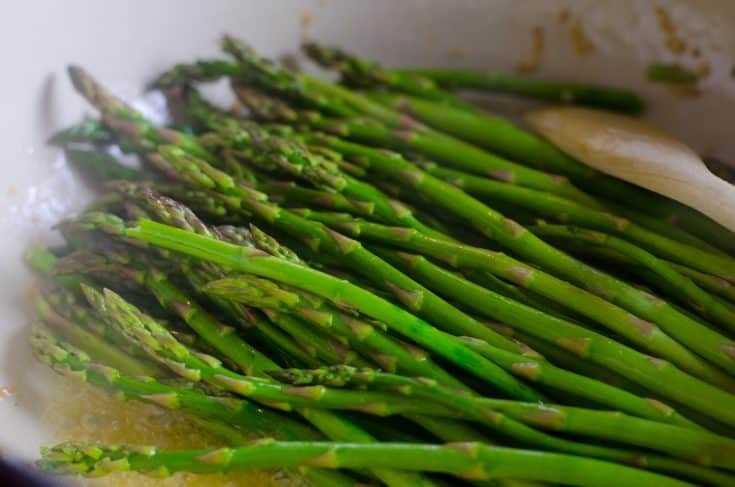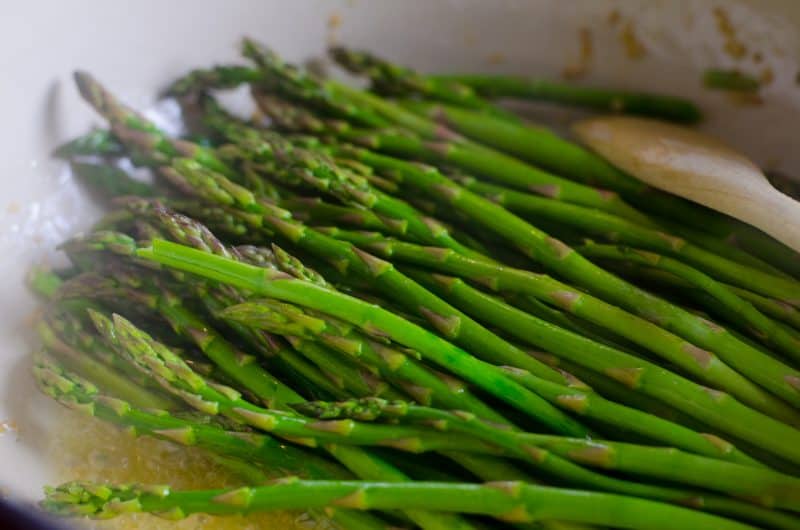 Sea Salt Asparagus Recipe
Ingredients
1 bundle asparagus
1 tablespoon unsalted butter
1 teaspoon cracked pepper
1 teaspoon sea salt
1/2 tablespoon olive oil
1/2 tablespoon garlic
Instructions
In a dutch over or saute pan with lid, add in butter and garlic. Turn to low heat until melted.
Snap asparagus at the ends to remove. Then wash and place in pot. Turn to medium heat and cover. Toss lightly with tongs every few minutes. Add olive oil to prevent any sticking to the pot.
Steam with lid on until asparagus is tender about 10 minutes or so. Top with sea salt and pepper. Serve!
If you liked Sea Salt Asparagus, you might also enjoy…
Pin
2 Ingredient Italian Green Beans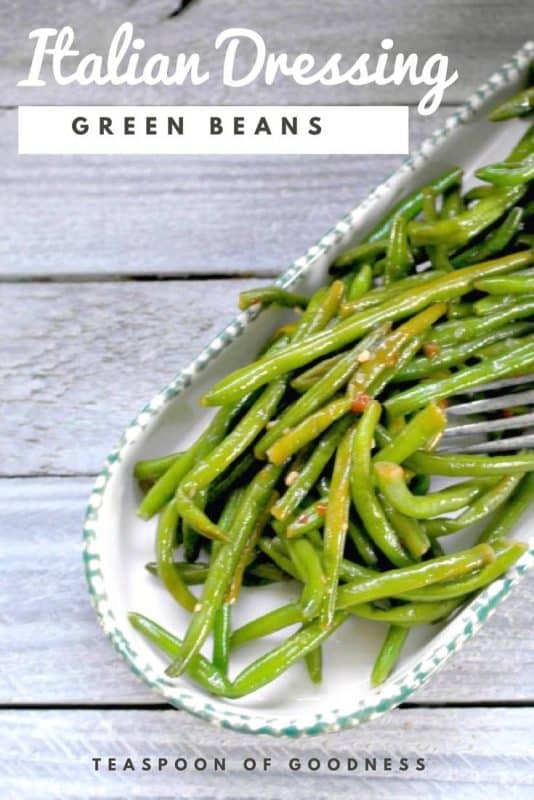 Pin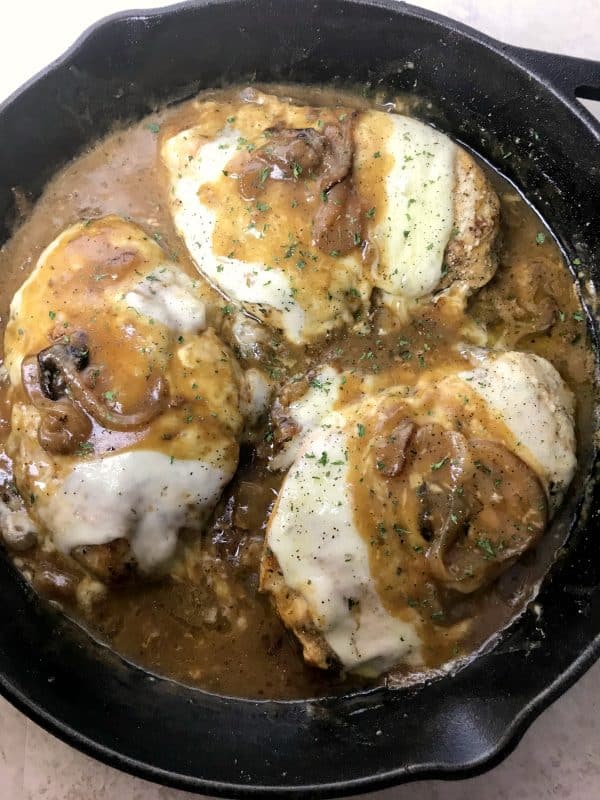 Pin