Instant Pot Recipes will totally change how you view meal time in your home. I wasn't sure at first, but I soon understood the crazy phenomenon around this little kitchen appliance once I got my Instant Pot last year. Gone are the days of your grandma's pressure cooker. This modern electric pressure cooker makes almost any recipe easier to manage in a fraction of the time.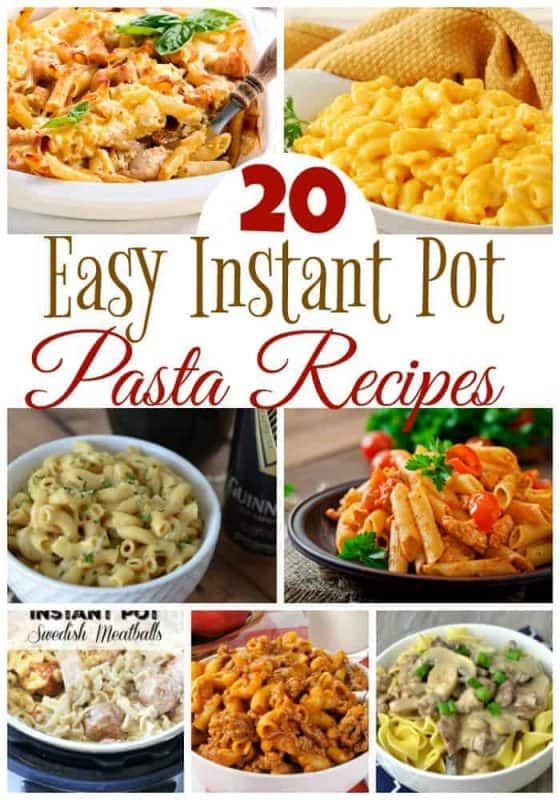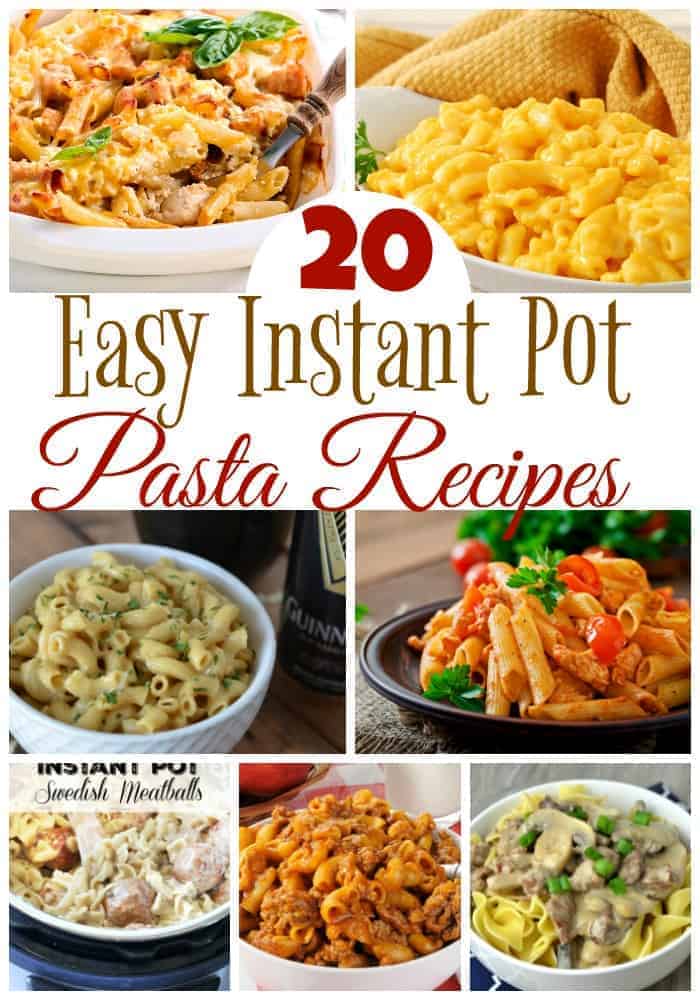 Pin
20 Instant Pot Pasta Recipes
This list of Instant Pot Pasta Recipes will be a lifesaver in the coming weeks and months. Trust me when I tell you that your favorite meals are so much easier and faster to prepare when using the Instant Pot.
Our Instant Pot Roast Beef Recipe is a favorite comfort food that usually takes hours in the oven. Instead, this is done in an hour and is the most tender and richly flavored meal you'll ever make. Trust me when I say the rest of this list will impress you.
If you are still unsure, you can check out my list of reasons you need an Instant Pot pressure cooker. This list is just a small portion of what makes this an amazing investment. Whether you use it to quickly batch cook meats to portion and freeze, or you use it for your favorite broth or stew in minutes, this is going to revitalize your meal plan.
Recipes for Cooking Pasta in an Instant Pot
If you love these recipes, you may also love our drool worthy pasta recipes.