An Instant Pot Roast Beef recipe is sure to become a family favorite.  I rarely ask for specific Christmas gifts but I made sure that my husband snagged an Instant Pot on Black Friday for Christmas.  I had heard so many amazing things about how these work, and I was pretty sure it was going to be an appliance I would adore.  I was correct!  It makes cooking meals so much easier to manage!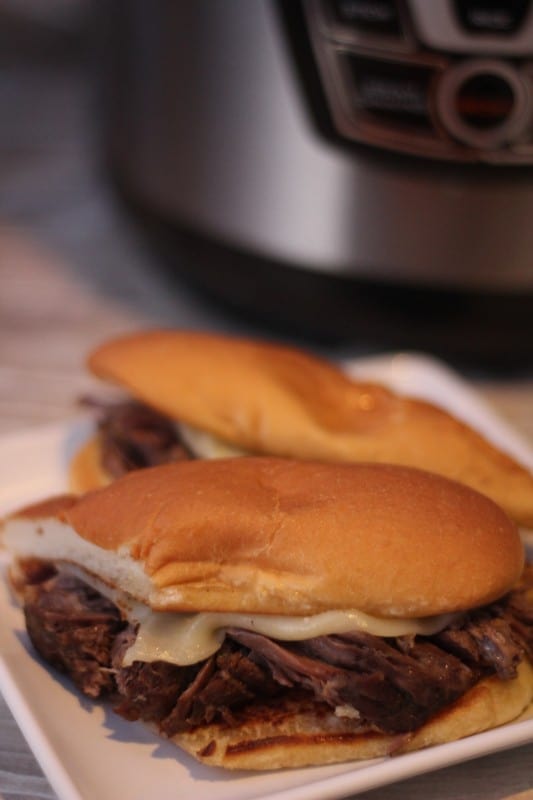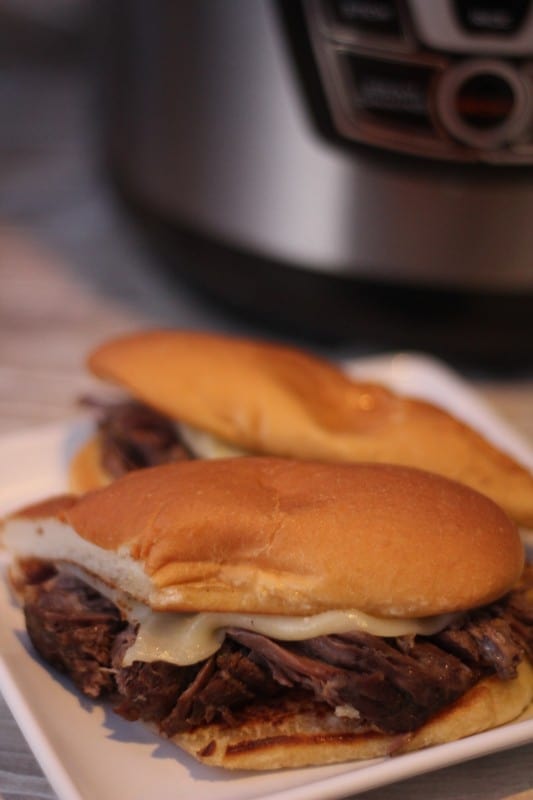 Instant Pot Roast Beef
Using your Instant Pot to help cook tough cuts of meat is a great idea.  Since I have ben experimenting with it, I fast realized how easy it is to create an Instant Pot Roast Beef in less time that was just as tender and flavorful.  Nothing beats this classic comfort food, and if you use a trivet, you can even steam the vegetables along with the roast beef a the same time easily!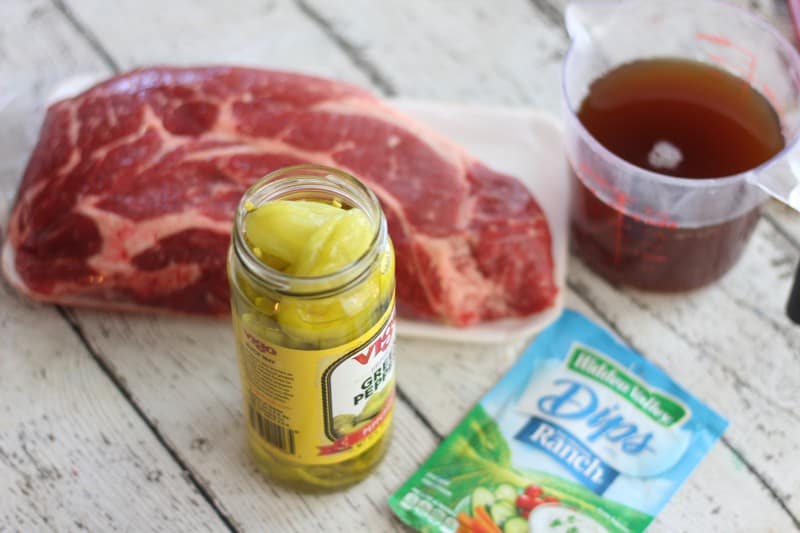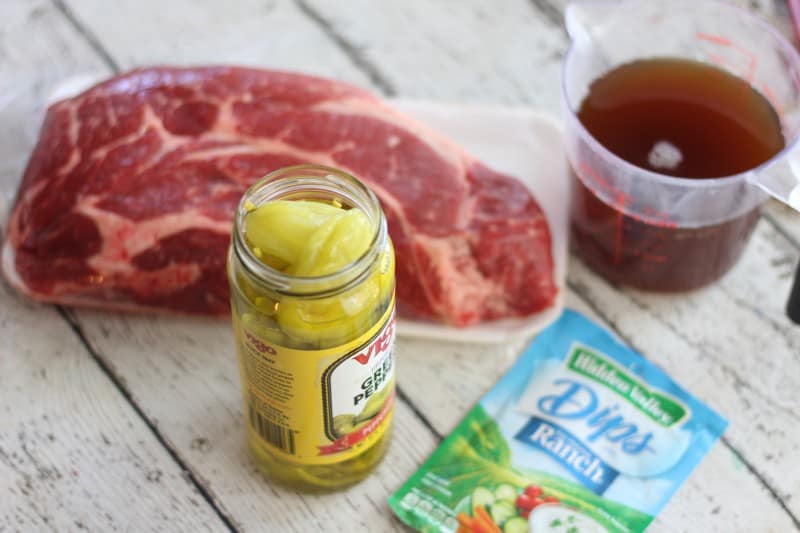 If you are new to Instant Pot Recipes, you'll fall in love with this one instantly.  It's simple to manage, full of flavor, and of course, it will cut your cooking time down significantly.  You won't have to worry about waiting so long in the slow cooker, or for the kitchen to heat up with the oven on all day.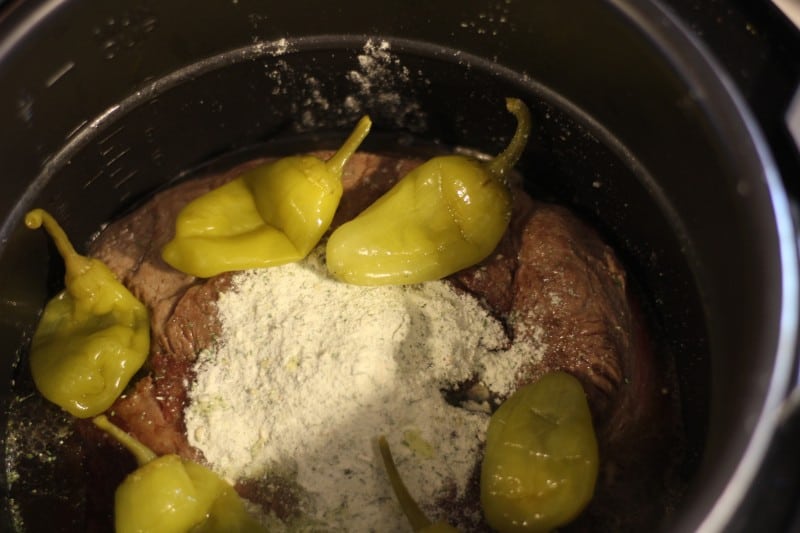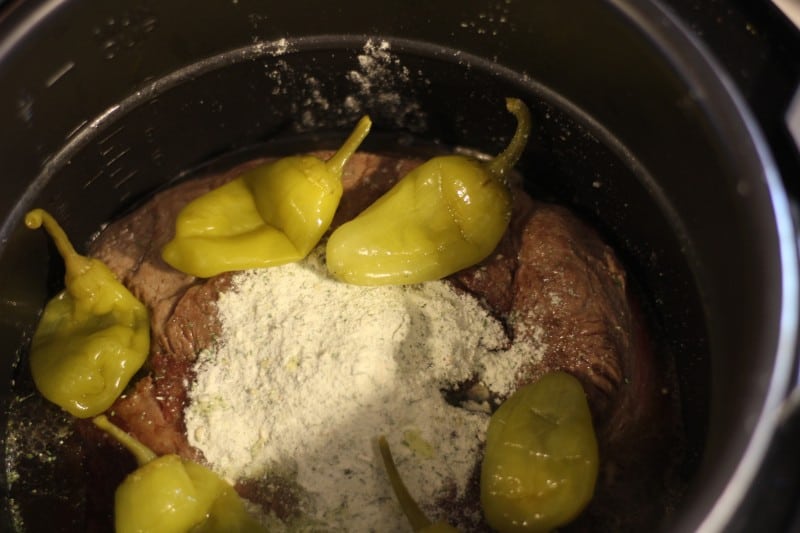 Make this Instant Pot Roast Beef as a great first meal to test out your new IP with this year.  You'll love the results, and just like me, you'll be hooked on Instant Pot Cooking!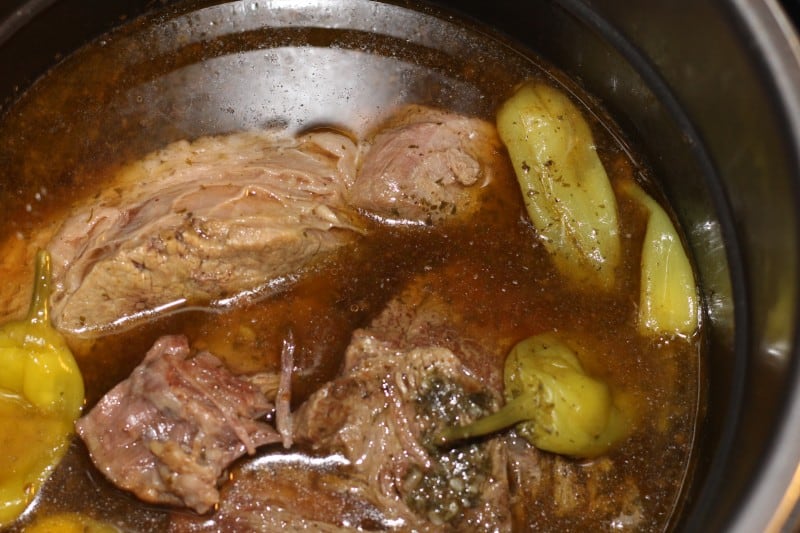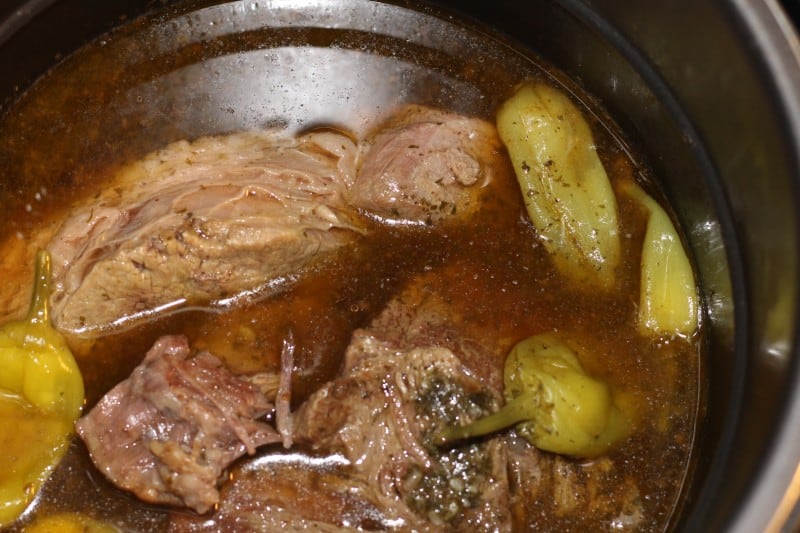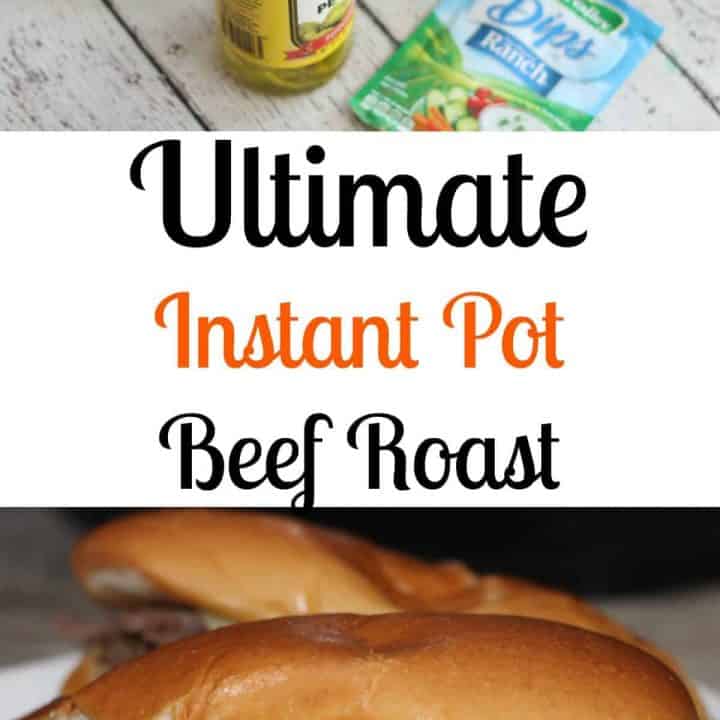 Instant Pot Roast Beef
Cook Time:
1 hour
15 minutes
Total Time:
1 hour
15 minutes
An Instant Pot Roast Beef recipe is sure to become a family favorite.
Ingredients
1 3-4 lb. Rump Roast (can use Chuck or Round Roast)
1 packet dry Italian Dressing
1/2 16 oz. jar Pepperoncini Peppers
1 10.5 oz can beef broth
4-6 slices Provolone Cheese
Sub Rolls
Instructions
Put the roast into the Instant Pot and brown all 4 sides.
While the roast is browning combine beef broth, dry italian dressing and 1/2 the jar of pepperoncini peppers (including some of the juice).
Pour mixture over the roast and cook on manual pressure for 75 minutes.
Using 2 forks shred the roast and place back into the juices.
At this point if you would like you can toast your rolls.
Place shredded meat and a couple of peppers onto your toasted rolls add a slice or two of provolone cheese on top and serve.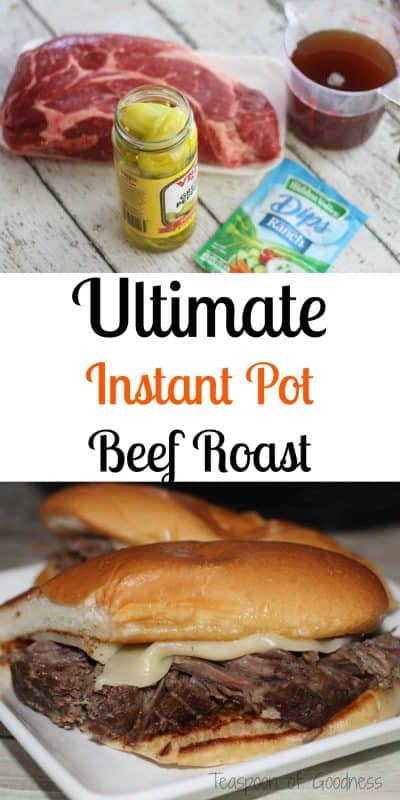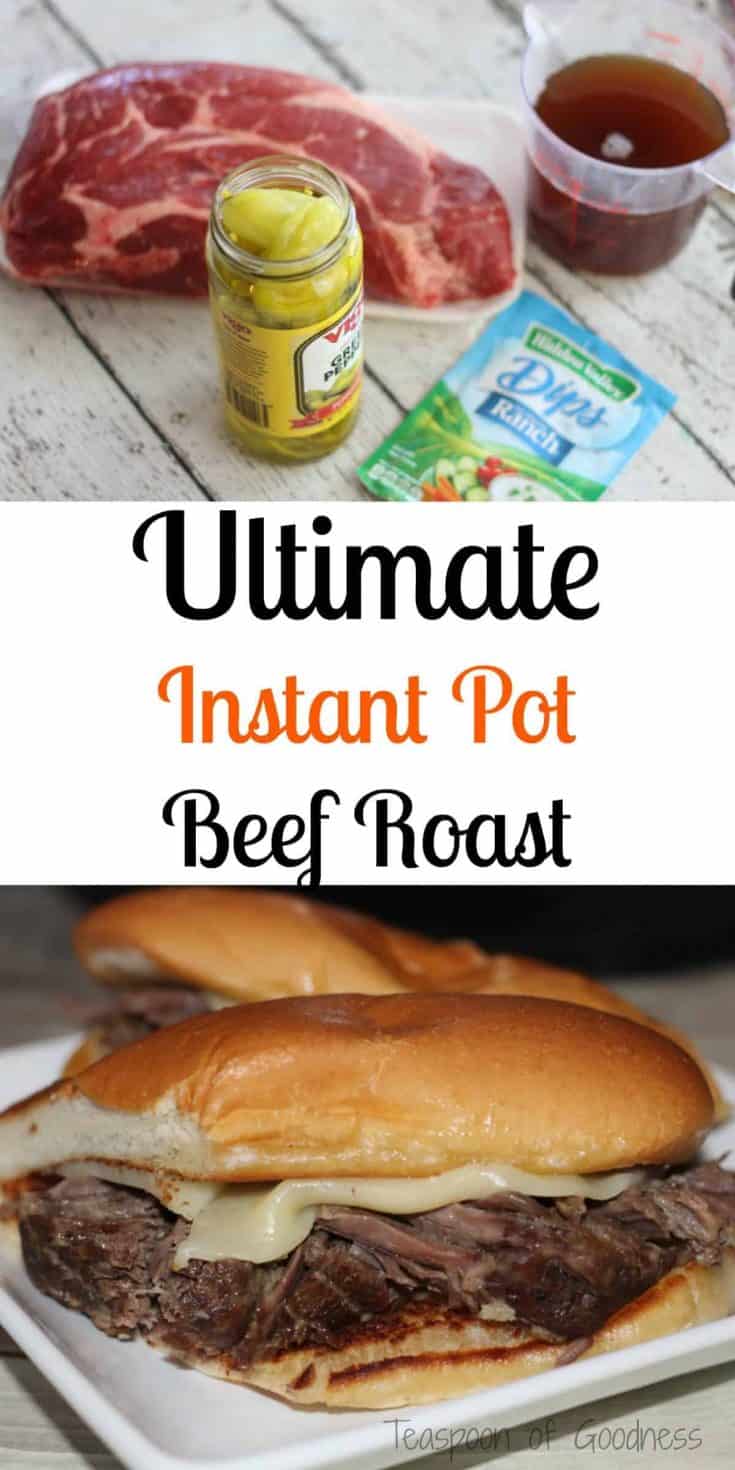 If you don't have an Instant Pot I'm serious you need one! I'll be honest I don't see how it shortens much of the cooking time as you have to wait for it to pressure up and release pressure but it's totally hands off!