There is truly nothing as delicious and comforting as these Slow Cooker Mashed Potatoes in the world. Whether you are looking for an easy side dish for a family dinner or a soothing meal when you just aren't feeling well, mashed potatoes are the perfect choice.
If you have a busy schedule, being able to make them in your slow cooker is a perfect choice.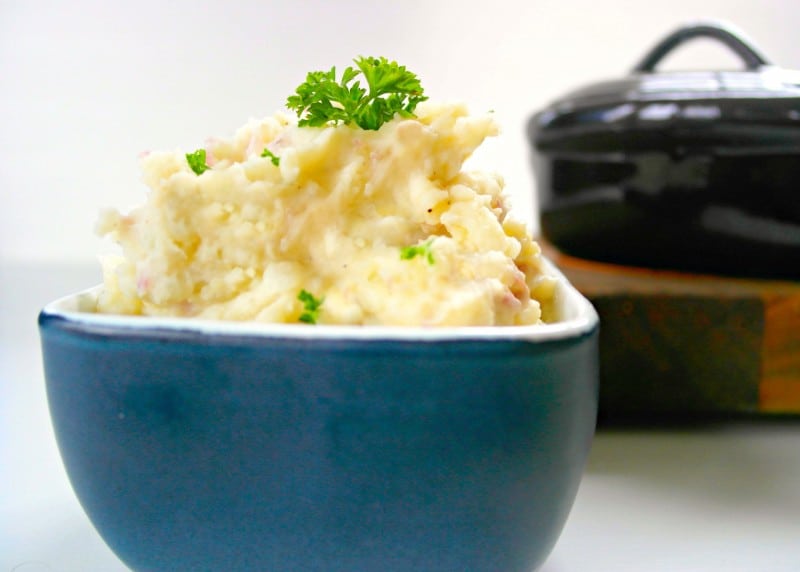 Pin
I prefer to have my mashed potatoes with the skins left on, so I will usually choose red skinned potatoes for mashing. Many people prefer to have their potatoes peeled, but this recipe works great regardless of your preference. In fact, it works great with Russet potatoes, red potatoes, and classic Idaho potatoes. Use whatever is your preferred type.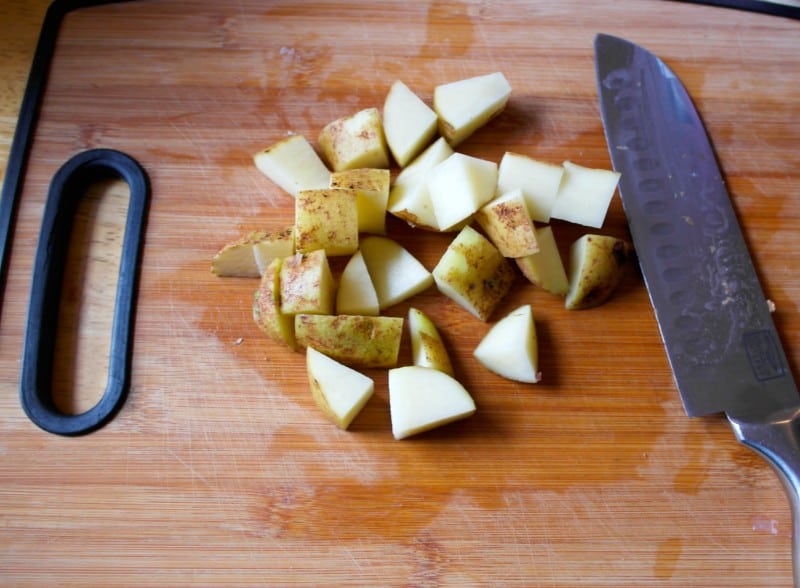 Pin
What makes this recipe appealing to many is the fact that it can be ready so fast when you come home from a long day out. It can also free up time and space if you are going to be cooking a large family meal or even a holiday meal.
Utilizing a quality slow cooker can make cooking multiple dishes a lot easier to manage. If you're looking to upgrade yours, we highly recommend choosing one of these:
Black+Decker 7 qt. Digital Slow Cooker
This recipe is just another great side dish that can be cooked to perfection with your slow cooker.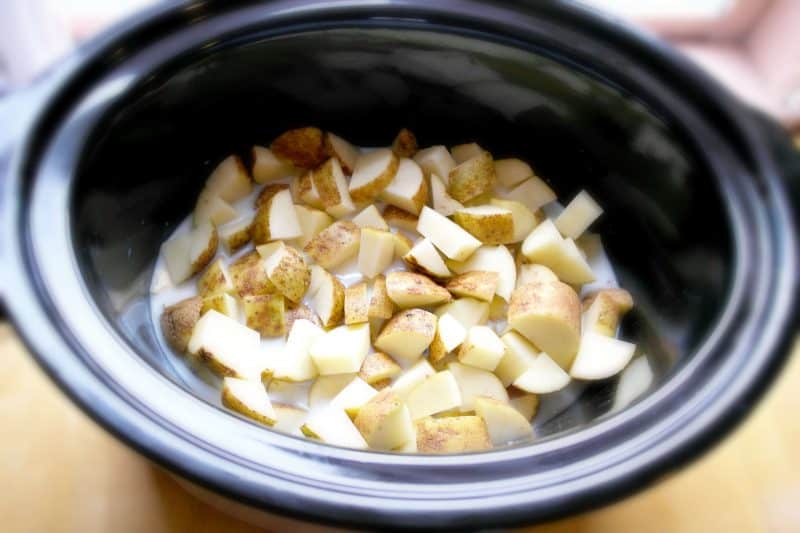 Pin
I love how I can put all of the ingredients into the slow cooker together, and there is no juggling a drainer to remove liquid from the potatoes. Slowly cooking requires less water and allows the water the potatoes cooked in to be used to impart flavor when I mash them. I simply use a hand masher and have fluffy, flavorful potatoes in no time.
Use your slow cooker for these delicious slow cooker mashed potatoes for your next family dinner, holiday event, or potluck.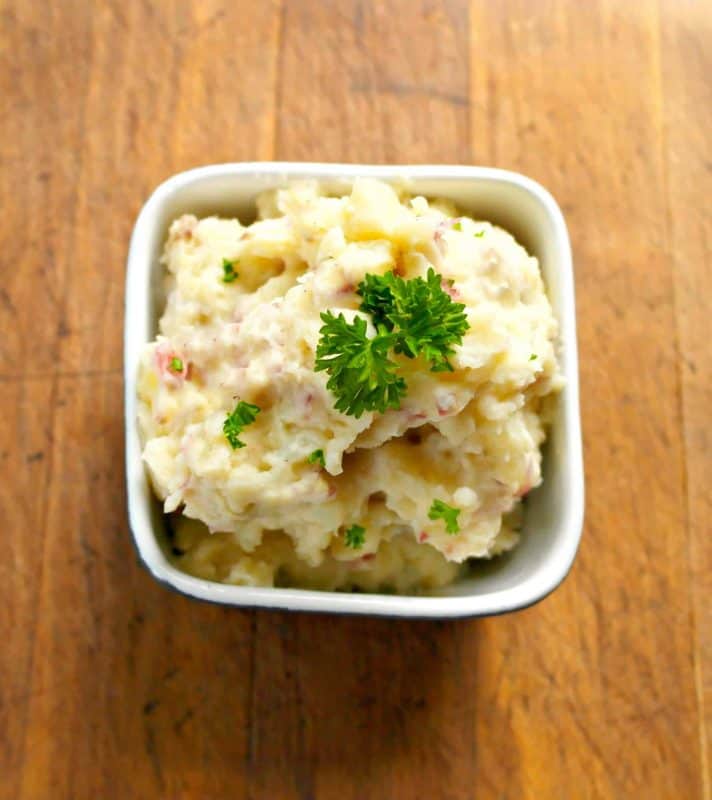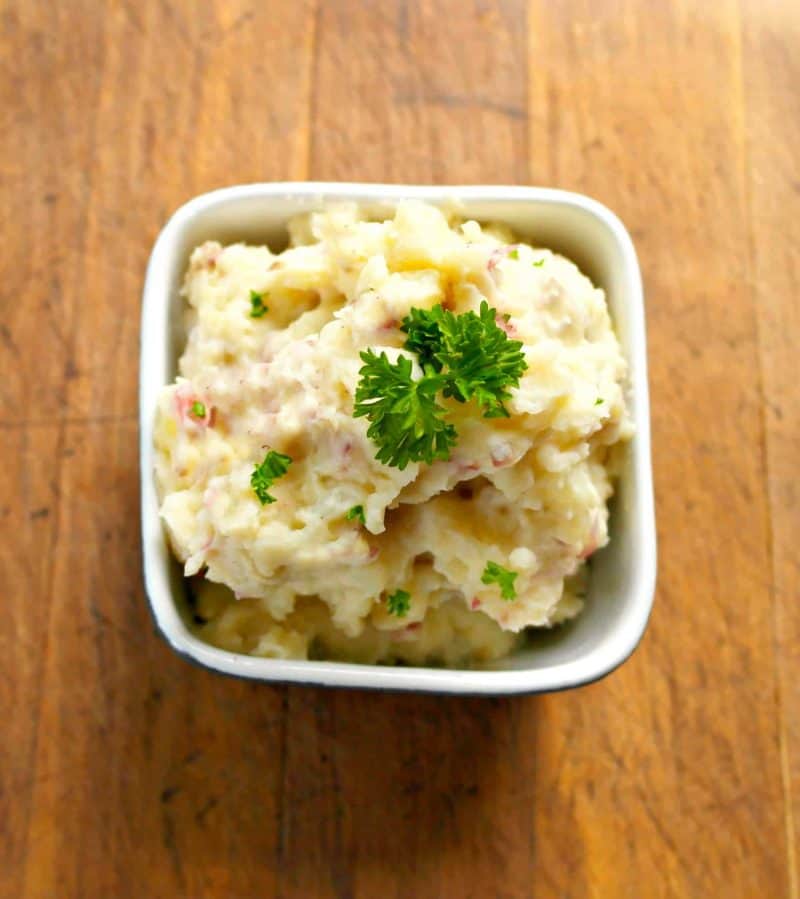 Pin
Slow Cooker Mashed Potatoes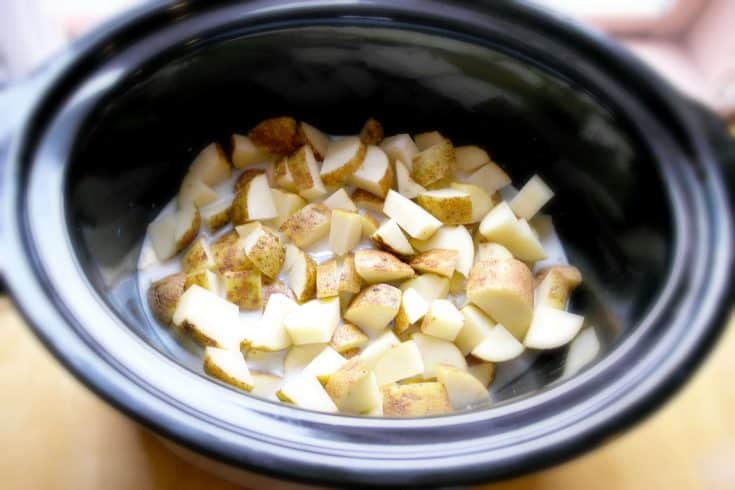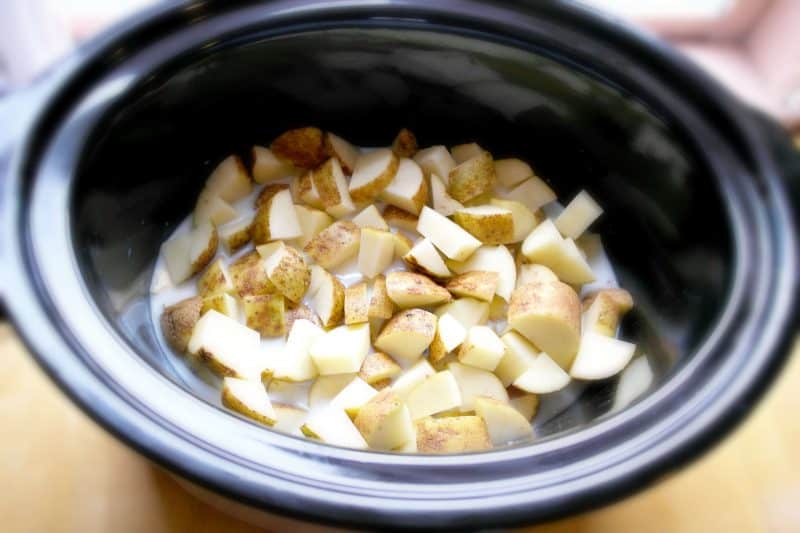 Slow Cooker Mashed Potatoes
Prep Time: 5 minutes

Cook Time: 4 hours

Total Time: 4 hours 5 minutes
Ingredients
5 lbs diced potatoes
1 cup  water
1 cup  butter, chunked
1 tablespoon  salt
1 ⁄4 teaspoon salt
1 ⁄4 teaspoons garlic powder, optional
3 ⁄4 teaspoon ground black pepper
1 1 ⁄3cups milk
Instructions
Combine the potatoes, water, and butter into a slow cooker.
Cover, and cook High for 4 hours.
Do not drain the potatoes.
Mash potatoes adding warm milk a little at a time until the desired consistency is reached.
Season to taste with salt, pepper and garlic powder.
Keep mashed potatoes warm on low setting until ready to serve.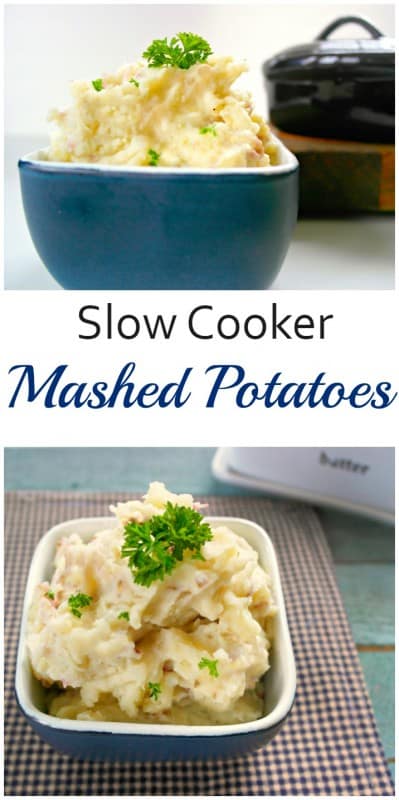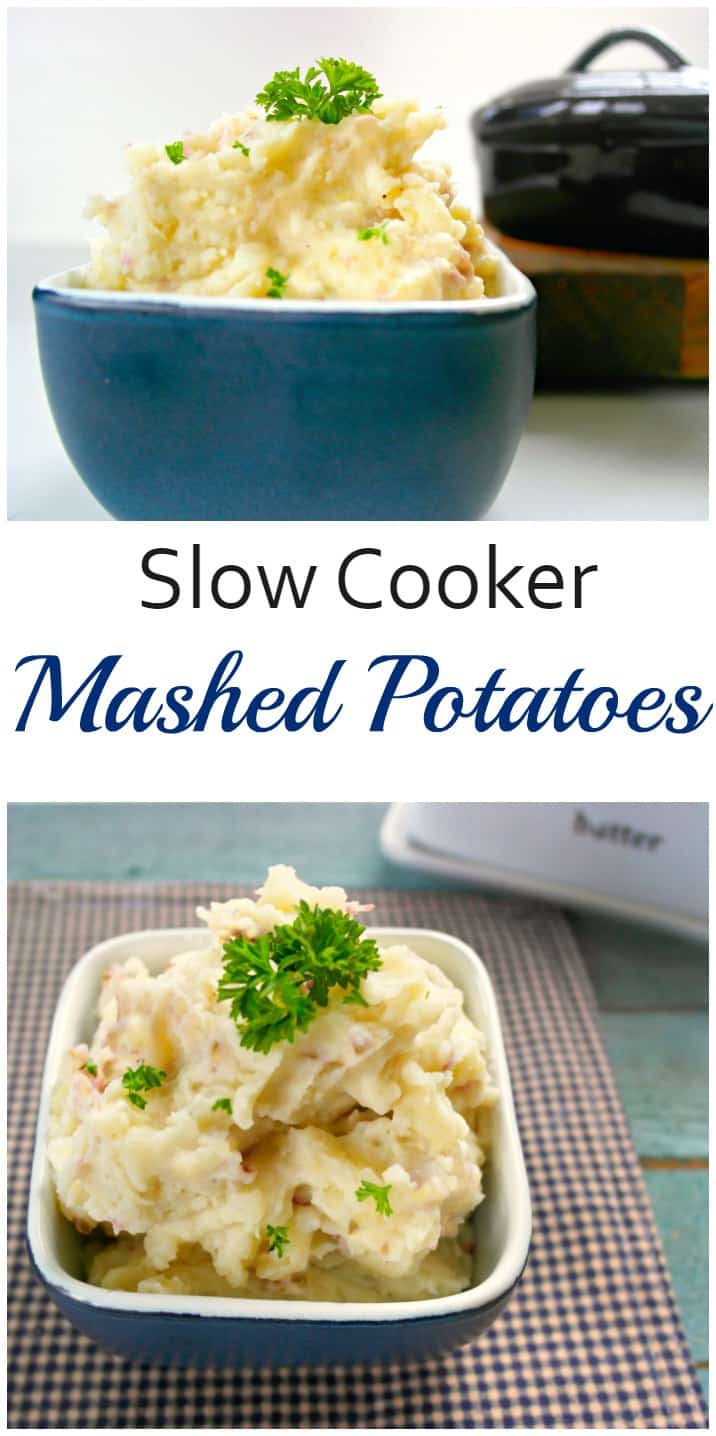 Pin
If you enjoy these Slow Cooker Mashed Potatoes, you might also enjoy these Sunday Supper recipes.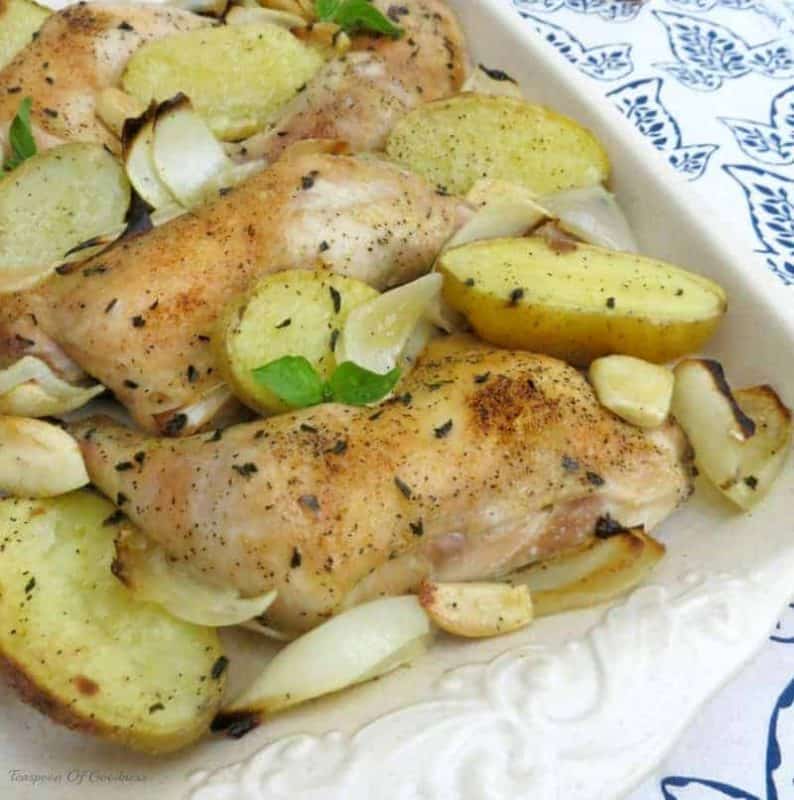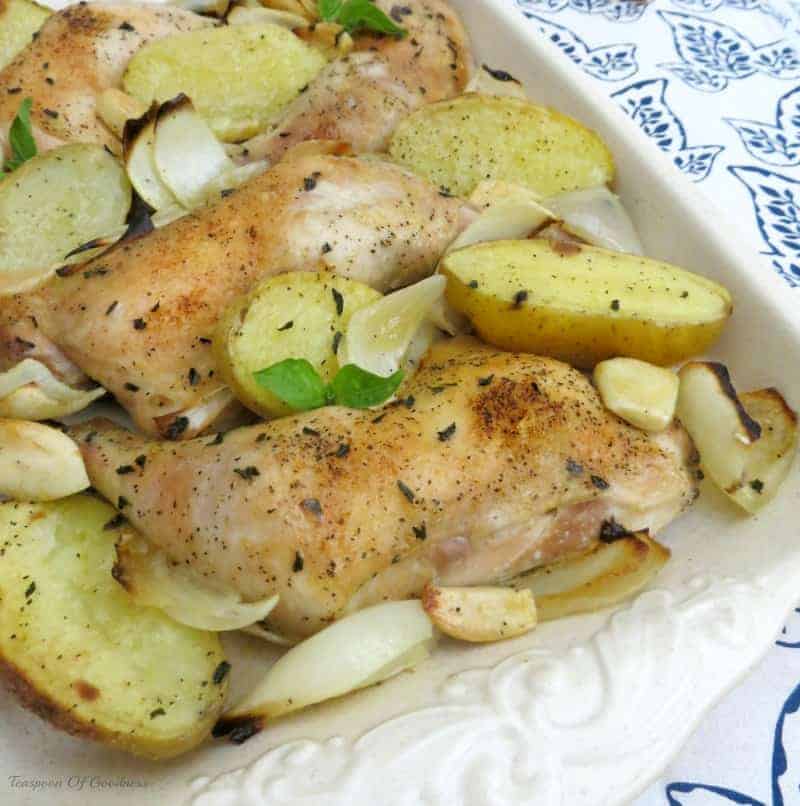 Pin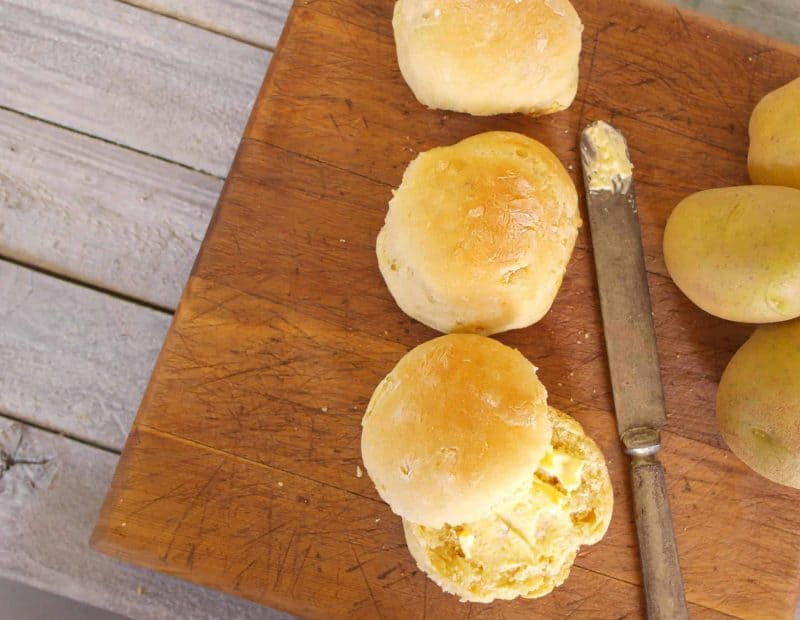 Pin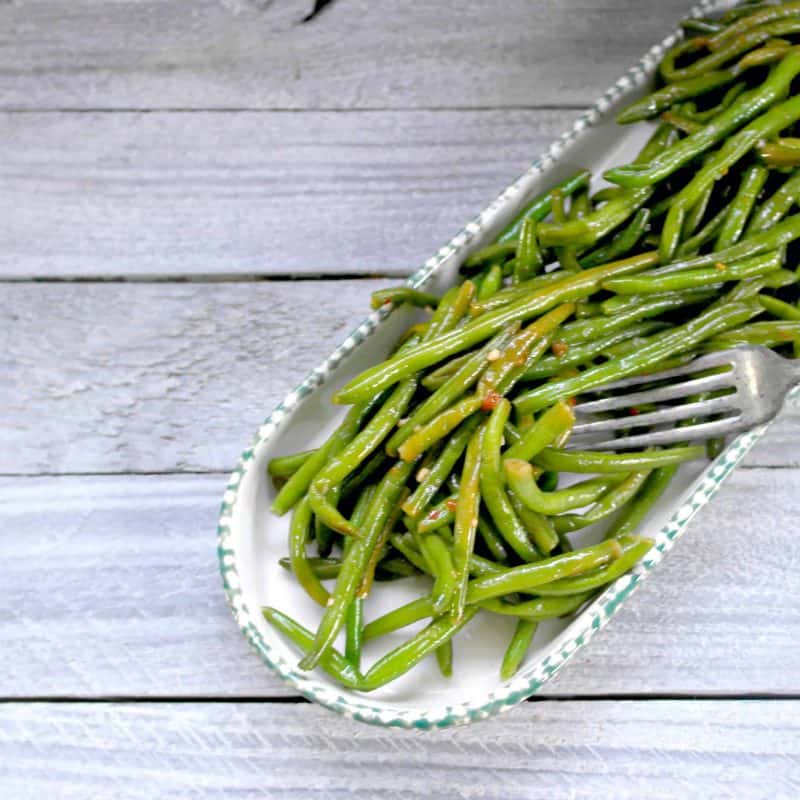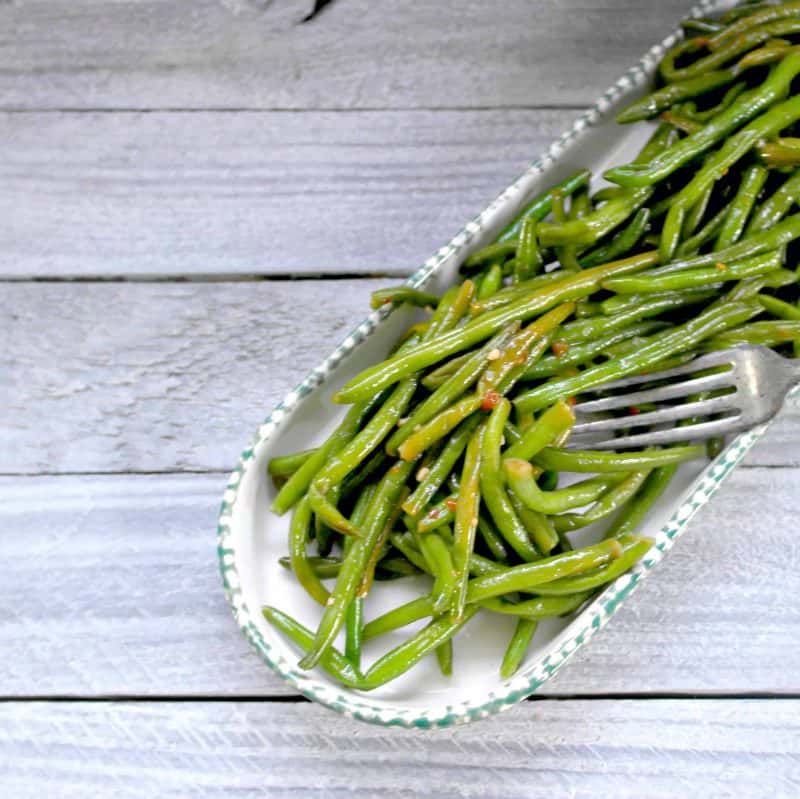 Pin
Visit Teaspoon Of Goodness's profile on Pinterest.