If you want the ultimate decadent recipe, look no further than our favorite Mint Oreo Trifle Recipe. Mint Oreos are my husband's favorite and can always be found in the sweet cupboard in our house. They have that perfect hint of creamy mint in the middle, and of course, the classic rich chocolate everyone loves.
Adding them into a trifle recipe is a natural choice, and I know you'll love this simple recipe as much as we always do when it is served at our house.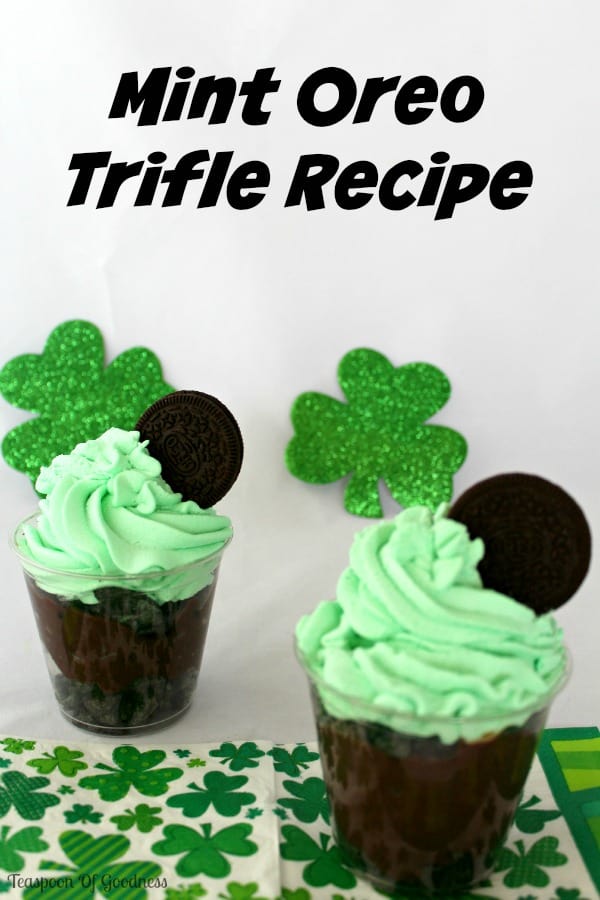 Pin
Every trifle recipe has a few basic ingredients. It always comes in layers of cake or cookie and pudding or cream. Since we love the mint and chocolate flavor, we combined not just our favorite Mint Oreos but some chocolate pudding and some colored whipped cream.
This layered trifle combines the richness you want from a dessert with the light cream and mint to cut through and provide you with a perfect after dinner treat.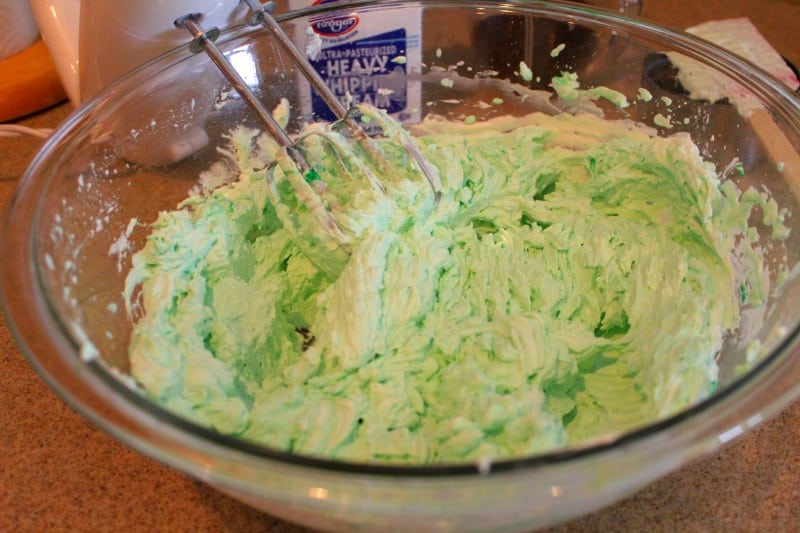 Pin
This Mint Oreo Trifle Recipe will be a hit for any chocolate mint fan. Make this and our Thin Mint Chocolate Cupcake Recipe for your next dinner party or just to surprise your family with a great delicious treat that is refreshing and rich at the same time.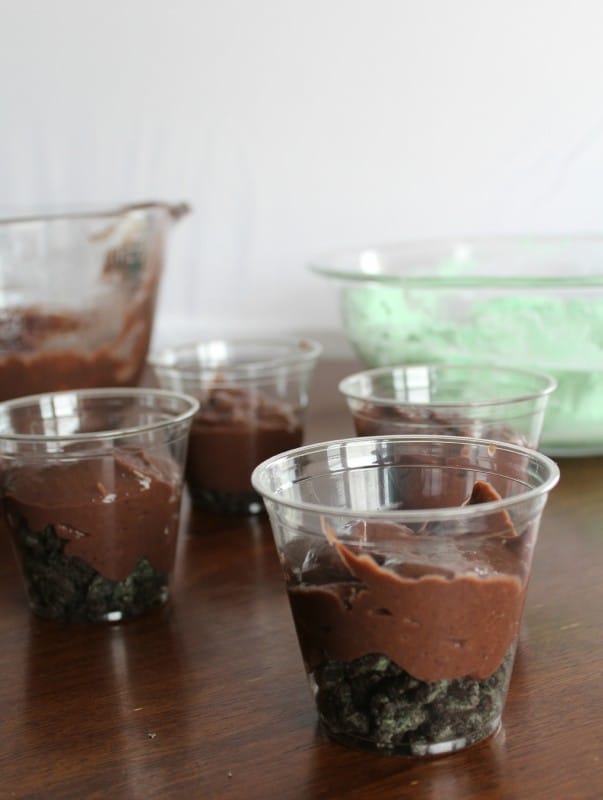 Pin
Mint Oreo Trifle Recipe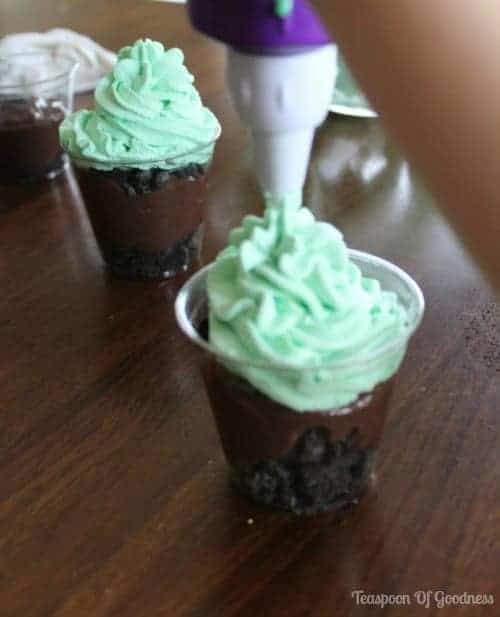 Yield: 4
Mint Oreo Trifle Recipe
Prep Time: 20 minutes

Total Time: 20 minutes
Ingredients
1 package of Oreo Mint Cookies
1 small package JELL-O Chocolate Pudding
2 cup cold Milk
2 cup Heavy Cream
¼ cup Powdered Sugar
1 tsp Mint Extract, optional in case you don't like mint
Green Food Coloring
Instructions
Make pudding according to package directions. Place in refrigerator.
Whip heavy cream until it begins to peak.
Add powdered sugar and continue to whip.
Add mint and 6-10 drops food coloring and continue to whip until peaks form. Place in refrigerator.
Chop approximately ¾ of the Oreos and scatter into bottom of container.
Top with about 1/4 cup chocolate pudding, then add another small amount of Oreo topping.
Top with whipped cream mixture.
If you happen to not like mint you can opt out of the mint ingredients and use vanilla instead.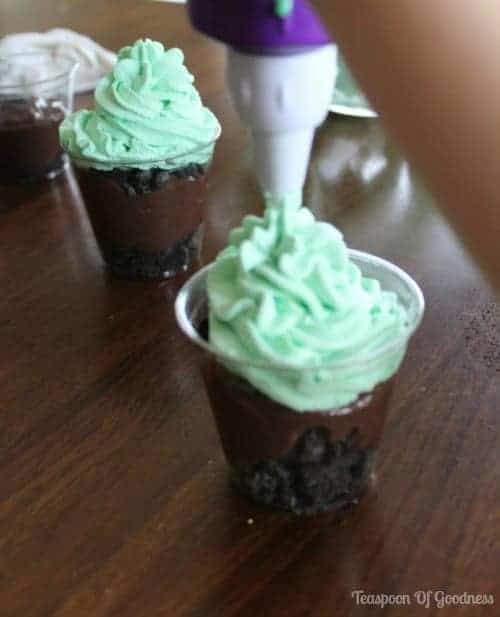 Pin
If Mint Chocolate is a favorite in your house, you don't need to look any further than this for a disappearing decadent dessert. It comes together so quickly and easy the kids can practically make it themselves!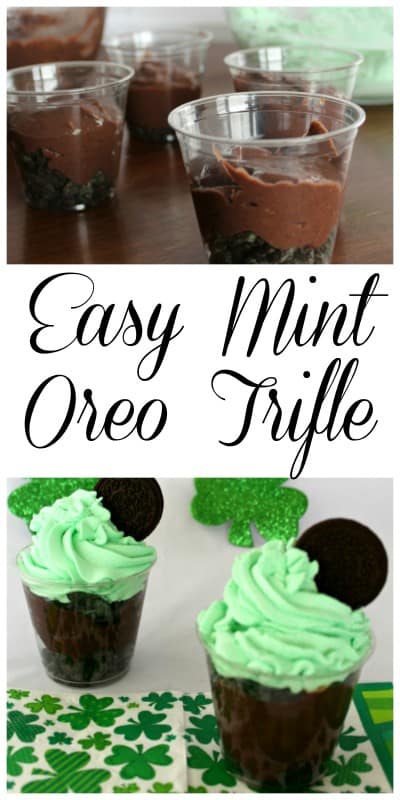 Pin