It's hard to believe summer is so close! As summer quickly approaches, I'm working on getting myself prepared for warmer weather with this blackberry lemonade recipe.
Truly not many things are as refreshing when summertime rolls around than a cool refreshing glass of lemonade, unless you're upping the flavor with some fresh berries. With blackberries recently being on sale, the logical thing for me to do is to make them into a refreshing blackberry lemonade recipe.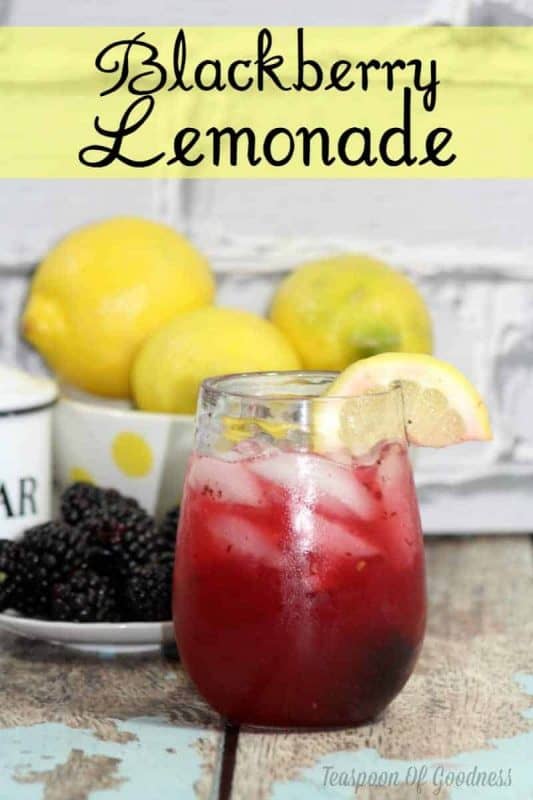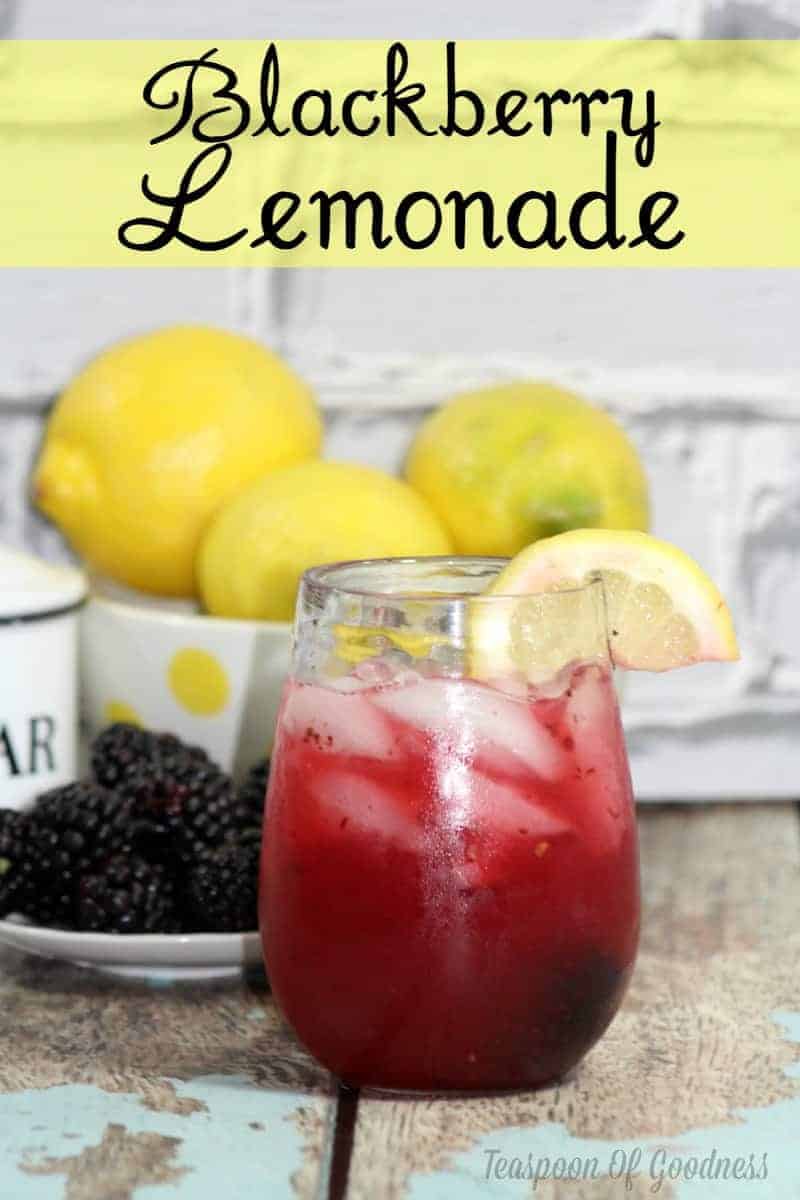 Pin
Lemonade is a perfect beverage to make in large batches and keep on hand all summer long! The kids and guests can both enjoy it this way. This summer, as I'm awaiting the arrival of our new little one to join our crazy chaos, I'll be keeping my feet elevated with this nice and cool blackberry lemonade recipe.
If you are really looking to celebrate or enjoy a girl's night in, you could add some champagne to take this blackberry lemonade recipe to the next notch. Consider adding a shot of vodka or silver tequila to really give it a fresh kick. I'm giving myself some awesome ideas for when mid-July rolls around.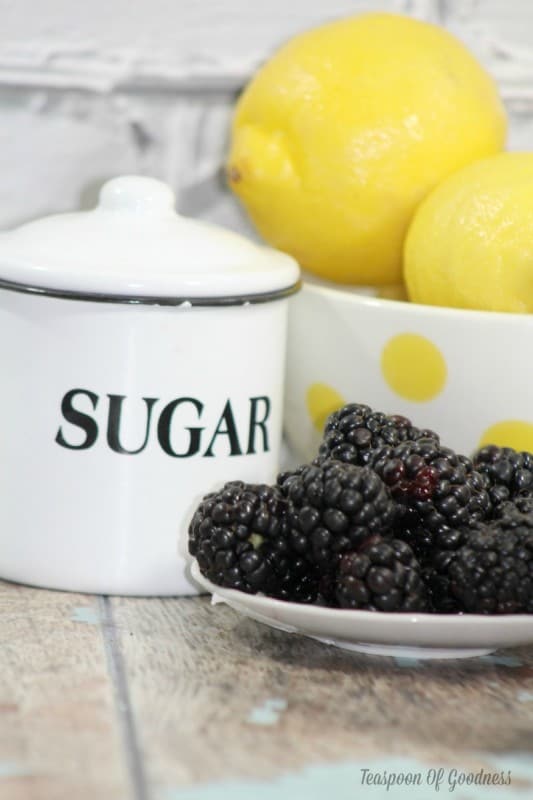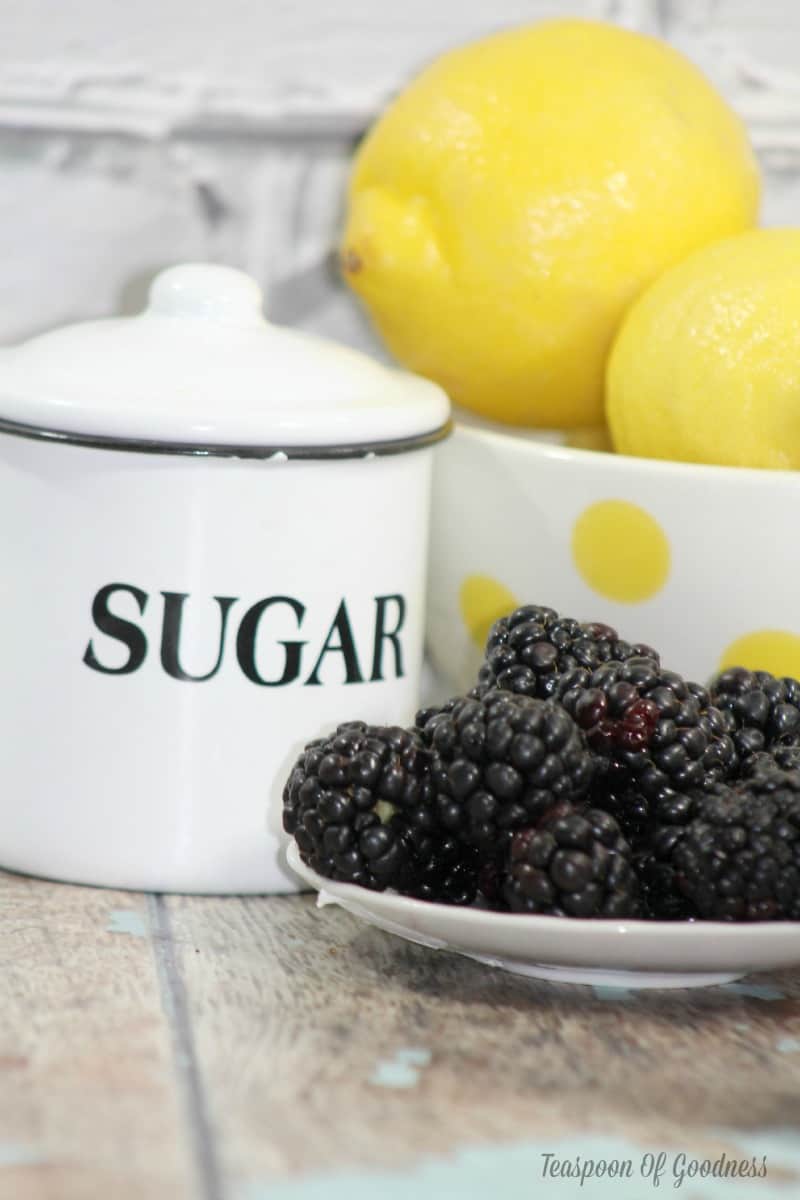 Pin
Blackberry Lemonade Recipe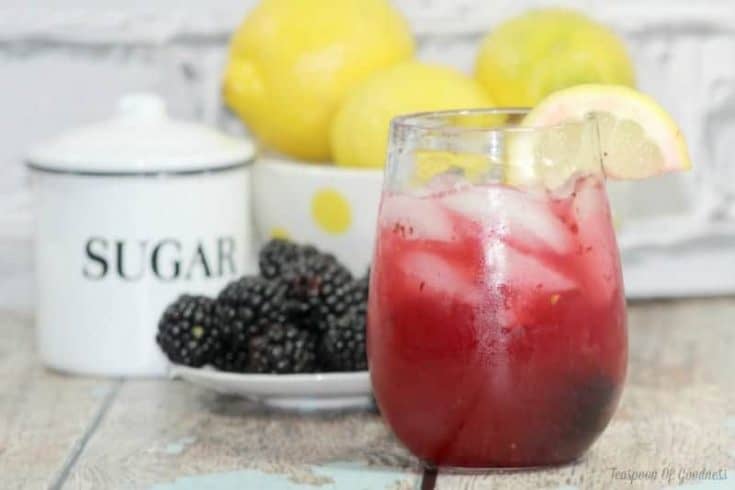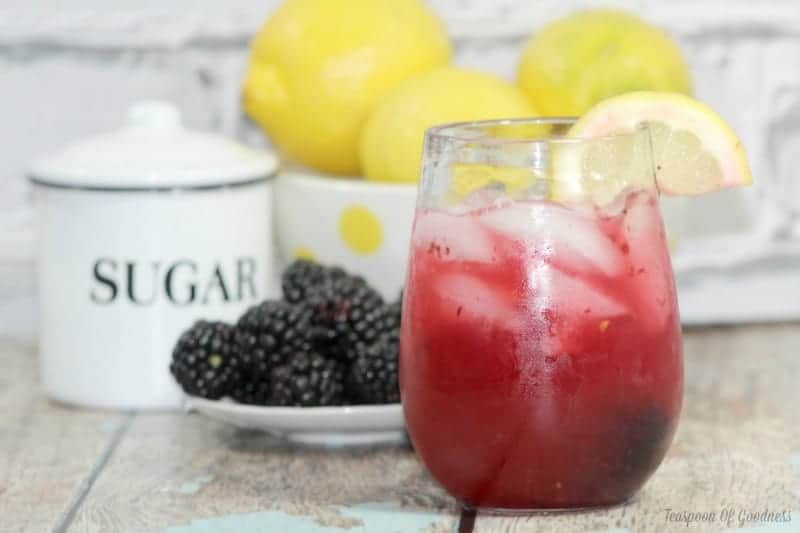 Blackberry Lemonade Recipe
Prep Time: 5 minutes

Cook Time: 5 minutes

Total Time: 10 minutes
Ingredients
1 C fresh squeezed lemon
1/2 C fresh squeezed lime
1 tsp fresh grated lemon peel
3 C water
1 C sugar
3 + C fresh Blackberries
Instructions
Add 3 C of fresh blackberries to blender and puree.
In a large pot add water and sugar and heat until it reaches a boil.
Continue to boil.
Add lemon and lime juice and the grated lemon peel.
Allow the combination to simmer for one minute.
Remove the pot from the heat and allow to cool.
Strain the above mixture and pour into a pitcher.
Add the pureed blackberries to the pitcher.
Stir well.
Add ice and stir.
Pour into individual glasses and garnish with a fresh lemon wedges and sugar rim
Note: if Blackberries are tart add an additional 1/2 C of sugar when pureeing.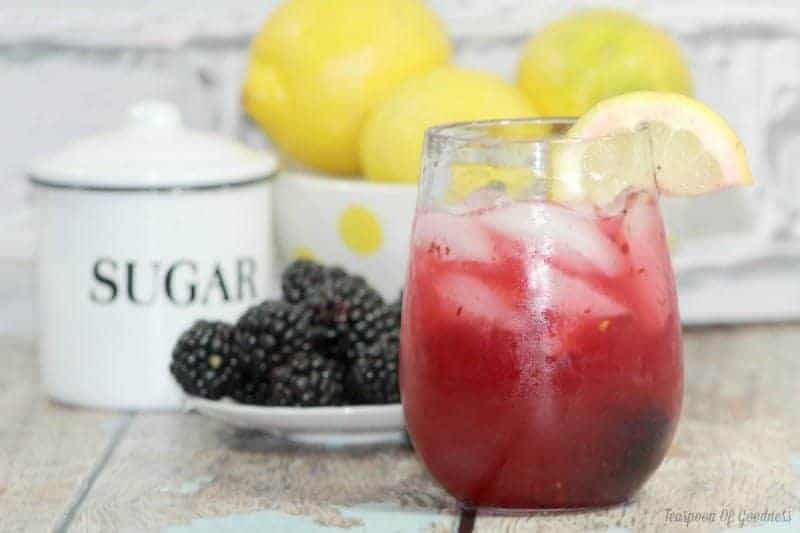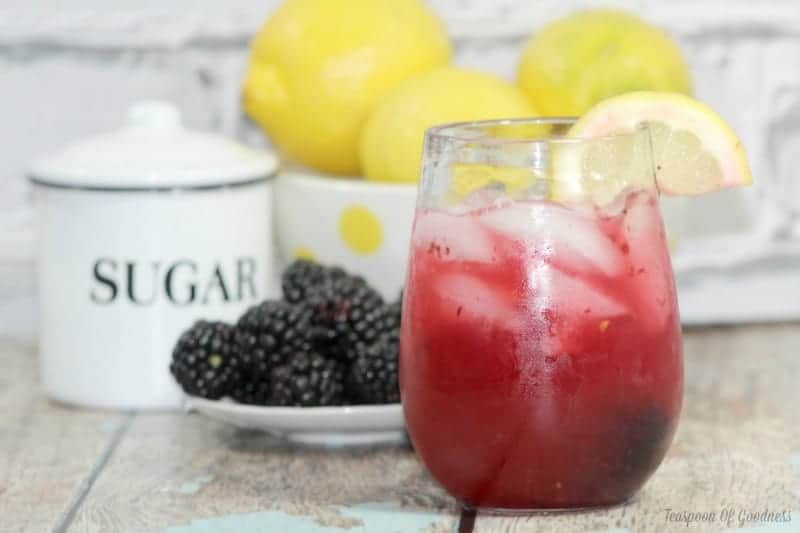 Pin
How will you be keeping cool in the summer heat?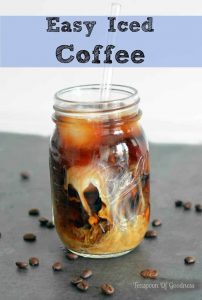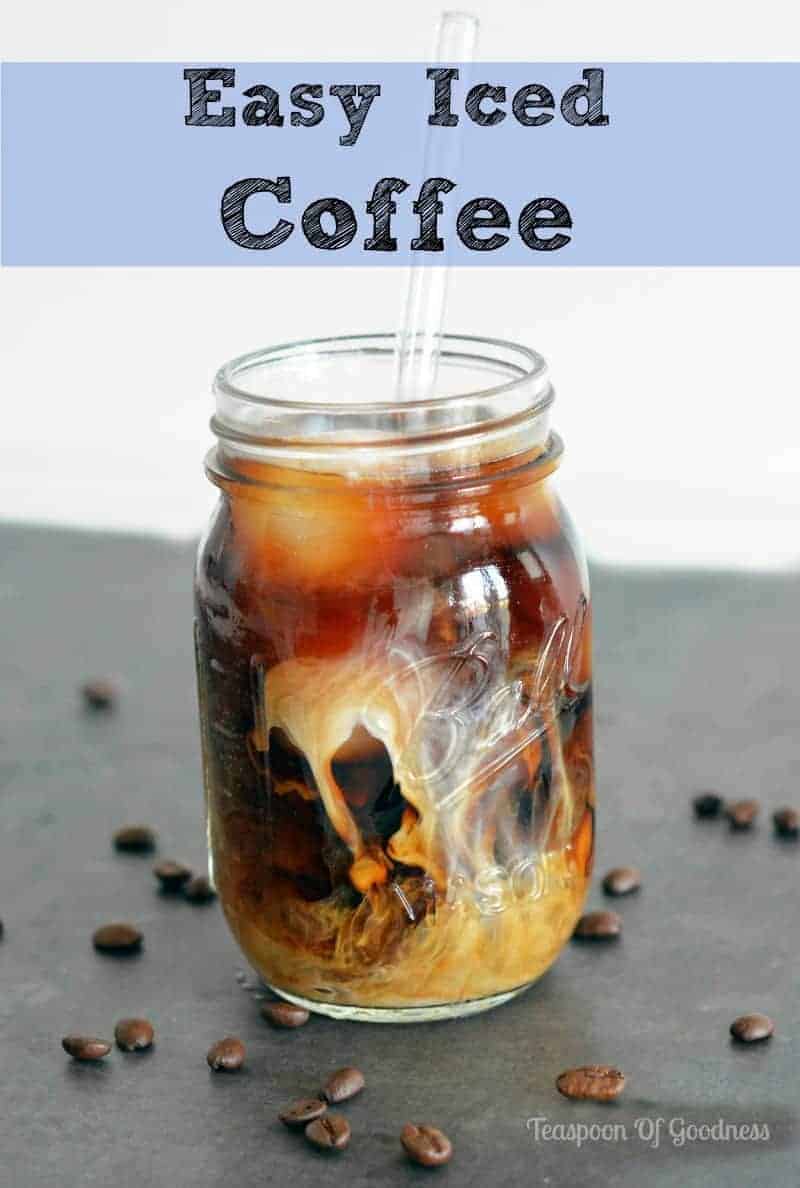 Pin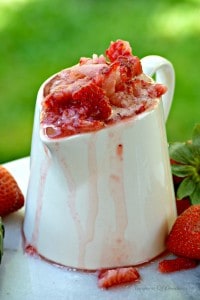 Pin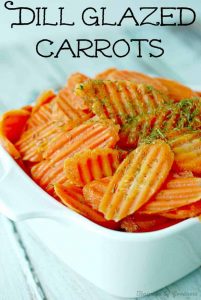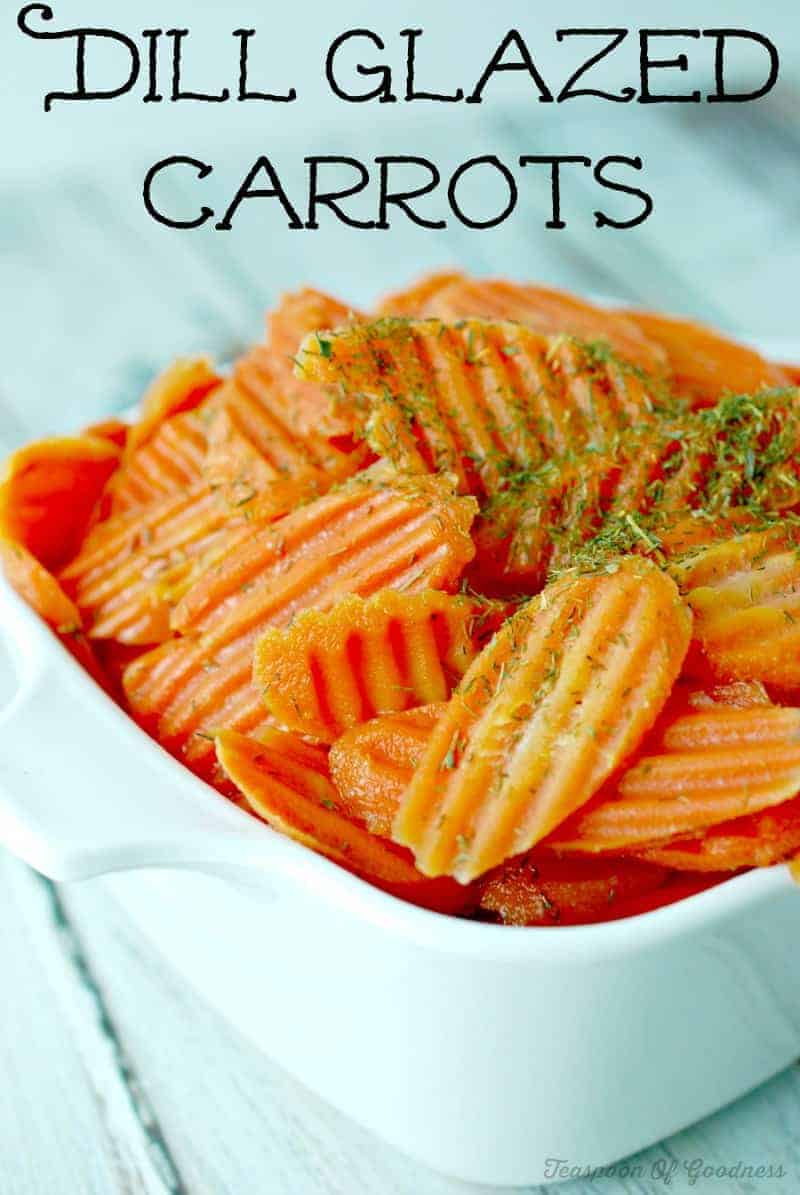 Pin