This post on how to make iced coffee is brought to you on behalf of my partnership with Hamilton Beach. The thoughts and opinions below are my own, and I was not influenced in any way by this partnership.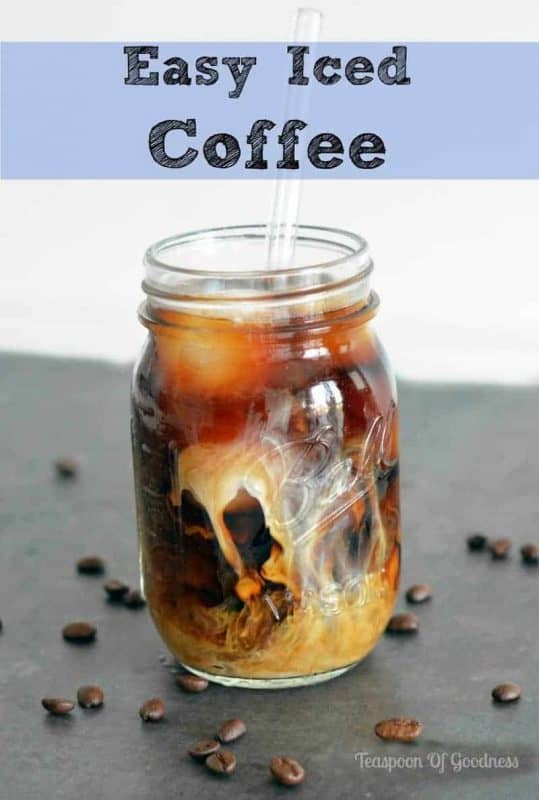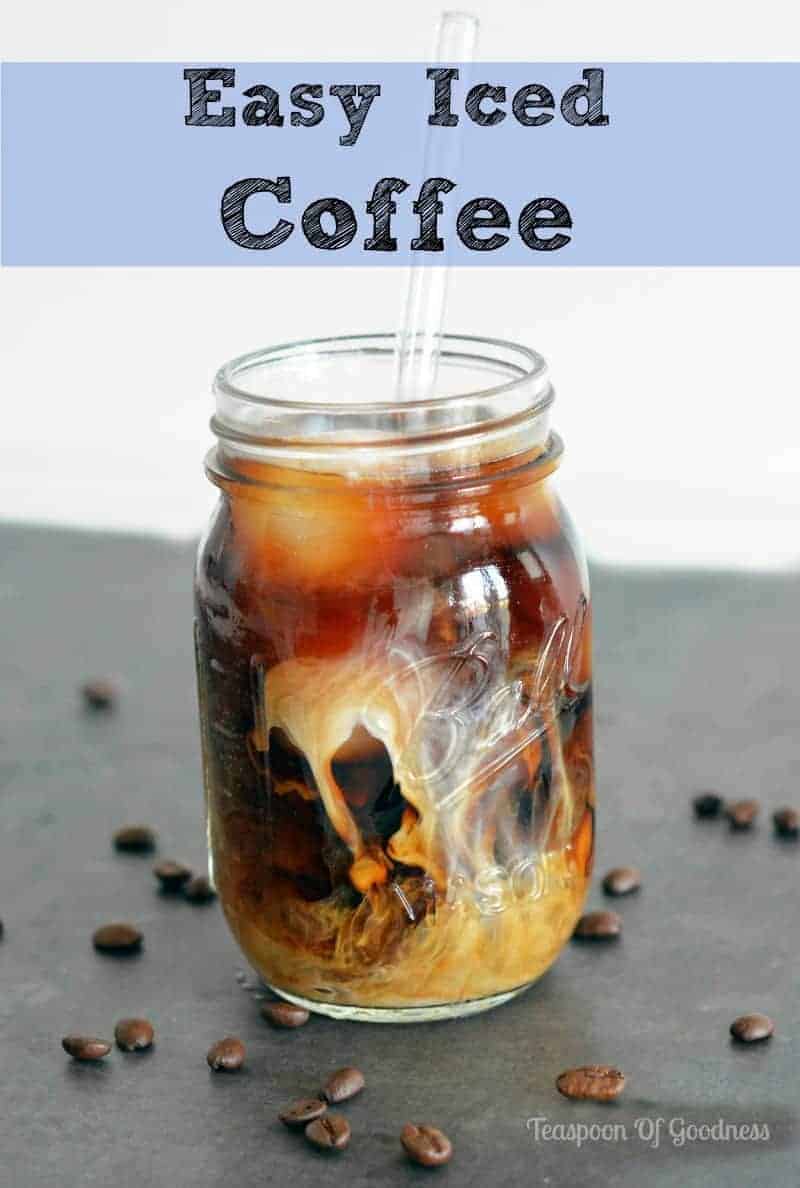 Pin I enjoy a couple of warm cups of coffee in the morning, and before receiving my Hamilton Beach 2 Way FlexBrew , I would brew half a pot and throw away over half of that. It was nearly impossible to get my daily brew to match what I actually brewed. That is no longer the case with the Hamilton Beach 2 Way FlexBrew. Now I can enjoy my cup of coffee brewed in so many ways. I can brew an individual cup using grounds, k cups, or pods. If I am expecting company or my parents are in town for the weekend, I can brew a full pot.
Features of the Hamilton Beach 2 Way FlexBrew
Compatible with K-Cup®* Packs or ground coffee
Brews up to 14oz from ground coffee in a travel mug**
Adjustable cup rest allows for standard-size cups or travel mugs
Better coffee extraction than the leading competitor

12 cup carafe:

Brew a full pot of coffee
Regular or bold brew strength
Programmable timer with 2-hour automatic shutoff
Hamilton Beach 2 Way FlexBrew In Action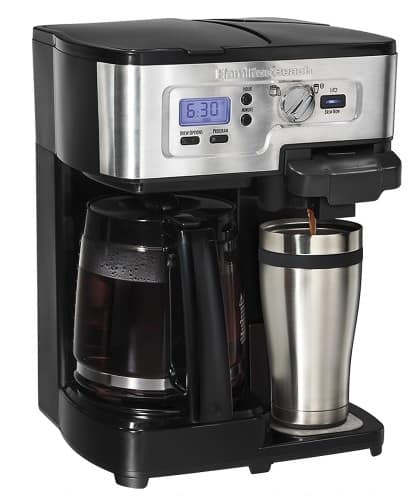 Pin Like I said above, I start each morning with a hot cup of coffee, and I have really fallen in love with the fact that I can now use pods. I looked into k cups, but the price was just too much for me, especially since, as far as I could find, they only brew 6 ounces at a time. I like my coffee dark with creamer and in a 12 ounce mason jar (which we use for cups in our house). When I started doing the math of needing to use 2 k cups per cup of coffee, times 2 cups of coffee a day, I just couldn't justify it.
That's when I started researching the pods that I see at hotels and quickly came up with my answer. It wasn't going to cost me $2.00 + for my daily coffee, nor was I going to have to deal with coffee grounds. Amazing. When it comes to the pods, I could only find that they brew 6 ounces as well, so I was slow to order my first pack of coffee pods, but once I did, there was no turning back for me. I did find that to get a dark brew of 12 ounces, I can just run my coffee through twice (using the same pod). It brews a light 12 ounces the first time for all of you who like a lighter cup of coffee. Wait until it's finished brewing, pour the brewed coffee back into the water reservoir, and brew again. I receive a nice dark cup of coffee every time!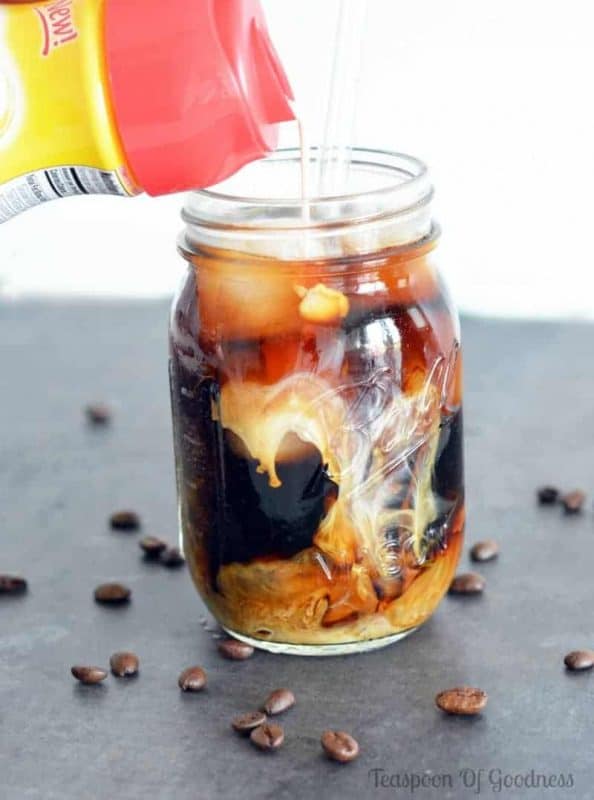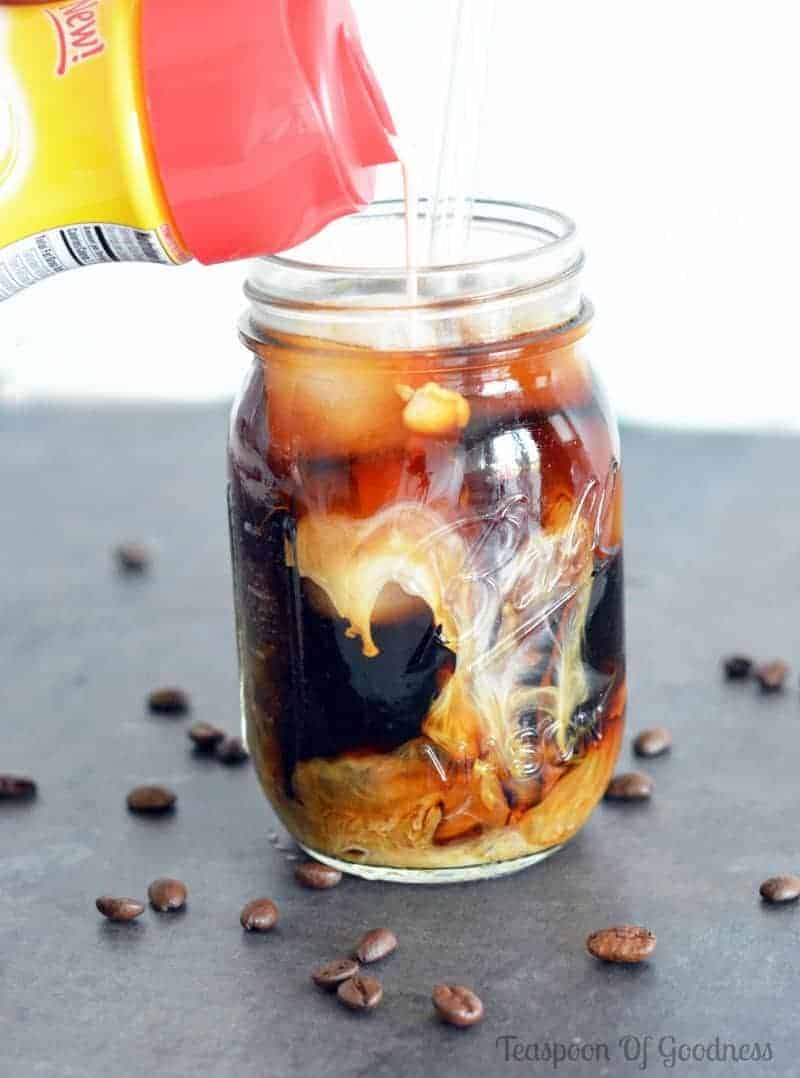 Pin As I move farther into the 3rd trimester of this pregnancy, I have found that I need an afternoon pick me up. With 2 other kids at home, it's not really possible to take a nap, so I have dropped off one cup of coffee in the morning, and I'm enjoying a refreshing cup of iced coffee in the afternoon. It's truly not rocket science when it comes to how to make iced coffee, and I find that the recipe below suits me fine. It's easy to adapt to your favorite coffee flavor and your own personal coffee taste. I tend to like mine on the sweeter side, but my mom likes hers with a bit of a stronger coffee taste. Generally, I brew my coffee in the morning and leave it in the fridge to cool. This means that when I'm ready for my pick me, up, I don't have to wait for it to brew and cool down.
How To Make Iced Coffee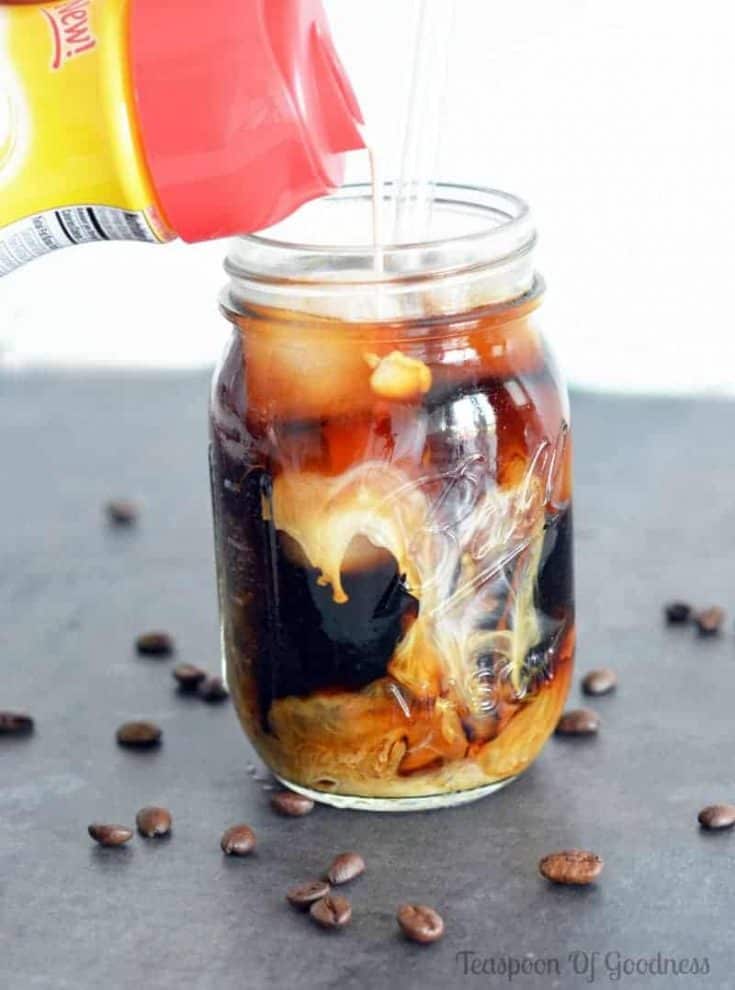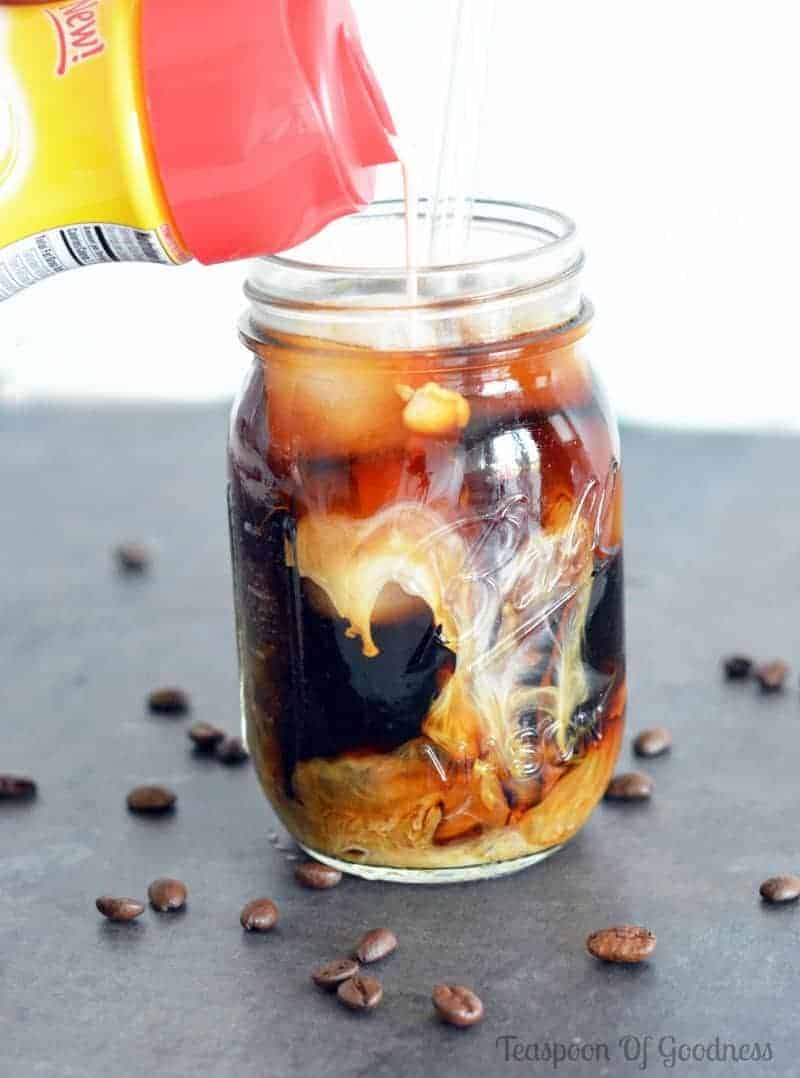 Yield: 1
How To Make Iced Coffee & Iced Coffee Recipe
Prep Time: 5 minutes

Total Time: 5 minutes
Ingredients
2 Cups Black Coffee, Cold
1/4 - 1/2 Cup Favorite Coffee Creamer
Instructions
Brew the black coffee according to the directions on the package.
Place the black coffee in the refrigerator for 20 minutes to cool down.
Fill a tall glass with ice and add the chilled black coffee. Add the Coffee-mate and stir until combined.
Taste and add additional creamer if desired.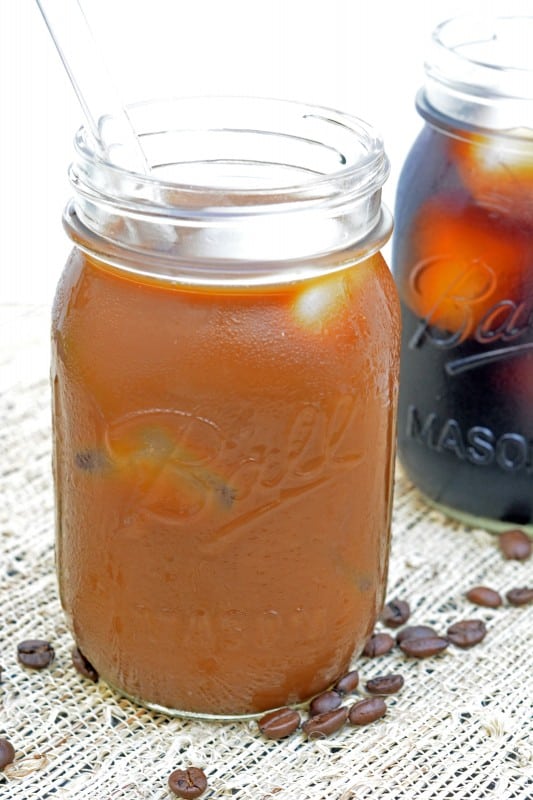 Pin I told you it's not rocket science to learn how to make iced coffee. It's more about learning your own preferences. I'm sure it's something we can all figure out on our own, but it's nice to have measurements to start with.
What is your favorite iced coffee flavor? Mine is French Vanilla.