When I think about the best Starbucks drinks recipes, I often wish I could afford to have them every single day. With this great list of copycat recipes you can make at home, I can! No longer do I have to save my money to afford a frappuccino or refresher in the drive-thru as a treat. I can make the best Starbucks drinks at home any time!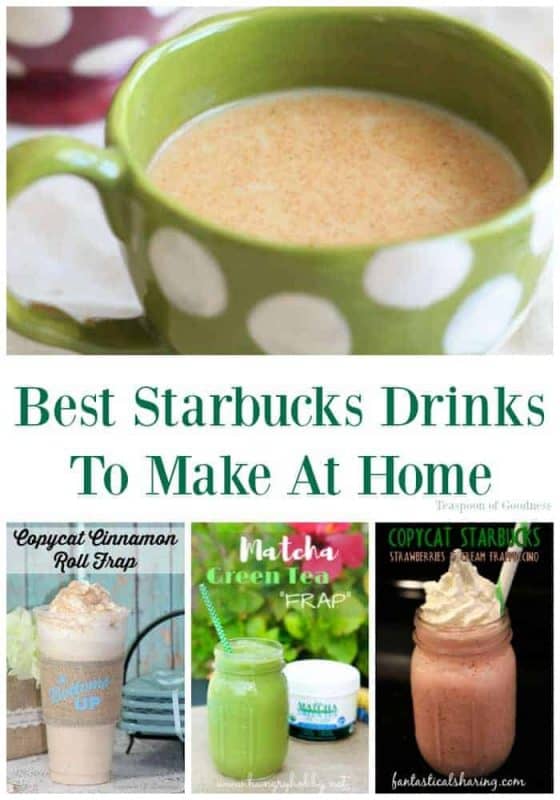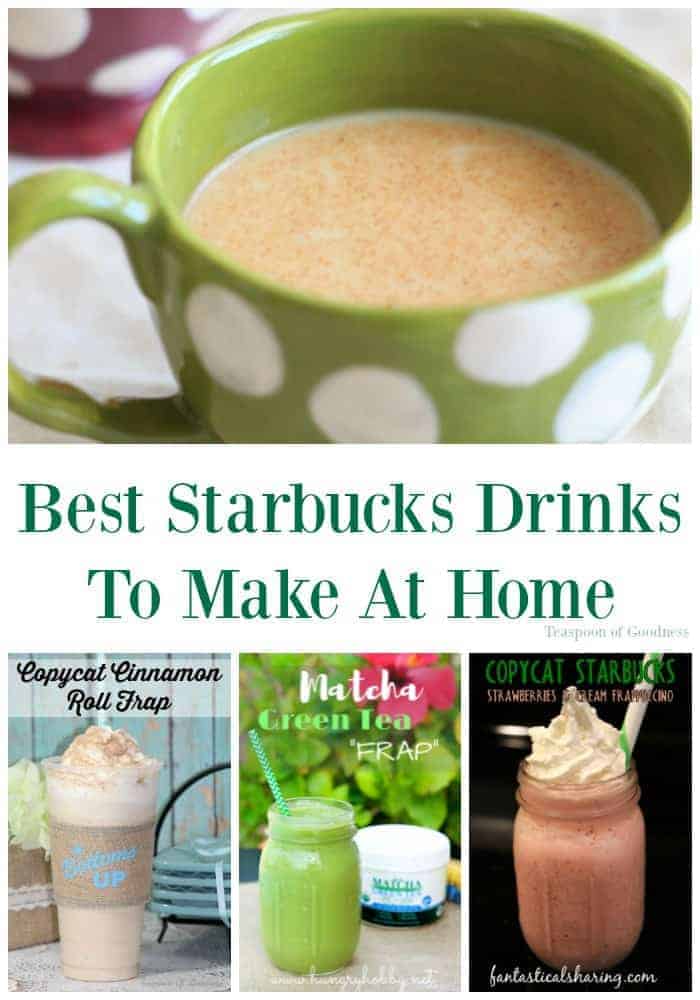 Pin
Whether you love the hot drinks that remind you of winter days in front of a fire, or you prefer the afternoon pick me up that comes from a chilled frappuccino, this list is chock full of great recipe ideas that will give you and your family a chance to try out the best Starbucks drinks in the comfort of your home any time of day.
Most of these recipes don't even require fancy products to make! Simply grab a few basic ingredients from your pantry and occasionally a special herb, fruit, or coffee drink to add to the mix. You'll find that these are budget-friendly as well as delicious!
Best Starbucks Drinks To Make At Home
And a bonus just because I LOVE it!
Copycat Starbucks Lemon Loaf Cake