If you know me at all, you know that I love lemon! Lemon is one of my ultimate flavors, and it doesn't matter if it's sweetened into a delicious pie or bread or straight-up lemon juice. Today I wanted to share with you my love of lemon in this Copycat Starbucks Lemon Loaf Cake.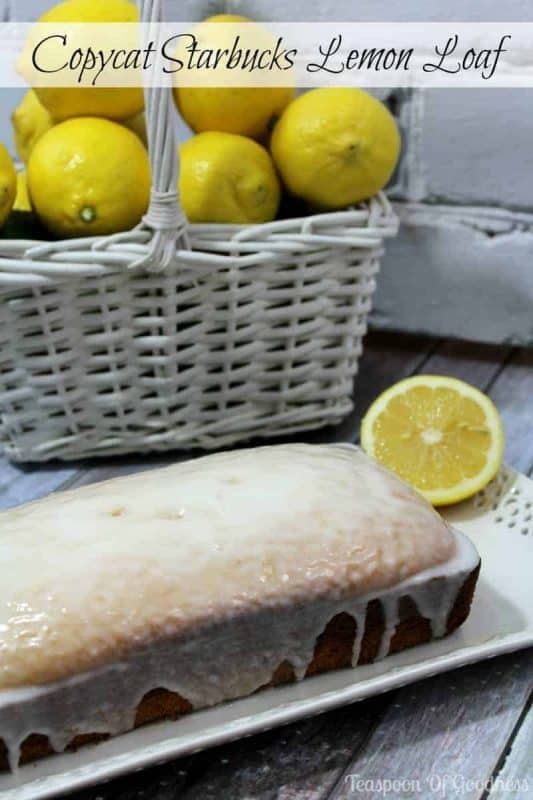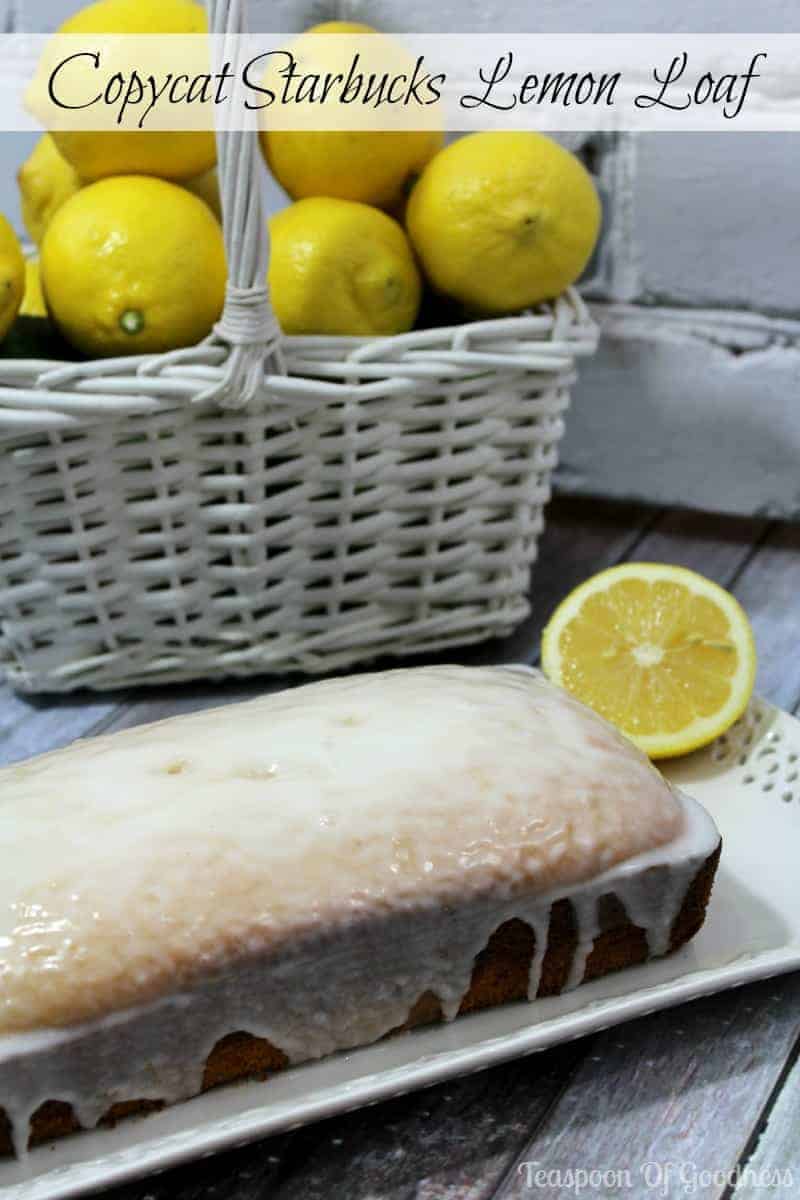 Pin
This lemon loaf cake comes out perfectly moist and is topped with a light lemon glaze. Save yourself a few dollars in the morning and make your coffee at home with a side of this decadent dessert bread for breakfast. A great thing about this lemon loaf cake is that it can be frozen unglazed and pulled out of the freezer the night before you need it. Top it with a little bit of glaze before serving time, and you are good to go.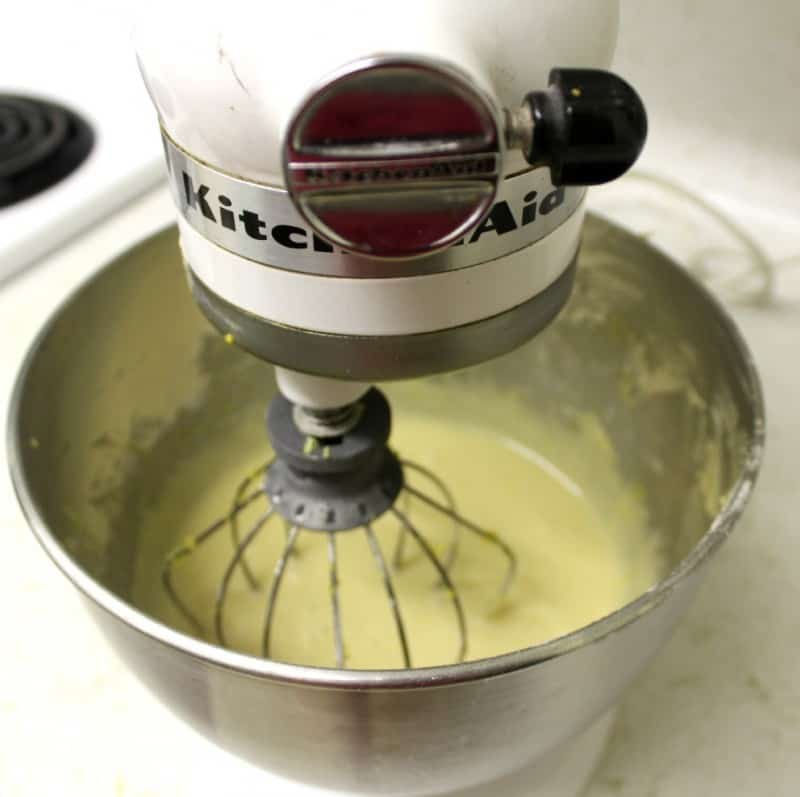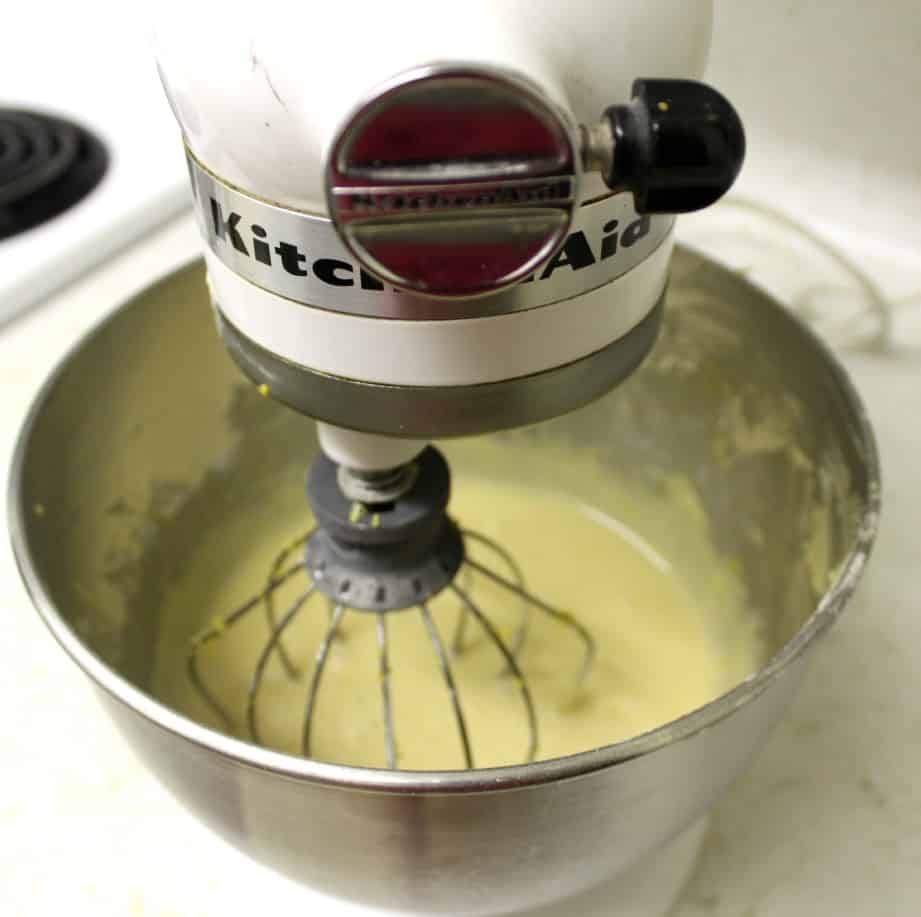 Pin
Copycat Starbucks Lemon Loaf Cake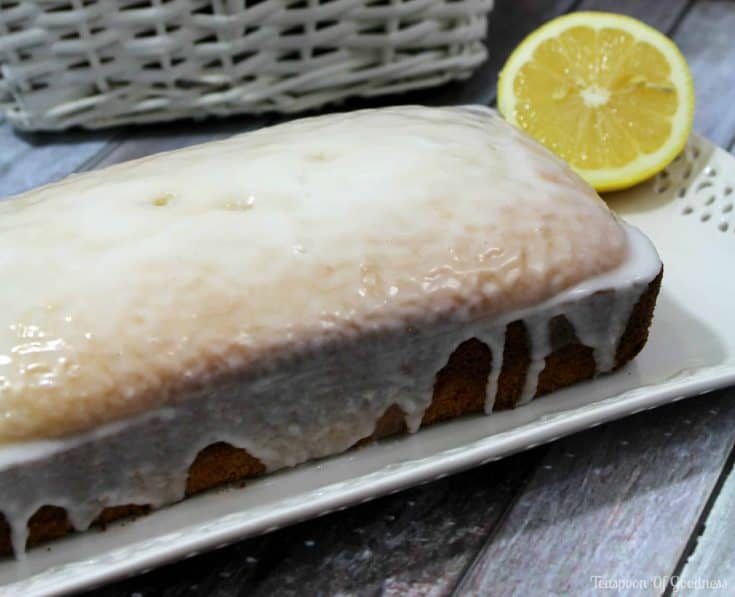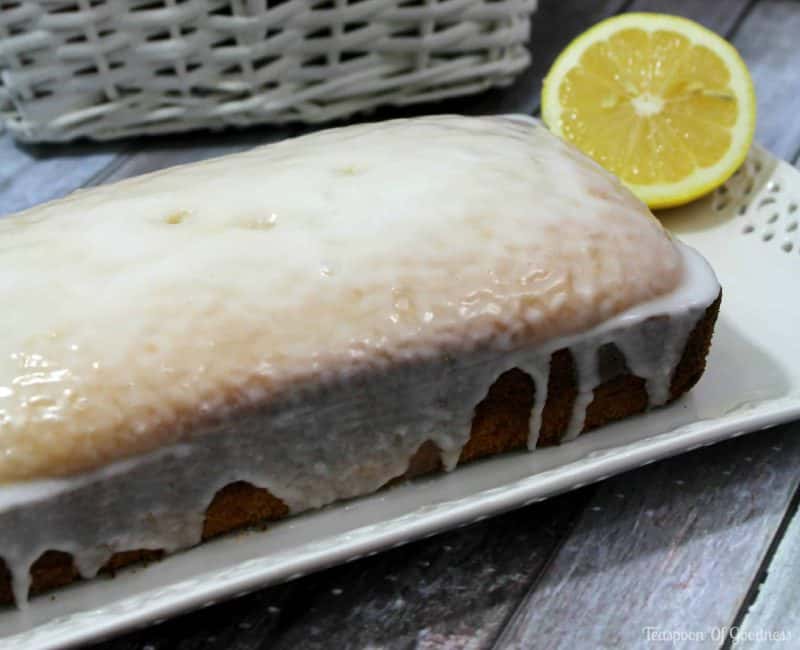 Copycat Starbucks Lemon Loaf Cake
Prep Time: 15 minutes

Cook Time: 45 minutes

Total Time: 1 hour
Ingredients
Loaf
1 1/2 c. flour
1/2 t. baking powder
1/2 t. baking soda
1/2 t. salt
3 eggs at room temp.
1 c. sugar
2 T. butter softened
1 t. vanilla
2 t. lemon extract
1/3 c. fresh lemon juice
1/2 c. oil
zest of one lemon
Glaze
1 c. powdered sugar
2 T. milk
1/2 t. lemon extract
juice of 1/4 lemon
Instructions
Loaf
Preheat oven to 350
Spray a 9 x 5 loaf pan
In a large bowl combine flour, baking soda, baking powder and salt
In a medium bowl combine eggs, sugar, butter, vanilla and lemon extracts, and lemon juice with a mixer.
Scrape bottom to make sure all is combined
Pour Flour mixture into wet mixture and blend until smooth, scraping sides and bottom of bowl
Add oil and lemon zest to the mix and mix it well
Pour into prepared loaf pan(s) and bake for 45 min. (9 x 5) or 25 min. (minis.) Insert toothpick to test and make sure it comes out clean
Remove from oven and let set 3 minutes
Remove bread from pan and place onto a wire rack
Make sure and put a cookie sheet under the rack
Glaze
Whisk all ingredients to combine
Pour glaze over bread
Allow loaf to cool completely on rack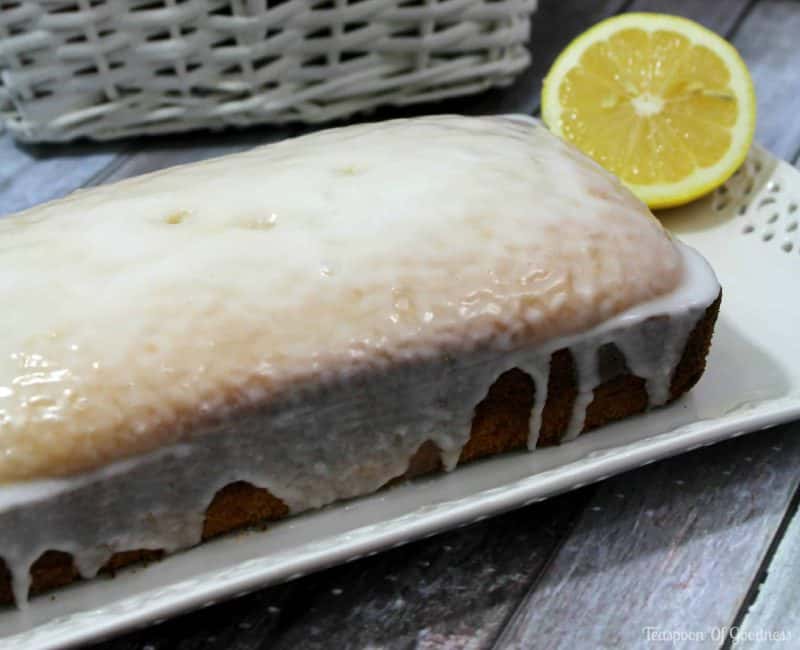 Pin
What is your favorite treat at Starbucks? Have you tried the Starbucks Lemon Loaf Cake before? Do you share my love of lemon with me?