Football parties, potlucks and BBQ's all have one thing in common for us and that means that we are asked to bring something. I don't have any problem with this but sometimes fall short on time. Those are the times that I fall back on this trusty Black and White Bean Salad. I know it's going to be a hit no matter the venue and it's rare that I bring home leftovers.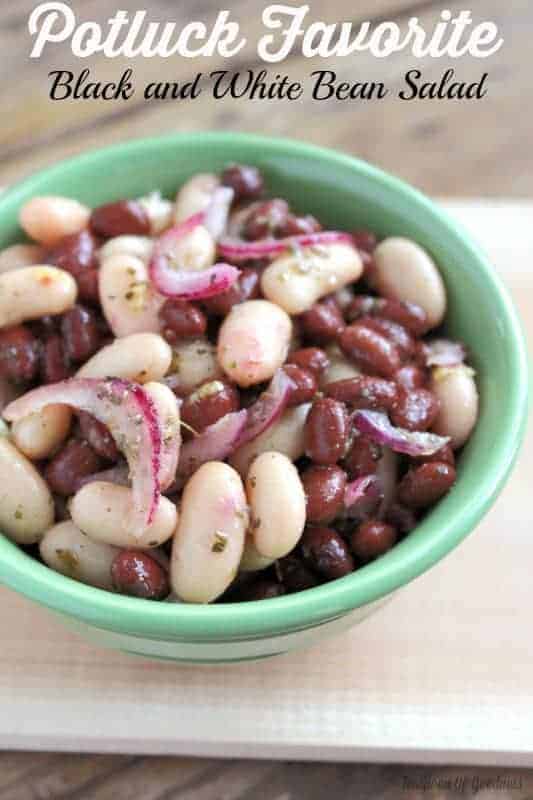 Pin
I've asked myself often why is this Black and White Bean Salad such a hit? I have decided that it's usually one of the most unique things on the menu and there is never competition of different bean salads. That's always helpful!
I also like this salad because it's very frugal if you stock up on a variety of beans when they are on sale. Cannellini beans can be found in any grocery store, and I make sure my cupboards are well stocked when they go on sale for $.88. That means this recipe is very frugal for a crowd!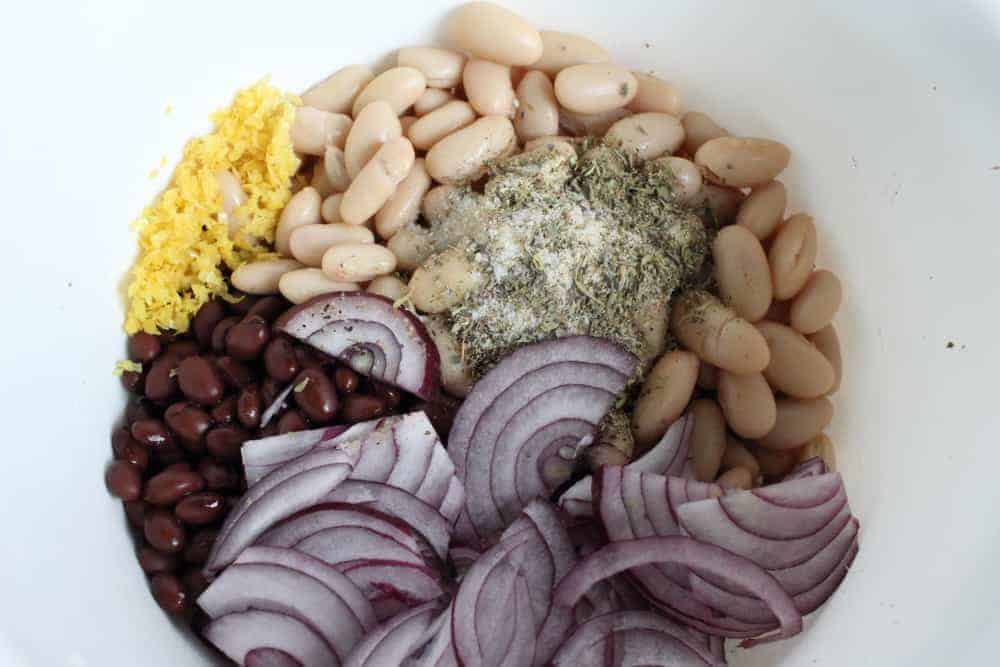 Pin
Black and White Bean Salad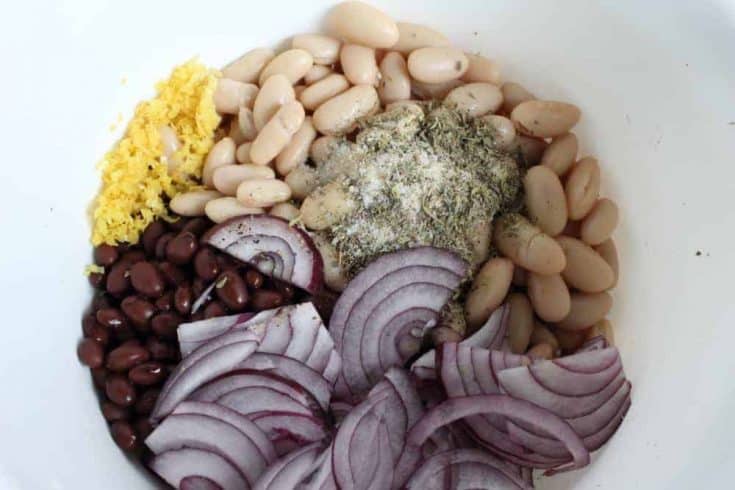 Black and White Bean Salad
Ingredients
1 Can Cannellini Beans, White Kidney Beans, drained and rinsed
1 Can Black Beans, drained and rinsed
½ Cup Red onion, halved thinly sliced
1 Lemon, zested and juiced
3 Tbsp. Olive Oil
2 teas. Italian Seasoning
½ teas. Garlic Powder
½ teas. Salt
Instructions
In a Bowl combine all ingredients and stir to combine.
Refrigerate at least 20 minutes.
Stir before serving.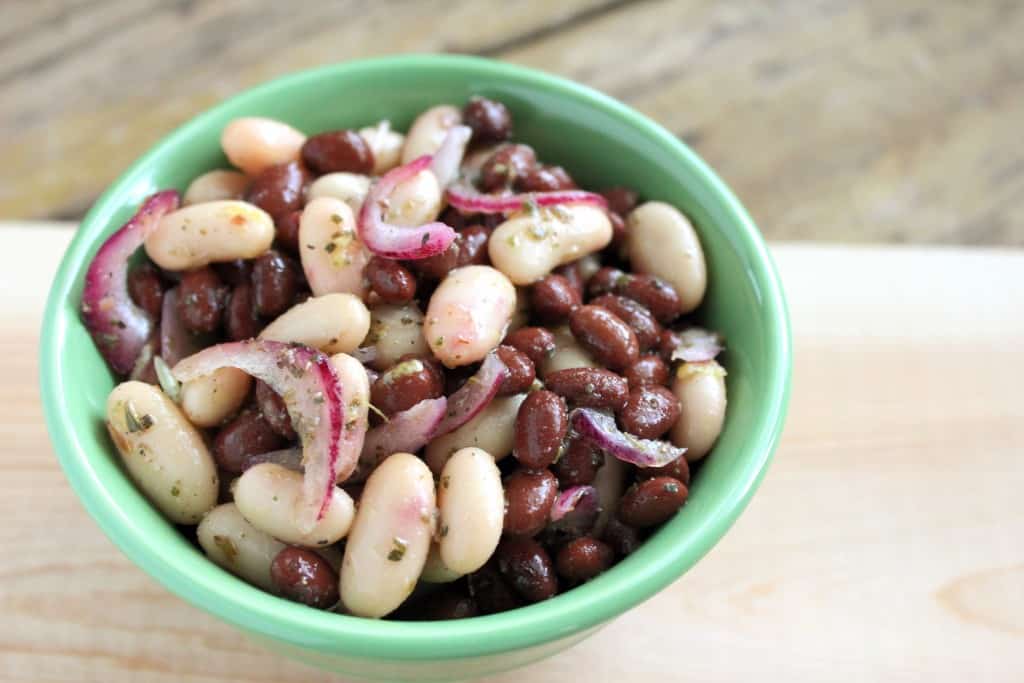 Pin
Will this recipe be making an appearance at your next function? What is your go to frugal potluck dish?