Crockpot meals are always a hit in our house, but this 2 Meat Crockpot Lasagna is by far one of our favorites. Chock full of rich flavors, tons of cheese, and of course, so easily cooked in a slow cooker, this recipe is a favorite for any mom who wants a hearty but easy meal for dinner.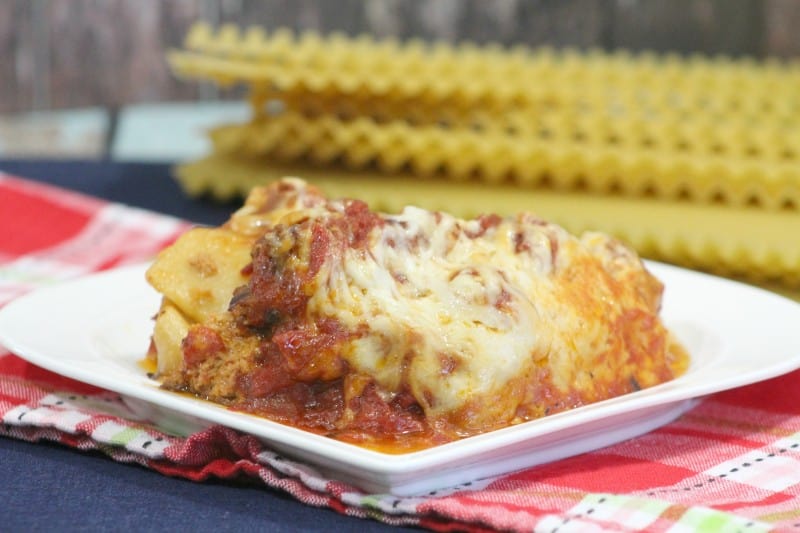 Pin
This 2 Meat Crockpot Lasagna is a great way to add rich flavor to a classic pasta dish. Many people use just ground beef, but the addition of sausage adds another level of flavor that really kicks this up a few notches. As you look for the right sausage, consider the flavor profile you prefer.
A good Italian sausage is recommended, but you can choose turkey, pork, or even chicken sausage for this. Just make sure you aren't using breakfast sausage, as that won't turn out nearly as tasty.
While you do need to cook the ground beef and sausage before layering in the slow cooker, this Crockpot lasagna is still super simple to make. You don't even have to worry about cooking the pasta before you layer the lasagna. That's one less frustrating step and makes it easy to even get the kids to help you assemble this dish.
Another great tip is to prep things like ground meat or sausage when you buy them, so you only have to grab a bag from your freezer and pour it into a dish like this, already cooked and ready to season.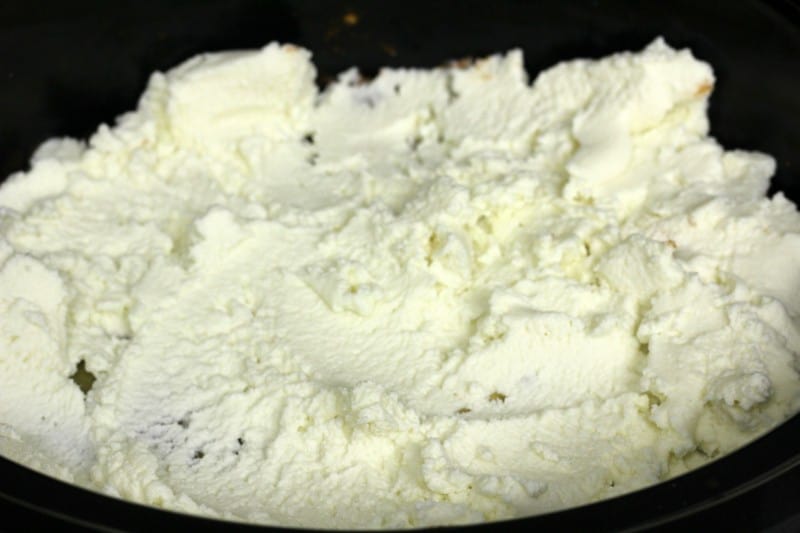 Pin
This 2 Meat Crockpot Lasagna is perfect by itself but can easily be served with a great side of our Italian green beans for a hearty and healthy meal everyone will enjoy.
2 Meat Crockpot Lasagna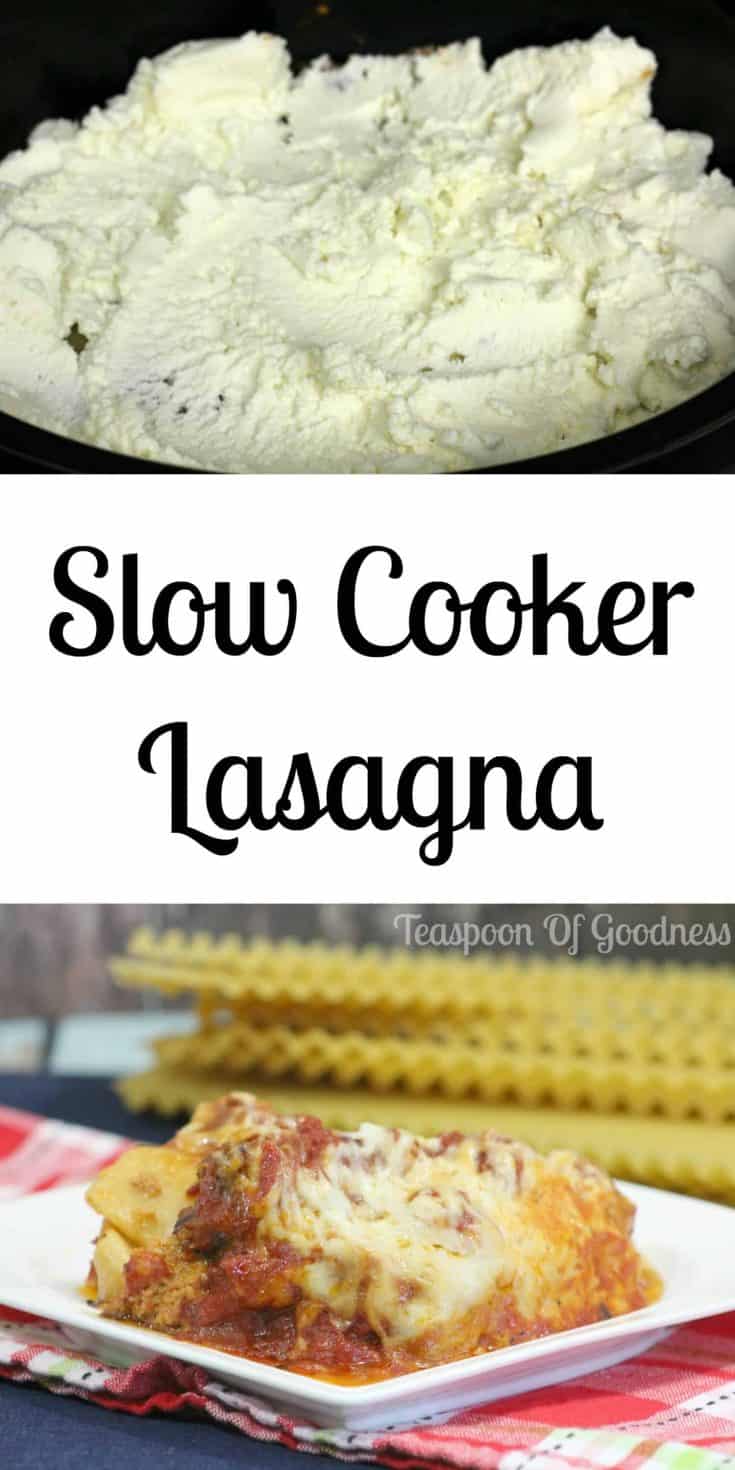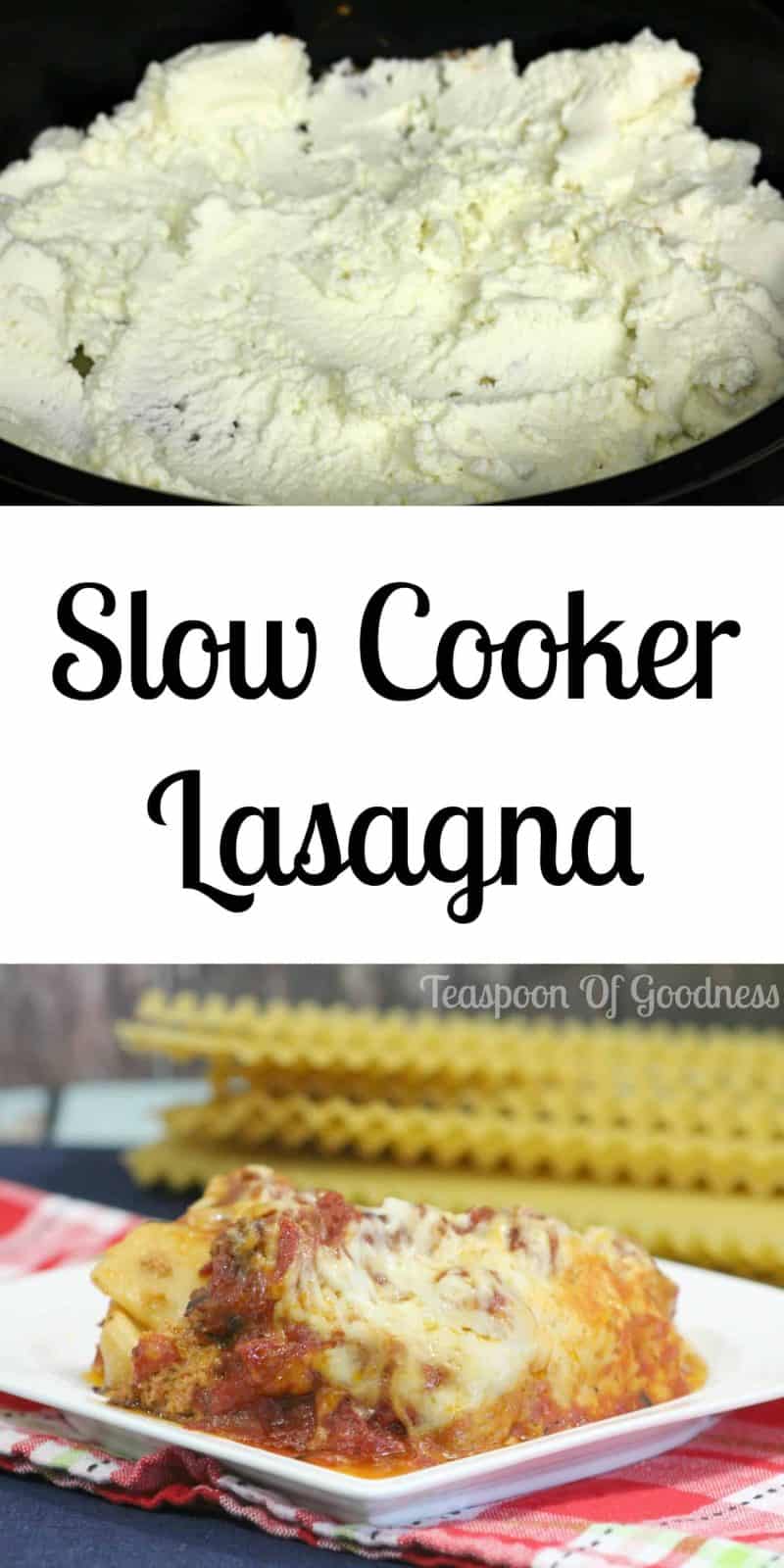 2 Meat Crockpot Lasagna
Prep Time: 15 minutes

Cook Time: 5 hours

Total Time: 5 hours 15 minutes
Ingredients
1 lb ground beef
1 lb sausage
1 onion
2 garlic cloves
1 large can of tomato sauce
1 can of diced tomatoes
1 tsp salt
1 tsp oregano
1 package, 12 oz lasagna noodles
12 oz ricotta cheese
2 8 oz packages of mozzarella cheese, shredded
3/4 C pamesan cheese, grated
Instructions
Prep crock pot with baking spray.
Add 1 TBSP of olive oil in a skillet adding the onion until it turns translucent.
Add crushed garlic to the skillet.
Add the ground beef and sausage until brown.
Combine the tomato sauce, diced tomatoes and spices in a sauce pan, cooking all ingredients until warm.
Begin to layer the lasagna in the crock pot.
Bottom layer of the lasagna a large spoonful meat sauce.
The second layer will be uncooked lasagna noodles (break to fit).
Add a layer of cooked meat. Then top with cheeses.
Repeat with sauce, noodles meat and cheeses until all are used up.
Top with an extra layer of shredded mozzarella cheese.
Cover and cook on low for 4 to 5 hours.
Allow to set briefly prior to serving.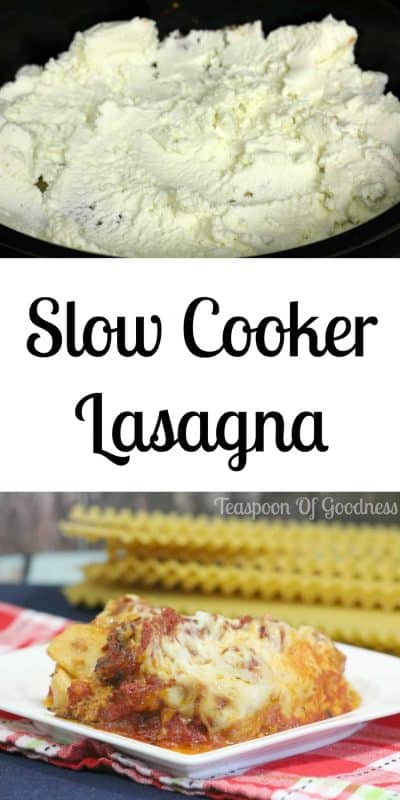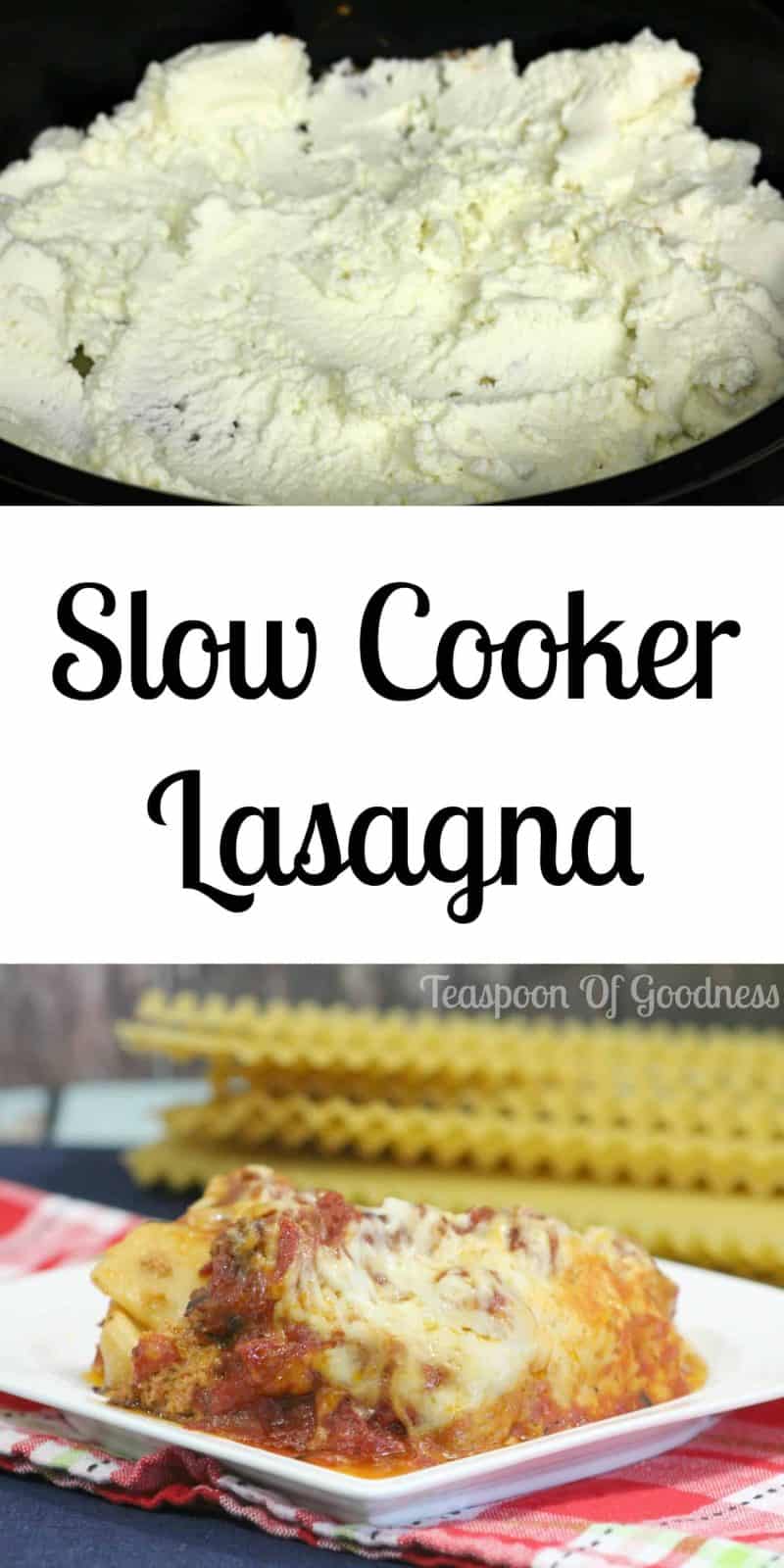 Pin
Visit Teaspoon Of Goodness's profile on Pinterest.
You might enjoy these other slow cooker recipes.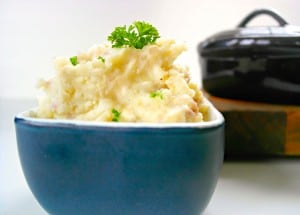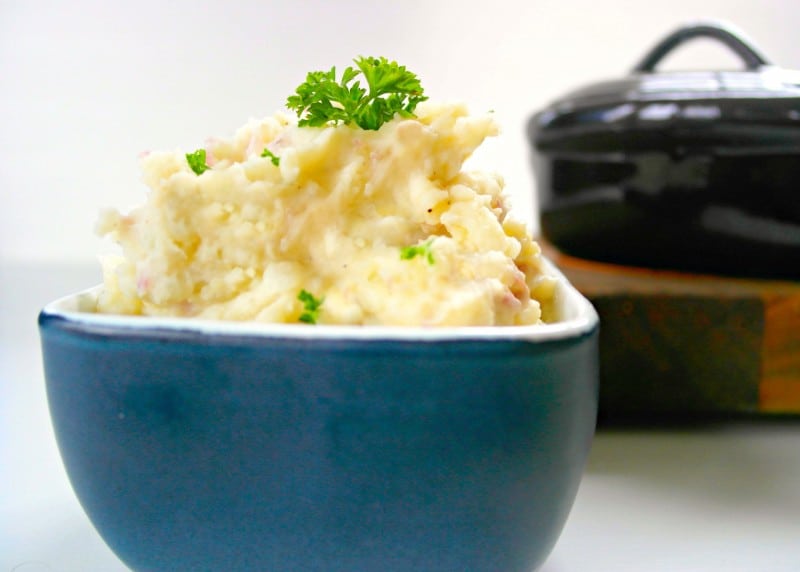 Pin
Crockpot Ham & Cheese Potatoes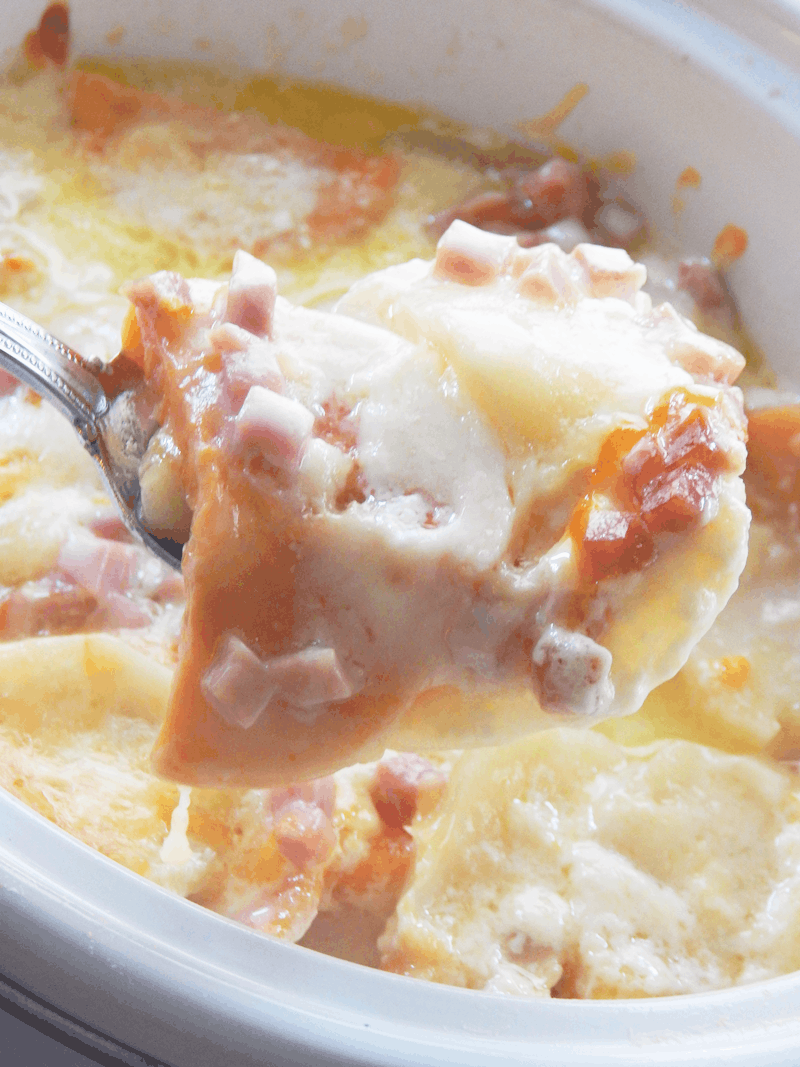 Pin
Slow Cooker Recipe ~ Green Beans, Sausage & Potato Dinner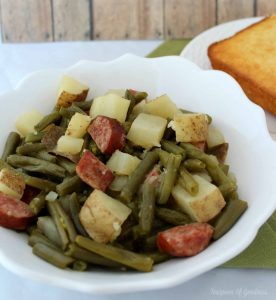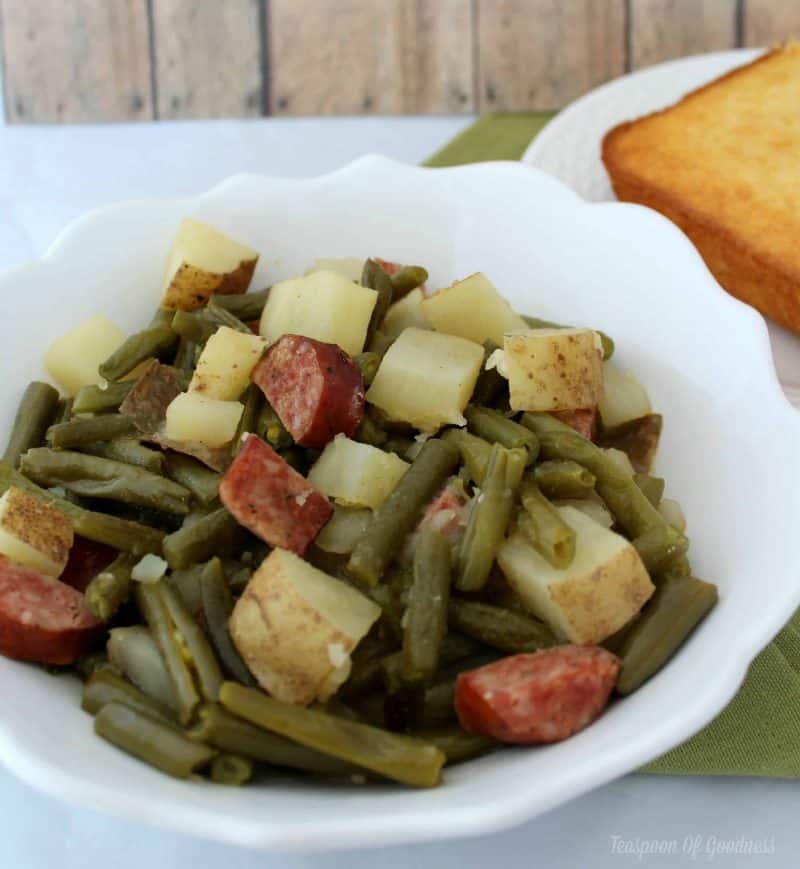 Pin
Easy Crock Pot Potato Soup Recipe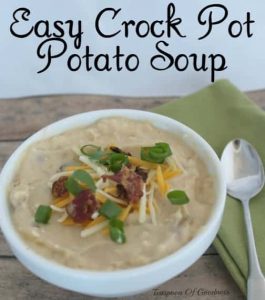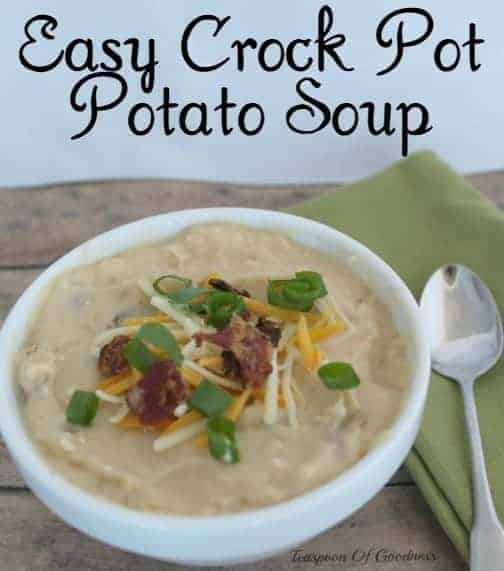 Pin