Looking for something delicious to share with your family or next get-together? This Veggie Pizza Appetizer is the perfect dish to make for your home or to take to someone else's. I've been making this recipe for quite a few years but decided to share it with my friends and family. I can't wait to share this recipe with you!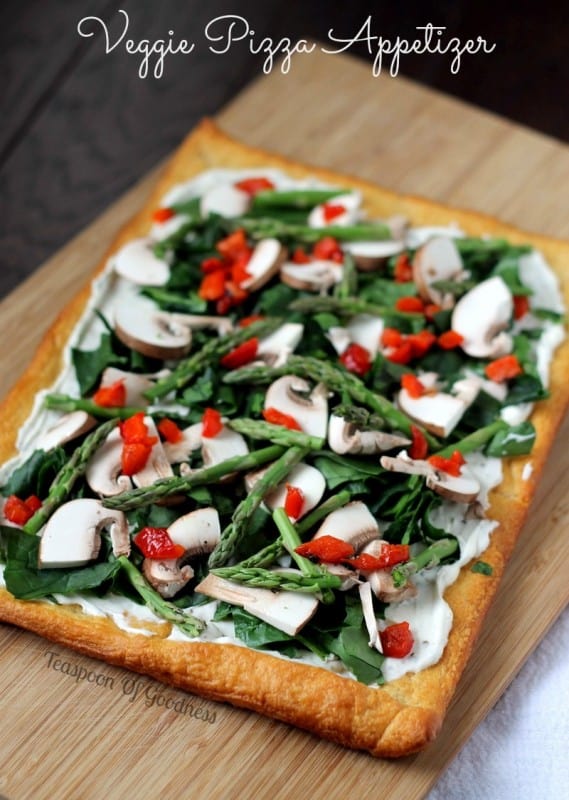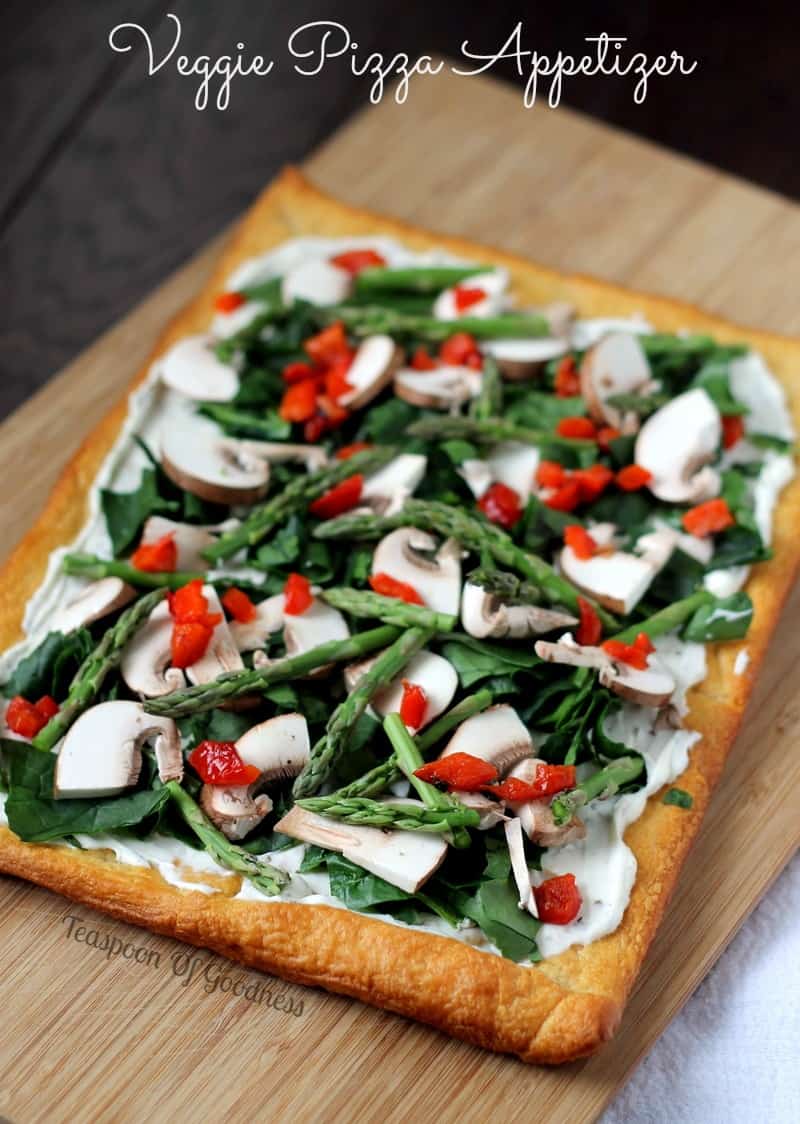 Pin
This is the perfect recipe for your family and my family for several reasons. One of the main reasons is your family can get their veggies and you hardly have to try. Another perk is that they will gobble this amazing recipe up right off their plates. Trust me, it disappears quickly!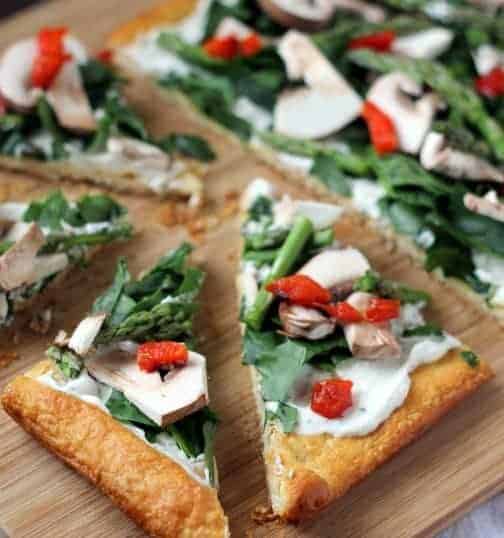 Pin
The recipe does state that you need mayo and not Miracle Whip and this is true. It just doesn't seem to take on the same flavor with Miracle Whip as it does mayo. I don't often use actual mayo but I do keep a very small jar in my fridge for this recipe and my Copy Cat Olive Garden dressing.
Veggie Pizza Appetizer Recipe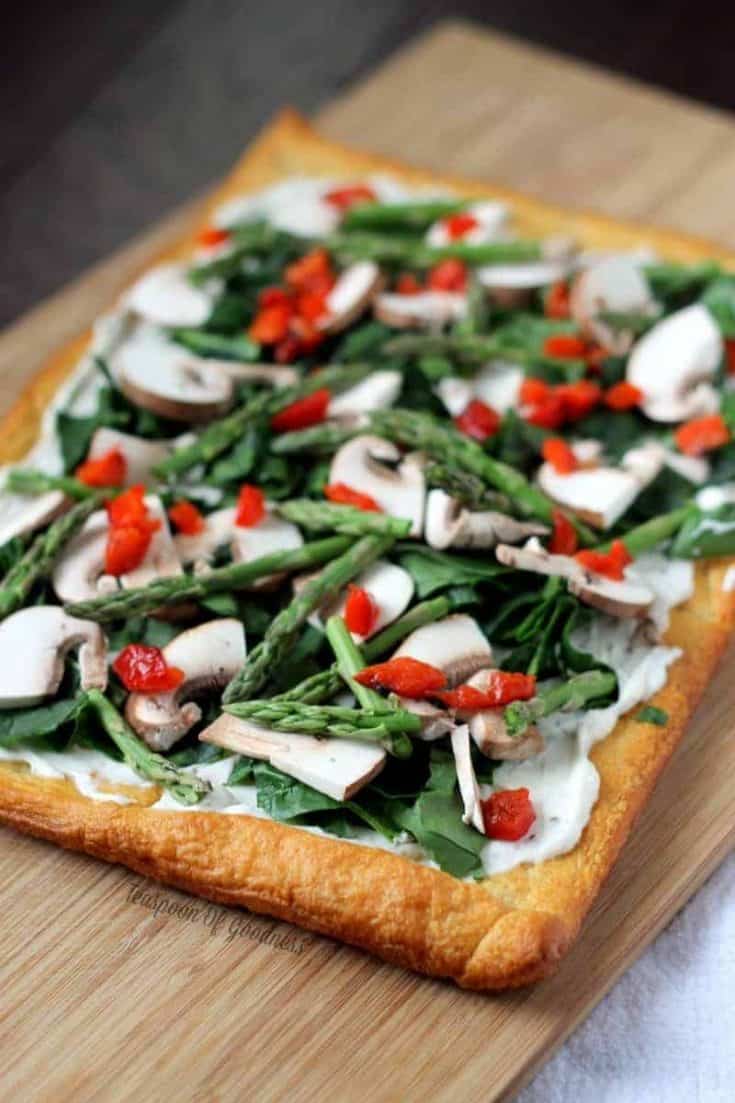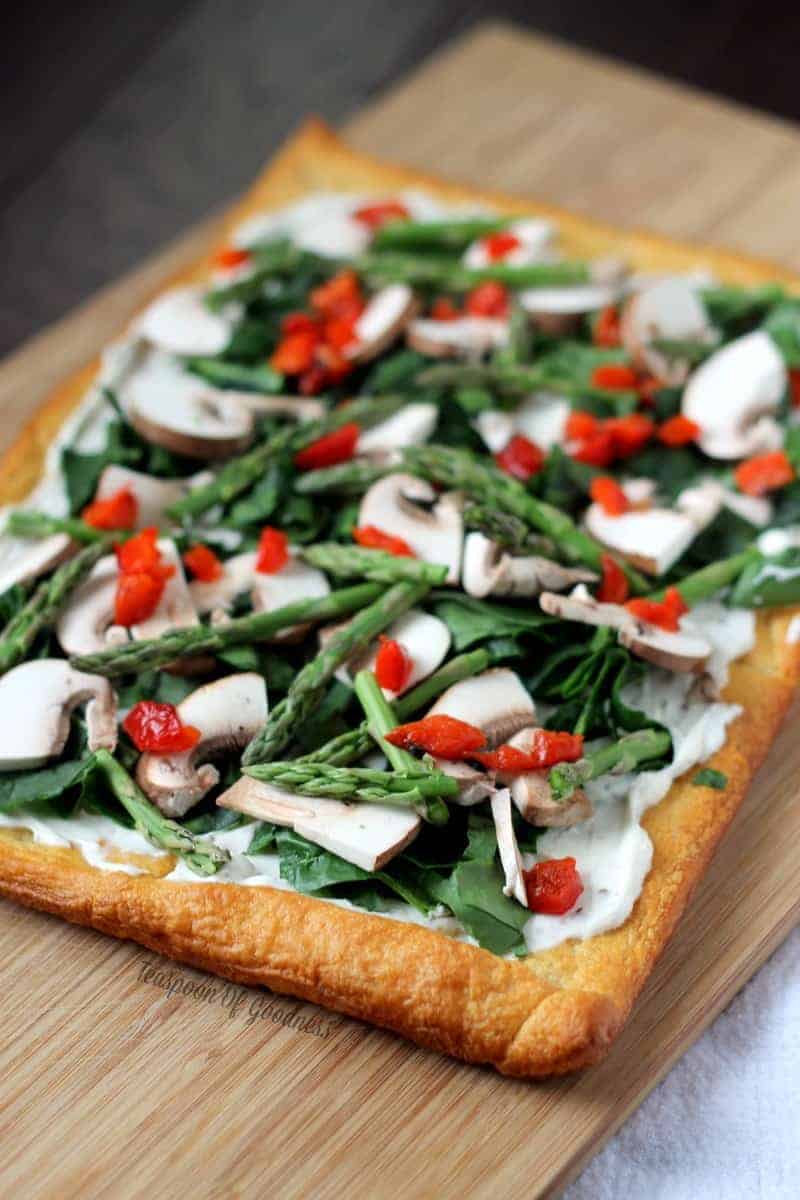 Veggie Pizza Appetizer Recipe
Prep Time: 20 minutes

Cook Time: 20 minutes

Total Time: 40 minutes
Ingredients
2 packages of crescent rolls
3 tablespoons mayo - not miracle whip
2 packages of cream cheese
1/2 teaspoon basil powder
1/2 teaspoon oregano
1/4 teaspoon garlic powder
Variety of thinly sliced veggies, red and yellow bell pepper, cucumbers, radishes, carrots, mushrooms, asparagus...anything to give color
Fresh parsley for garnish, optional
Instructions
Spray a cookie sheet with Pam.
Press out crescent rolls into your prepared cookie sheet and bake 15-20 minutes according to package directions until browned.
Allow to cool.
Combine mayo, cream cheese, basil, oregano and garlic powder.
Spread onto cooled crescent sheet.
Top with a variety of sliced colorful veggies and garnish with fresh parsley.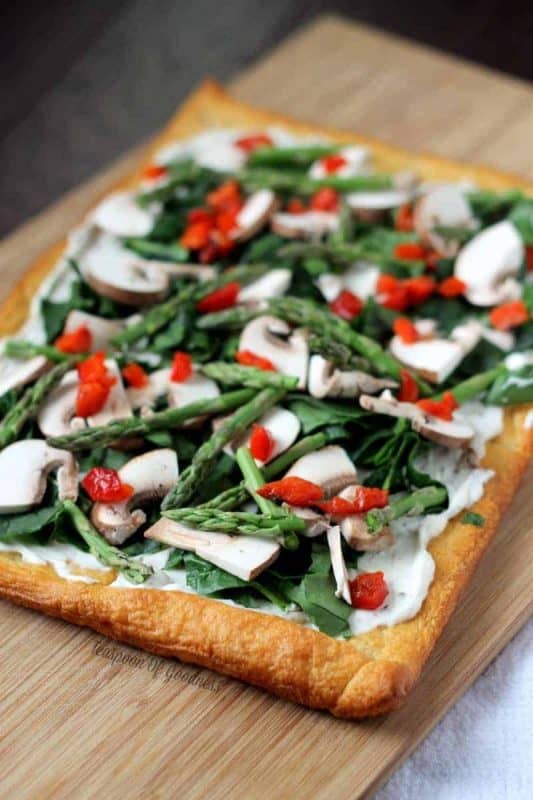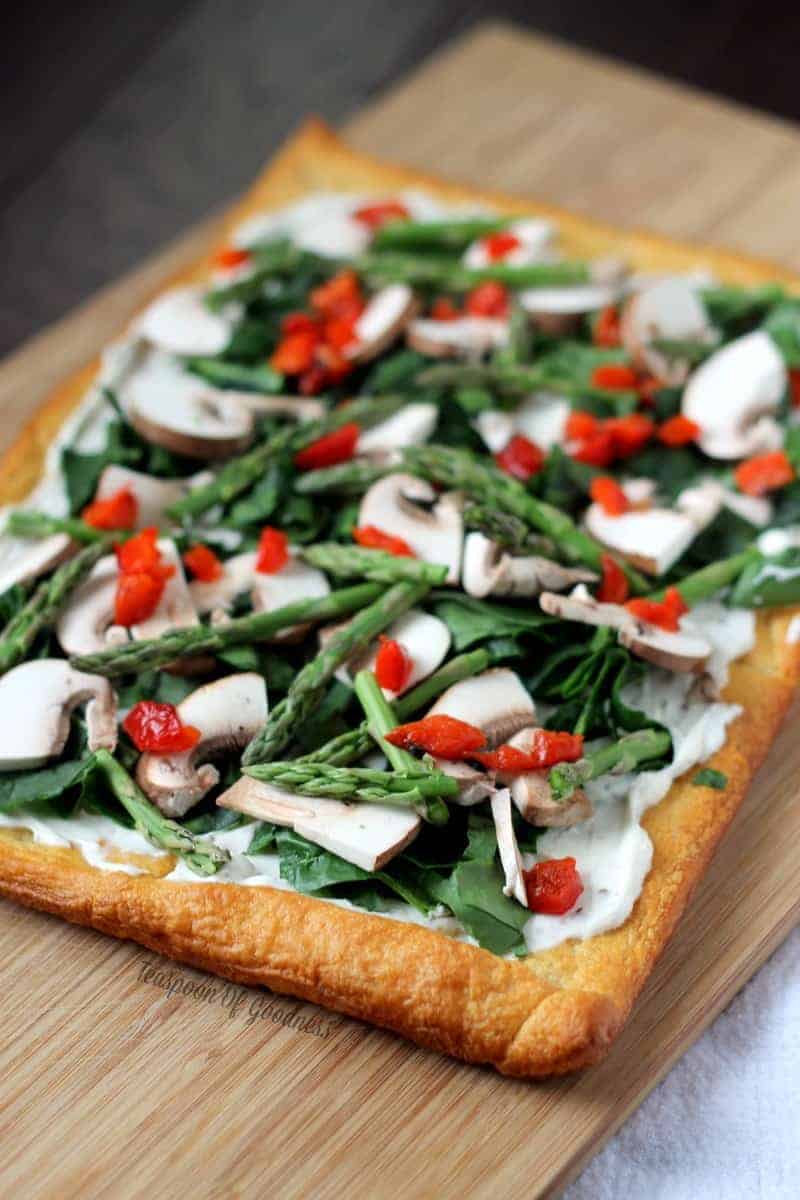 Pin
Would your family enjoy this Veggie Pizza Appetizer? What veggies would you use to customize this for your family?
When I'm hosting a function these Stuffed Mushroom Caps are also always a hit. I love these 2 recipes as they require minimal work once the guests have arrived and always leave me with an empty pan.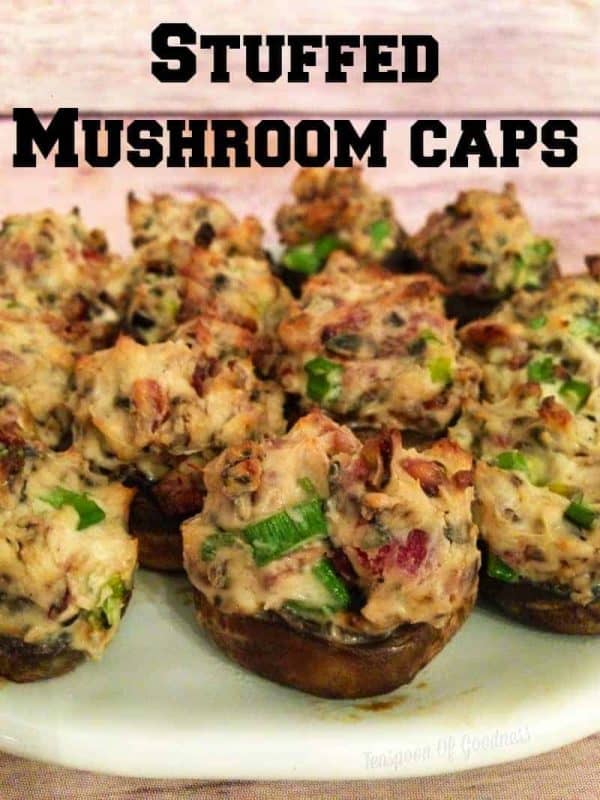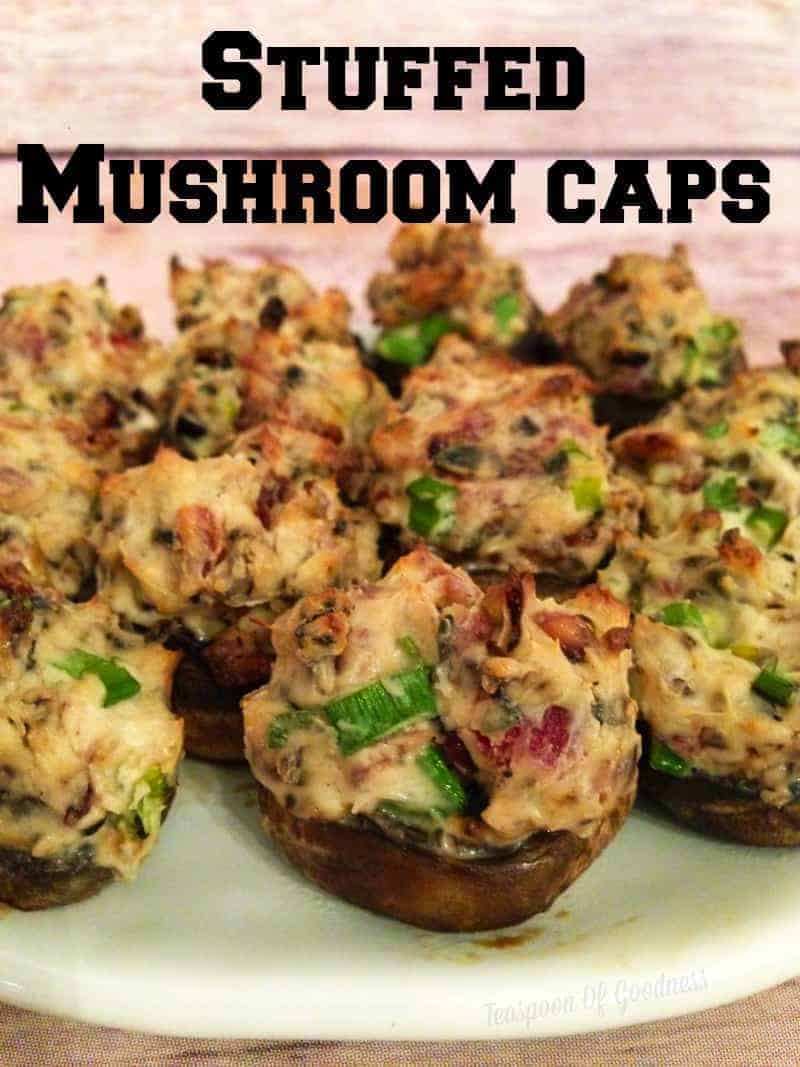 Pin