I love semi-homemade meals like this Tuscan Inspired Easy Chicken Parmesan that I can create in minutes, and our sponsor Bertolli makes that much easier to manage. Their delicious line of Bertolli Sauce created the Tuscan Way is ideal for ramping up my favorite Easy Chicken Parmesan recipe.
Tuscan Inspired Easy Chicken Parmesan is ideal for those busy weeknights when you want something special but don't have time to spend hours simmering a sauce. Bertolli brings you the flavors of Tuscany in a jar that is easy to add to any of your favorite pasta dishes.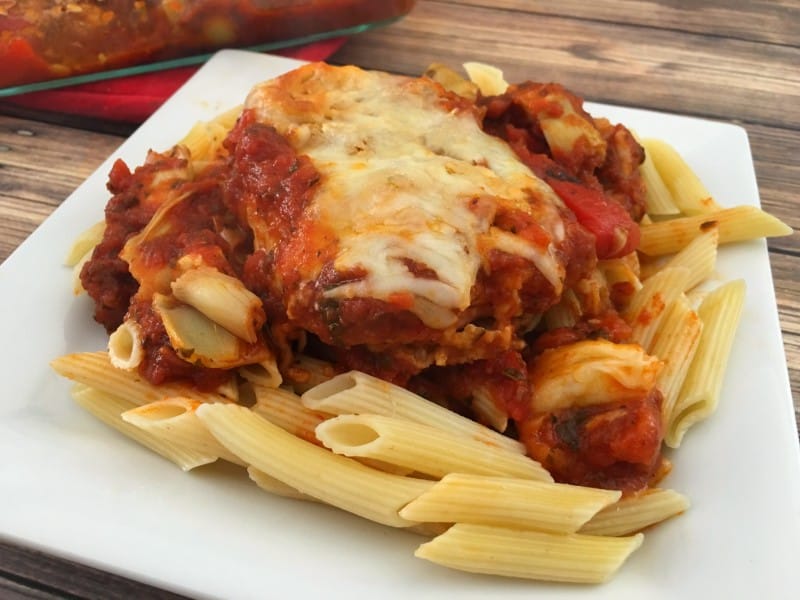 Pin
I love avoiding the traditional fried version of chicken Parmesan and focusing on flavors that add punch without excess fat. This sauce has so much great flavor. It tastes just like you imagine it would if slowly roasted by hand in Italy. That means I can feel good about feeding it to my family without stressing about hours in the kitchen.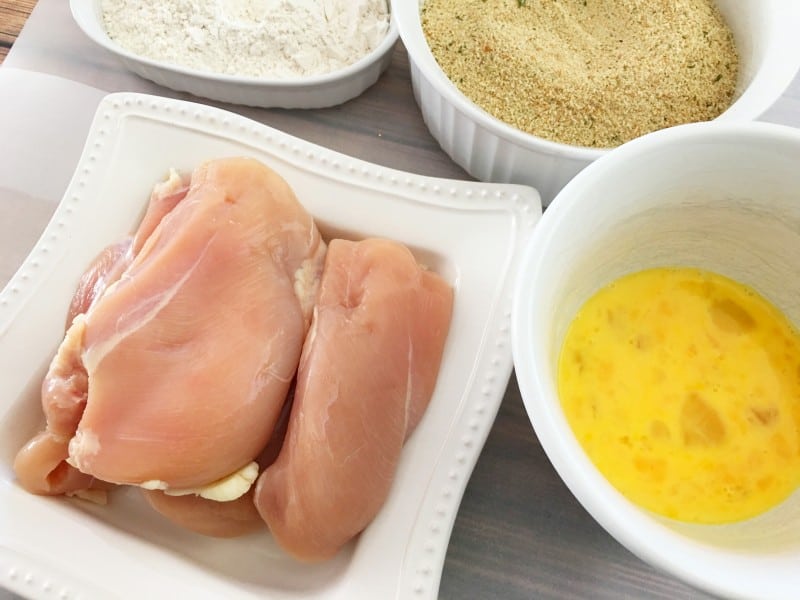 Pin
I like adding some artichoke hearts and peppers to my Easy Chicken Parmesan dish to really ramp up the flavor. This brings out the rich sauce and makes it a heartier dish for my picky eaters. You can serve this over any pasta, but we prefer traditional spaghetti or penne the best.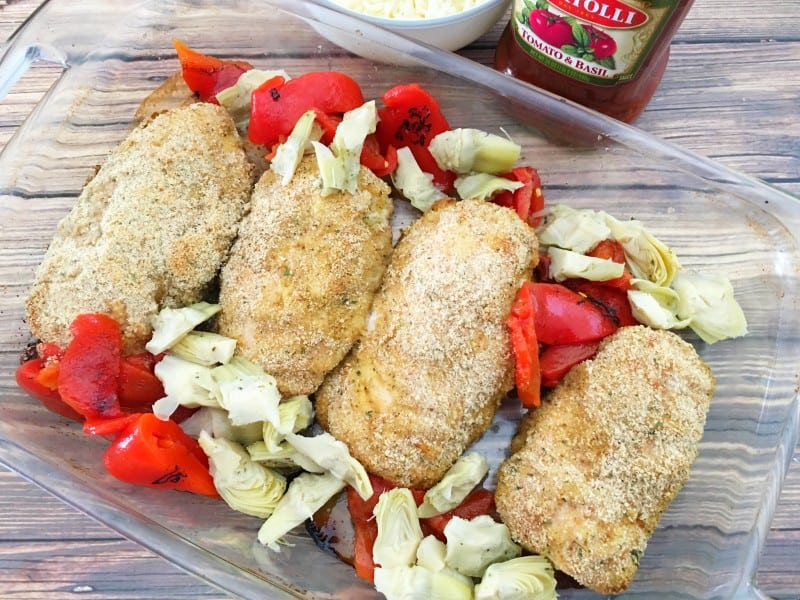 Pin
Provolone is our favorite cheese to top this dish with, but many prefer to use fresh mozzarella and even a few sprinkles of fresh basil across the top for color. Whichever toppings you choose, you'll love the bright color and flavor in this healthier Tuscan Inspired Easy Chicken Parmesan!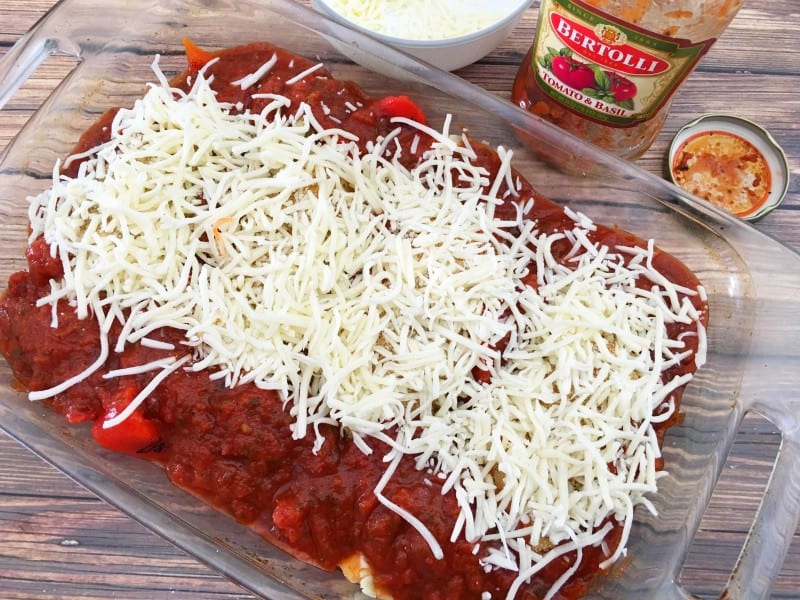 Pin
Tuscan Inspired Easy Chicken Parmesan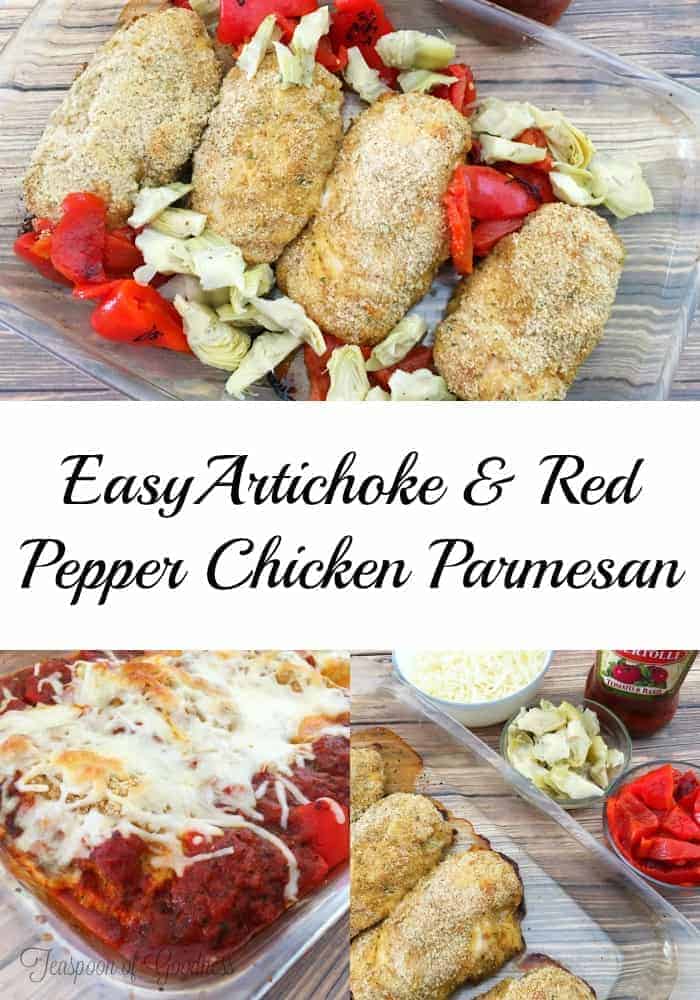 Tuscan Inspired Easy Chicken Parmesan
Ingredients
3 cups Italian-Seasoned Breadcrumbs
1 cup all-purpose flour
3 jumbo eggs, beaten lightly
4 boneless, skinless chicken breasts all about the same size and thickness
1 jar, 24 oz. Bertolli Tomato & Basil Pasta Sauce
1 can Quartered Artichoke Hearts in Brine, drained
1 jar, 12 oz. Roasted Red Peppers, drained & sliced
1 cup shredded provolone
Salt and pepper
Instructions
Preheat oven to 375° F. and prepare a 9x13 baking pan with cooking spray.
In a shallow bowl, place breadcrumbs. In two separate dishes, place flour and beaten eggs. Season the chicken with salt and pepper and dredge in flour, making sure to shake off any excess. Dip in beaten eggs, making sure to let any excess drip off. Finally, dredge chicken in breadcrumbs and coat well.
Arrange chicken in 9x13 pan and bake for 20 minutes.
Remove chicken from the oven and pour in the Bertolli Tomato & Basil Pasta Sauce and add artichokes and peppers. Top chicken pieces with shredded provolone.
Cover dish with foil and bake for 15 minutes, or until hot. Uncover and bake for an additional 5-7 minutes until cheese is melted, sauce is bubbly and chicken reaches an internal temperature of 165° F. Refrigerate any leftovers.
Serve over your favorite prepared pasta. We enjoy with spaghetti noodles and penne the best!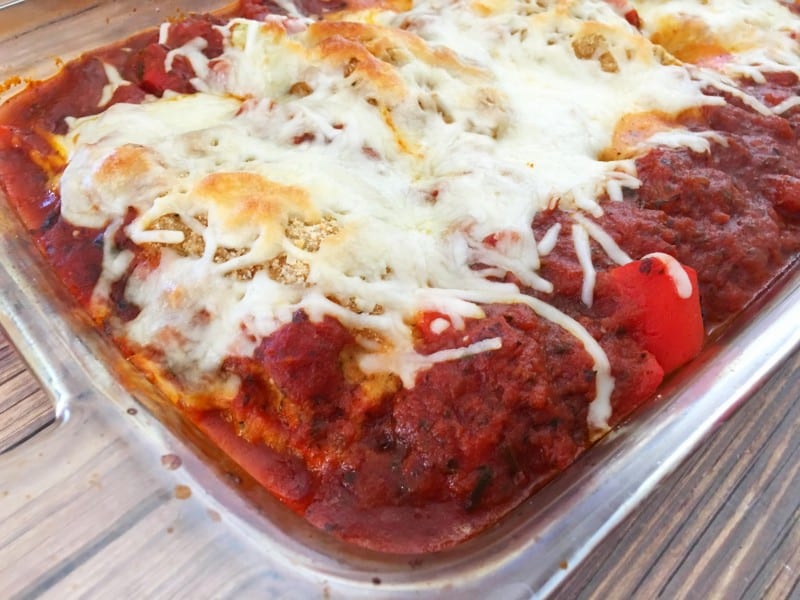 Pin
Visit Teaspoon Of Goodness's profile on Pinterest.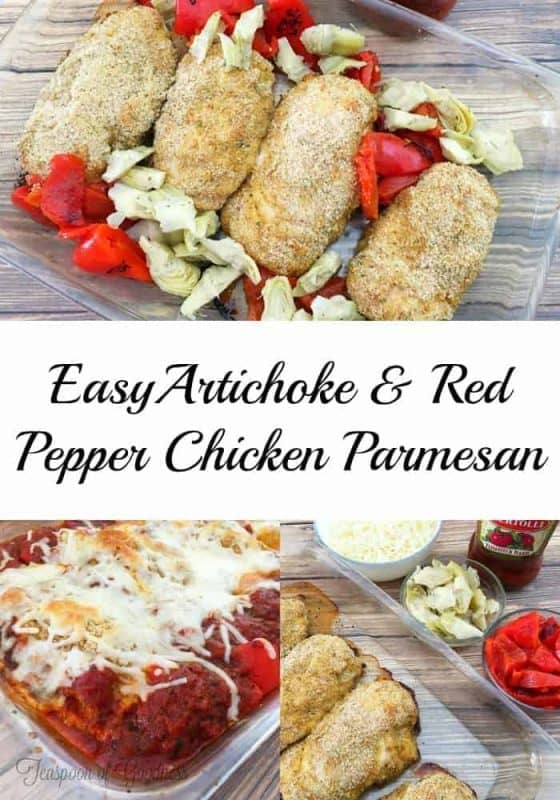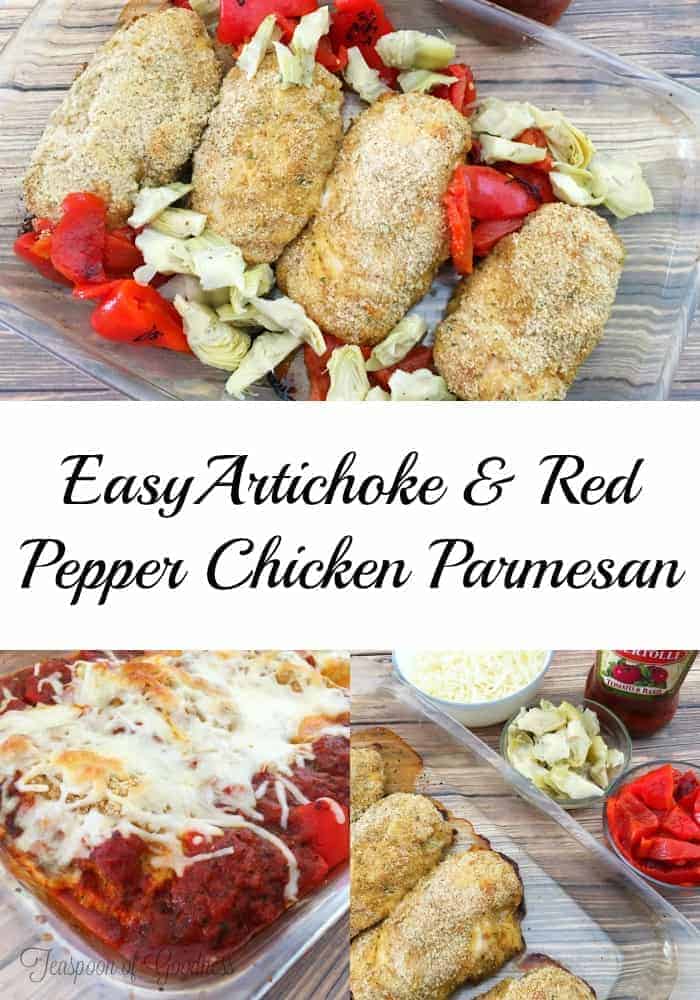 Pin