I can't say enough how much I am not ready for the heat this summer is bringing. It seems too early to be this hot! My husband does assure me that July and August are not supposed to be as bad as usual because of the weather patterns. I hope he is right!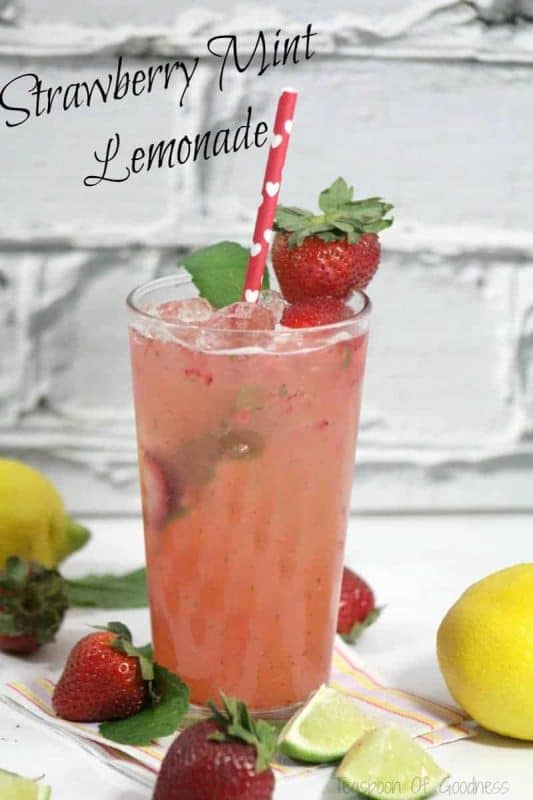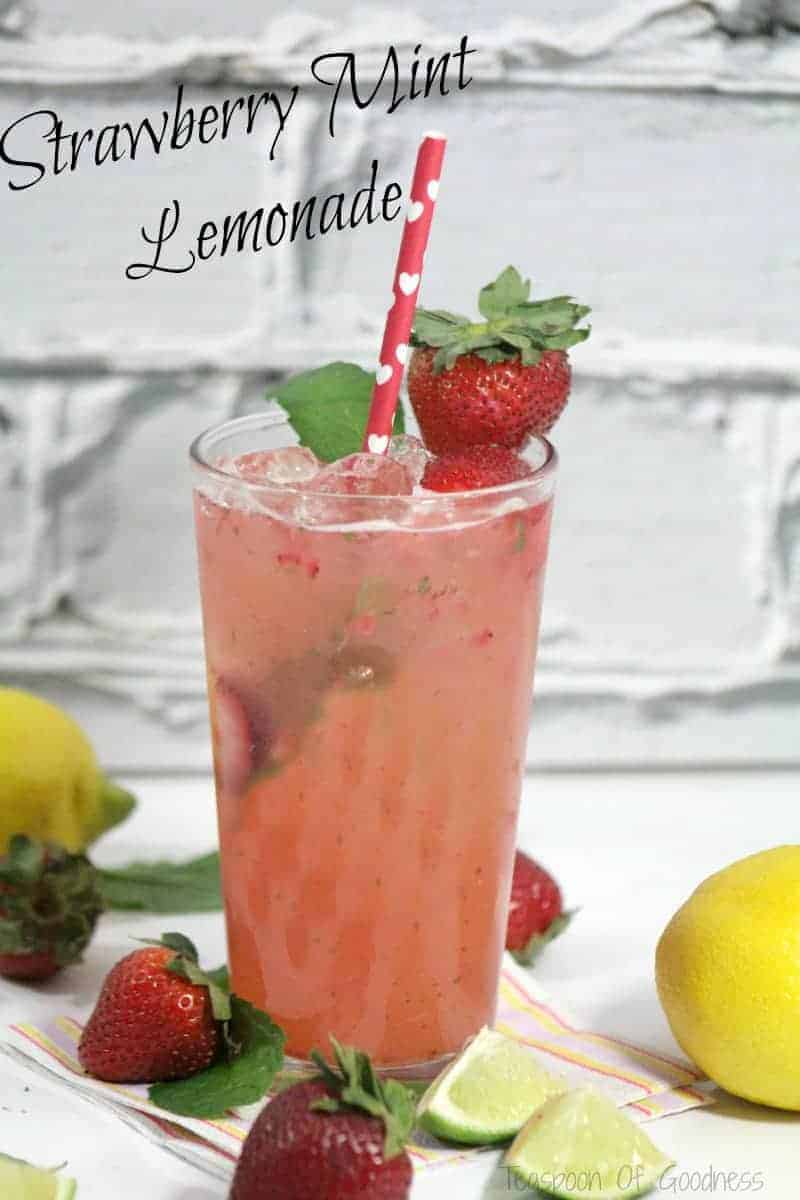 Pin
The boys and I have been working on keeping cool this summer with some special summer drinks during the afternoon. It's nice to have something a bit different than water, and we act like they are a treat for the day. It's either a cool drink or a Popsicle, and often the boys will pick a cool drink. The floating strawberries couldn't have anything to do with that, could they?
One of our latest refreshingly cool summer drinks is this Strawberry Mint Lemonade. It combines some of our favorite summer flavors while adding a twist of mint. Strawberry mint lemonade is such an easy drink to prepare and looks amazing for any of those summer parties you might have coming up.
Strawberry Mint Lemonade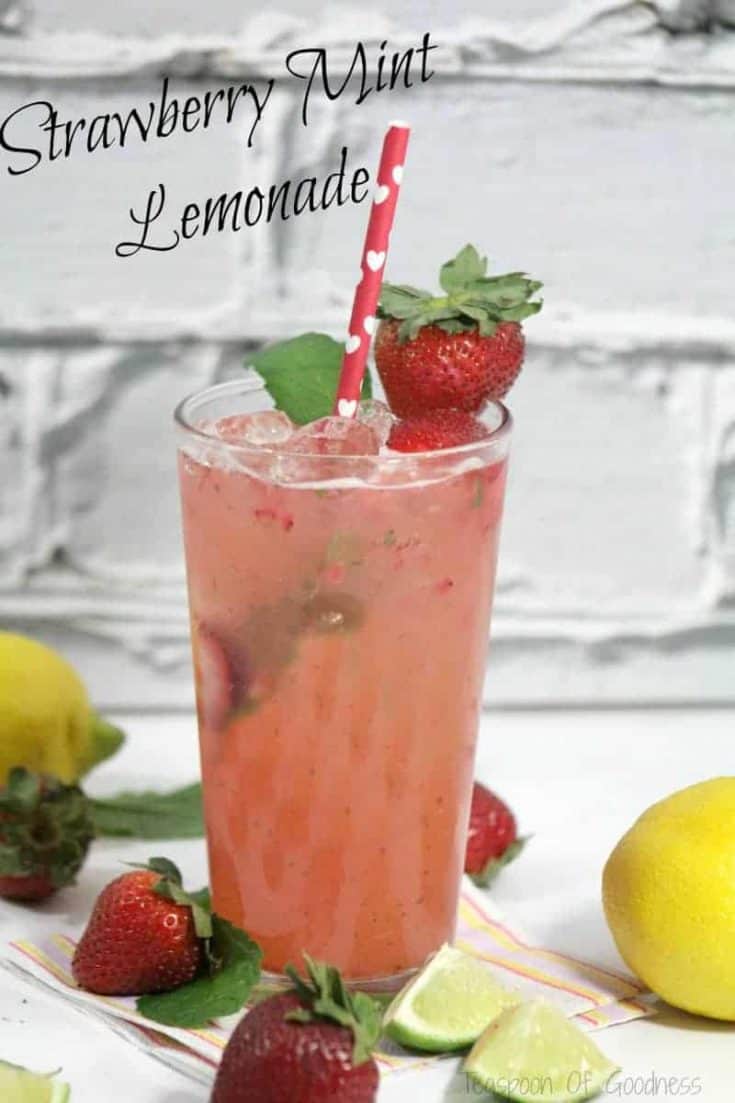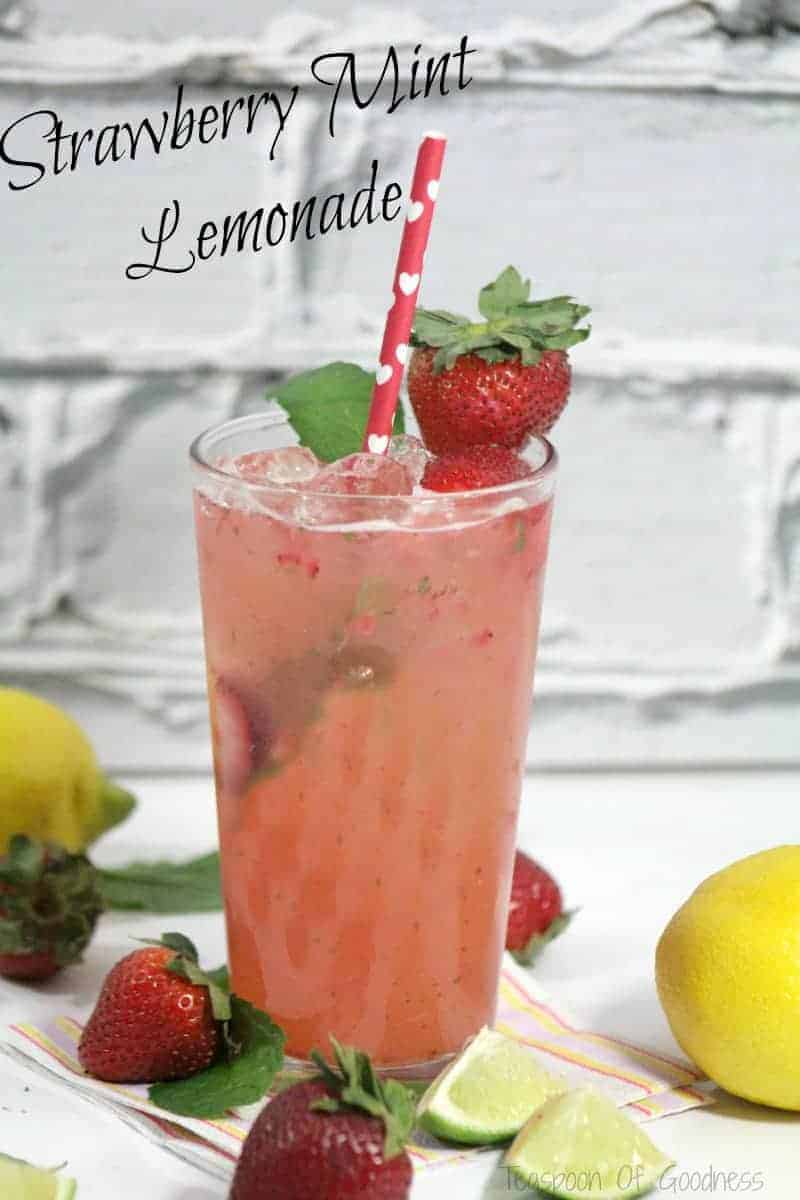 Yield:

4
Strawberry Mint Lemonade
Ingredients
1 cup granulated sugar
1 cup water
1 3/4 cups lemon juice, fresh is best
1 3/4 cups sliced strawberries
1/2 cup fresh mint leaves
Instructions
Make a simple syrup by combining sugar and water in a saucepan, heat over medium heat.
Mix for a minute or two until sugar dissolves, bring to a boil, turn off heat and place in the fridge to cool.
Now add all of the strawberries and mint to a blender, puree.
Add in lemon juice and simple syrup, pureeing until combined.
Pour mixture into a pitcher and stick in the fridge until cold.
Serve over ice
How are you staying cool on these hot summer days?
Looking for more refreshingly cool drinks? You might like these as well.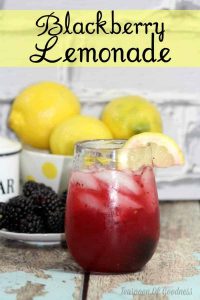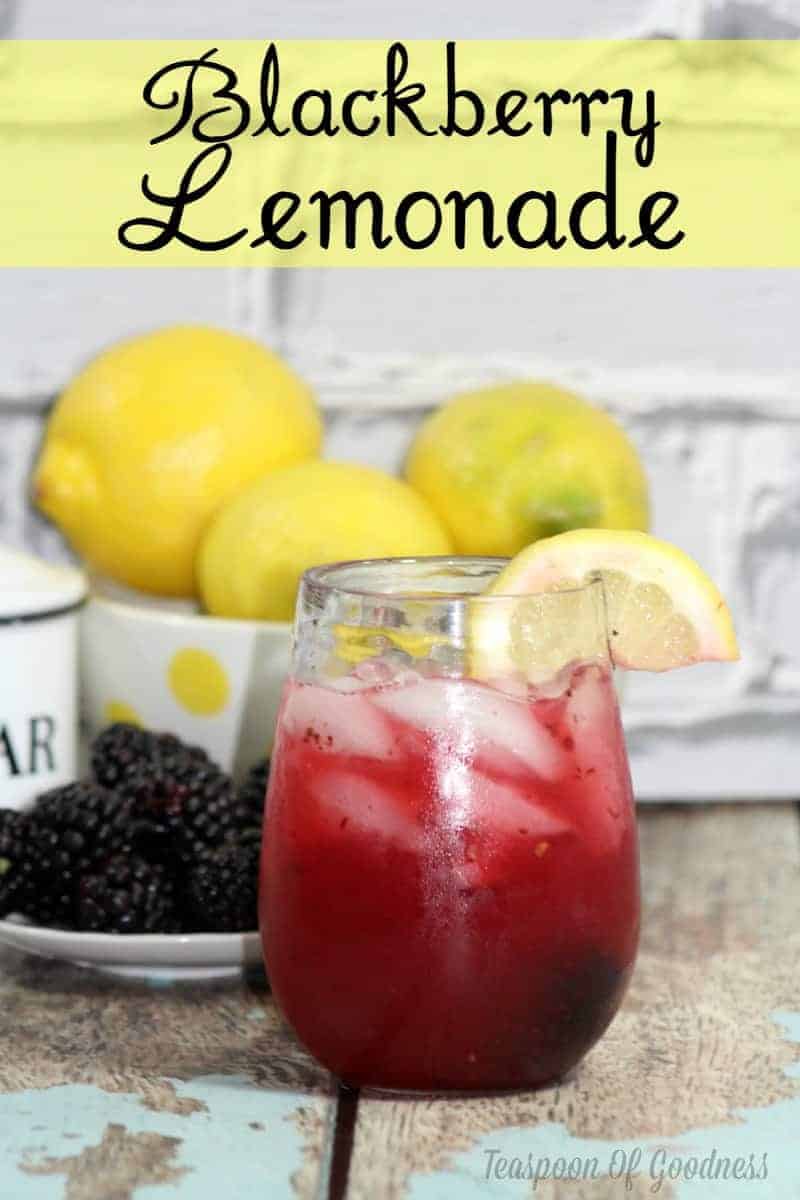 Pin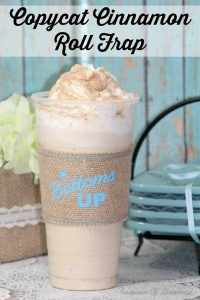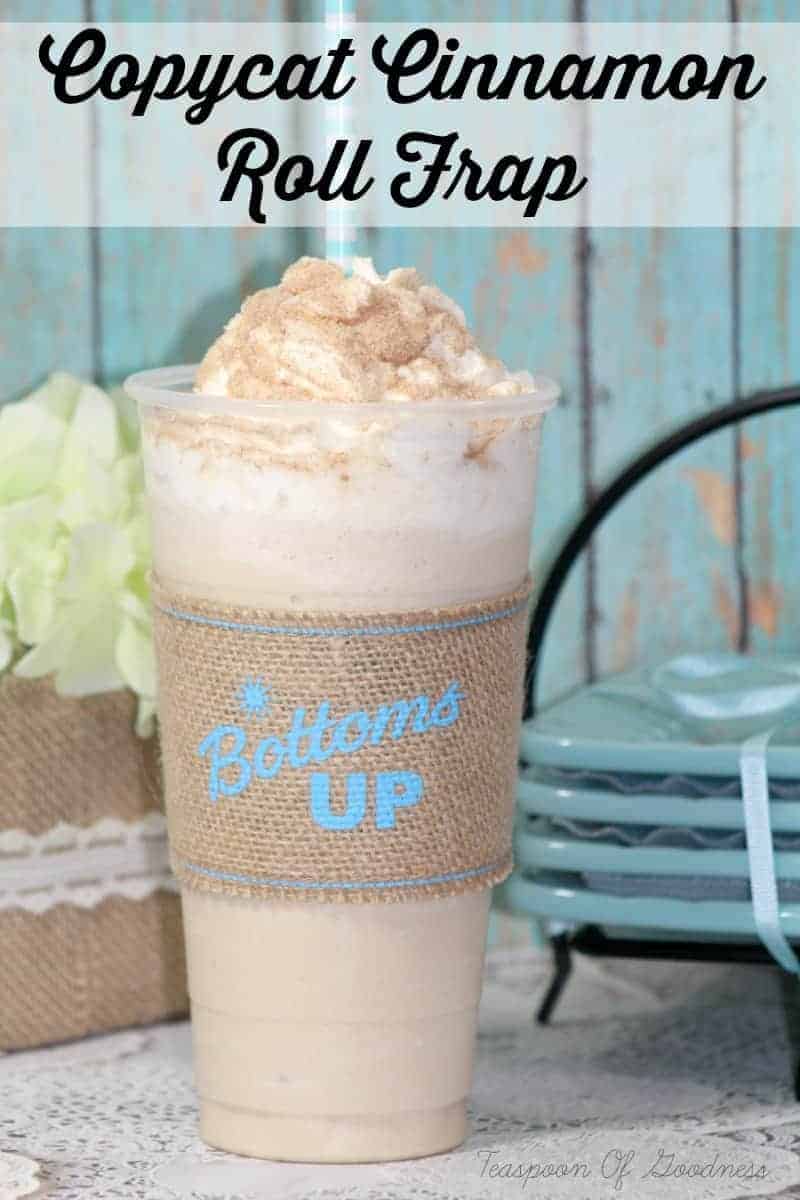 Pin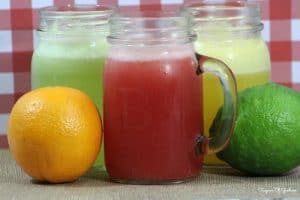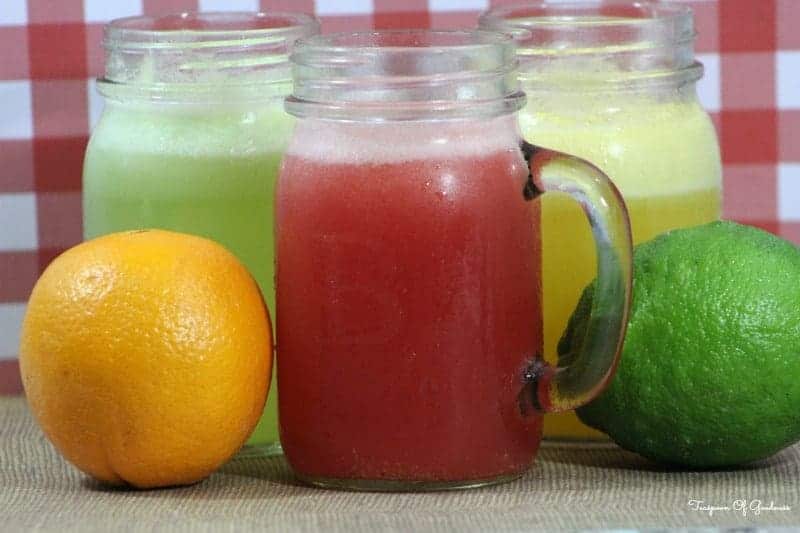 Pin