As the weather turns warmer, my family likes to reach for cool treats and our scope doesn't just include popsicles. Oftentimes, we will reach for this easy-to-make Strawberry Ice recipe. When I say easy, I mean easy, as it's truly as simple as mixing up a box of Jell-O. So easy the kids can do all the work!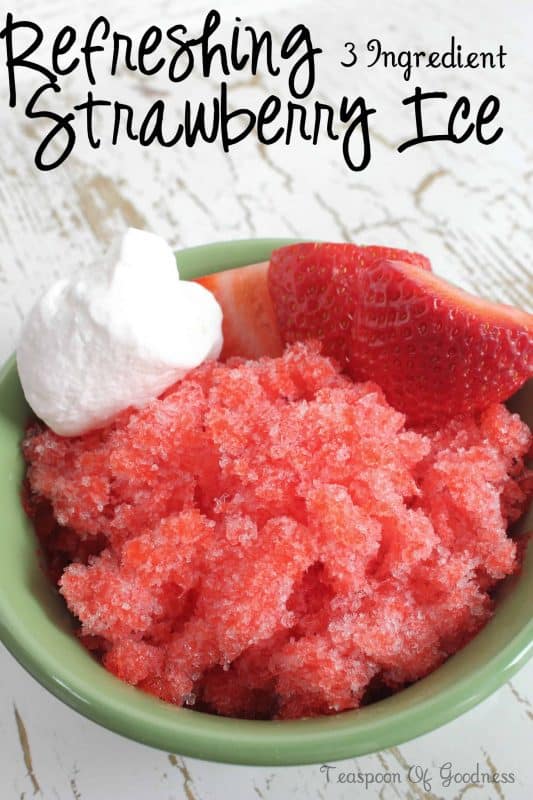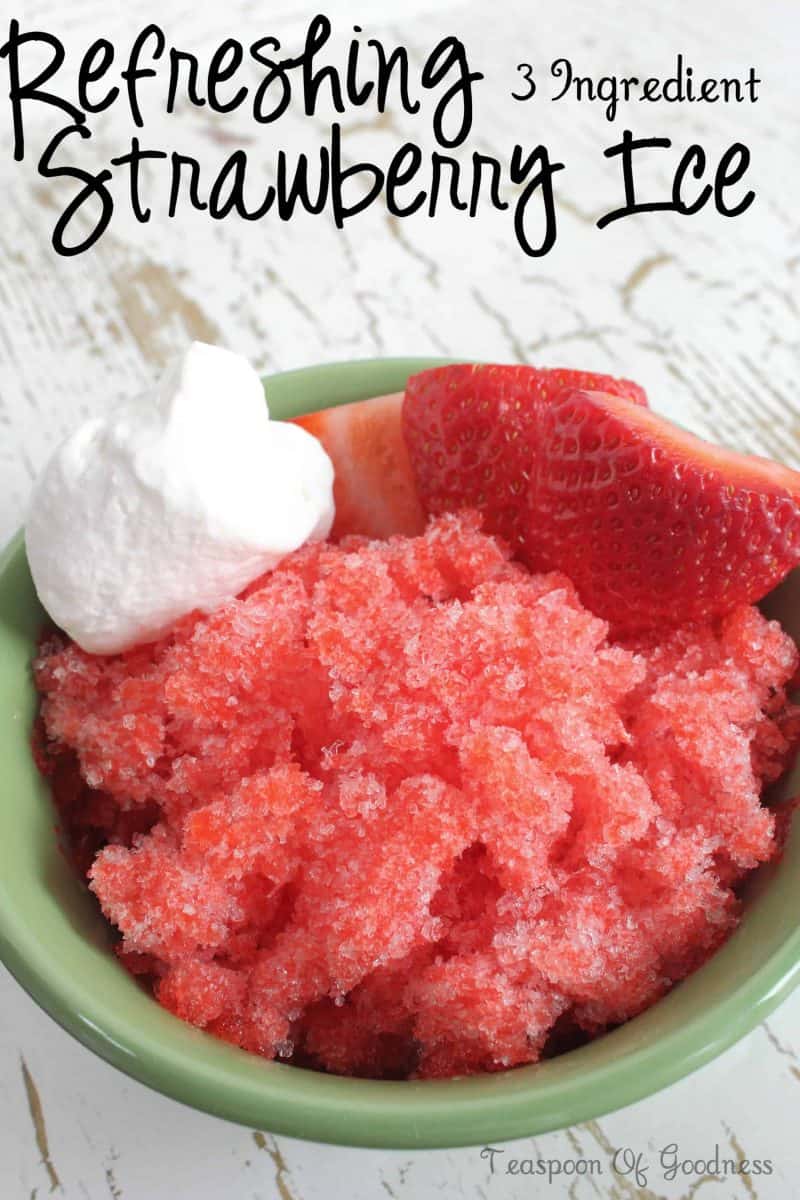 Pin
Let the kids help in the kitchen this summer and keep cool at the same time. The kids will love getting to help and crushing up the ice. With all the flavors of Jell-O on the market today, you can imagine that the possibilities are endless! Instead of ice cream for Corbin's birthday party this July, I'm thinking we will enjoy cake and strawberry ice. If I time the freezing just right, the kids can crush their own ice. Cheap entertainment for the kids!
I have to admit that adults will love this Strawberry Ice Recipe just as much as the kids. Let's just say I've seen my husband enjoying Strawberry Ice in the past, and I don't think that will change anytime soon.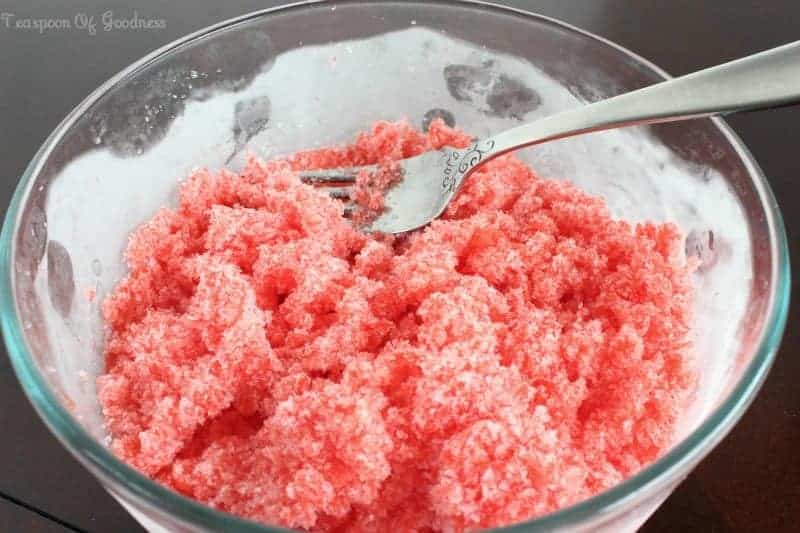 Pin
Strawberry Ice Recipe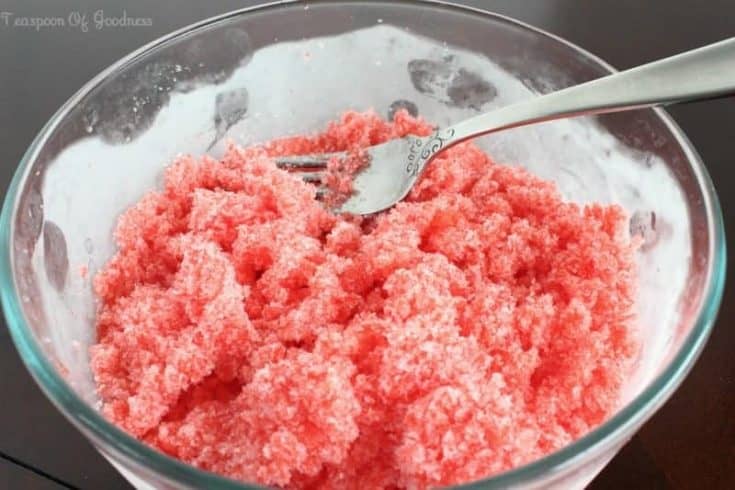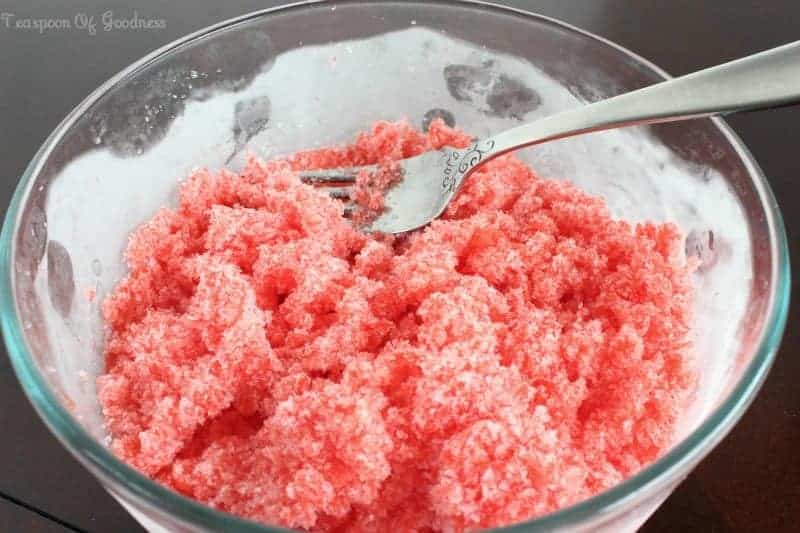 Strawberry Ice Recipe
Prep Time: 5 minutes

Total Time: 5 minutes
Ingredients
1 Pkg. Strawberry Flavored Gelatin
1 Cup Boiling Water
1 Cup Seltzer or Club Soda, cold
1 Cup Sliced Strawberries
Whipped Topping
Instructions
In a medium bowl combine the Gelatin and boiling water, stir until completely dissolved.
Add the Seltzer.
Stir and place the bowl in the freezer until it is firm, 2 ½ - 3 hours.
Remove from the freezer and scrape with a fork to break into tiny crystals.
Spoon into bowls and serve with sliced Strawberries and Whipped topping.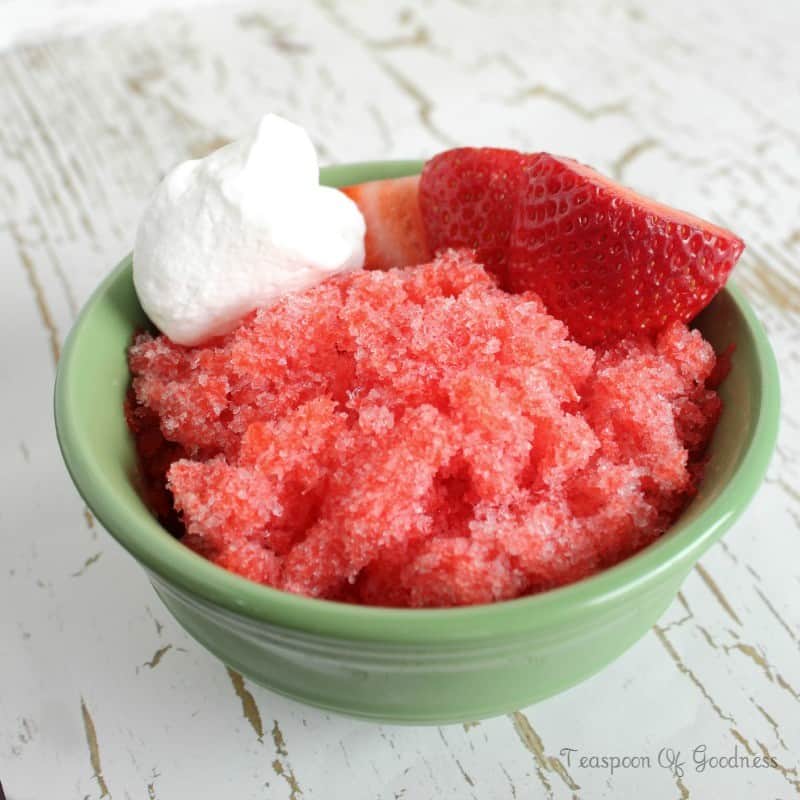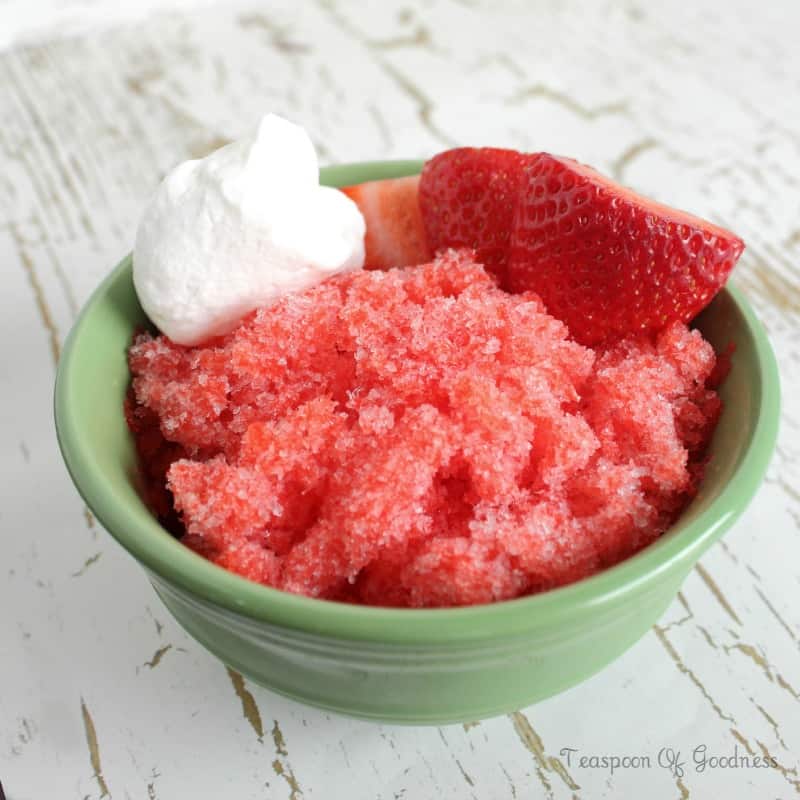 Pin
As I said above, you are not limited to just strawberry ice. What flavor can you see yourself making this summer?
Looking for more fun summer treats?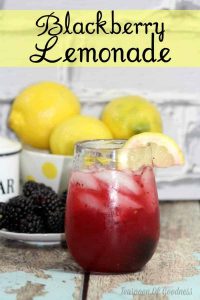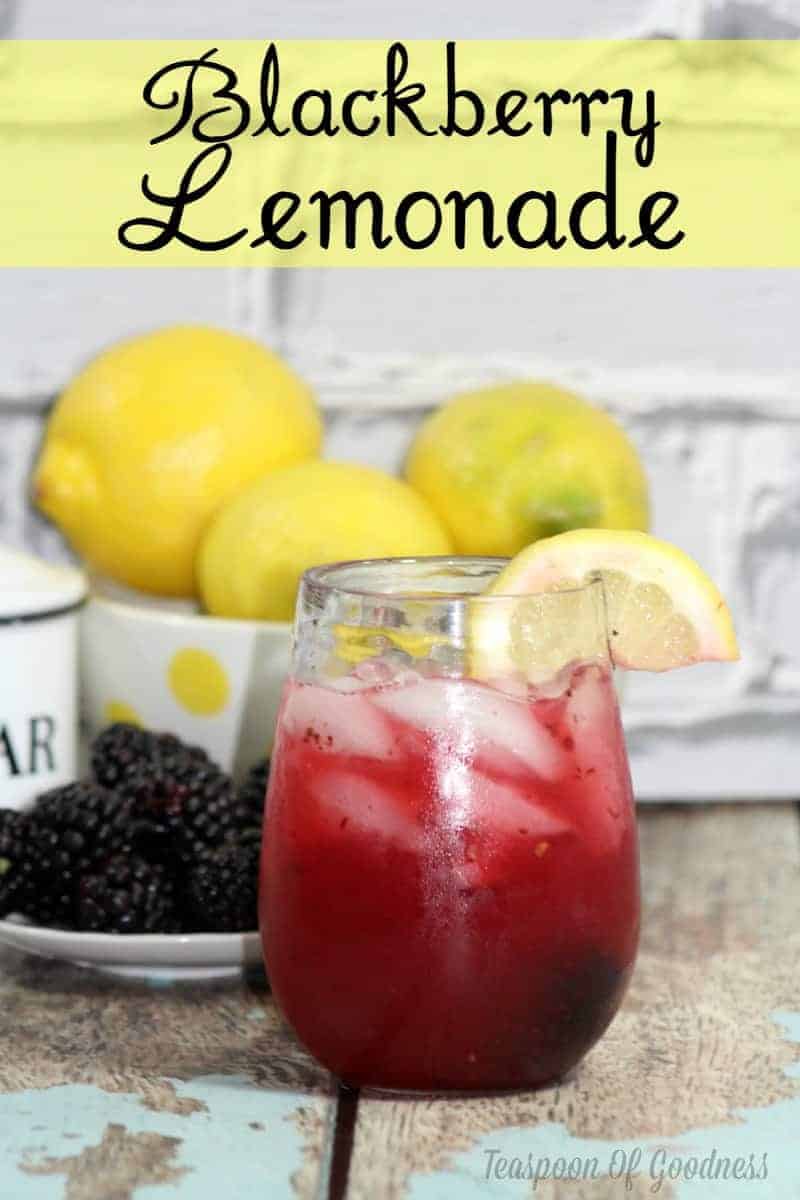 Pin
Lemon Blueberry Cupcakes with Lemon Buttercream Frosting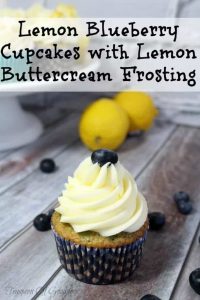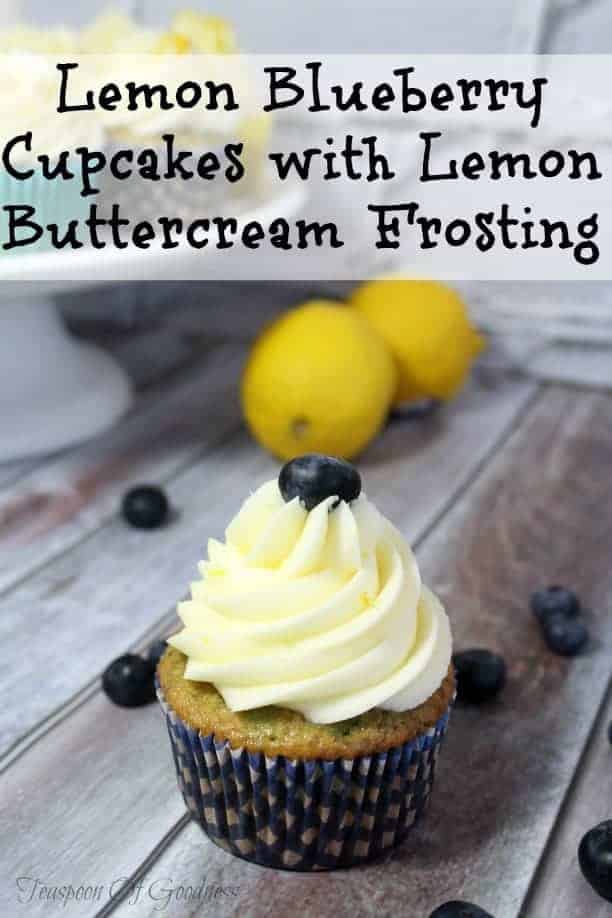 Pin4 Ingredient No Bake Berry Cheesecake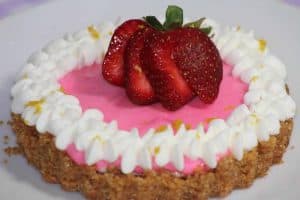 Pin