The 4th of July is right around the corner, and our family has some basic traditions. Our local town doesn't do fireworks, but they are done as a valley-wide thing. This means that the whole family (including the in-laws) load up, and we head into a neighboring town.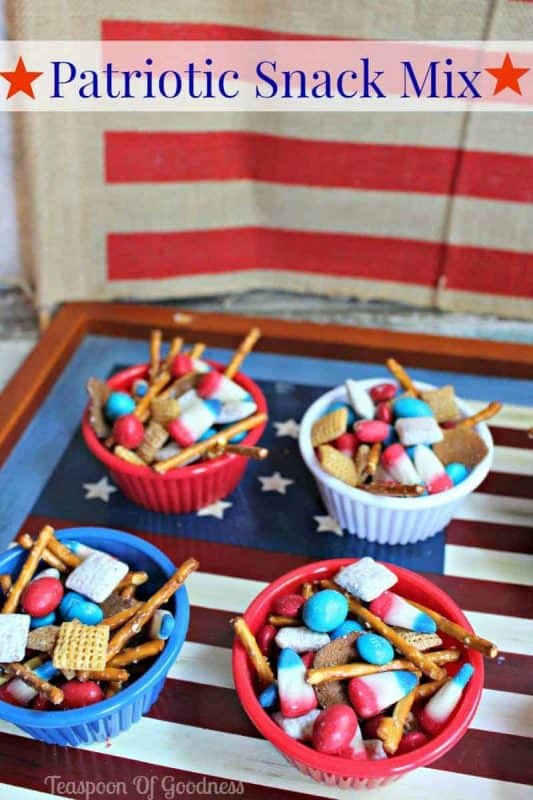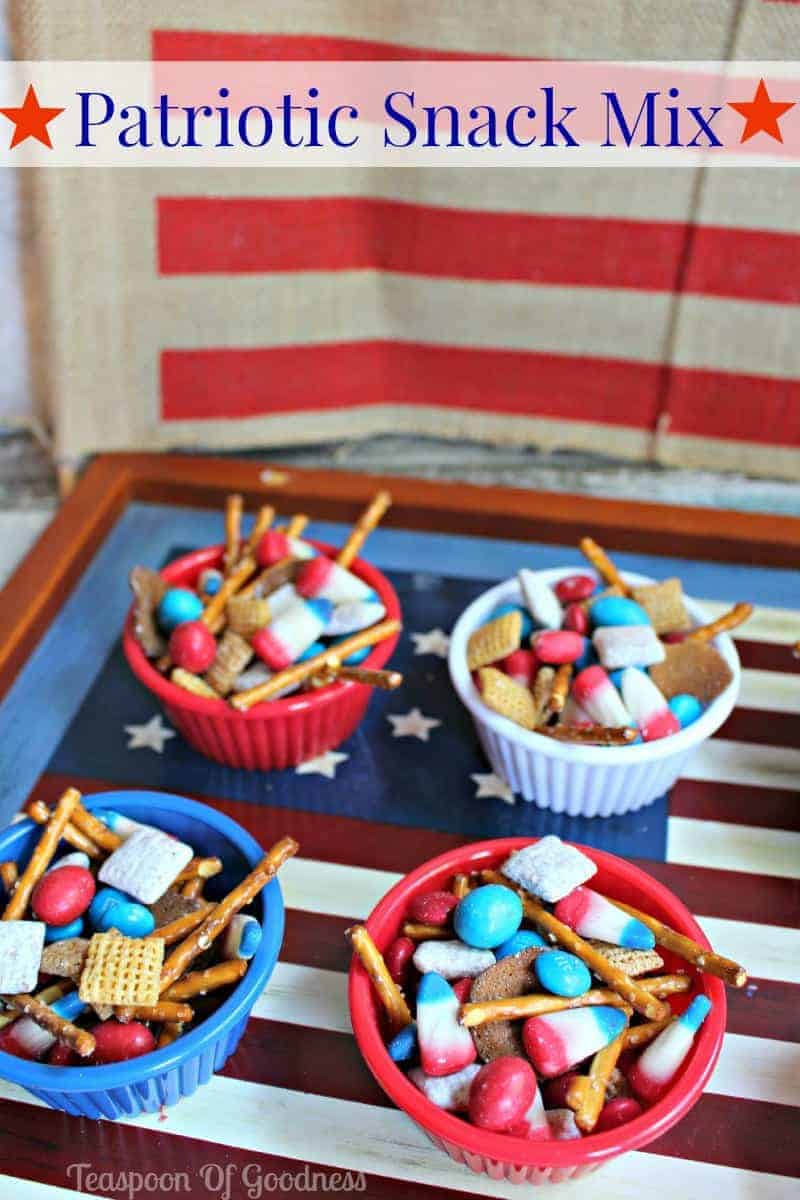 Pin
The fireworks are hosted on the lawn of the rec center building, so there is plenty of room to spread out. We grab our chairs and blankets and find our perfect spot. Of course, you have to show up early for something like this. Good thing there is a playground and plenty of grass for the kids to play in until after dark.
One of the traditions we have is that while we are waiting for the fireworks to start, we have to have some munchies. This year as we prepare for the festivities, I have been trying to come up with some fun new munchies to take, that help highlight the event we are celebrating.
I also have been slowing down as I'm towards the very end of this pregnancy, so I know that it needs to be quick, easy, delicious, and easy clean-up. This patriotic snack mix fits that large criteria list.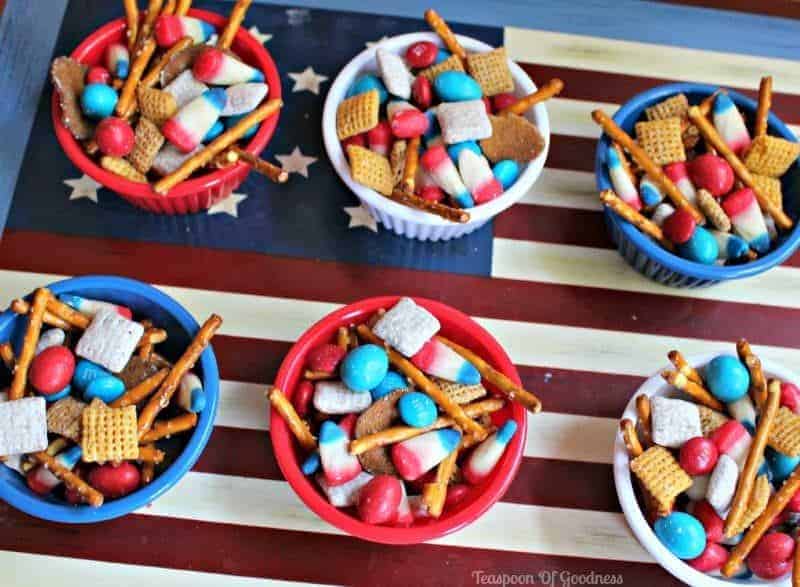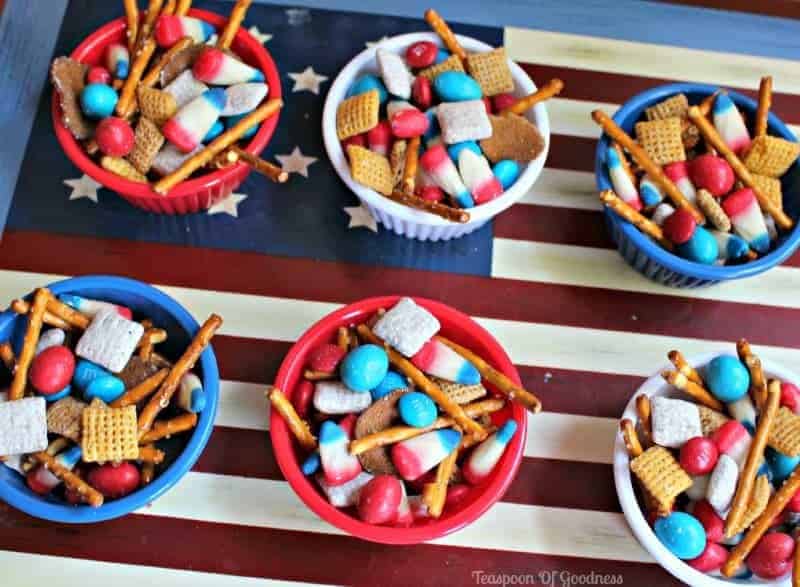 Pin
Easy Peasy Patriotic Snack Mix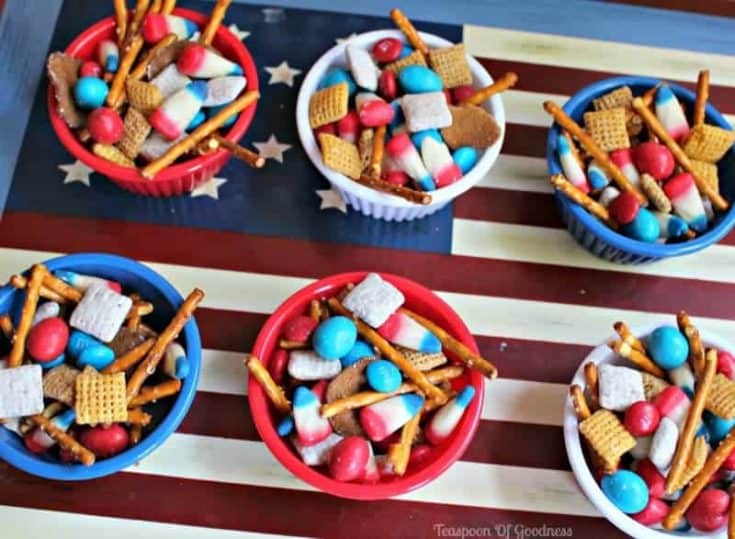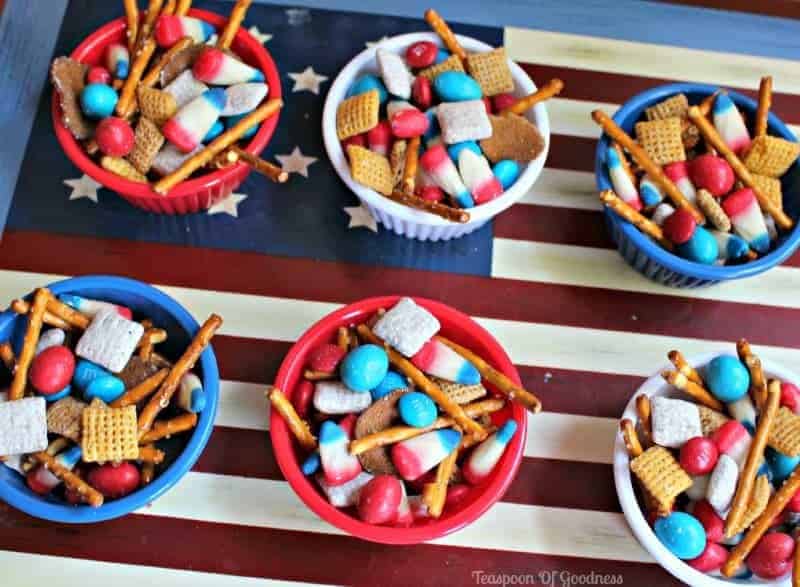 Easy Peasy Patriotic Snack Mix
Looking to celebrate with a patriotic theme? Don't pass up this easy, no full patriotic snack mix!
Ingredients
2/3 cup Rice Chex Cereal
2/3 cup Wheat Chex Cereal
6 oz Chex Mix Muddy Buddies
1/2 cup Bagel Chips
3/4 cup Pretzel Sticks
2/3 cup Red and blue M&M's
1/3 cup Red and blue chocolate-covered almonds
2/3 cup Brach's Red, White and Blue candy corn
1/2 cup Red Wilton baking chips, optional
Instructions
Add all of the ingredients into a large mixing bowl and toss to mix well.
Pour into desired serving bowl and ENJOY!
Optional: Melt 1/2 cup red Wilton baking chips in the microwave and drizzle over the Chex mix

How will you be celebrating the upcoming patriotic holiday? Do you have a favorite patriotic snack recipe that you make?