Recently I snagged a great sale on ground beef at my local store. They had a bunch on clearance and this works wonderfully to my advantage, especially with school starting back up. Why does this work out so well, besides the fact that I snagged hamburger for 50% off? My boys love BBQ meatloaf and have been begging for it recently. BBQ meatloaf not only goes together quickly but is also a family favorite and can be frozen unbaked, which turns into an easy dinner.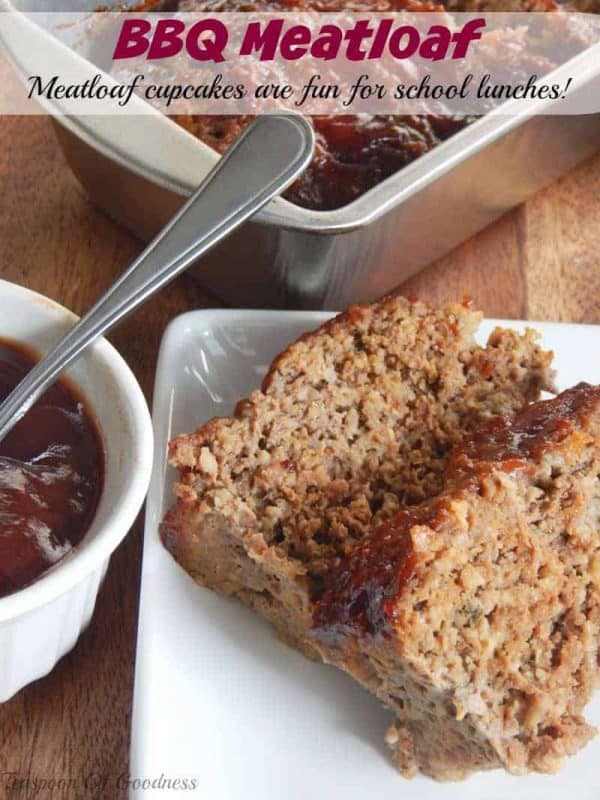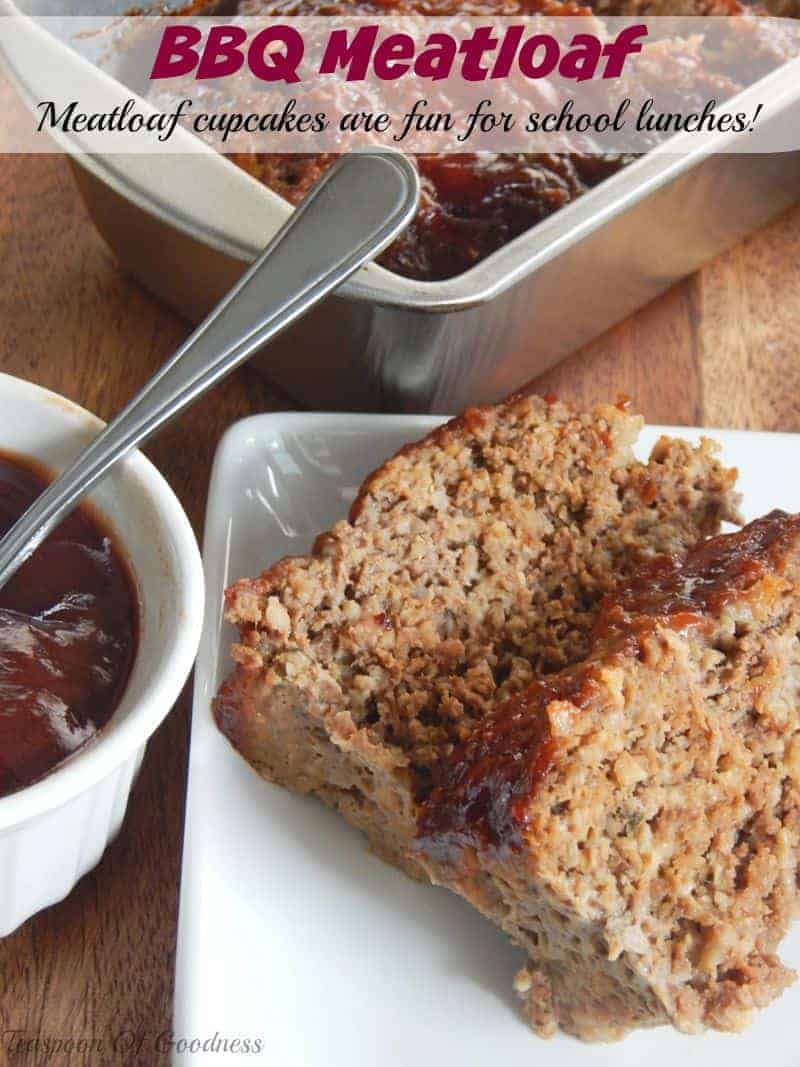 Pin
As I say, I snagged several pounds of the ground beef that was being marked down and made up 3 loaf pans of BBQ meatloaf to go into the freezer, several BBQ meatloaf muffins for school lunch ideas, and the one we ate for dinner.
If you read the sentence above, you might be asking what is a BBQ meatloaf muffin? Well, that is simple. Instead of baking my meatloaf with BBQ sauce in a loaf pan, I bake them in a well-greased muffin pan at 350 degrees for 25 minutes. The kids love having them for dinner, they have built-in portion control, and they work perfectly for school lunches. My kids do have access to a microwave, but have eaten them cold without complaint.
If you opt to make them into muffins, I let them cool completely, flash freeze individually, and once frozen completely, toss them all into a Ziploc bag. The BBQ meatloaf muffins can be packed into lunch boxes the night before and left in the fridge, or packed the morning of, and they are thawed by lunchtime. If packing into lunch boxes the morning of, keep in mind that lunch packing at our house starts at 6 am because they are on the bus by 6:45.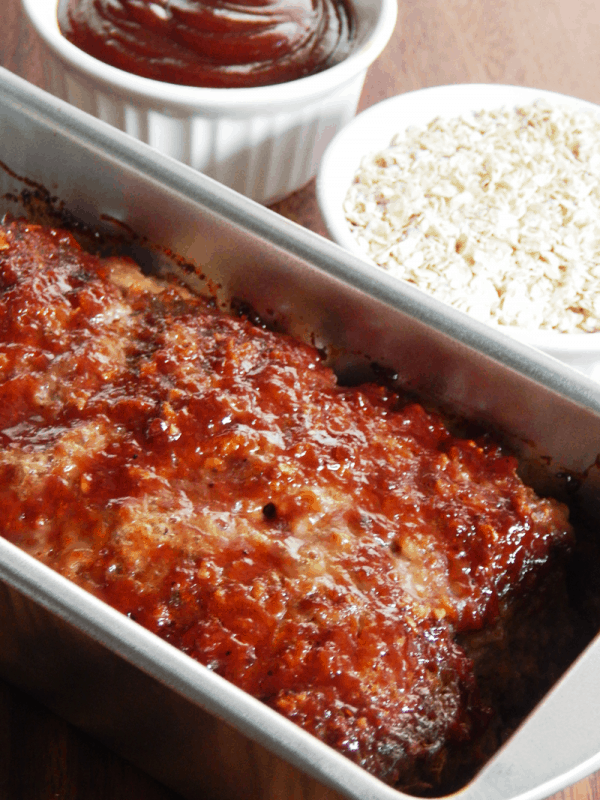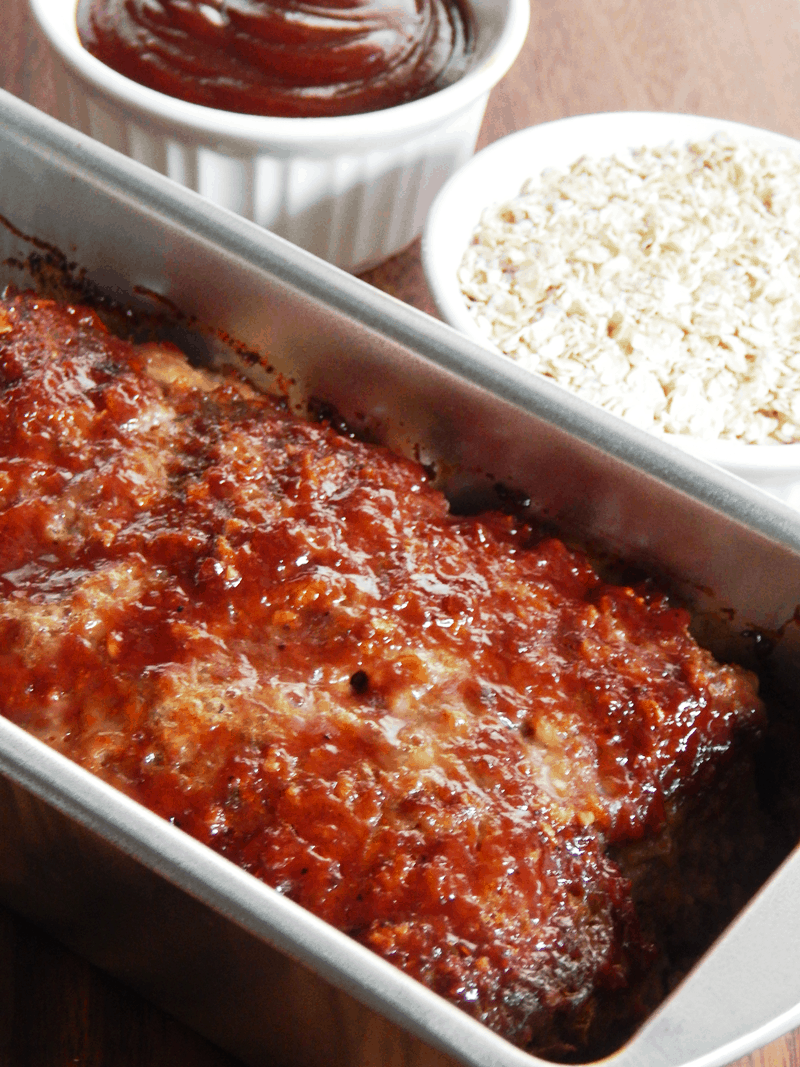 Pin
As I said above, I have 3 pans of meatloaf with BBQ sauce in the freezer ready for an easy weeknight meal. I mixed up 3 batches of the recipe below and pressed my loaves, unbaked, into a pan lined with parchment paper. I froze them overnight and was able to use the parchment paper to pull them out of the pan easily. I then wrapped the frozen BBQ meatloaves in saran wrap and placed them into freezer bags as well.
When it comes time to use these frozen BBQ meatloaves, I will take them out of the freezer, unwrap them, and place them back into the original pan, which I have sprayed with Pam. I do my best to pull them out the night before and leave them in the fridge so that I don't have to adjust my cooking time.
BBQ Meatloaf Recipe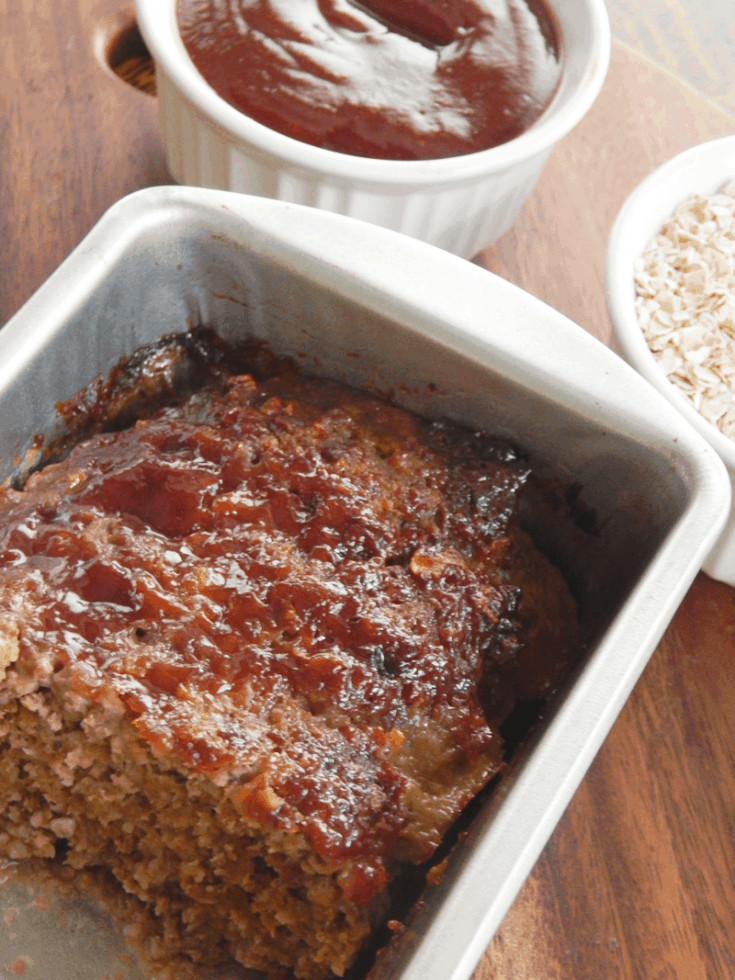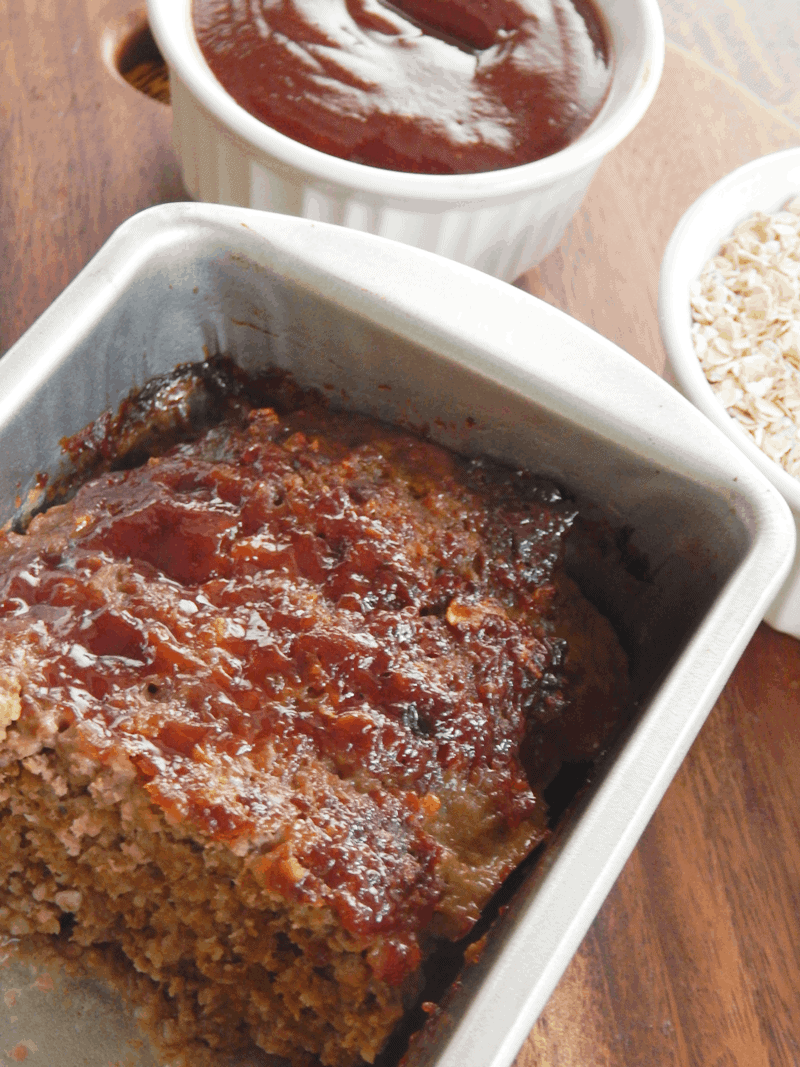 Yield:

5
Meatloaf with BBQ Sauce
Cook Time:
1 hour
20 minutes
Total Time:
1 hour
35 minutes
This bbq meatloaf not only whips up together for dinner with ease but it is freezer friendly and makes for a great school lunch idea.
Ingredients
1 lb ground beef
1 tablespoon dried basil
½ cup bbq sauce, reserve ¼ cup
¼ cup instant oatmeal
½ cup milk
2 eggs
Instructions
Preheat oven to 350.
In a large bowl combine all ingredients remembering to reserve ¼ cup of bbq sauce. This step works best to mix with your hands.
Spray a loaf pan with olive oil and spread in the meat mixture.
Cook for 1 hr and 20 minutes.
Top the cooked meatloaf with ¼ cup sauce remaining sauce in the last 5 minutes of cook time.

What sides do you serve with your favorite easy BBQ meatloaf recipe for dinner? Have you ever tried meatloaf muffins?
You might enjoy these side dishes with this freezer-friendly, easy BBQ meatloaf recipe.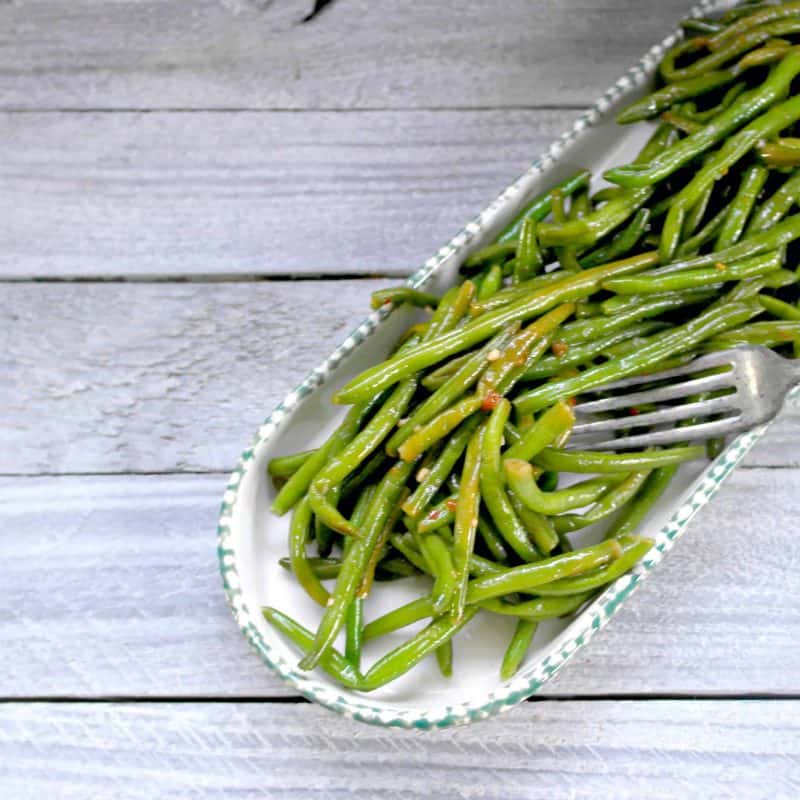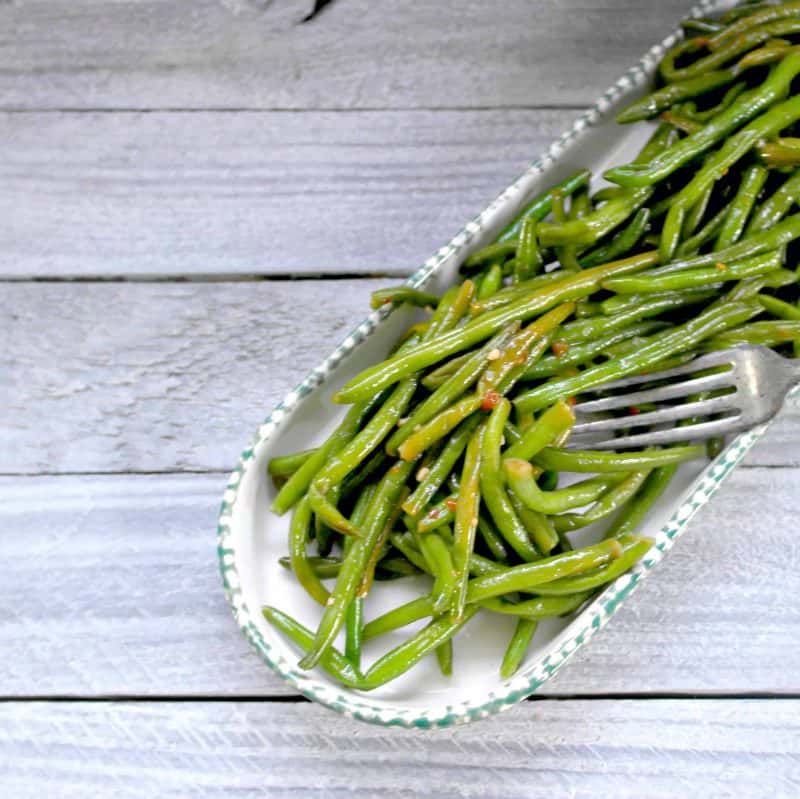 Pin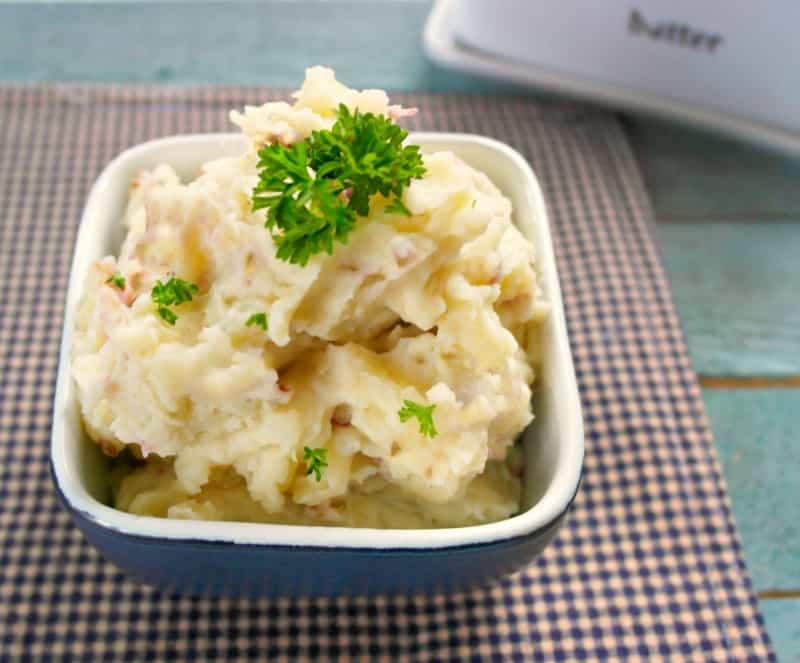 Pin