Telling the kids they get to eat a cupcake for dinner, like these Mashed Potato Cupcakes from Farmer's Wife Rambles, always goes over better than just mashed potatoes. The same goes for these Sloppy Joes in a Pocket. While my husband and boys love sloppy joes telling them they get to eat theirs in a pocket is always met with more enthusiasm than just sloppy joes.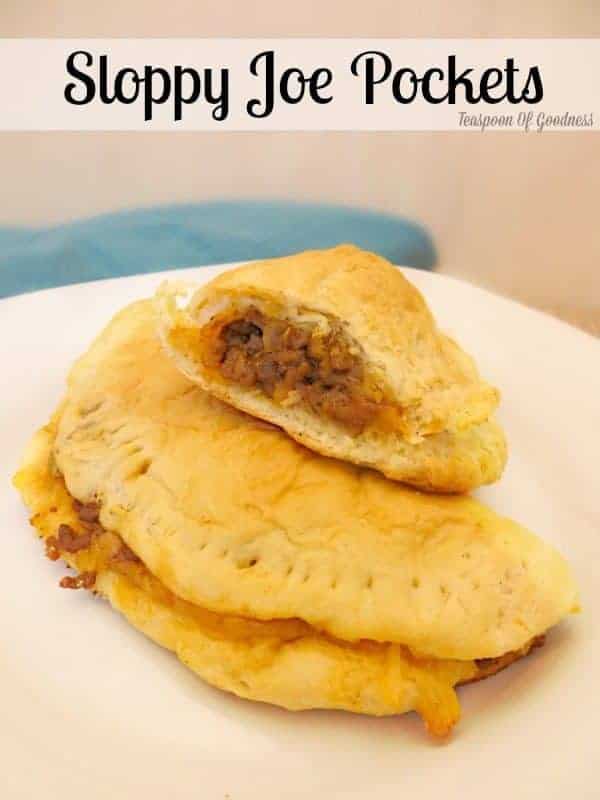 Pin
Not only do the kids enjoy them more because they are in a pocket, but oftentimes mom does as well because the mess is really contained! Talk about taking the sloppy out of sloppy joes! I also like things in a pocket because they are freezer friendly. You can either make these, bake them and freeze them individually for a quick microwave meal on the go, OR freeze them unbaked like I do.
I make a couple batches of extras when I make these and freeze them on a cookie sheet unbaked. When I'm in a rush for a meal I can take out how many I need and pop them onto a cookie sheet and bake. I do allow a little extra time in the oven since I'm baking from frozen and I generally make sure they are in the oven during the preheat stage as well to kind of "thaw" them if you will.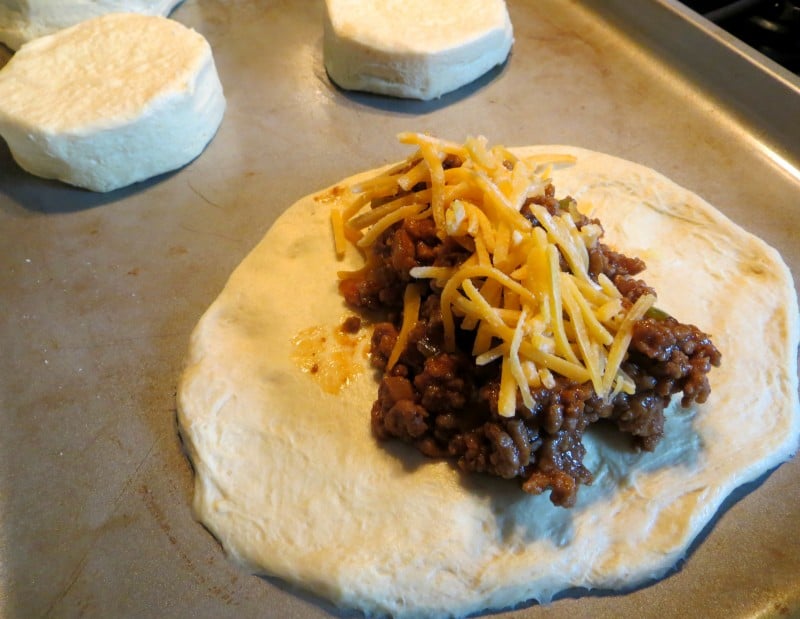 Pin
Sloppy Joes In A Pocket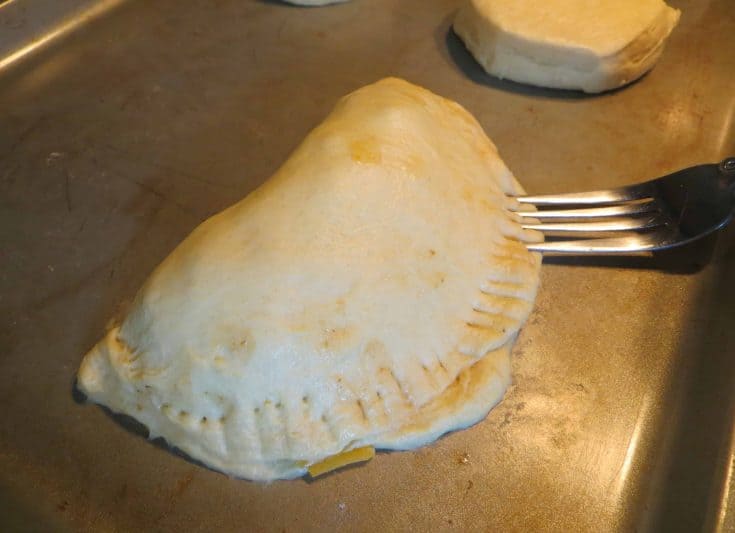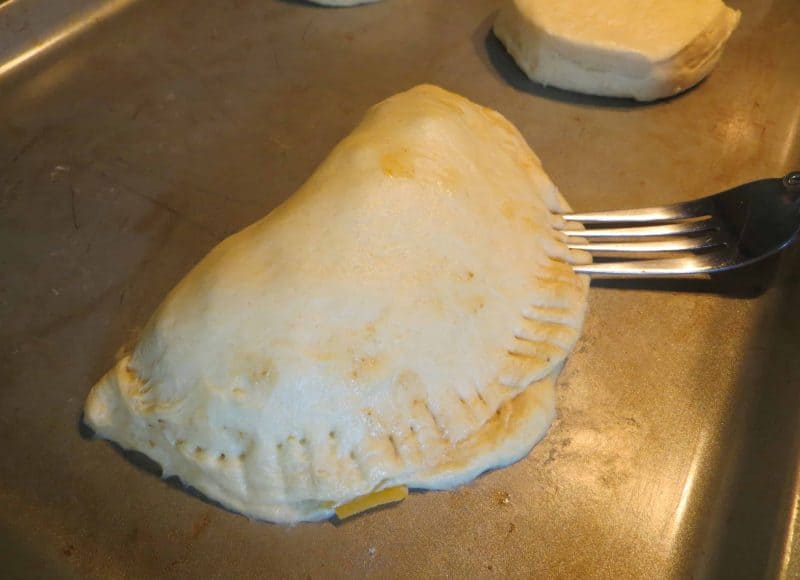 Sloppy Joes In A Pocket
Ingredients
1 pound lean ground beef
1 ⁄4 cup chopped onion
1 ⁄4 cup chopped green bell pepper
1 ⁄2 teaspoon garlic powder
1 teaspoon prepared yellow mustard
3 ⁄4 cup ketchup
3 teaspoons brown sugar
Salt and black pepper to taste
Shredded cheddar cheese
1 can of 8 refrigerated biscuits
Instructions
Heat oven to 375° F.
In a medium skillet over medium heat, brown the ground beef, onion, and green pepper; drain off liquids.
Stir in the garlic powder, mustard, ketchup, and brown sugar; mix thoroughly. Reduce heat, and simmer for 30
minutes. Season with salt and pepper.
Press each biscuit into 6-inch round. Spoon 1/3 cup meat mixture and about 1 tablespoon cheese onto center of each round.
Fold dough in half over filling; use a fork to seal. Place on ungreased cookie sheet.
Bake 9 to 14 minutes or until golden brown.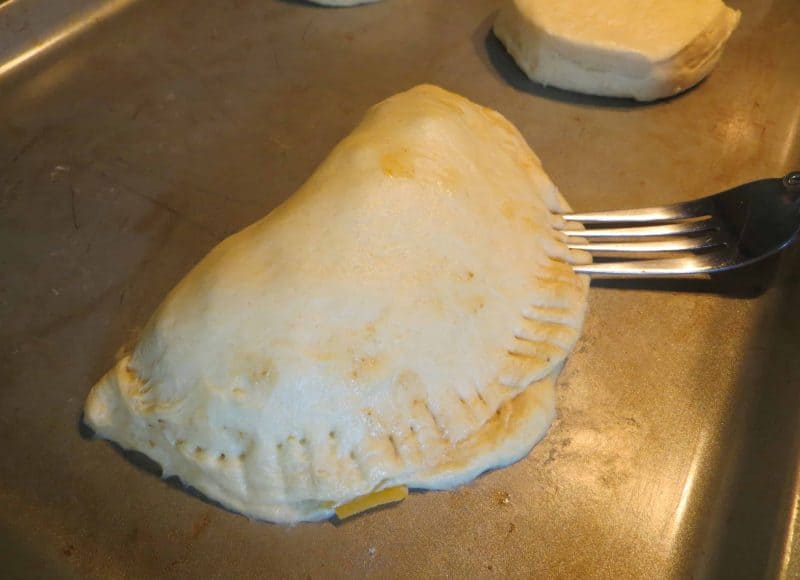 Pin
Are your kids more likely to eat something just because it's in a pocket? Besides sloppy joes what are other things you love to eat in pocket form?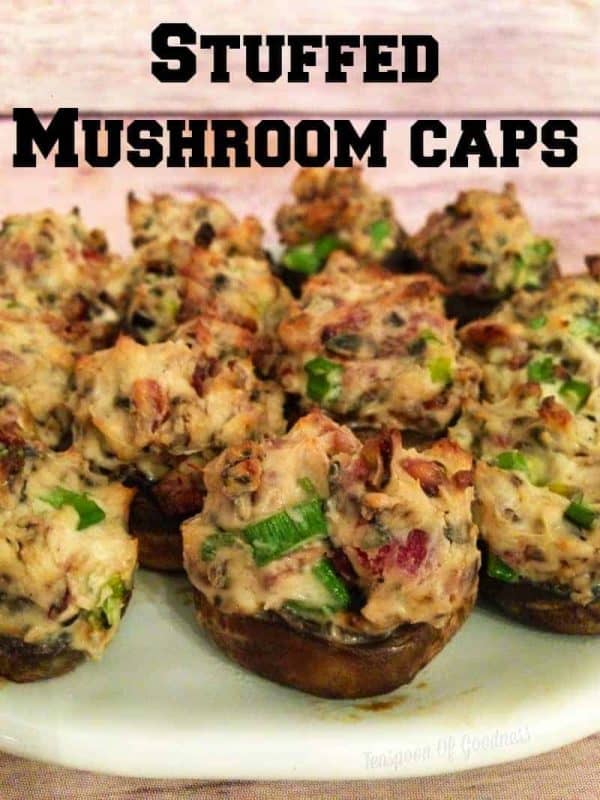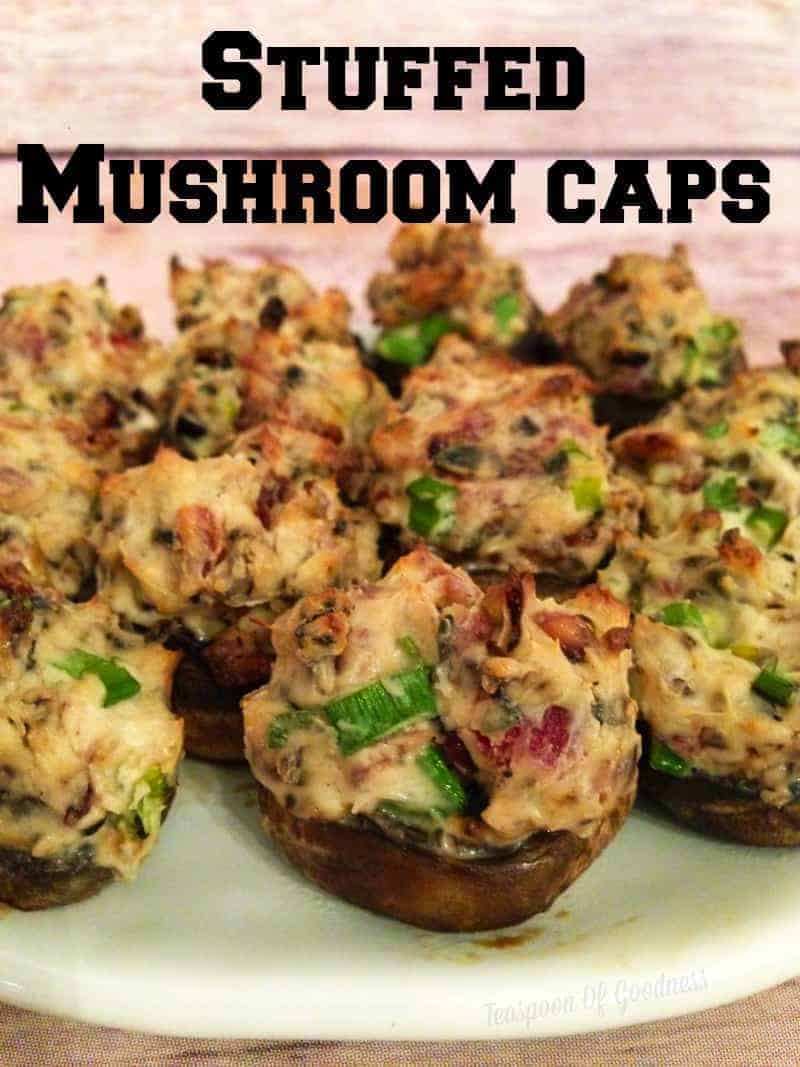 Pin
Oven Roasted Potatoes & Mushrooms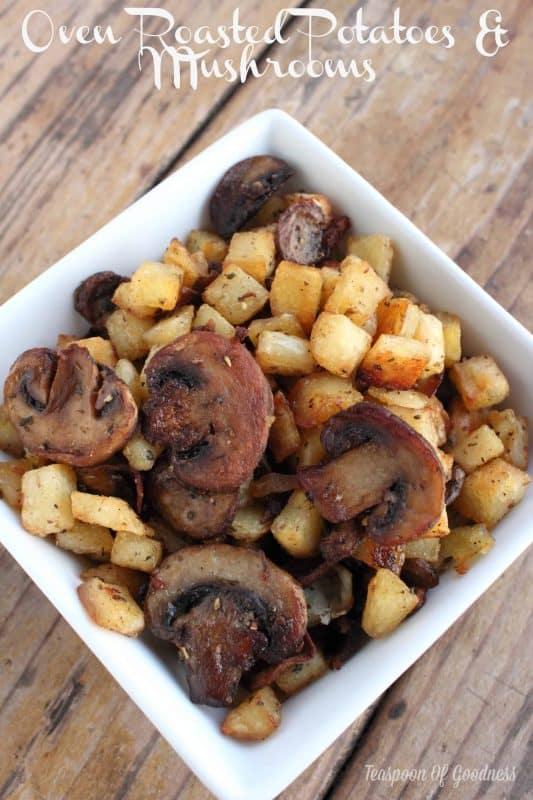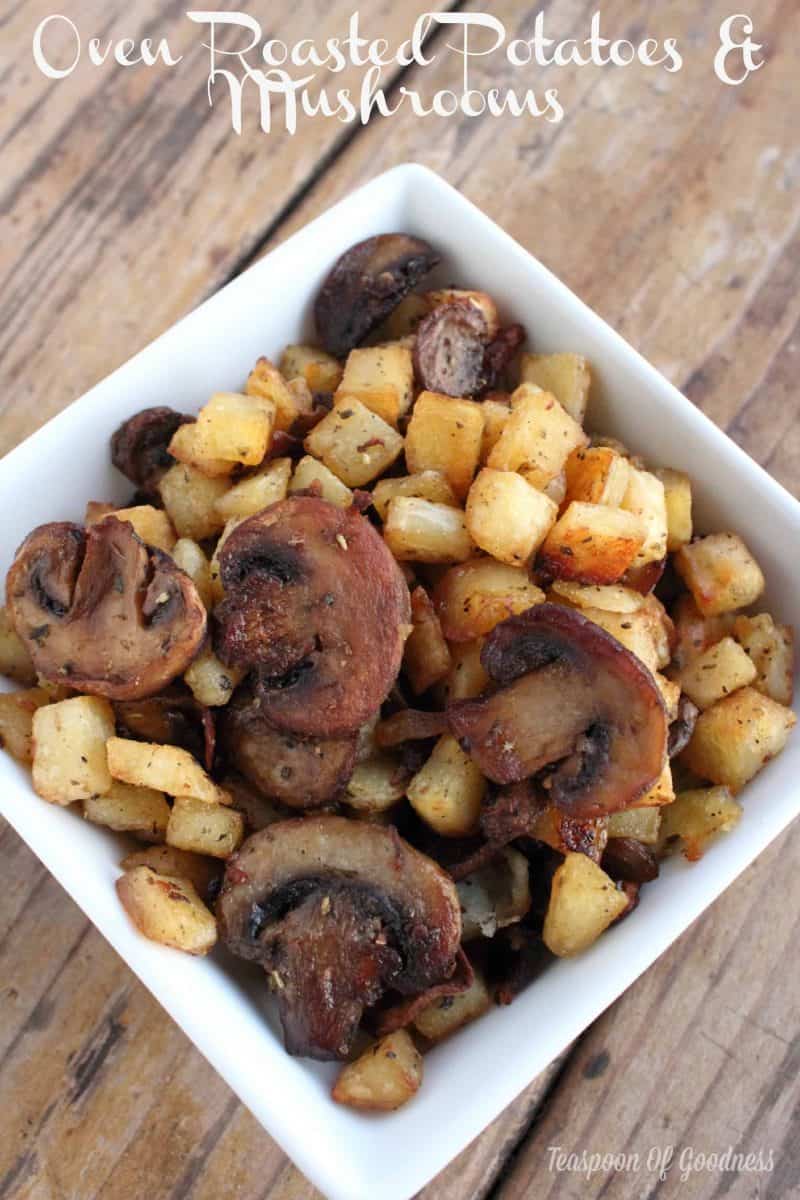 Pin
Wendy's Copy Cat Chili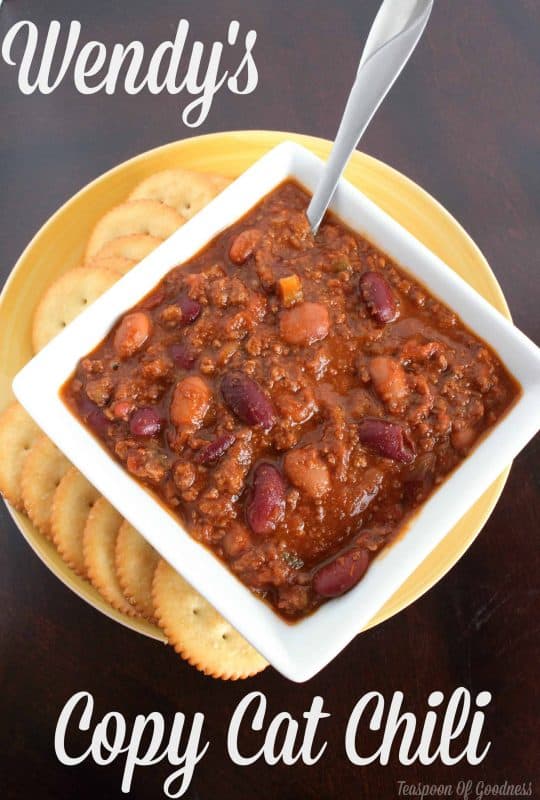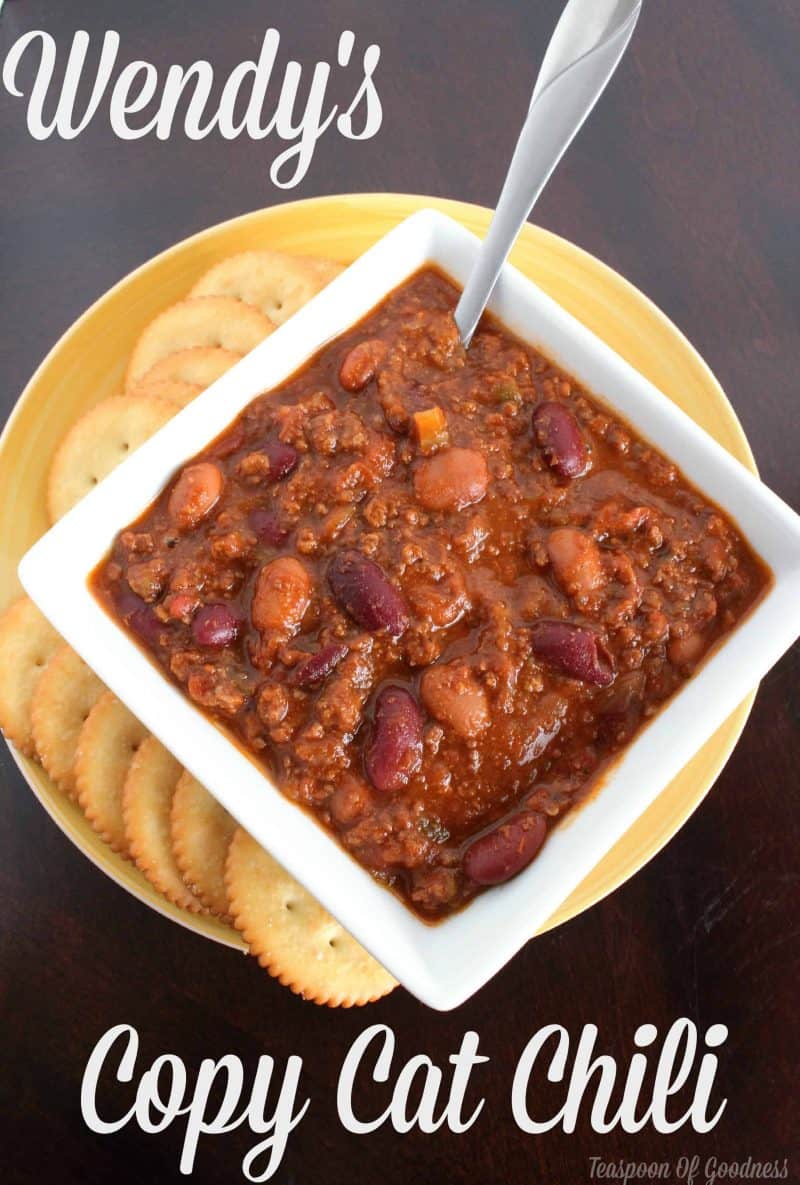 Pin