Are you looking for something incredible to try this year? This Apple Gouda Quesadilla Recipe is truly one recipe worth trying. Most of the ingredients are already something you have in your kitchen. If not, a quick trip to the grocery store will keep you on track. Keep this recipe close, so you can pull it out in a jiffy.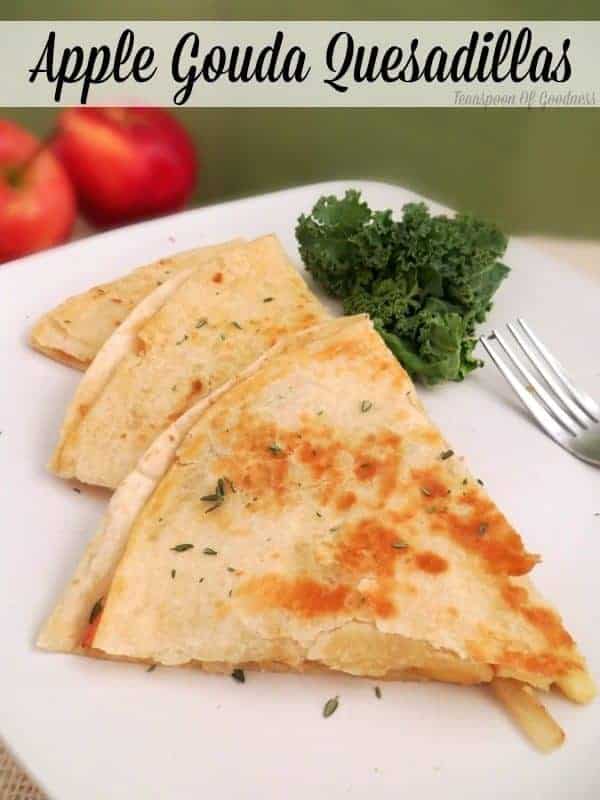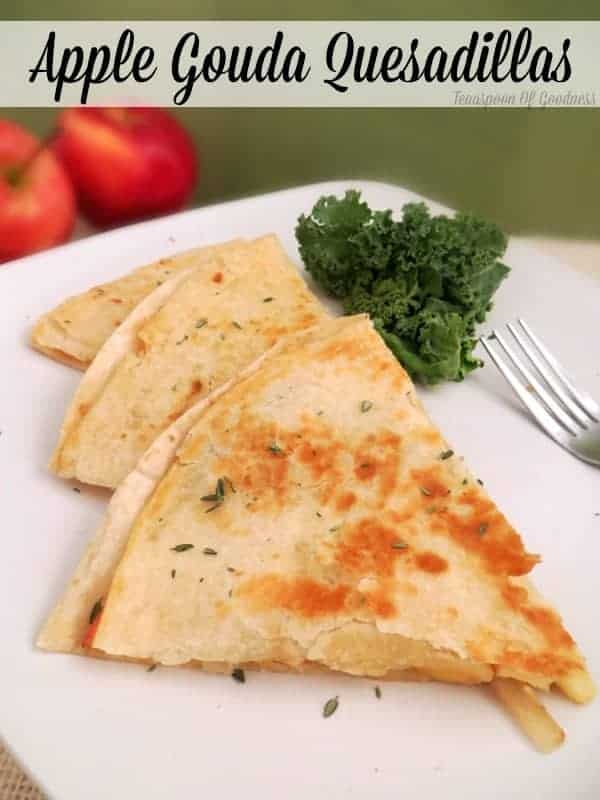 Pin
As you can see from the photos, this is a delicious recipe. The ingredients just melt together and it's pure deliciousness in your mouth. All it takes is one bite you'll be hooked for life. If you have a group of picky eaters at home, you are going to be a winner in their eyes, when they finally lay their taste buds on this delicious and scrumptious meal.
Pin
Apple Gouda Quesadilla Recipe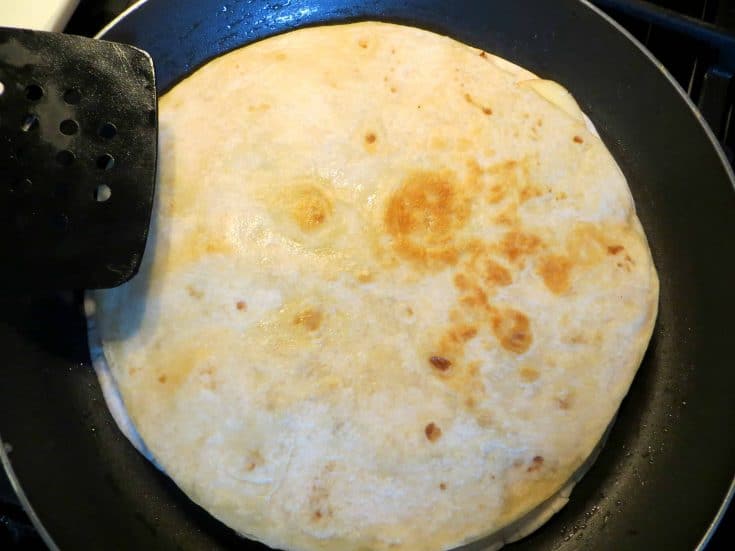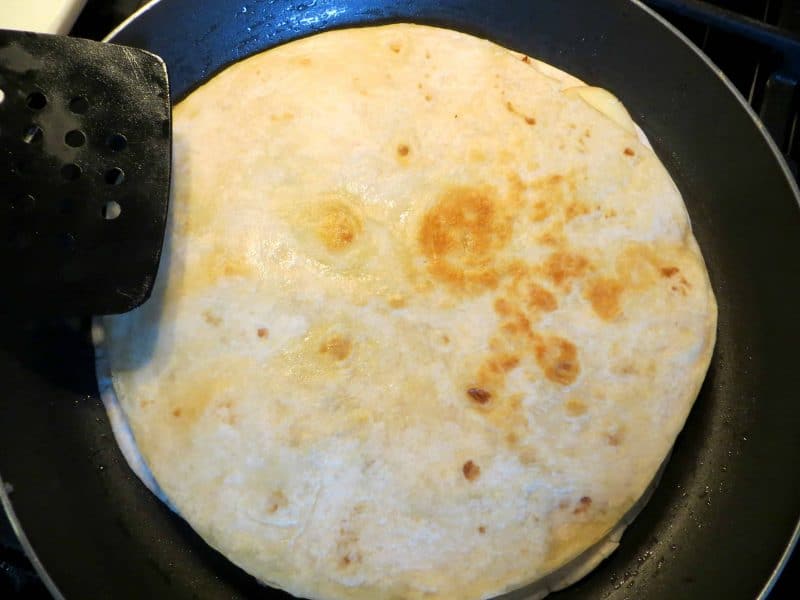 Apple Gouda Quesadilla Recipe
Ingredients
2 apples, cored and sliced thinly
1 ⁄2 cup freshly shredded Gouda cheese
2 sprigs thyme, stems removed
2 to rtillas or wraps
1 ⁄2 medium onion, peeled and sliced thinly and separated
2 tablespoons butter
Instructions
Heat butter in a pan over medium high heat.
When hot, add the onion slices in (the onions should sizzle), and reduce heat to medium to avoid burning.
Allow the onions to caramelize for 15 minutes, stirring once every 5 minutes. If pan starts to dry out, add an additional tablespoon of butter to continue cooking.
On tortillas or wraps, place the apple slices, followed by the thyme and shredded Gouda cheese. Add the caramelized onions and place the second tortilla or wrap on top.
In a pan over medium high heat, or on a mini grill, place the quesadilla. Heat through on one side for 3 minutes, then flip and heat through the other side for an additional 3 minutes.
When both sides are crisp and cheese is melted, slice using a pizza cutter.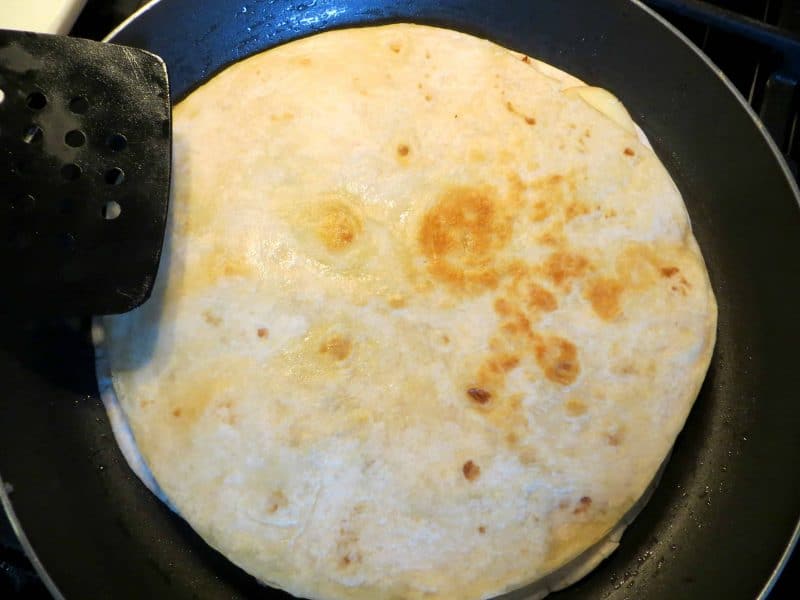 Pin
We love having them for dinner because they are easy to please everyone in the family and go together so quickly!
What are your favorite quesadilla fillings?