I love using fresh raspberries or even raspberry preserves in this great simple Raspberry Bars Recipe! This simple raspberry bars recipe is a great cross between a blondie and a fruit bar that gives you everything you love about raspberry flavor. Since you can easily use raspberry preserves or make your own for this recipe, that means this works year-round!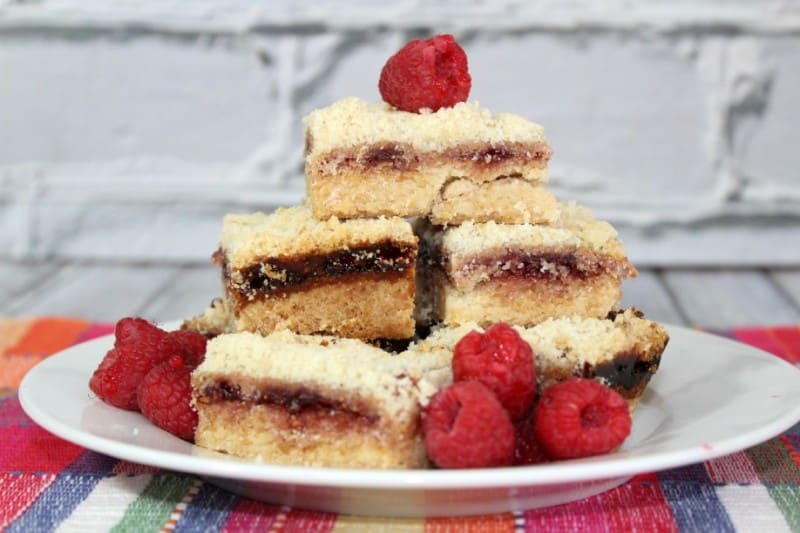 Pin
A simple dough for this raspberry bars recipe comes together in minutes using items you most likely keep stocked in your pantry all the time. While this calls for raspberry preserves, it is easy to use fresh raspberries you have cooked down with just a bit of sugar for 10-15 minutes over medium heat. It really is that easy!
This dough really is one of those recipes that is foolproof, so have fun making this and don't overthink it too much. The combination of sweet and tart in raspberries will make this come together beautifully.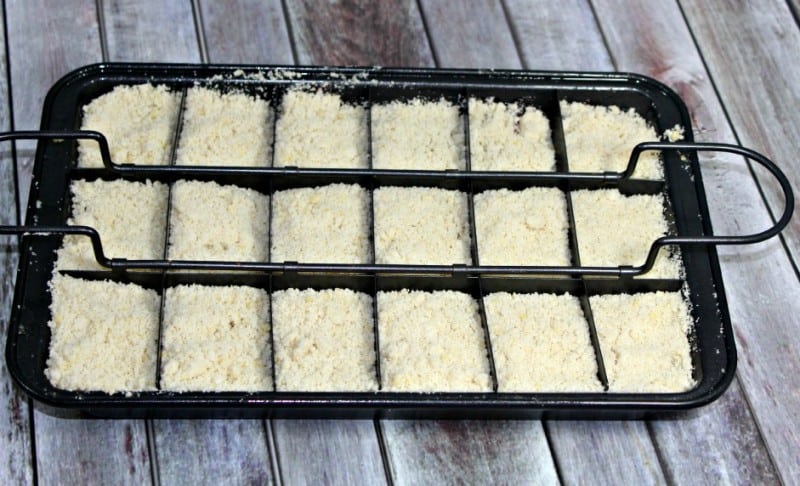 Pin
This raspberry bars recipe is a great idea for a summer bridal shower, baby shower, or just to make and share with your family as a special weekend treat. Kids will even enjoy the tart and sweet combination the raspberries bring to this dessert! Serve up with our favorite homemade Blackberry Lemonade or a glass of sweet tea for a delicious dessert treat everyone will love!
Simple Raspberry Bars Recipe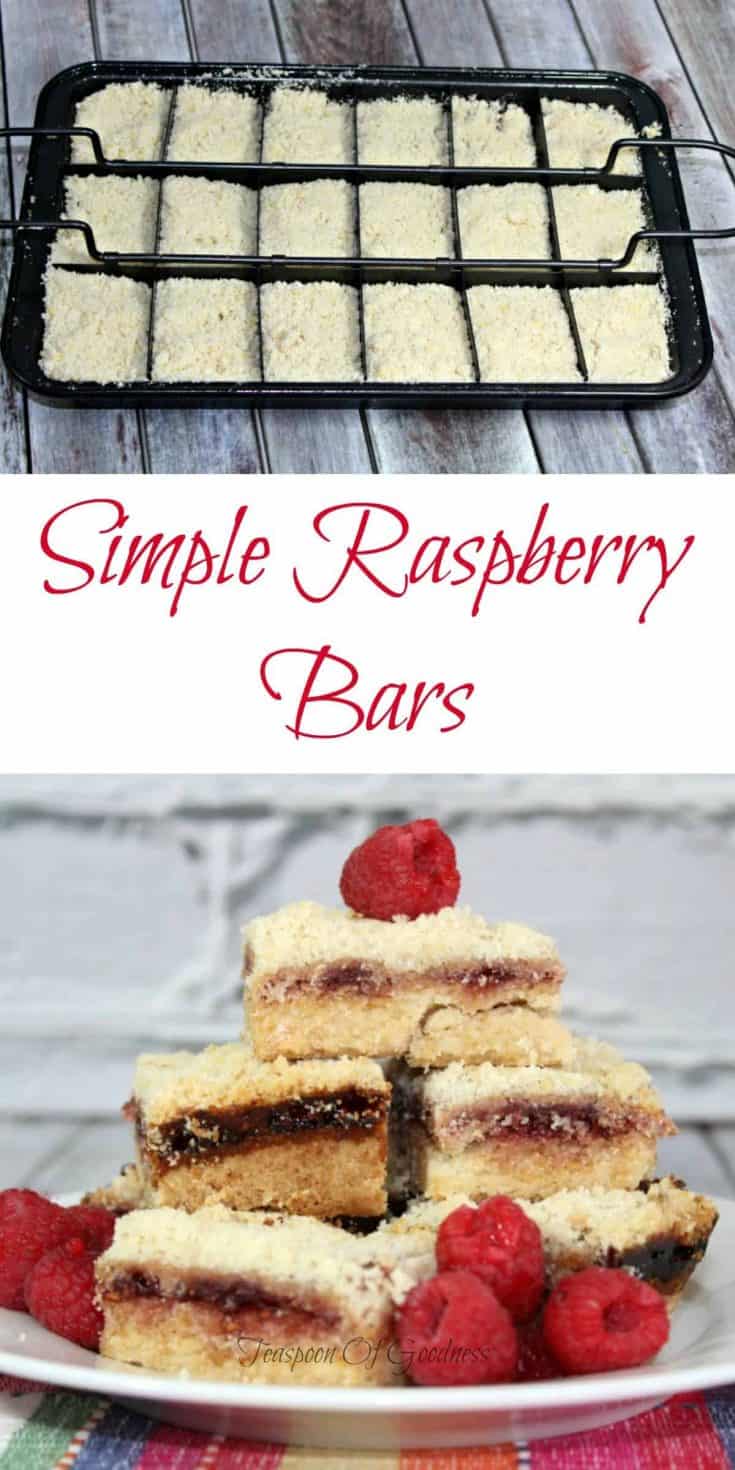 Simple Raspberry Bars Recipe
Ingredients
1 C sugar
1 tsp baking powder
3 C flour
1 C shortening
1 egg
pinch of salt
pinch of cinnamon
1 jar of Raspberry Preserves
Instructions
Preheat oven at 375 degrees
Spray a 9X13 pan with a non-spray cooking spray ( I used a smaller one to get a thicker bar)
Combine the sugar, flour, baking powder, salt, cinnamon.
Mix the dry ingredients together.
Add the shortening and egg.
Hand mix until crumbly.
Divide the dough into half.
Take the first half of dough and pat it into the bottom of the prepared pan.
Spread the preserve mixture onto the top of the first half of dough.
Gently add the other half of the dough as a crumble to the top.
Bake at the 375 degrees.
Bake for 35-45 minutes or until the top is slightly brown.
Visit Teaspoon Of Goodness's profile on Pinterest.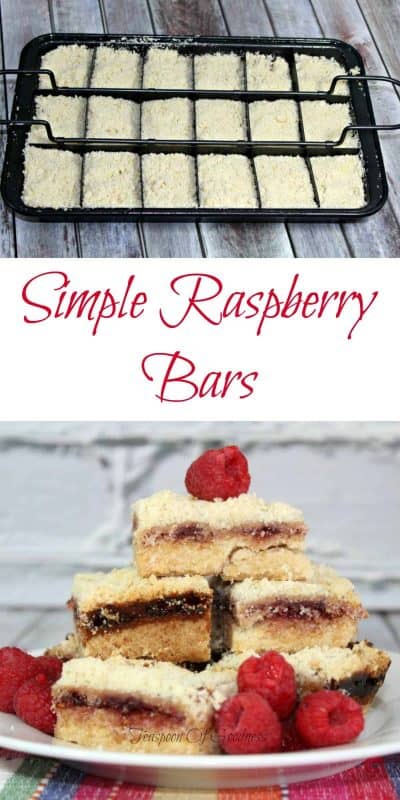 Pin