Homemade Marinara Sauce is a staple in our household. You can always find a container of it either in the fridge or the freezer at my house. Spaghetti is a go-to meal for me when I have not prepared anything or even thought about dinner.
Paired with a batch of my freezer-friendly meatballs, dinner is ready with no complaints. I would say that nobody could tell that I didn't actually plan dinner, but my family is catching on. They might be catching on, but they are not willing to say anything because they truly don't mind.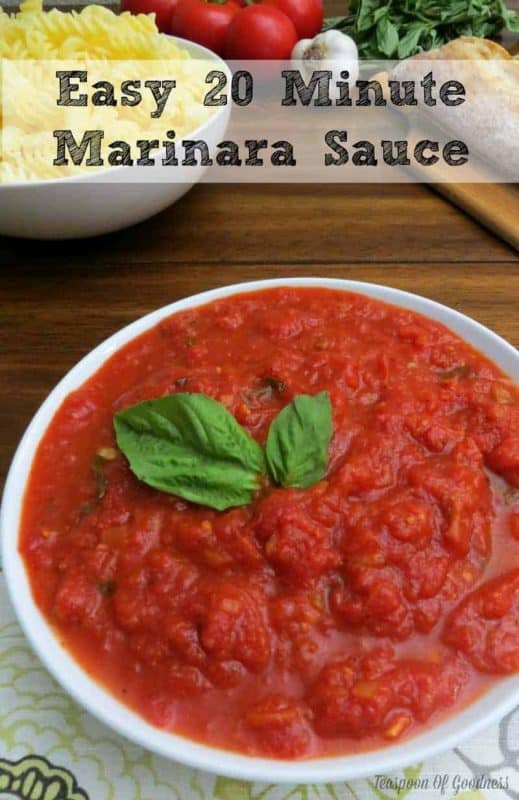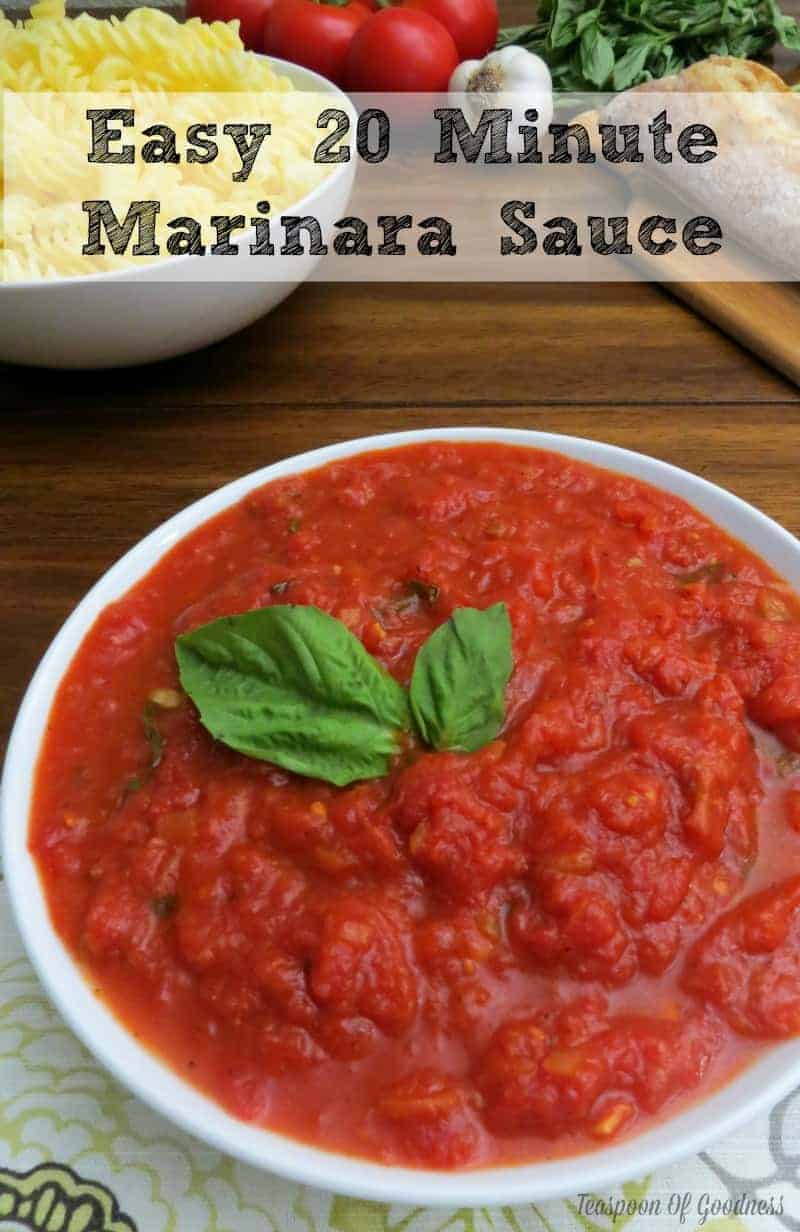 Pin
Homemade Marinara Sauce has so many uses. Some of our favorites are to use it as a spaghetti topping, meatball sandwich topper, pizza sauce, dipping sauce for mozzarella sticks & eggplant fries.
Personally, I love to add basil while making it, but then I also add some basil to the top when I serve it. I searched the Internet for a few more ideas, and they are listed below; however, I must point out the possibilities really are endless!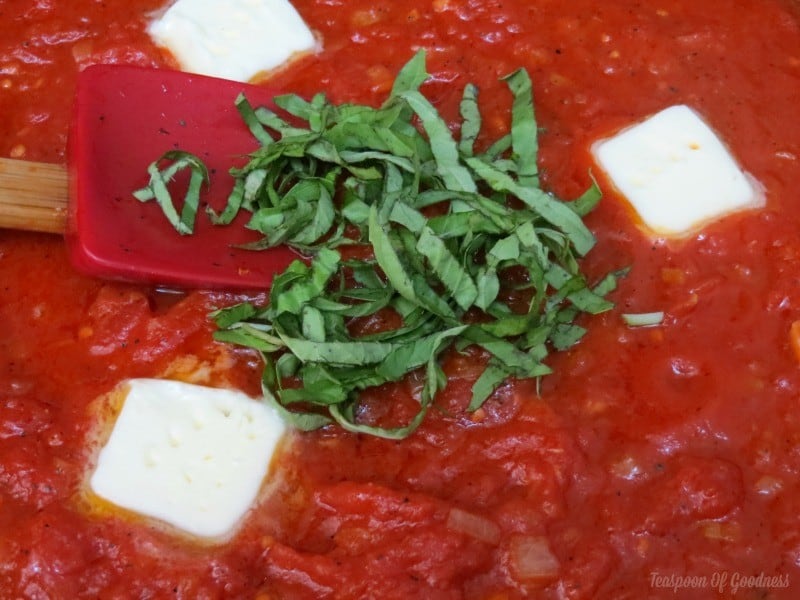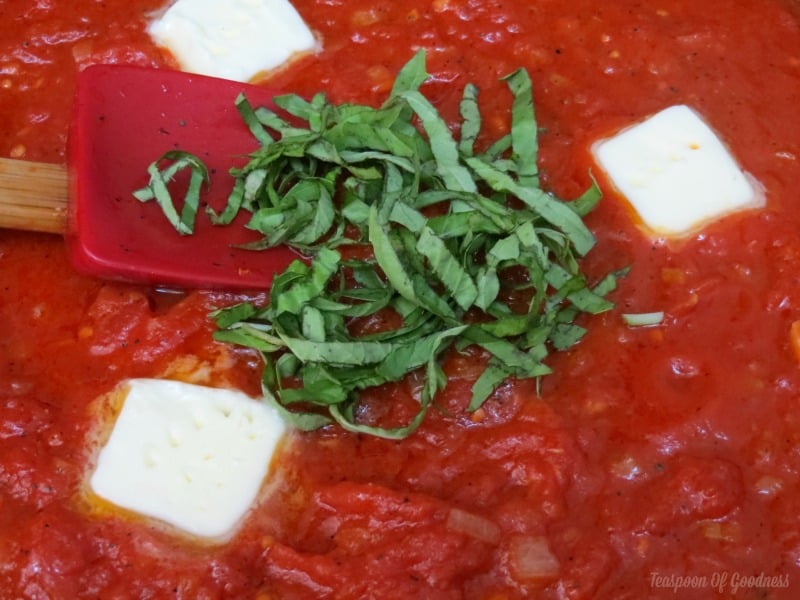 Pin
10 Other Homemade Marinara Sauce Uses
1. Spanish Rice
2. Potato Casserole Mix
3. Baked Brie Slice
4. Mussels Marinara Saute
5. Zesty Chip Dip
6. Quick Ratatouille Saute
7. Cocktail Sauce Mix
8. Minestrone Soup
9. Tomato Butter Blend
10. Olive Tapenade
Head over to Food Network for the above 10 easy recipes and 40 others! All easy to make with short directions.
Homemade Marinara Sauce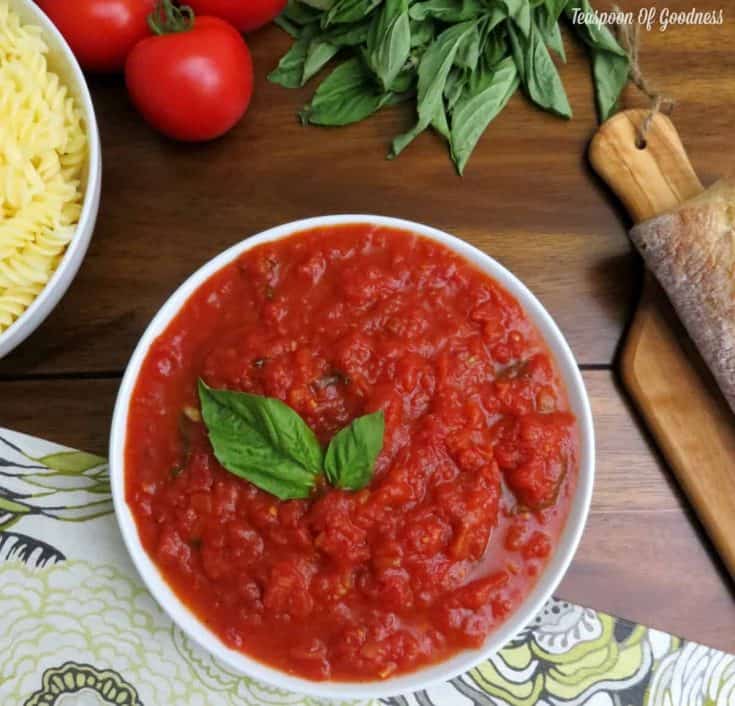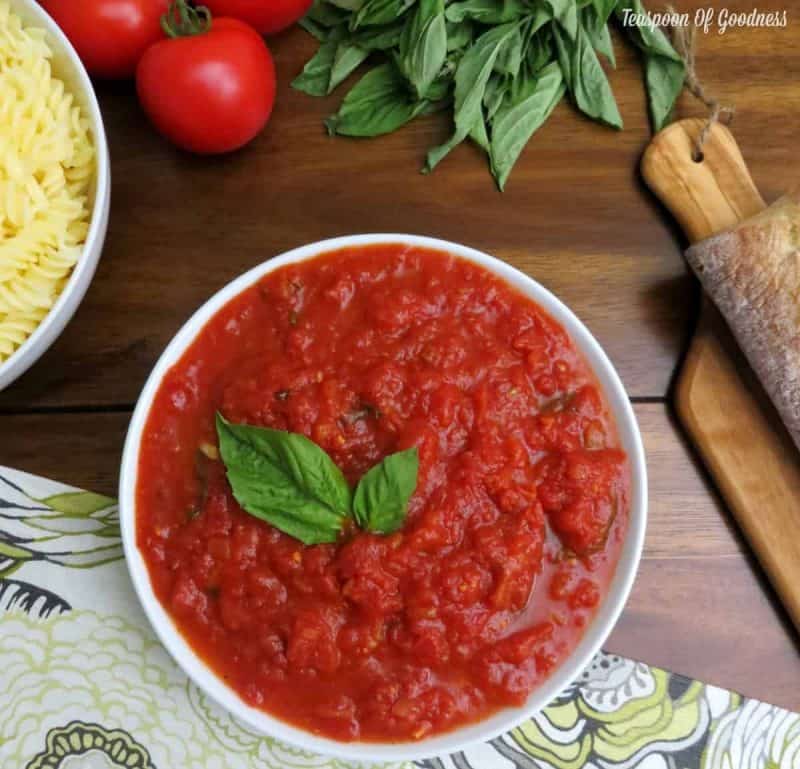 Homemade Marinara Sauce
Prep Time: 5 minutes

Cook Time: 20 minutes

Total Time: 25 minutes
Ingredients
1 28- ounce can whole tomatoes, preferably organic, San Marzano tomatoes
3 tablespoons extra-virgin olive oil
2 cloves garlic, finely chopped
1/3 cup finely chopped onion
2 tablespoons butter
1/4 teaspoon salt
1/2 teaspoon black pepper
4-5 fresh basil leaves, thinly sliced
Instructions
Sauté the onion and garlic in the olive oil over medium heat until for 4-5 minutes. Don't let the garlic get too brown or it will be bitter.
Add the tomatoes and break them up with your fingers. You can leave them as chunky as you like, or even chop them up if you prefer a smoother sauce.
Add the salt, pepper, and butter and gently simmer for 15 minutes.
Taste and adjust seasonings. If the sauce is too acidic, add a pinch of sugar to balance it out.
Remove the pan from the heat and stir in the basil
Serve immediately or chill overnight in the refrigerator. Tomato sauces always taste better the next day!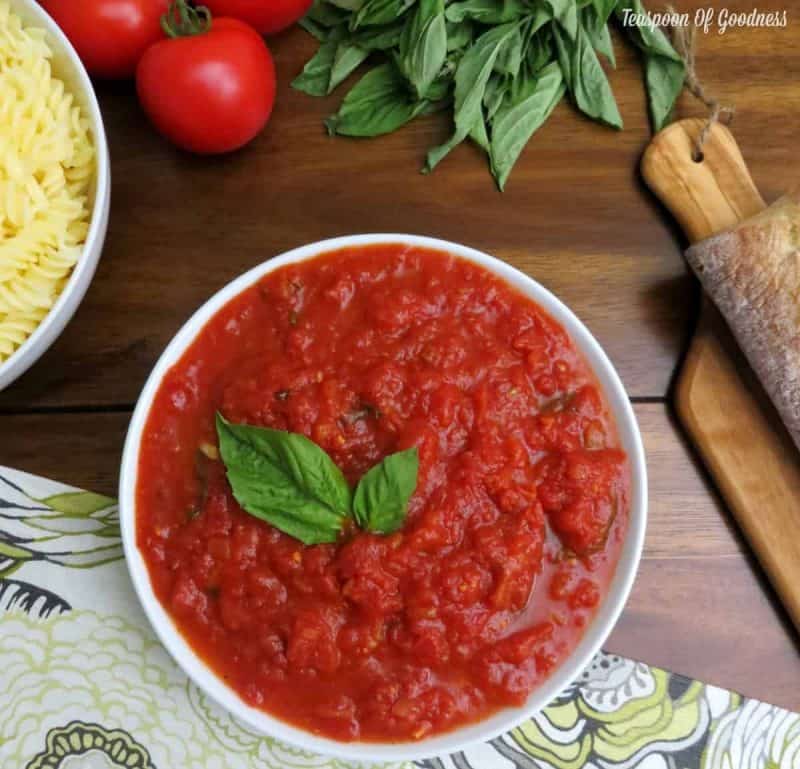 Pin
How do you use marinara sauce? Do you stick with the more traditional spaghetti for marinara sauce or have an unusual game-changing recipe?