Welcome back to everyone who has been enjoying their Spring Break, and enjoy for those who are just starting. On Saturday, we came back to give the kids a day of rest before they head back to school, and I must admit that this mama was happy about that! This is my 4th time in Las Vegas, and I swear that town hates me!
The first couple of experiences were good while I was there, but things went wrong the minute I left the town. The last time and this time, I have gotten pretty sick while there. I'm nursing 2 pink eyes, an ear infection, a sore throat, and a nose that won't let me catch a breath (all self-diagnosed). With my throat as sore as it is, I've been looking for soft foods to help me nurse back to my good old healthy self, and of course, Homemade Banana Cream Pie is just the thing!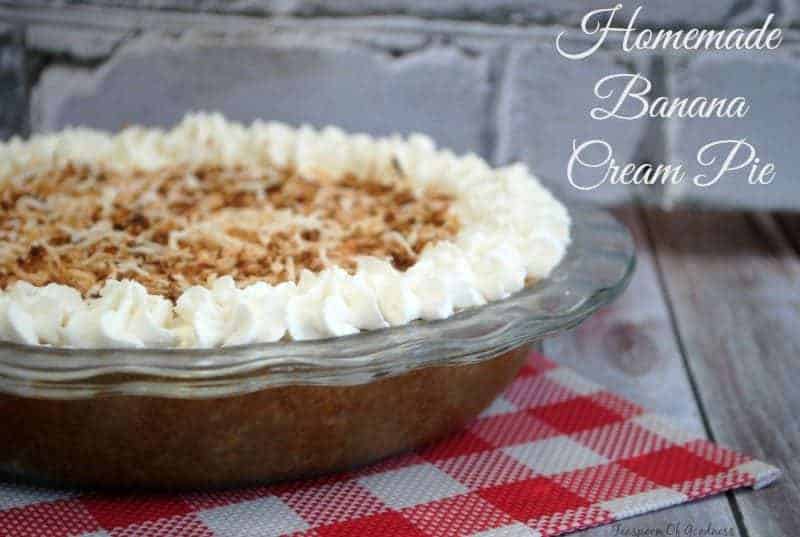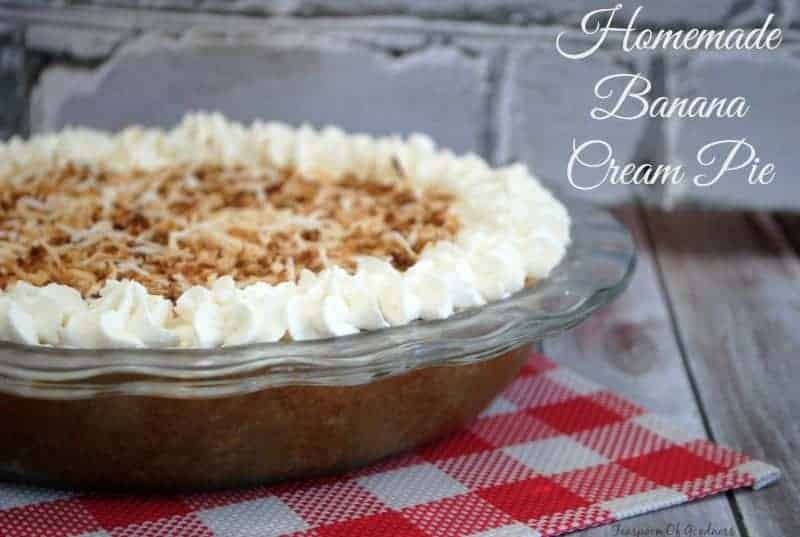 Pin
Of course, homemade banana cream pie isn't just for when you are nursing a sore throat, but it makes for a splendid easy, and decorative dessert. It works great for BBQs, potlucks, Easter dinner, and of course, the Sunday family supper. Homemade banana cream pie has so many uses, and of course, the best part is it's a delicious classic! I know that the directions below look complicated and a long list, but I assure you it's a super simple recipe and great to get the kids in the kitchen with you.
The kids can enjoy cutting up the bananas with a butter knife (depending on age), and pressing the crust into the pan is a perfect job for them while mommy is getting the other ingredients combined. It's really the perfect recipe to get the whole family involved.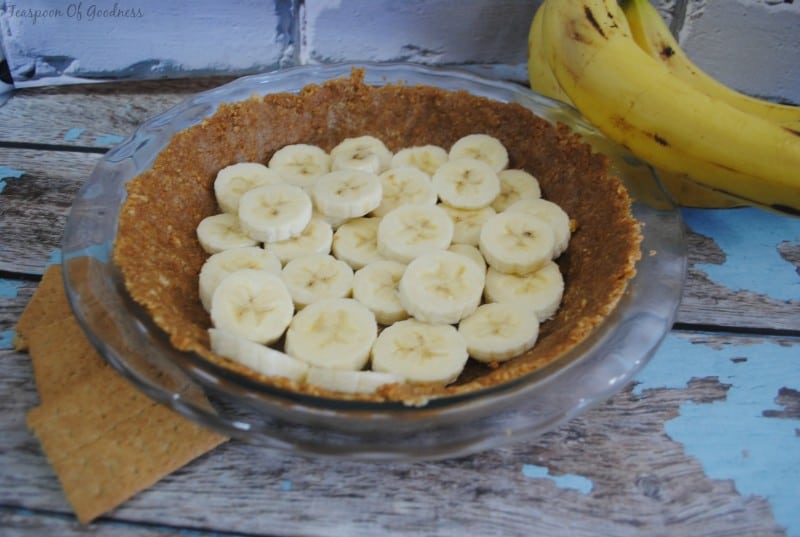 Pin
Homemade Banana Cream Pie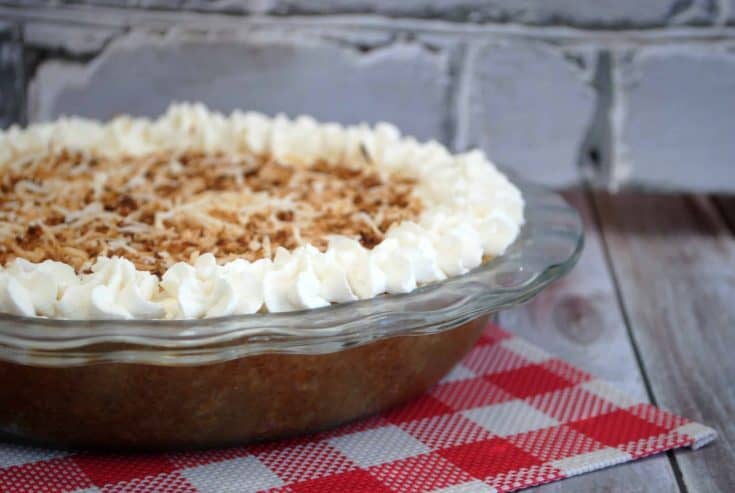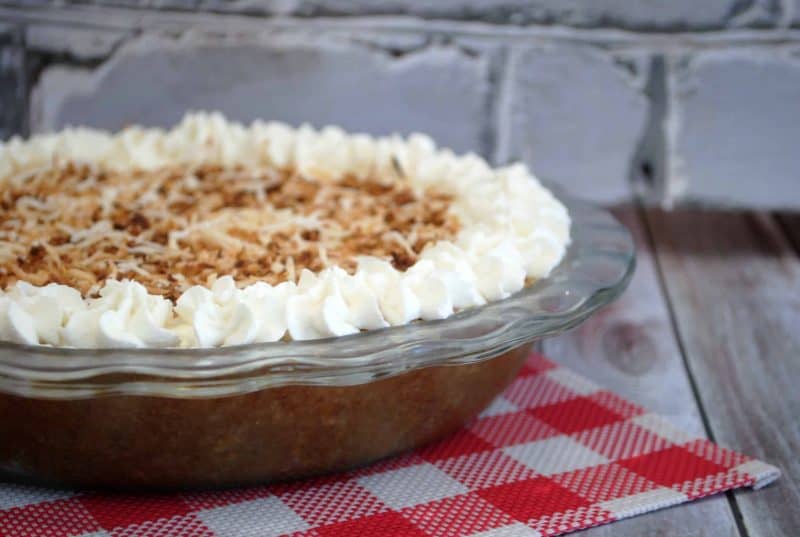 Homemade Banana Cream Pie
Ingredients
Pie Filling
3 C whole milk
3/4 C white sugar
1/3 C all-purpose flour
1/4 tsp salt
3 egg yolks, beaten
2 Tbsp butter
1/2 tsp banana flavoring
1 tsp vanilla
2-3 small, ripened bananas
Graham Cracker Crust
2 C graham cracker crumbs
1/3 C plus 2 Tbsp melted butter
Whipped Topping
2 C heavy cream
2 + Tbsp white sugar
2 tsp vanilla
Instructions
Pie Filling
Scald your milk ( Suggestion: Place your milk in your microwave for 3 to 5 minutes. Do not allow your milk to boil.)
Combine your scalded milk, sugar, flour and salt, whisking it together until mixed in a medium to large pot over medium heat.
Continue over the medium heat to whisk until the sauce starts to thicken….8-10 minutes until it is a pudding like texture.
As it thickens, reduce the heat but continue to stir for at least 3-4 minutes.
Whisk your egg yolks in another bowl then add a Tbsp of your heated pudding and stir to temper your eggs avoiding it to curdle.
Add the tempered eggs to the pudding continuing it over low heat for 3-4 minutes. Remove from heat.
Stir to combine the butter, banana flavoring and vanilla.
Slice your remaining bananas placing them on top of your prepared graham cracker crust.
Pour your banana pudding over the graham cracker crust next place it in your fridge to chill for several hours.
Graham Cracker Crust
In a bowl mix your graham cracker crumbs and melted butter then press into a pie plate.
Whipped Topping
Whip the heavy cream, add the white sugar and vanilla as it begins to thicken.
Once whipped and fluffy place the whipped cream on the chilled pie.
For extra goodness sprinkle toasted coconut on the top of your pie.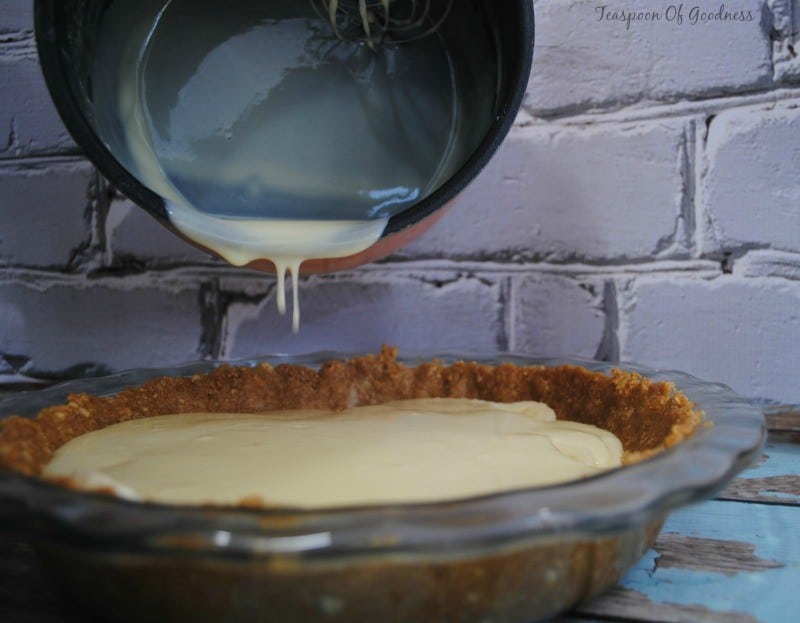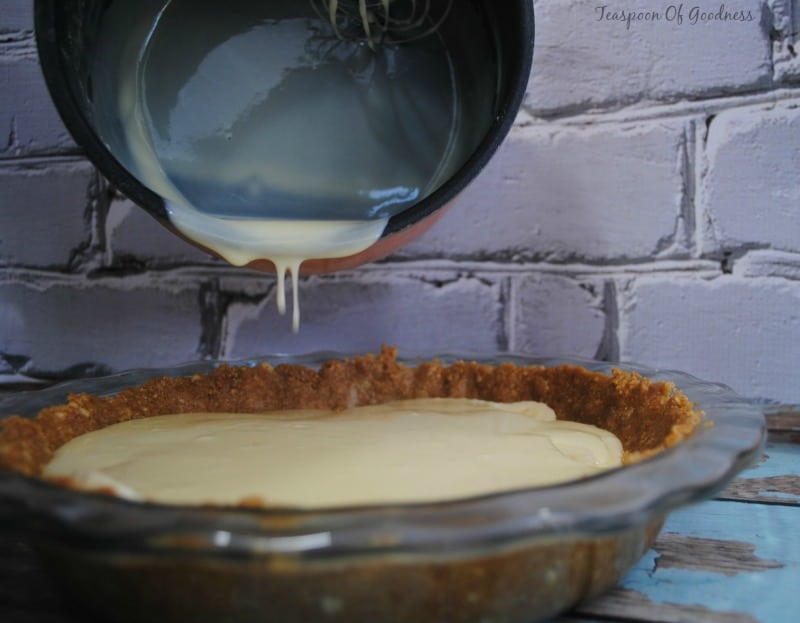 Pin
What is your favorite Spring Break destination with kids? Do you have a favorite classic recipe like homemade banana cream pie?