I don't know about you, but having these Bite Size Easy Sloppy Joe Recipe on the menu will surely please the kids in my house. The combination of a super flaky crust, classic Sloppy Joe mixture, and a little cheese on top make this a perfect kid-friendly meal you will love!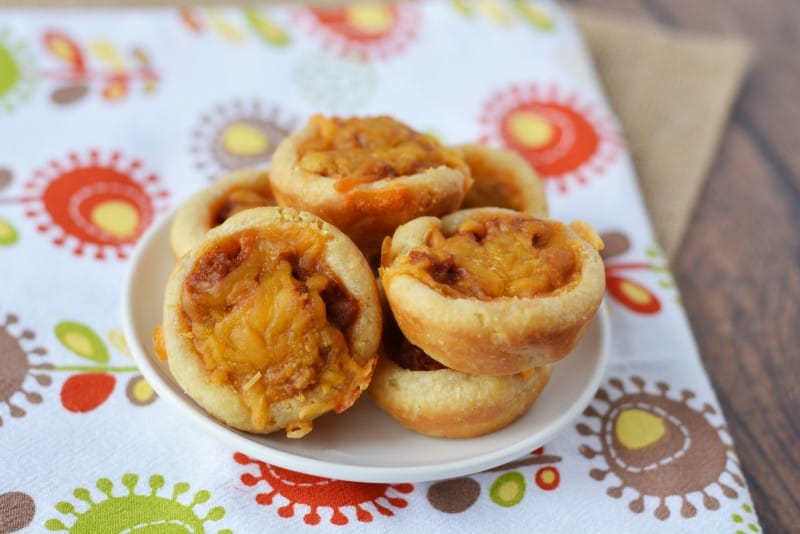 Pin
Bite Size Easy Sloppy Joe Recipe
The key to this easy Sloppy Joe Recipe is to use a mini muffin tin or mini tart pans to create simple shells to put your favorite mixture into. Kids love being able to just pick something up and eat it with their hands, but Sloppy Joe sandwiches are usually a bit messy. This solves the mess problem and makes it fun for your kids!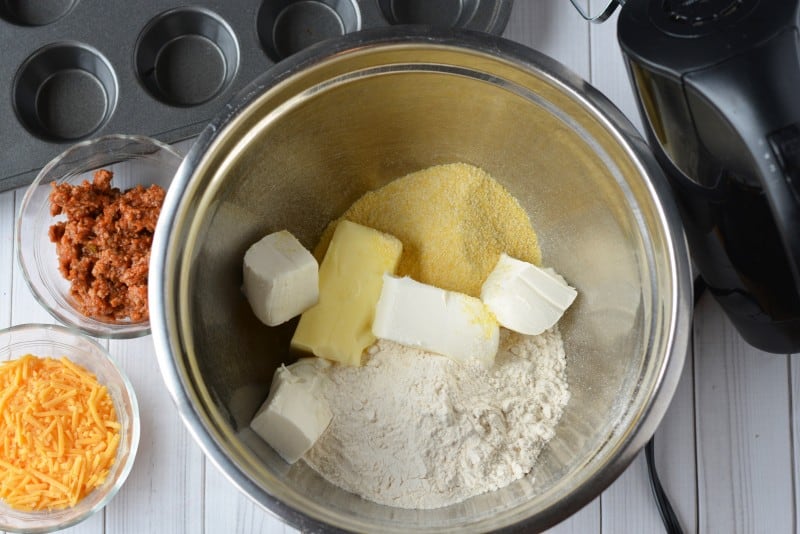 Pin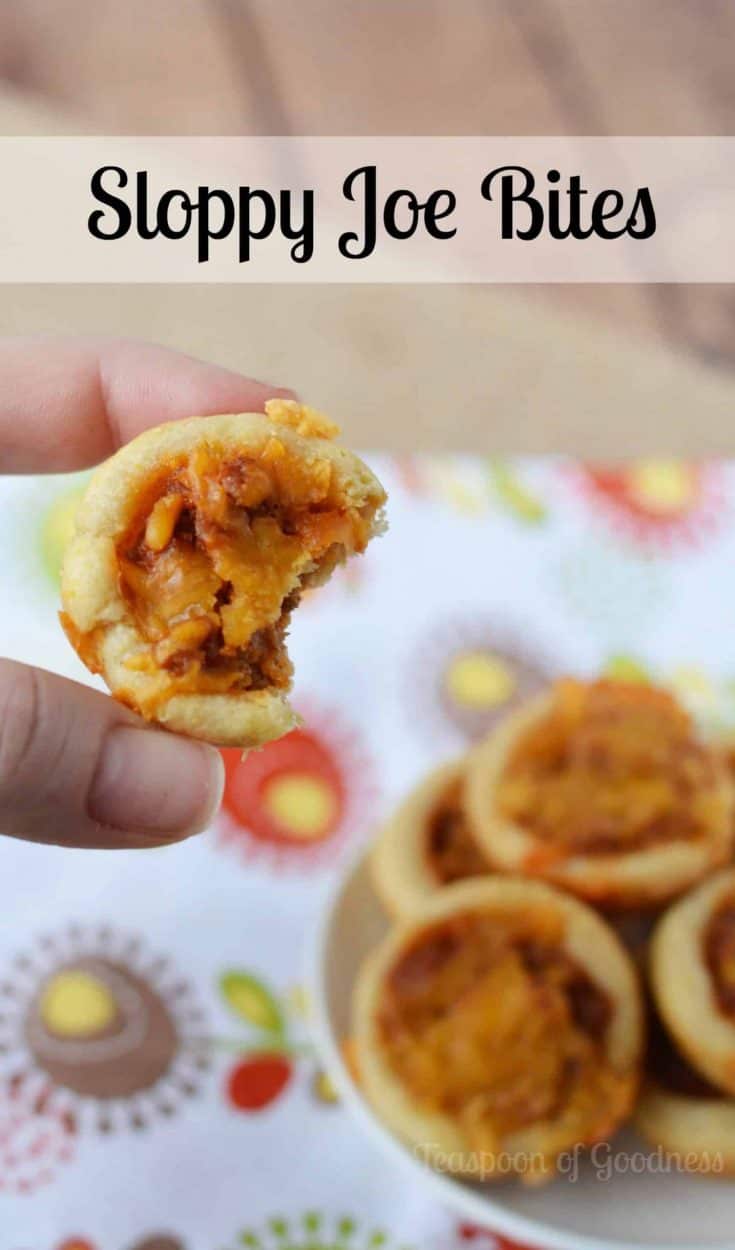 Yield:

18
Bite Size Easy Sloppy Joe Recipe
Ingredients
For the Tartlets/Shells/Cups
3 ounces cream cheese, softened
1/4 cup butter, softened
3/4 cup flour plus 1 tablespoon
1/4 cup cornmeal
For the Filling
1/2 cup sloppy joe mix, prepared
1/2 cup cheddar cheese, shredded
Instructions
Beat cream cheese, butter, flour and cornmeal with a mixer until combined well. Shape into a ball and wrap in plastic wrap. Refrigerate for 1 hour.
Preheat oven to 425. Grease a mini muffin pan.
Remove dough from the refrigerator, remove the plastic wrap and shape into 1" balls. Press balls into prepared pan with a tart shaper.
Spoon a small amount of cheese into the tart cup. Add a small amount of sloppy joe mix on top of the cheese and top with more cheese. My small amount, I'm talking a teaspoon or less.
Bake at 425 for 7 minutes. Reduce heat to 325 and loosely cover with foil. Bake 11-15 minutes or until cheese is melted. Let cool slightly before removing from pan and serving warm.
Supplies You'll Need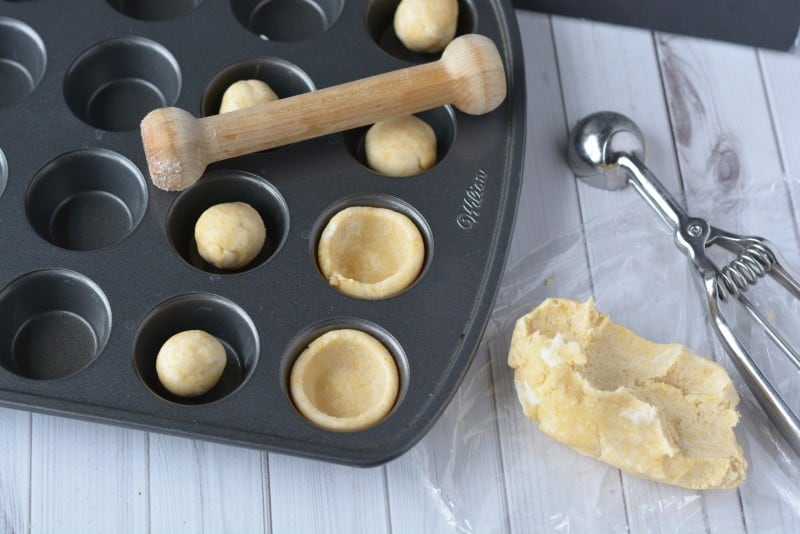 Pin
Bonus: You can easily make these in large batches and freeze them in airtight storage containers for fast meals later! If you have school-aged children coming home starving at the end of the day, these make a great snack that is easy to reheat!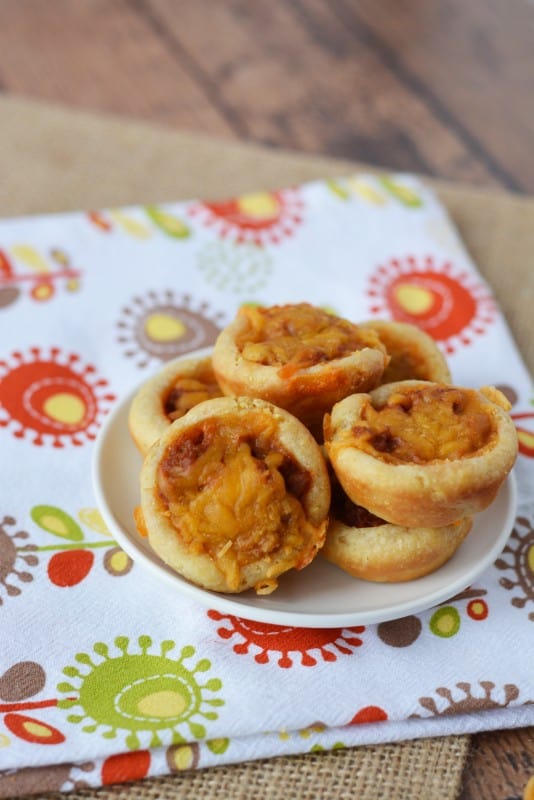 Pin
I usually just use ground beef and a can of sauce for this recipe, but you can also use your favorite homemade sauce. This dough is ideal for making the bite-size easy Sloppy Joe recipe moist and flaky. It's also a great option for lunches, snacks, or to serve with a salad or fresh vegetables as a well balanced evening meal!
You might also enjoy this amazingly easy Instant Pot Mississippi Mud Roast.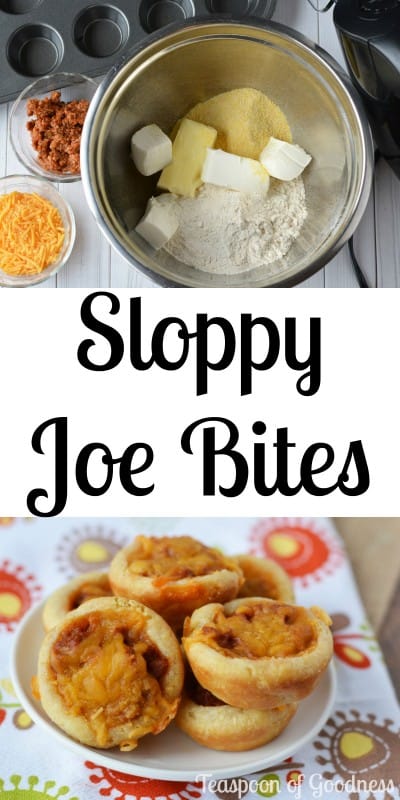 Pin