I am always looking for great food blogger hacks to help make my job easier. I love bringing you amazing recipes, but sometimes the cleanup and messes created can be frustrating. That's why I am excited about a recent opportunity to work with Hefty Ultra Strong Kitchen Trash Bags. They are definitely one of my favorite resources.
Food Blogger Hacks To Make Life Easier
If you are a food blogger, or simply a busy mom who is always feeling the pressure of keeping her kitchen clean, these tips are ideal for you. Anything that can make preparing meals for your family easier is a definite plus, especially during back-to-school season.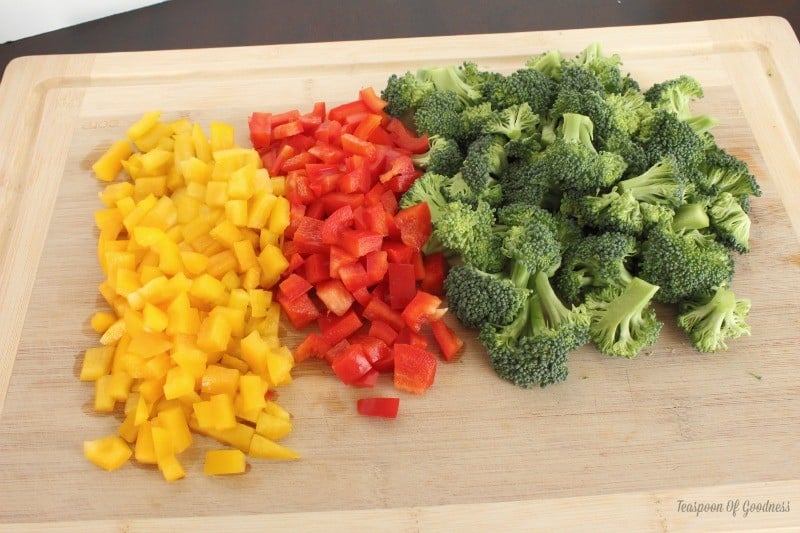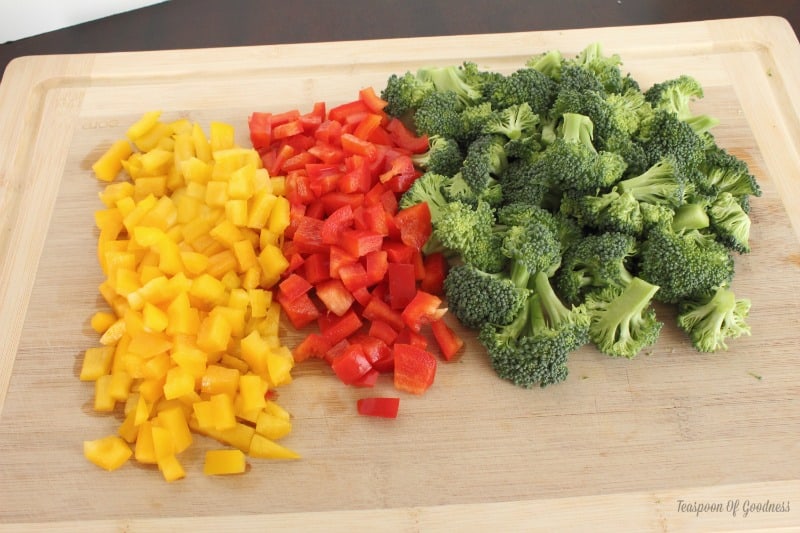 Pin
Prep fruits and vegetables in advance. One of the best tips I have found to make my work easier is to always prep my produce in advance. I take the time once per week after buying fresh produce to go ahead and rinse, chop, dice, and store everything for upcoming meals. This takes tons of pressure off of my daily routine with cooking. It also keeps me consistent with feeding my family healthier options.
As a food blogger, doing this before my food prep and photography for recipes on the blog makes it much faster and more orderly to manage. I can easily prevent extra dishes from piling up since I am doing all of that preparation for multiple meals at one time.
If you are buying vegetables or produce in bulk like I do, you know that prepping a lot of items in advance can also lead to a rather heavy garbage bag to take out. Those are the days I could use not just the strength of the Hefty Ultra Strong Kitchen Trash Bags to keep everything together and secure, but John Cena and his muscles to take that garbage out for me.
Invest in multi-purpose tools for your kitchen. I am always looking for something that will save time. Using multi-purpose items in the kitchen is a must. For me, this means using things like a food processor to chop items, blend, and even puree. Some of my favorite tools and kitchenware items serve multiple purposes.
I especially love pretty utensils that are functional and work great as photography props for recipe posts. Colorful pots and pans, as well as colanders or spatulas, that add a pop of color to an image, are also great for use in everyday recipes.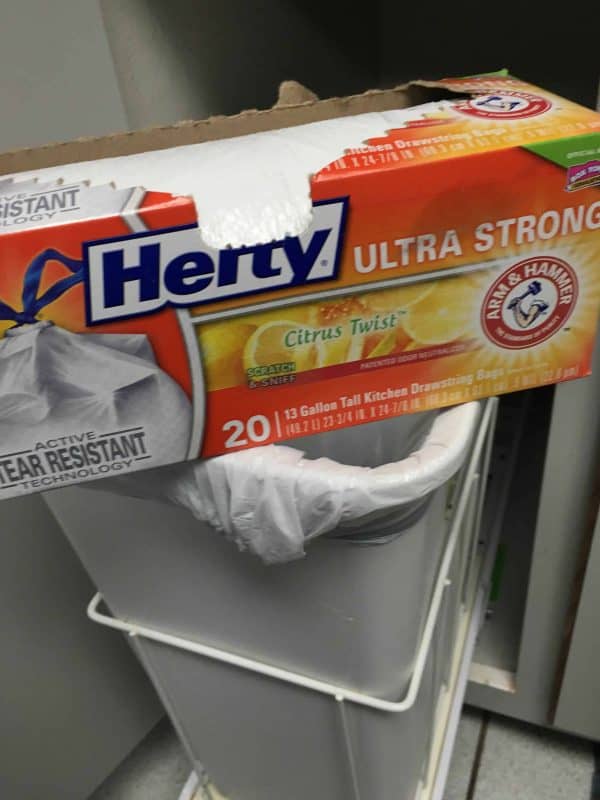 Pin
Use an odor neutralizer trash bag. If you've spent all day cooking for multiple recipes on your blog, or doing multiple meal preps, you know food odors in the trash can are brutal. That's why Hefty Ultra Strong Kitchen Trash Bags are a good choice.
Not only are they durable and sturdy for holding up to multiple items like food packaging, but the Arm & Hammer patented odor neutralizer is ideal for masking odors if you don't get a chance to take that garbage out right away.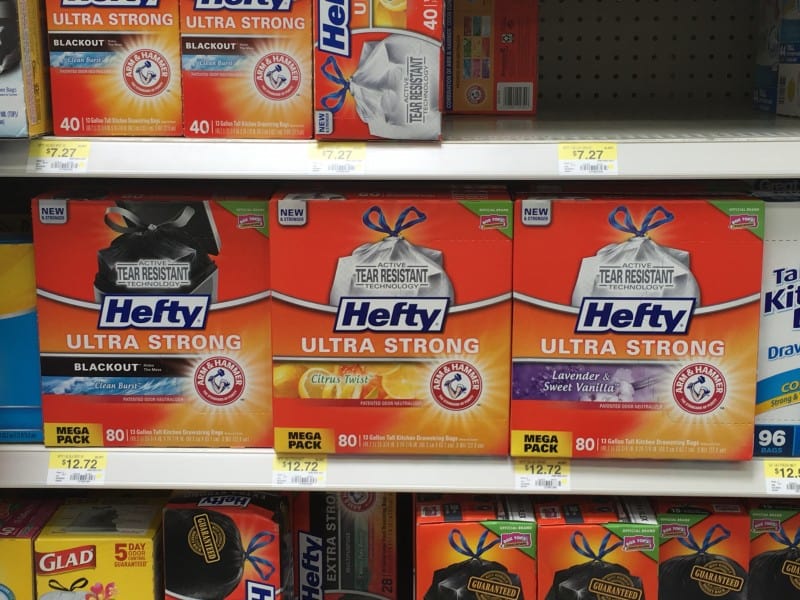 Pin
For busy moms or busy food bloggers, these little hacks are simple things that don't take anything out of your budget or schedule. They simply help you to manage your life a bit easier. Isn't that what we all need when we are busy moms on the go?