What would life be like without chocolate? We don't want to think about that and we don't think you should either. In fact, it's safe to say that we can all pretty much agree that this rich, sweet treat is what makes the world go round.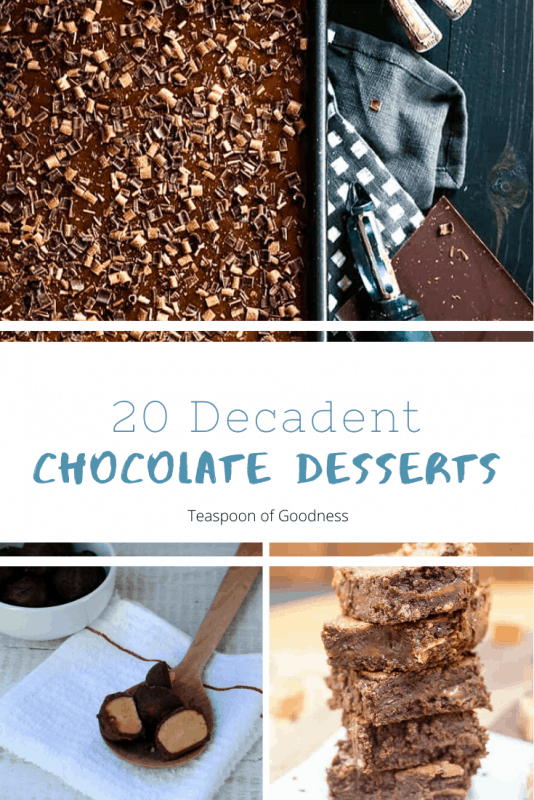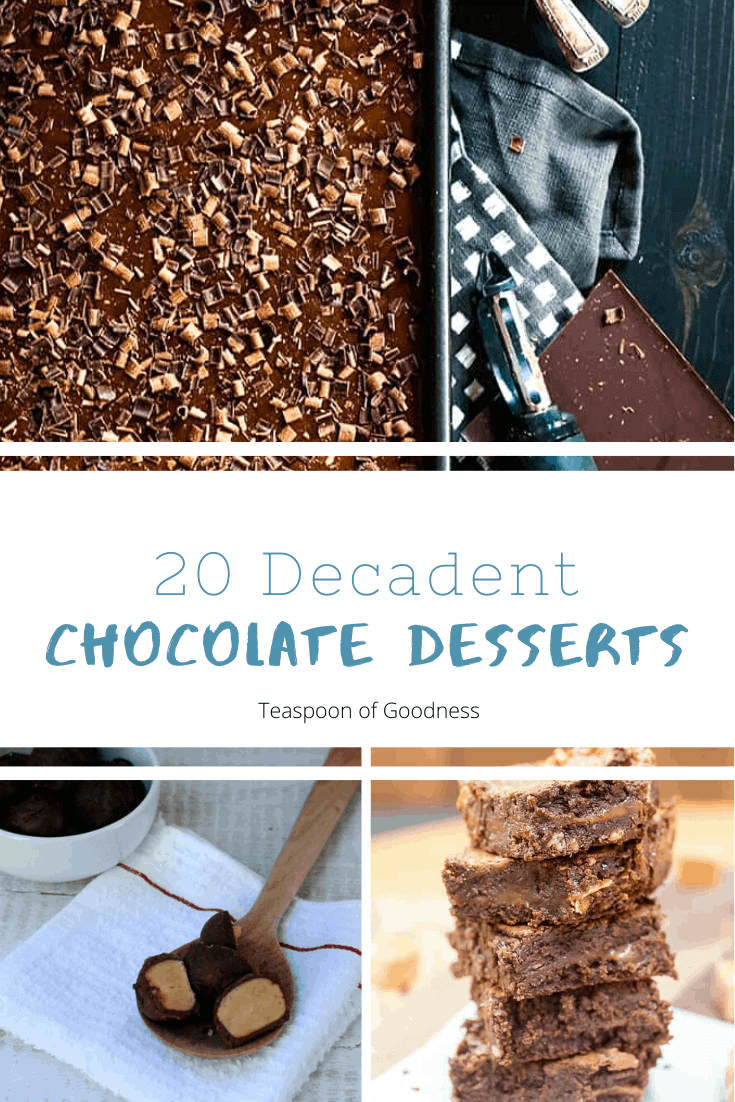 Pin
Not only do people indulge in chocolate for the sensual enjoyment of it, but we also take advantage of its therapeutic properties. How many times have you eaten chocolate to make yourself feel better? Well, it makes sense. High-quality chocolate (especially dark) offers a handful of health benefits.
For one, it's full of fiber, minerals, and antioxidants. Studies have shown that chocolate may lower the risk of heart disease and improve blood flow and brain function. And those are just the physical benefits! For our mental health, chocolate also helps the brain produce endorphins giving us a feeling of pleasure and elevating our mood.
Now that we know just how good chocolate really is for us, why would we NOT try to incorporate it into our diet on the regular? You're in luck! We've rounded up twenty decadent delights for you and yours to create and consume.
We have everything from candy, to no-bake treats, to traditional desserts, and even a recipe for a chocolate condiment.
Read on for some mouthwatering recipes.
20 Decadent Chocolate Desserts
---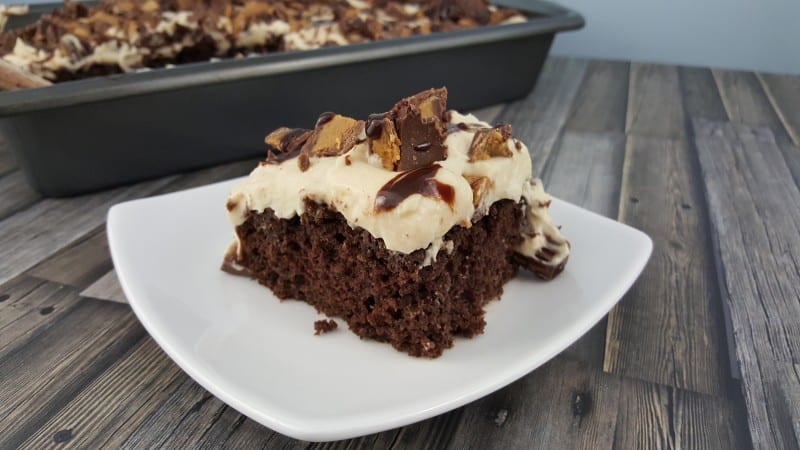 Pin