I grew up baking macaroons once in a while and was intrigued when I ran across a new cookie called a macaron. At first, I swore it was a typo, but the macaron didn't look a thing like what I had grown up eating, nor did it taste the same. Which is better? Well, I must say I'm pretty partial to this Chocolate French Macaron Recipe that you dip in toffee for the final layer to this treat.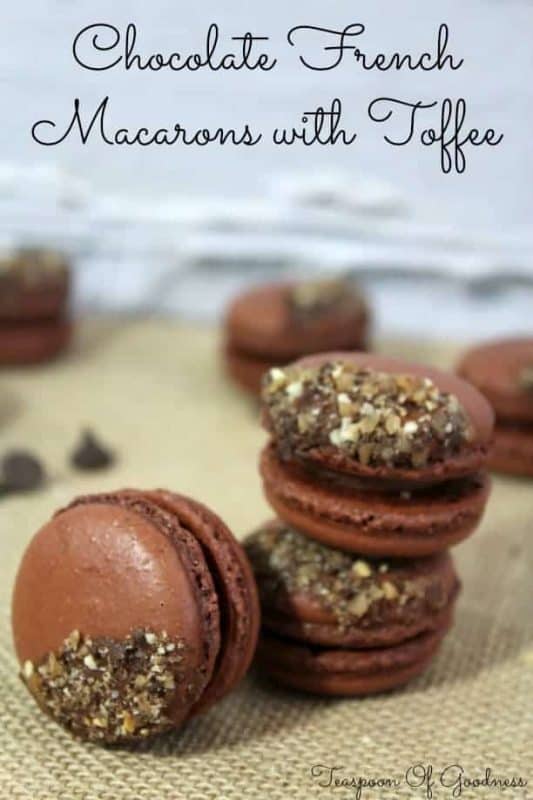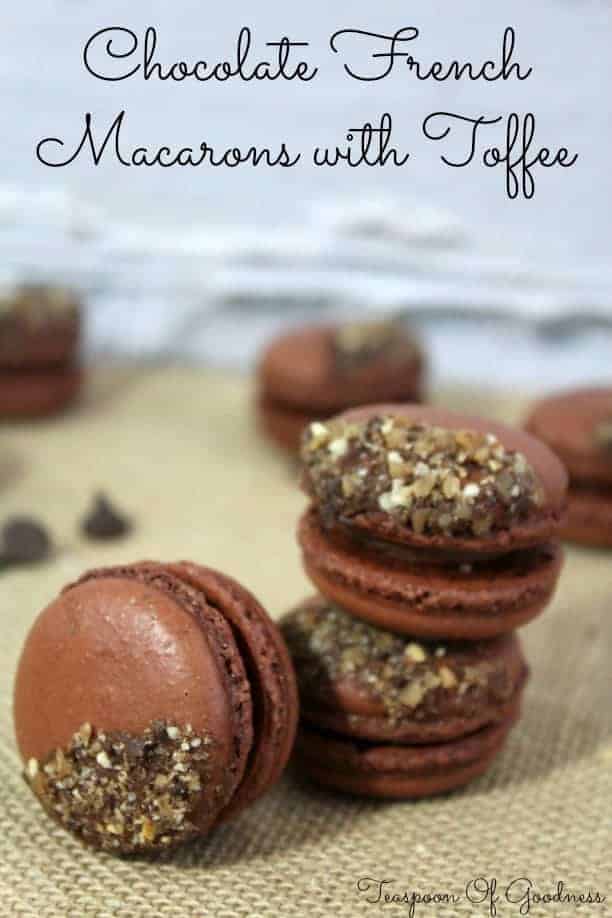 Pin
Chocolate French Macarons, like macaroons, can be a bit tricky to make, but in the end, it's truly worth it! This chocolate french macarons recipe melts in your mouth and is truly hard impossible to eat just one!
Chocolate French Macaron Recipe with Toffee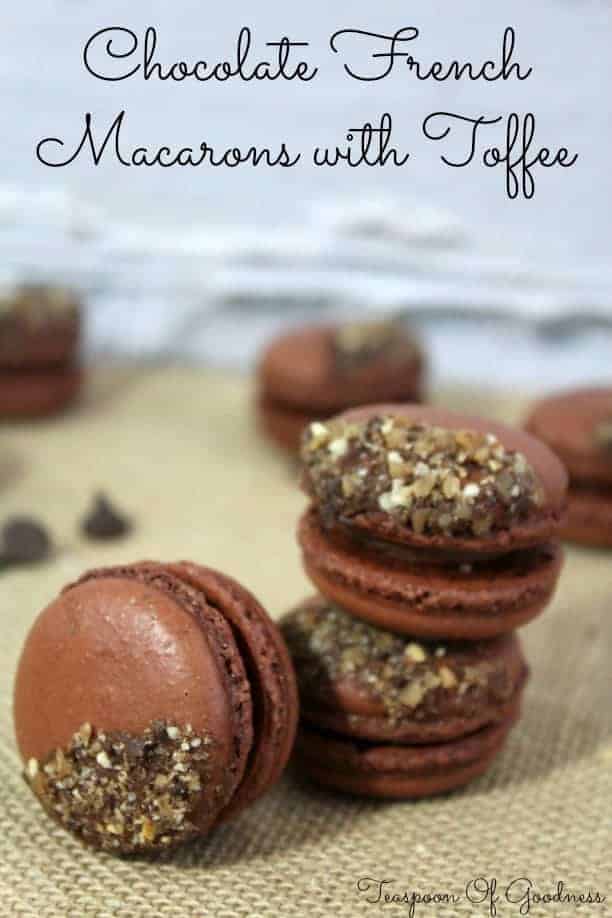 Chocolate French Macaron Recipe with Toffee
Ingredients
Macaon
2 cups powdered sugar
1 cup almond flour or almond meal
3 tablespoons natural unsweetened cocoa powder
1/4 teaspoon fine salt
3 large egg whites, at room temperature
Pinch cream of tartar
3 tablespoons granulated sugar
2 Heath Bars crumbled to decorate - Dip 1/2 of the top cookie in Ganache and then dip in toffee candy
Ganache Filling
4 ounces bittersweet chocolate chips, we used Toll house dark chips
1/2 cup heavy cream
2 tablespoons unsalted butter, 1/4 stick, at room temperature and cut into cubes
Special Equipment
You will need a pastry bag fitted with a 1/2-inch tip. If you don't have one, you can either spoon round dollops of batter onto the baking sheet or make a pastry bag by snipping off one corner of a large resealable plastic freezer bag.
Instructions
Directions for the Ganache
Place the dark chocolate chips in a large bowl.
Warm the cream in a small saucepan over medium heat until it just starts to boil.
Stir it into the chocolate without creating bubbles.
Let sit for 1 minute. Add the butter and stir until smooth.
Chill in the refrigerator until thickened but still spreadable, about 30 minutes.
Directions for Macarons
Preheat oven to 350°F.
Line 2 large baking sheets with parchment paper.
Place the powdered sugar, almond flour, cocoa powder, and salt in a food processor fitted with a blade attachment and pulse several times. Process until fine and combined, about 30 seconds.
Sift through a flour sifter into a large bowl; set aside.
Directions for Meringue
Place the 3 egg whites in the clean bowl of a stand mixer fitted with a whisk attachment.
Beat on medium speed until opaque and foamy, about 30 seconds.
Add a pinch of cream of tartar, increase the speed to medium high, continue to beat until the egg whites are white in color and hold the line of the whisk, about 1 minute.
Continue to beat, slowly adding the granulated sugar, until the sugar is combined, the peaks are stiff, and the whites are shiny, about 1 minute more. Do not over whip. Transfer the meringue to a large bowl.
Take a rubber spatula, and now gently fold the dry mixture with the egg whites in four different scoops until the dry ingredients are just combined.
Now you will need to spoon half of batter into pastry bag fitted with 1/2-inch plain round tip. Pipe batter onto each prepared sheet in 12 walnut-size mounds, spacing mounds apart because cookies will spread slightly.
Bake cookies, 1 sheet at a time, until firm to touch in center and dry and cracked on top, about 7 minutes pull the pan put and then rotate and bake for another 7 minutes.
IMPORTANT Slide parchment with cookies onto work surface; cool cookies. Repeat with remaining batter, cooling sheets completely and lining with clean parchment for each batch.
Assembly
Arrange 1 macaron, flat side up, on work surface.
Drop 1 scant tablespoon ganache filling onto cookie.
Top with second macaron, flat side down.
Press lightly to adhere, making sandwich. Repeat with remaining macarons and filling. Arrange macarons on platter.
Cover; chill at least 2 hours and up to 1 day.
Serve cold.
I did a little bit of research to figure out the difference between a macaron and a macaroon. They both start with a meringue base but as No Place Like Oz says that is where the similarities end.
Macaron
The shells are often made of egg whites, icing sugar, granulated sugar, almond powder or ground almond, and food coloring and are usually filled with a flavored buttercream, ganache, or jam.

Macaroon
Macaroons also call for egg whites in addition to ground or powdered nuts (which I've never seen) or coconut (which apparently is the American way).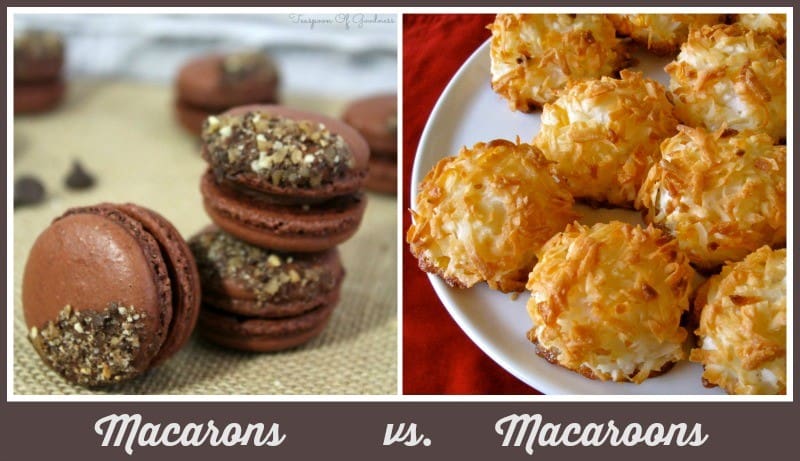 Have you ever tried a Chocolate French Macaron? Did you know the difference between the two, or like me, would have thought it was a spelling error?
Needing a couple more cookie recipes? Here are a couple of our favorites.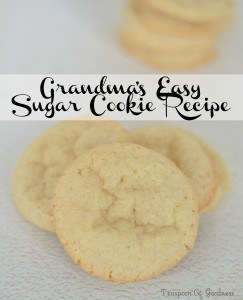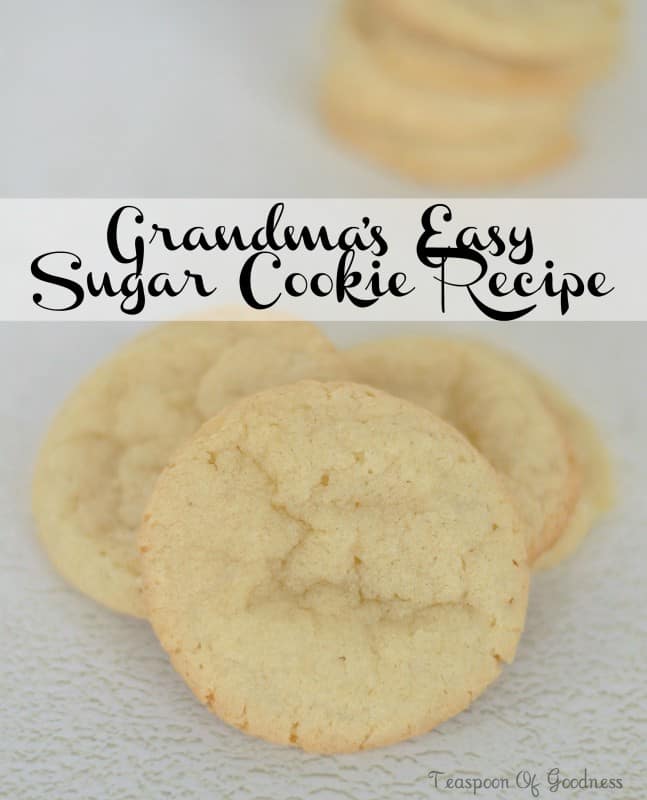 Pin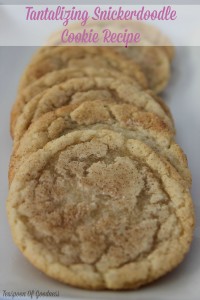 Pin
White Chocolate Dipped Ginger Snaps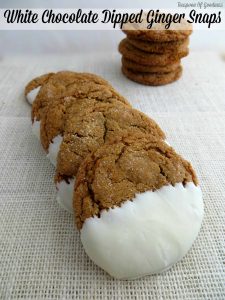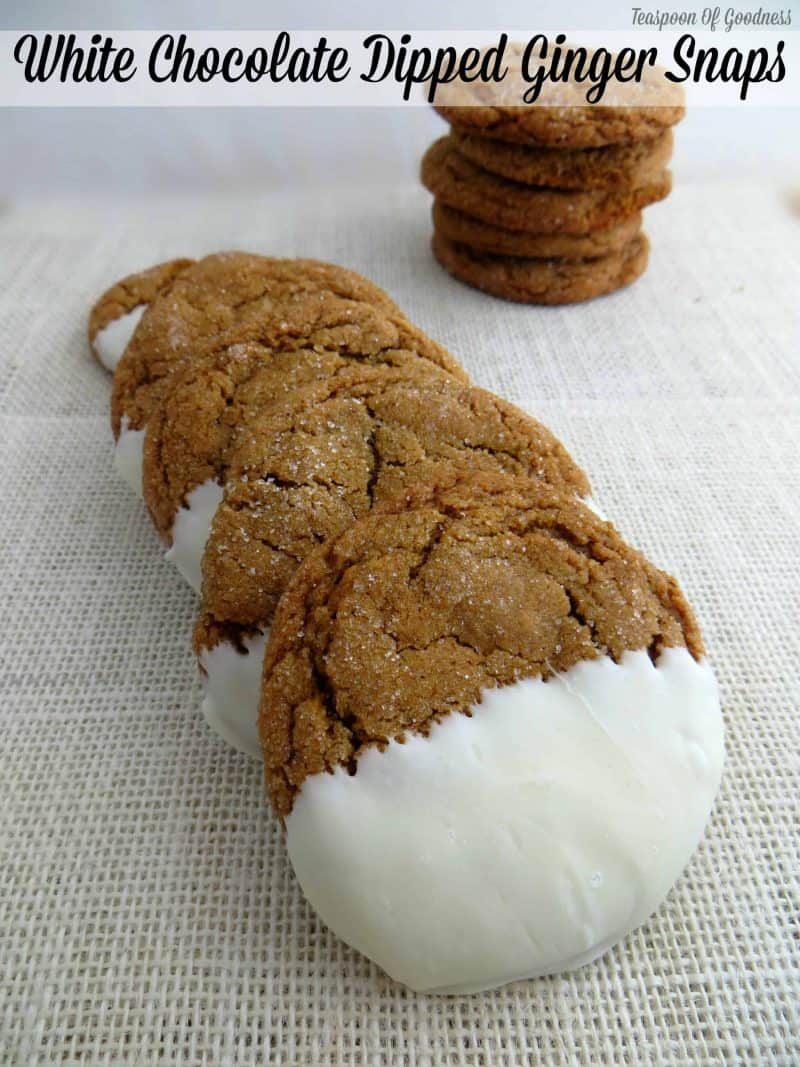 Pin