Creamy Cheesy Broccoli Soup is a classic meal that everyone loves. I especially love that kids will eat broccoli easily when in this delicious soup. This recipe is fast, simple, and tasty. Just what I and every other mom out there needs on a busy weeknight.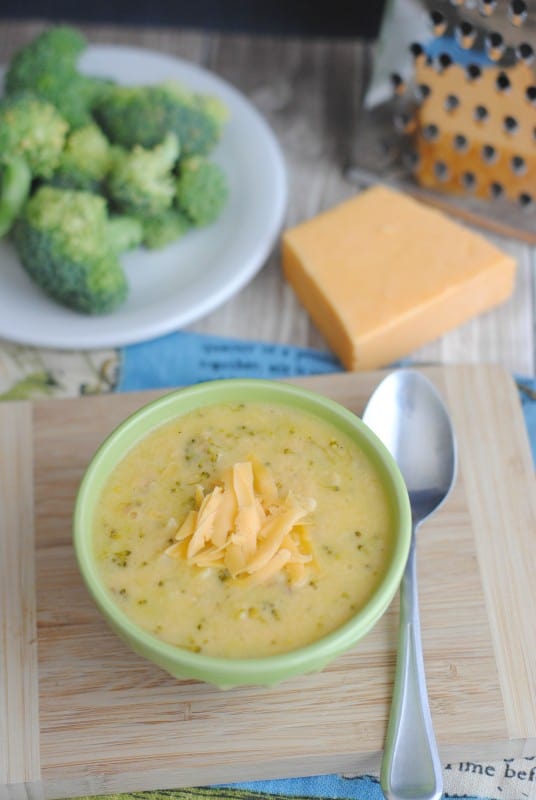 Pin
Creamy Cheesy Broccoli Soup
I confess that soup is a weakness of mine. From our creamy Macaroni and Cheese Soup to the classic upscale Slow Cooker Guinness French Onion Soup, I am always a fan. I love sitting down to a warm bowl of soup after a long day, and even more love that this broccoli soup is a perfect option for lunches. With such a simple recipe, this will be a favorite for your family.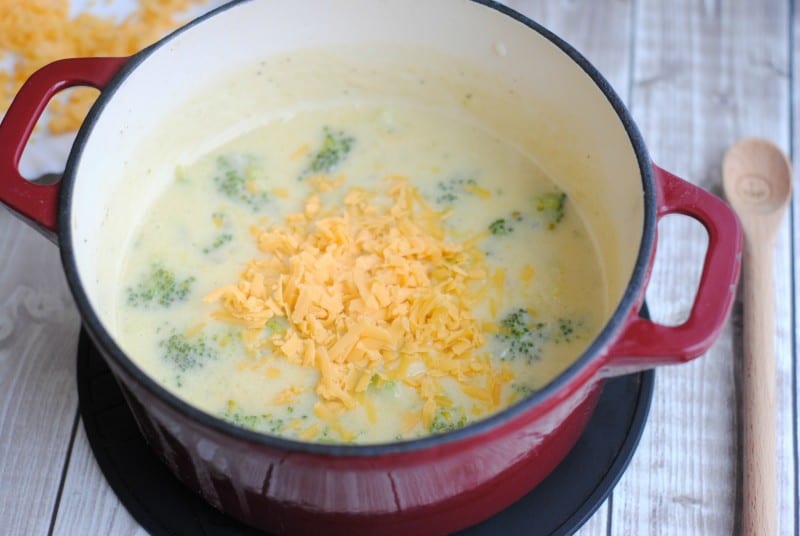 Pin
I love the idea of using a dutch oven to make this recipe. It is actually one of my favorite kitchen tools. A dutch oven is a great, beautiful, and functional pot for use on the stovetop, in the oven, and straight to the table. Of course, I am going to want fewer dishes.
So, making this broccoli soup in a pretty dutch oven, then sitting in the oven on warm until dinner time, is ideal. I can bring it directly to the table to serve easily.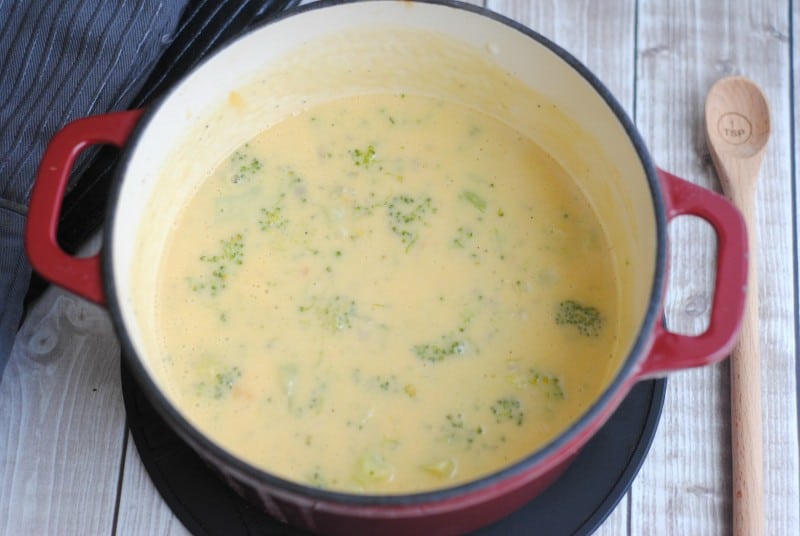 Pin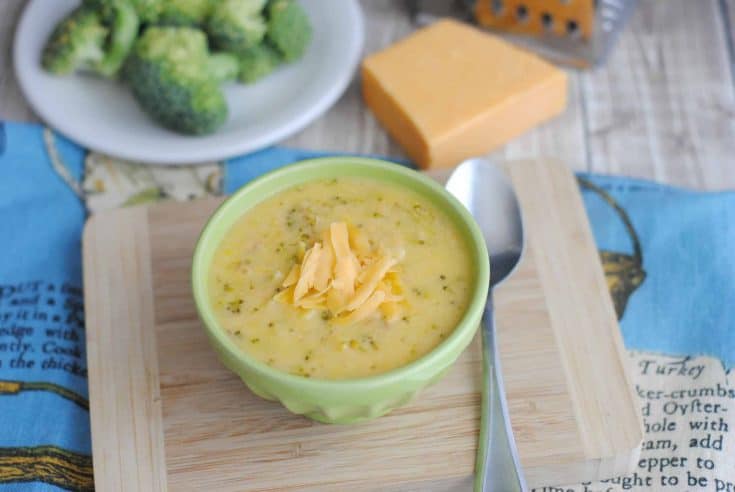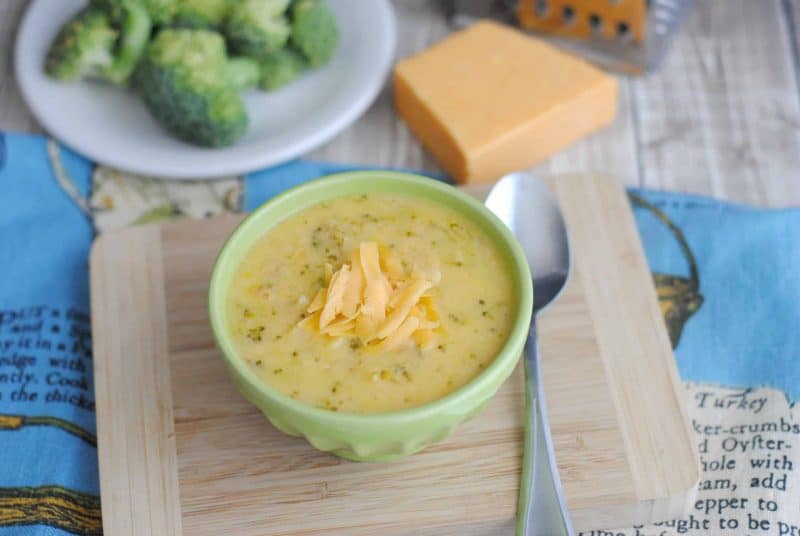 Yield: 4
Creamy Cheesy Broccoli Soup
Prep Time: 15 minutes

Cook Time: 30 minutes

Total Time: 45 minutes

Creamy Cheesy Broccoli Soup is a classic meal that everyone loves.
Ingredients
1 medium onion, diced
1/2 C. butter
1/3 C. flour
4 C. whole milk
3 C. mild cheddar cheese, shredded
salt & pepper to taste
3 C. broccoli florets
1-2 C. chicken or vegetable broth
Instructions
In a large pot or dutch oven, melt the butter and saute the onion until translucent 8-10 minutes.
Add in the 1/3 cup of flour and stir while the mixture is thickening.
Slowly add in the 4 cups of whole milk and let simmer.
Add in the broccoli florets and simmer for 15-20 minutes or until softened.
Add the cheese and allow it to melt.
Puree 1/2 of the soup in a food processor or blender. I like using a potato masher to keep things chunky and simple.
Add in the broth until the soup has reached your desired thickness.
Let's face it, we are all busy, and one pot or pan meals make dinner clean up a cinch!
If you enjoyed this broccoli cheddar soup recipe, you might also enjoy these other homemade soups!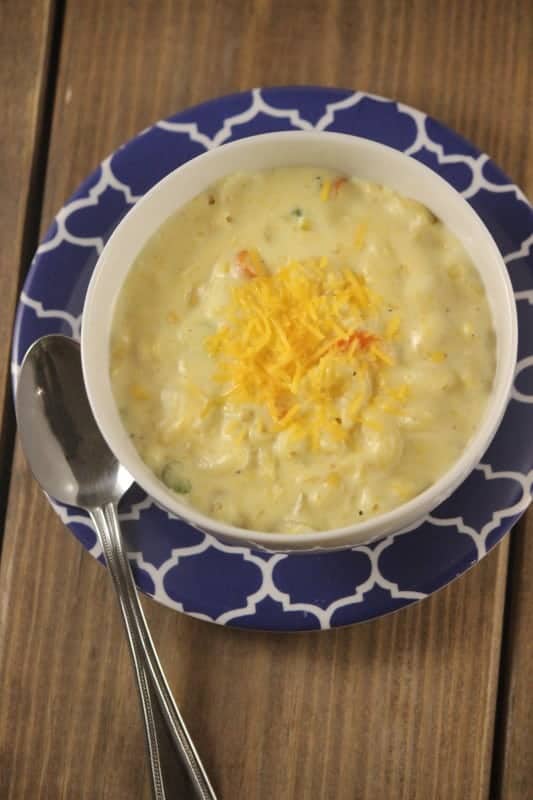 Pin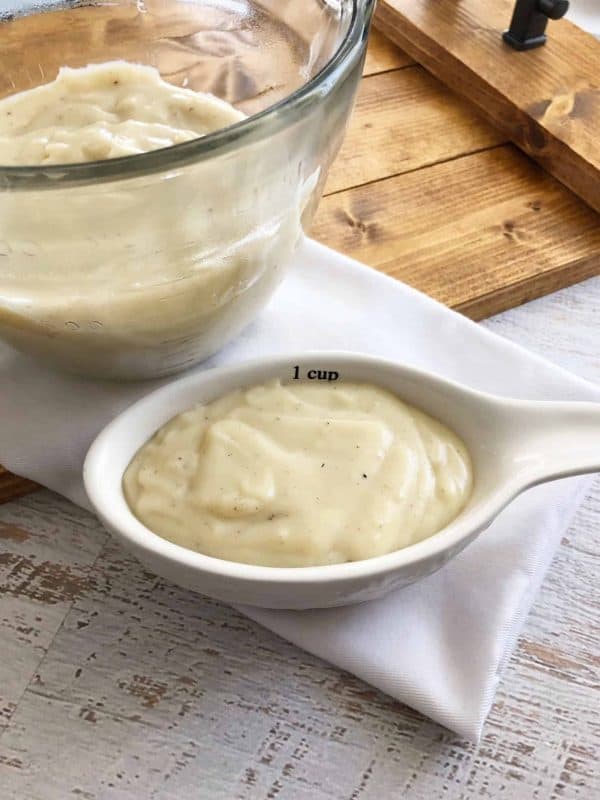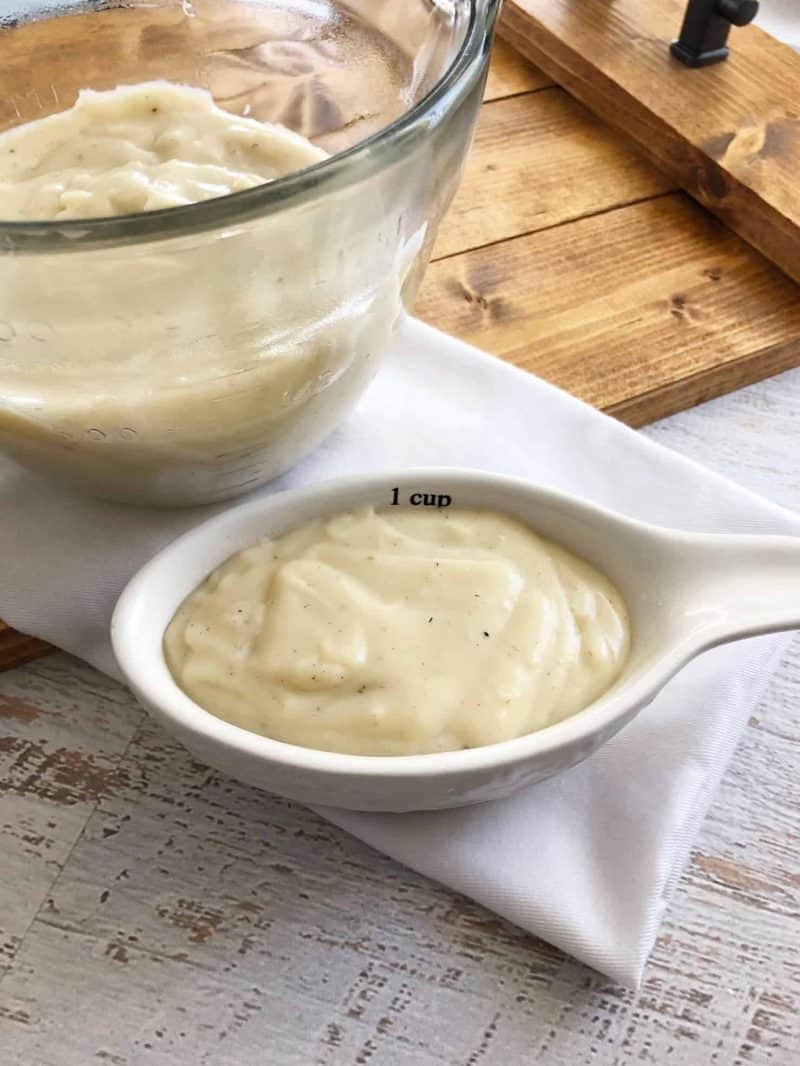 Pin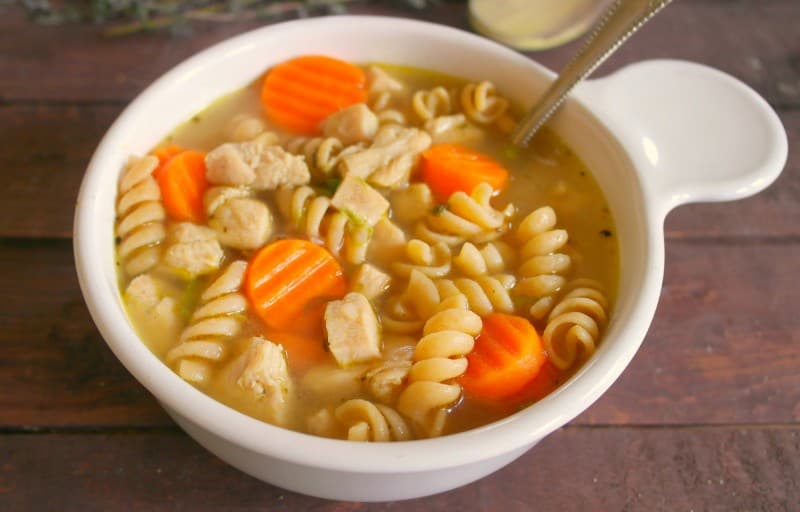 Pin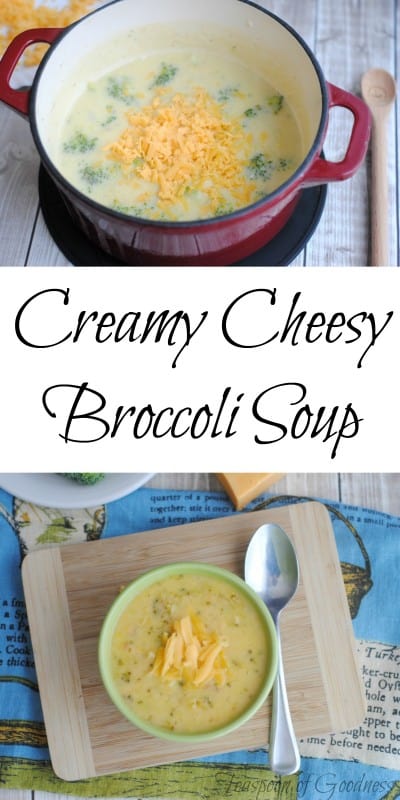 Pin