School is back in session, and I'm working really hard at having a variety of school lunch ideas in the freezer for the boys. They both will eat hot lunch at the school several days a week, but on the days they don't, I don't want them to only eat sandwiches. I must admit, this year, I'm actually having fun stocking my freezer with fun ideas and putting them together. I'm sure that might have something to do with it only being the first couple weeks of school, but right now, I'm loving it!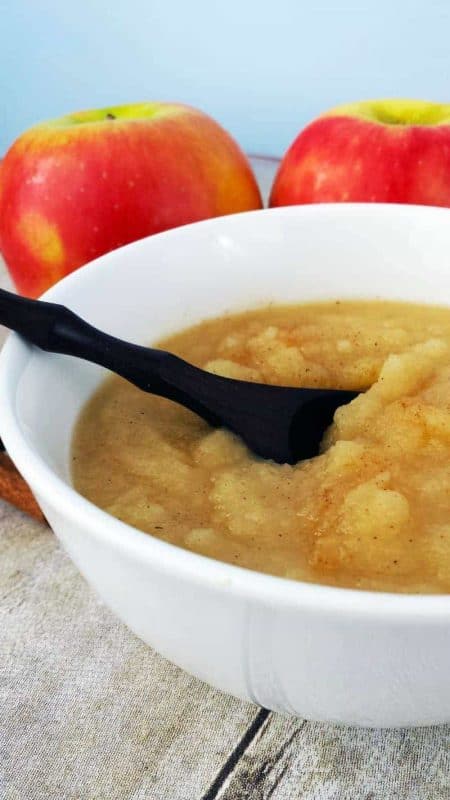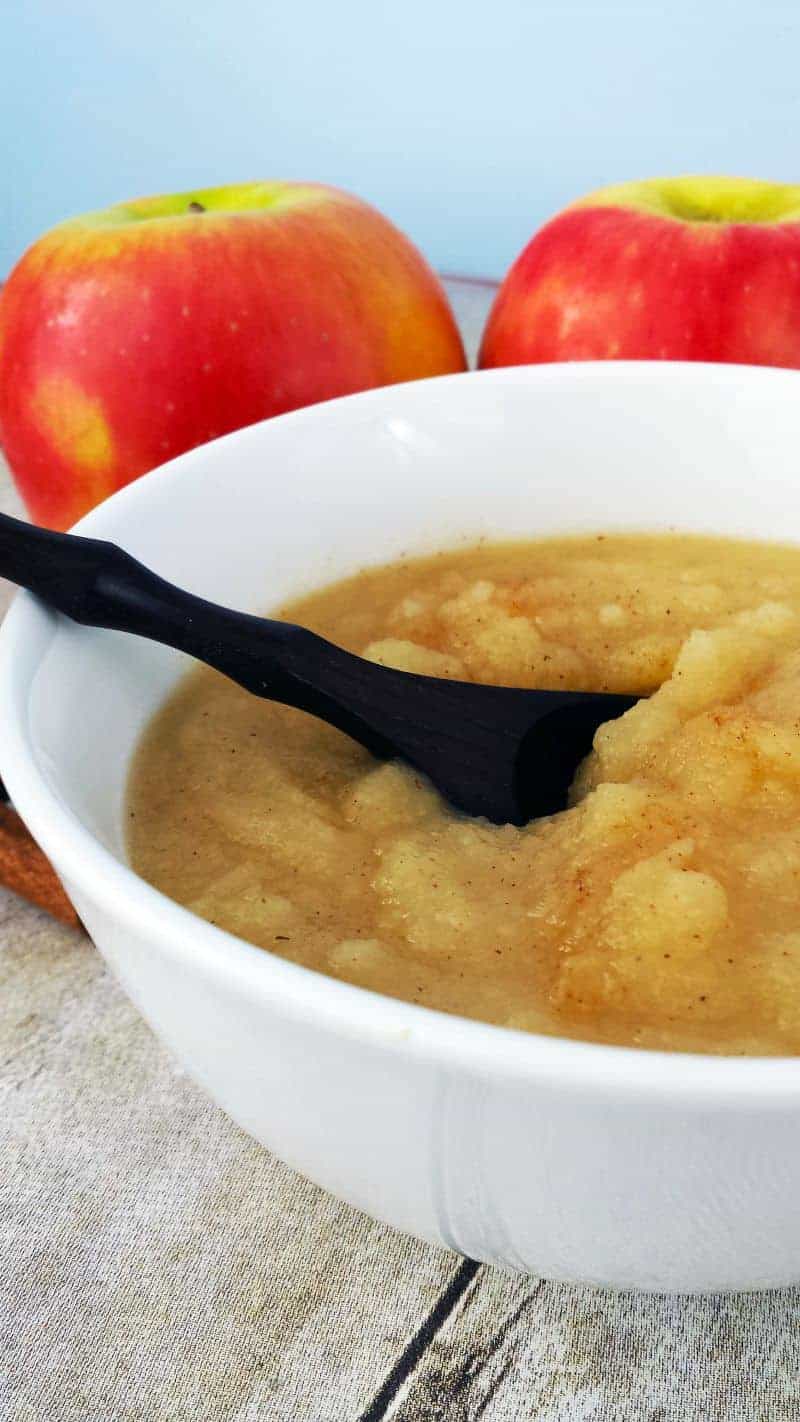 Pin
I've stocked my freezer full of mini meatloaves, sausage balls, waffles, smoothies, and of course, Homemade Cinnamon Applesauce. I love stocking up on homemade cinnamon applesauce during the fall season for a couple of reasons. I have a couple of apple trees over at the rental house that my in-laws own, so of course, it's cheap to make!
If you have to purchase your apples, we are getting near a good time for that, and you can purchase in bulk. On top of homemade applesauce being cheap to make, you can control the sugar amount yourself. The amount listed in the recipe is really a guideline, and to be honest, I rarely actually measure, this is truly more of a taste test recipe.
I store my homemade cinnamon applesauce in 1 of 2 ways. If it will be going into lunches, I store in smoothie pouches. I purchased the Infantino Fresh Squeezed System and the Infantino Disposable Pouches. In the comments on Amazon, it does talk about how the Resqueezereusable pouches will fit and come in a size up to 9 ounces. If you opt for this option, your cinnamon applesauce will need to be completely pureed. No chunks allowed, trust me on that.
The second way I store is in mason jars, and these work great to keep in the fridge for family meals and snacks. If you like chunks in your applesauce, this is the way to go.
Cinnamon Applesauce Homemade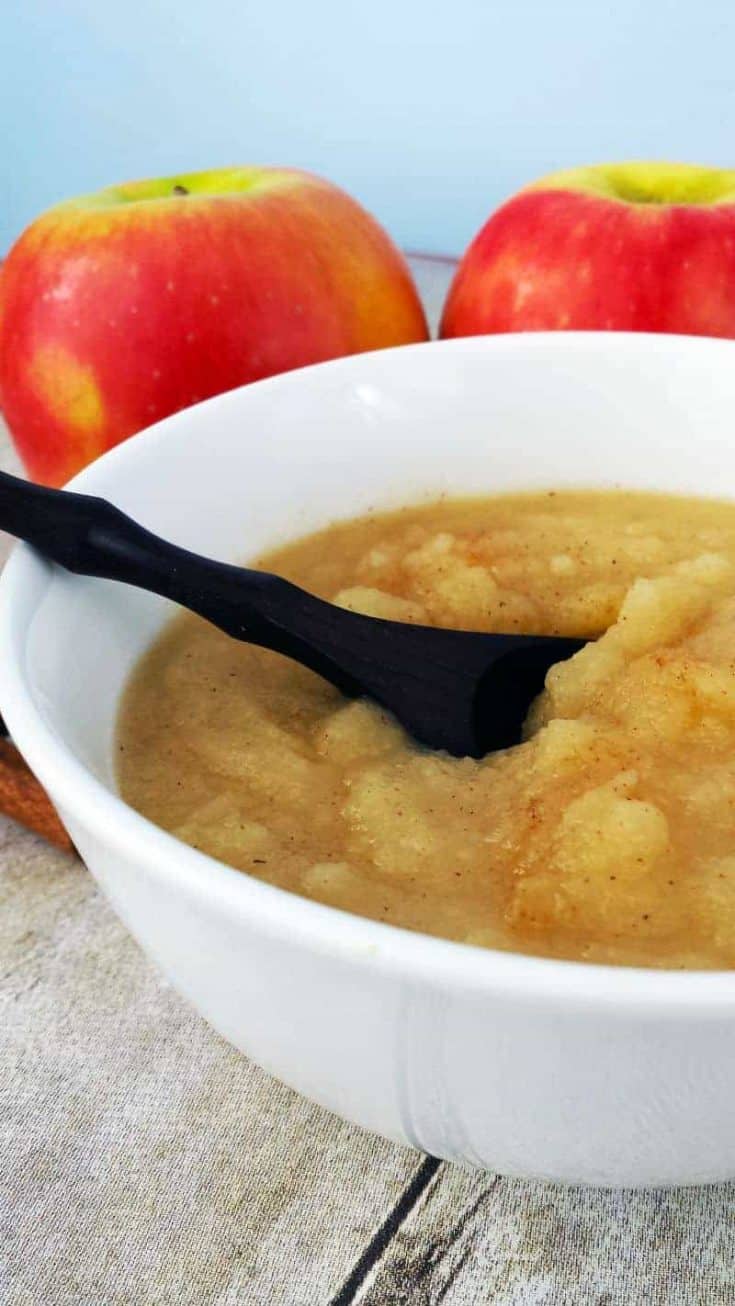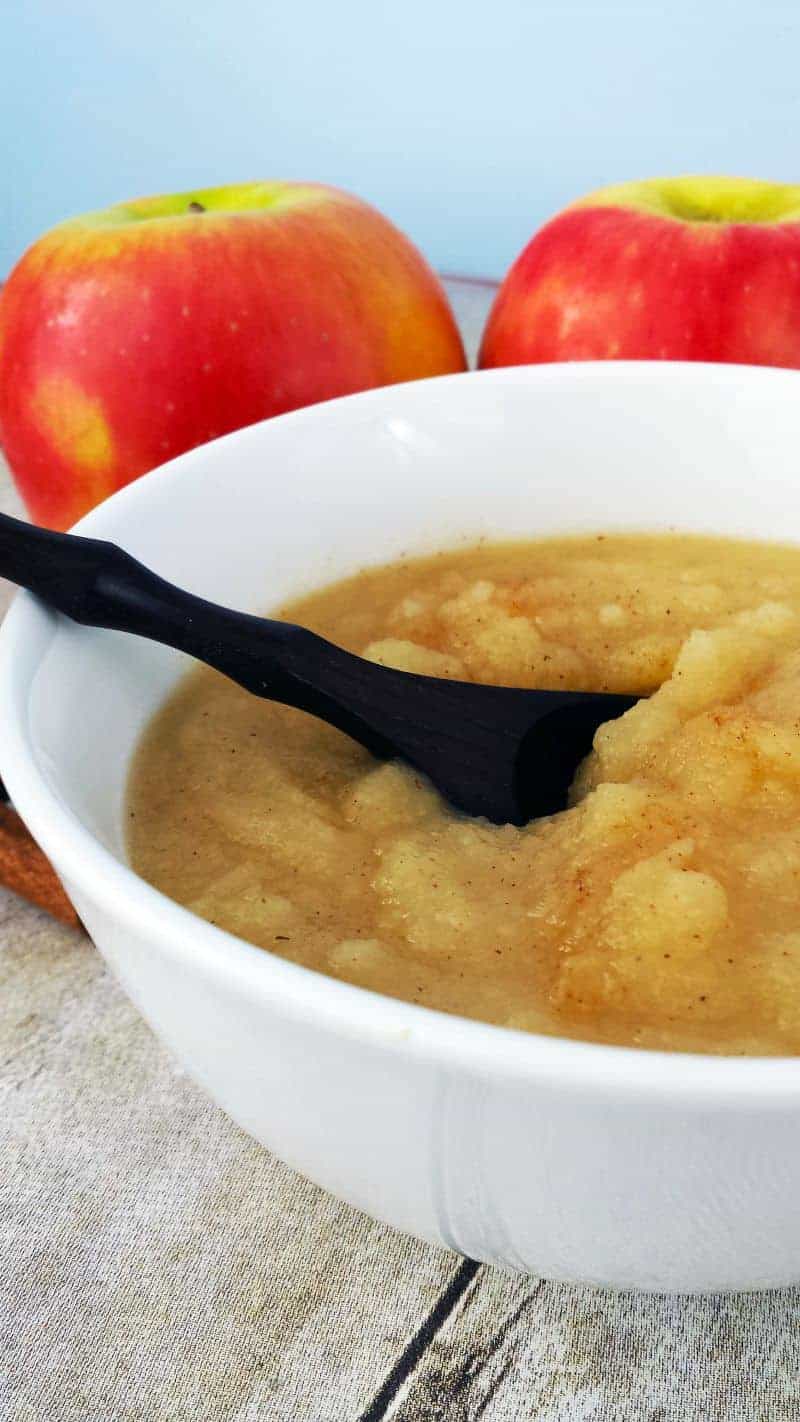 Cinnamon Applesauce Homemade
Ingredients
6 pounds Apples
1 cup Apple Juice
Fresh Squeezed Lemon Juice, from 1 whole lemon
1/2 cup Brown Sugar
1 teaspoon Cinnamon
1/2 teaspoon Nutmeg
Instructions
Peel and core all of the apples.
Cut the apples into 8 slices. Add the to a saucepan with the juices, sugar and spices. Cook on low for 20-25 minutes until the apples are tender, stirring occasionally to prevent sticking.
Allow the mixture to cool for 10-15 minutes, and then carefully transfer to a blender. Puree to your desired consistency. My family prefers it smooth but you can leave a few chunks if you like. If you will be storing in the smoothie pouches you will need to have it smooth.
Using a funnel, pour the applesauce into mason jars and refrigerate.
How does your family prefer their homemade cinnamon applesauce? Sweet, chunky, smooth, packed with cinnamon and spices?
Visit Teaspoon Of Goodness's profile on Pinterest.