Chalkboard cupcakes are a fun way to celebrate the start of the school year. You can easily grab the ingredients on the list below for a day of baking fun. These chalkboard cupcakes will be the perfect after-school snack idea to surprise the kids upon returning from school. The sweet combination of chocolate with frosting is very delicious.
To make these fun back to school treats you will need the following ingredients: chocolate cake mix, eggs, oil, water, black fondant, white icing, white good and plenty candies, apple decorations.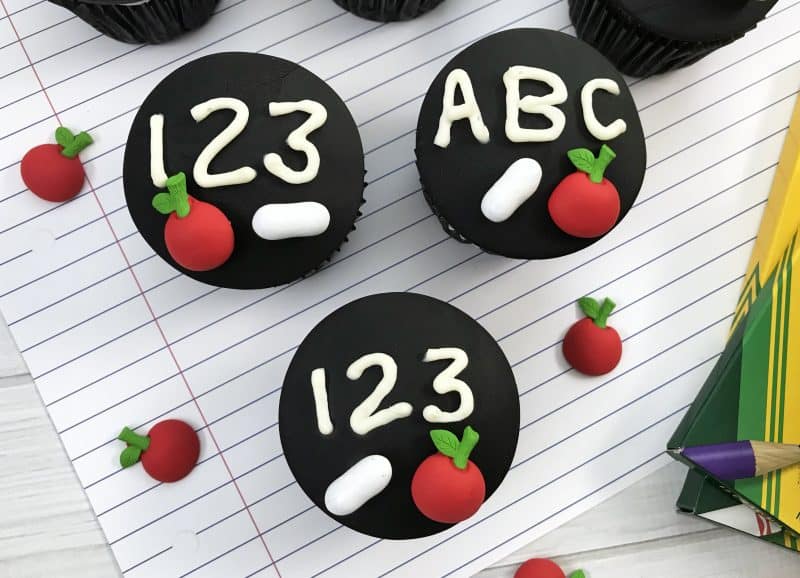 Baking fun after-school snacks for your kids will give you something fun to do while they're in class learning. This recipe idea is also perfect for a family baking event at home. During the weekend you could gather up the supplies and have the kids make the chalkboard decorations on their own. Have fun voting as a family to see who decorated their chalkboard cupcakes the best.
Chalkboard cupcakes can also be a special treat to help your kids who may be anxious about school starting. You can bake up these cupcakes for your kids the day before school starting to help have a fun discussion about back to school season and the new routine ahead of them. Anxious kids can easily be calmed with these chalkboard cupcakes that can ease their mind back into accepting that the school season is starting.
Tips & Tricks to Making Chalkboard Cupcakes
Make these chalkboard cupcakes in paper liners to bring to school as a back to school treat for the classroom.
Practice making letters and numbers on an extra piece of paper or fondant before doing a final version on the chalkboard cupcakes.
Be sure to keep the letters and numbers small as well as centered on the chalkboard.
Add mini frames to the chalkboard on each cupcake after a few hours of refrigeration for an added touch.
You can make these in bulk for special events like after-school playdates or sports event snacks.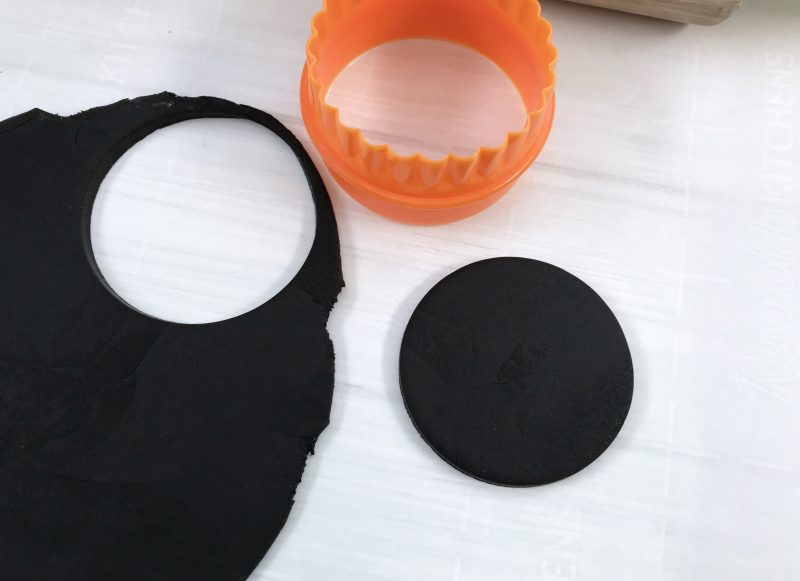 HELPFUL TOOLS TO MAKE THESE BACK TO SCHOOL TREATS
The following are affiliate links. We are a participant in the Amazon Services LLC Associates Program, an affiliate advertising program designed to provide a means for us to earn fees by linking to Amazon.com and affiliated sites.
Black Fondant


Disposable Piping Bags


Small Round Frosting Tips


Tip Set



Back to School Cupcakes Decorated Like Chalkboards
These chalkboard cupcakes are perfect for back to school season, a teacher gift idea or special treat durin ga playdate with kids.
If you loved these Chalkboard Cupcakes that are a perfect after school snack let me know with a 5 star rating!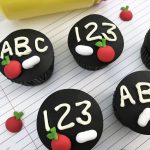 Back To School Chalkboard Cupcakes
These chalkboard cupcakes will be the perfect after-school snack idea to surprise the kids upon returning from school. The sweet combination of chocolate with frosting is very delicious.

Ingredients
1

box of chocolate cake mix

any brand

3

eggs

1/3

C.

vegetable oil

1

C.

water

Black fondant

White frosting

Disposable piping bag

Small round frosting tip

Wilton #4 or #5

White Good & Plenty candies

Wilton Apple Icing decorations

optional but super cute *These can be found at Walmart OR Hobby Lobby, I am not sure why they are not on Amazon as they're not a new product

Black cupcake liners

2.75

biscuit cutter
Instructions
Preheat the oven to 350 degrees and line a 12 count muffin tin with black cupcake liners.

Combine the chocolate cake mix, eggs, vegetable oil and water, mixing well. Fill each muffin well about 2/3 full.

Bake the cupcakes for 18 20 minutes.

Insert a tooth pick into the center of a cupcake around 18 minutes. If it comes out clean, the cupcakes are done.

Remove the cupcakes from the oven and let cool completely.

Once the cupcakes have cooled, generously frost each one with frosting.

Use a rolling pin to roll our the black fondant to about 1/8" thick. Use the 2.75" cookie/biscuit cutter to cut out 16 round circles.

Place the black fondant circles on top of each cupcake.

Attach the small round frosting tip to the disposable piping bag and fill with white frosting.

Gently squeeze the frosting from the bag and write ABC and/or 123 on top of each cupcake.

Apply a small amount of frosting to the back of the apple icings and white Good & Plenty's and place on top of each cupcake.

Repeat with all cupcakes.
Recipe Notes
(optional but super cute) *These can be found at Walmart OR Hobby Lobby, I am not sure why they are not on Amazon as they're not a new product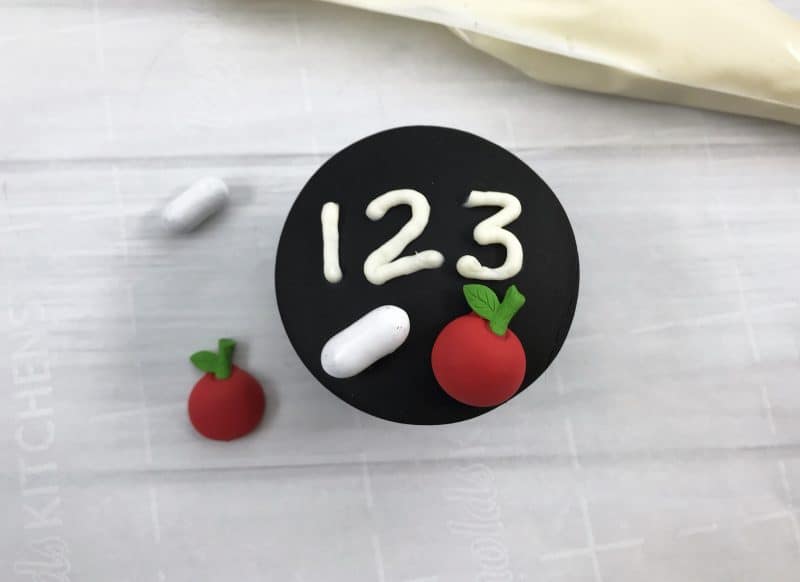 IF YOU LIKED THESE BACK TO SCHOOL CUPCAKES YOU MIGHT ALSO ENJOY…
From left to right: School Bus Treats, No Bake Chocolate Covered Peanut Butter Balls, Easy Sugar Cookie Recipe