These adorable back to school cupcakes decorated like chalkboards are a fun way to celebrate the start of the school year. You can easily grab the ingredients on the list below for a day of baking fun. These chalkboard cupcakes will be the perfect after-school snack idea to surprise the kids upon returning from school. The sweet combination of chocolate with frosting is very delicious.
To make these fun back to school treats you will need the following ingredients: chocolate cake mix, eggs, oil, water, black fondant, white icing, white good and plenty candies, apple decorations.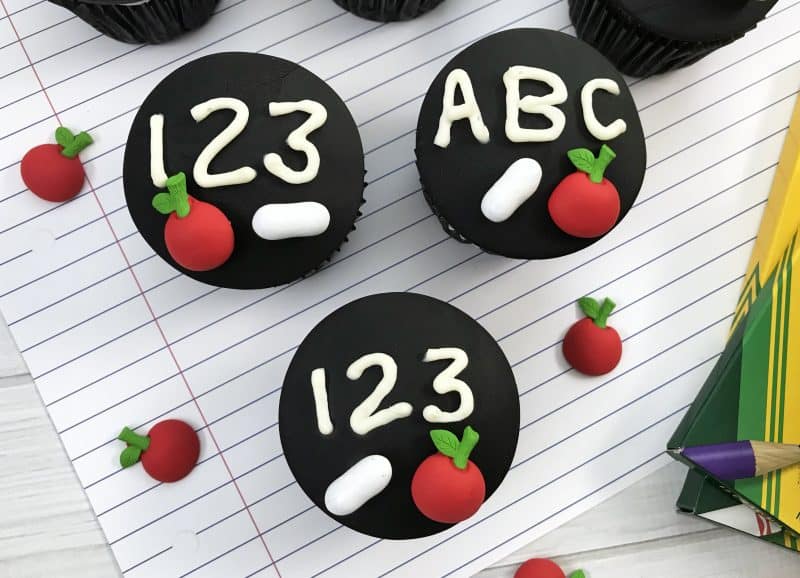 Baking fun after-school snacks for your kids will give you something fun to do while they're in class learning. This recipe idea is also perfect for a family baking event at home. During the weekend you could gather up the supplies and have the kids make the chalkboard decorations on their own. Have fun voting as a family to see who decorated their chalkboard cupcakes the best.
Chalkboard cupcakes can also be a special treat to help your kids who may be anxious about school starting. You can bake up these cupcakes for your kids the day before school starting to help have a fun discussion about back to school season and the new routine ahead of them. Anxious kids can easily be calmed with these chalkboard cupcakes that can ease their mind back into accepting that the school season is starting.
Tips & Tricks to Making Chalkboard Cupcakes
Make these chalkboard cupcakes in paper liners to bring to school as a back to school treat for the classroom.
Practice making letters and numbers on an extra piece of paper or fondant before doing a final version on the chalkboard cupcakes.
Be sure to keep the letters and numbers small as well as centered on the chalkboard.
Add mini frames to the chalkboard on each cupcake after a few hours of refrigeration for an added touch.
You can make these in bulk for special events like after-school playdates or sports event snacks.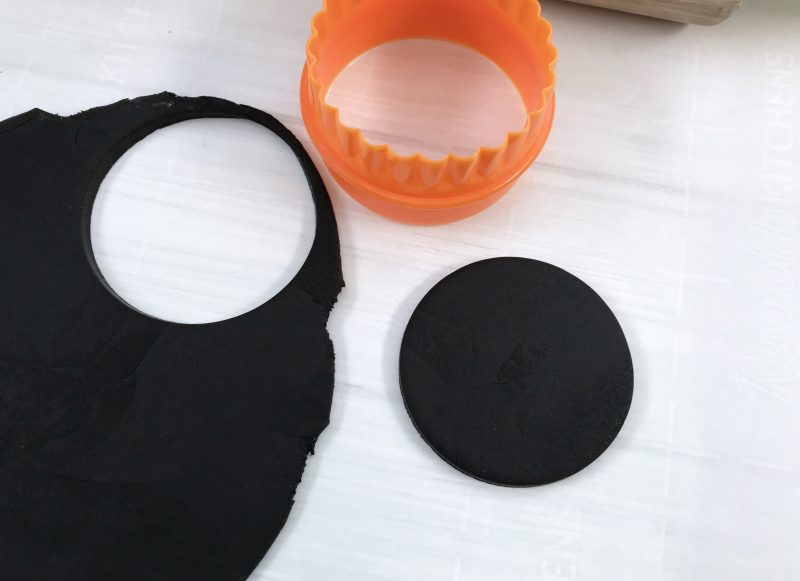 HELPFUL TOOLS TO MAKE THESE BACK TO SCHOOL TREATS
The following are affiliate links. We are a participant in the Amazon Services LLC Associates Program, an affiliate advertising program designed to provide a means for us to earn fees by linking to Amazon.com and affiliated sites.