I love a good hearty red beans recipe, and this one includes some of my favorite sausage! A great Cajun Sausage & Red Beans Recipe is an ideal dish for cool nights. Not only will it be hot and hearty over a bowl of rice, it is a great way to kick up the flavor in your menu plan.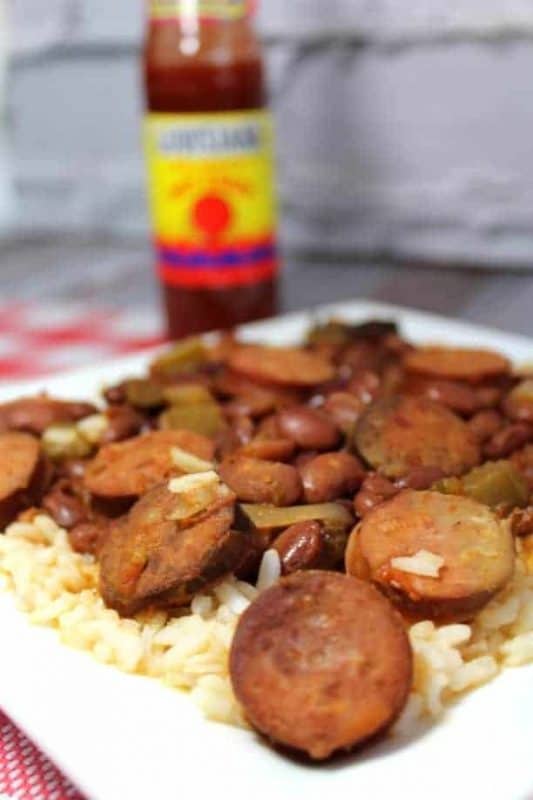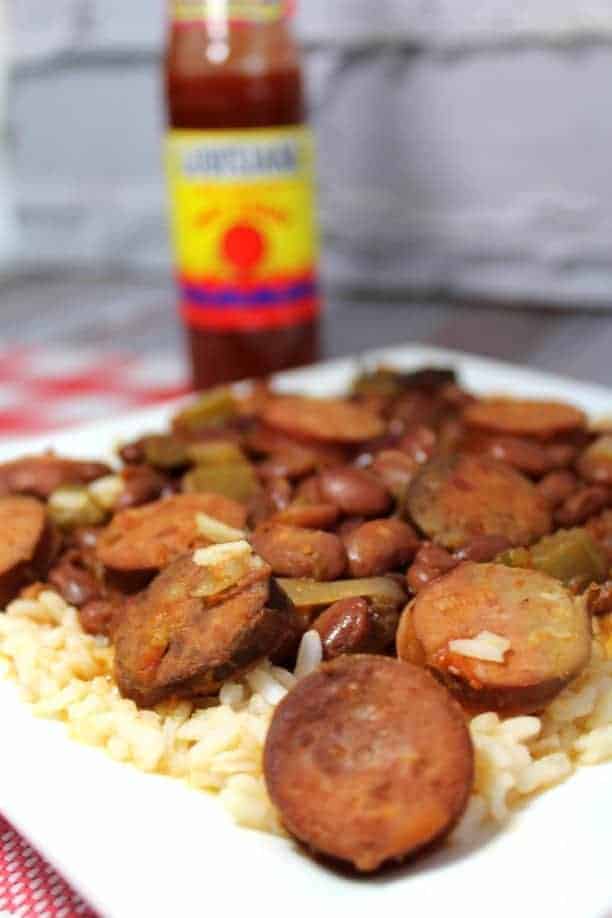 Pin
For this red beans recipe, we use dry red beans instead of canned. Cooking dry beans from scratch is easy and very cost-effective. In fact, dry beans are a frugal menu plan favorite. Some soak their beans overnight, while others simply prefer to slowly cook them in a Slow Cooker like this recipe. Either way works, but anything I can do to eliminate a step I always appreciate, so slow cooking is my favorite.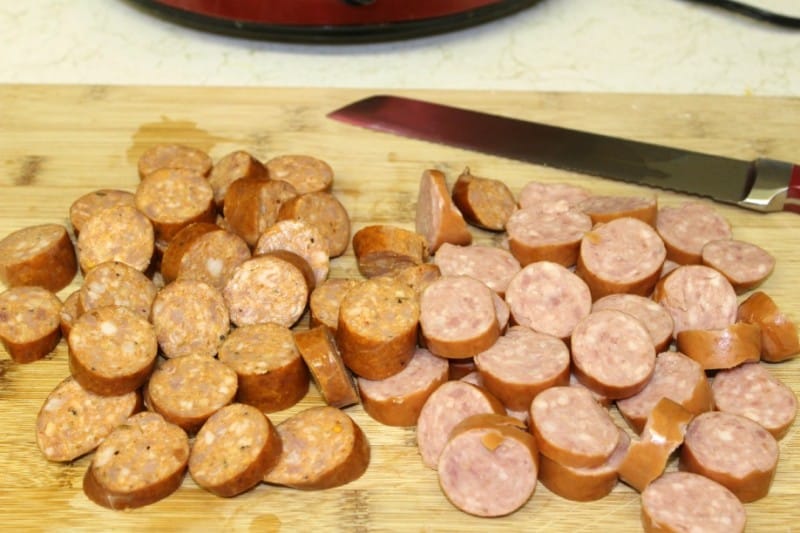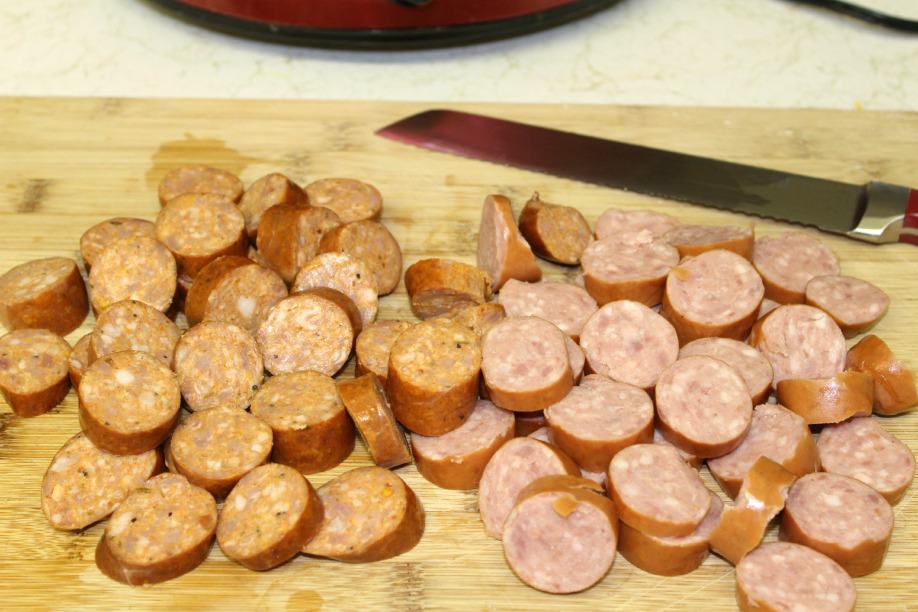 Pin
This Cajun dish is a great option for those who like a bit more spice in their meals. It can also be easy to adjust the flavors to a little spicier or much milder for kids and adults who prefer a different flavor profile. The addition of fresh vegetables and your choice of classic andouille sausage or a leaner smoked turkey sausage gives you the ability to make this a healthy but hearty recipe. Red beans are a naturally low-fat food, so it's easy to keep this a healthy dish.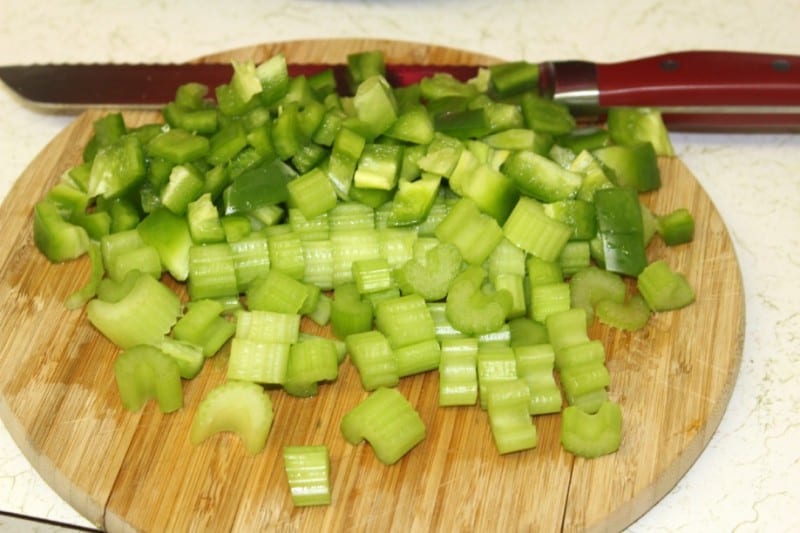 Pin
Make this Cajun Sausage & Red Beans recipe easily in your favorite slow cooker this week. Serve by itself or over a bowl of rice or quinoa for a hearty and satisfying meal that everyone enjoys!
Cajun Sausage & Red Beans Recipe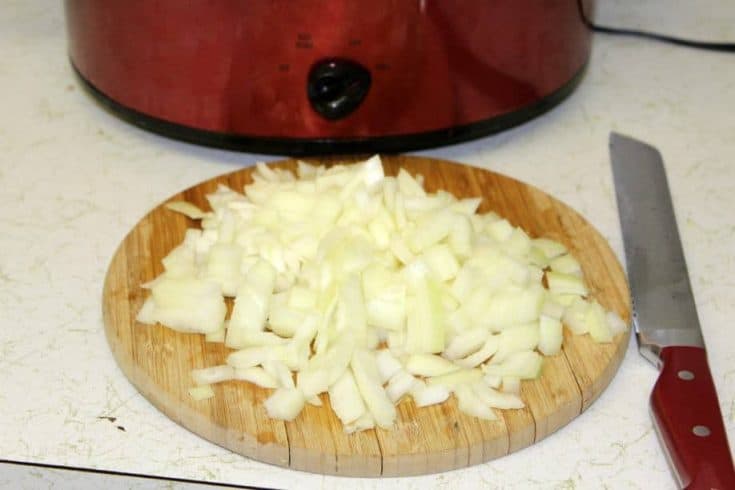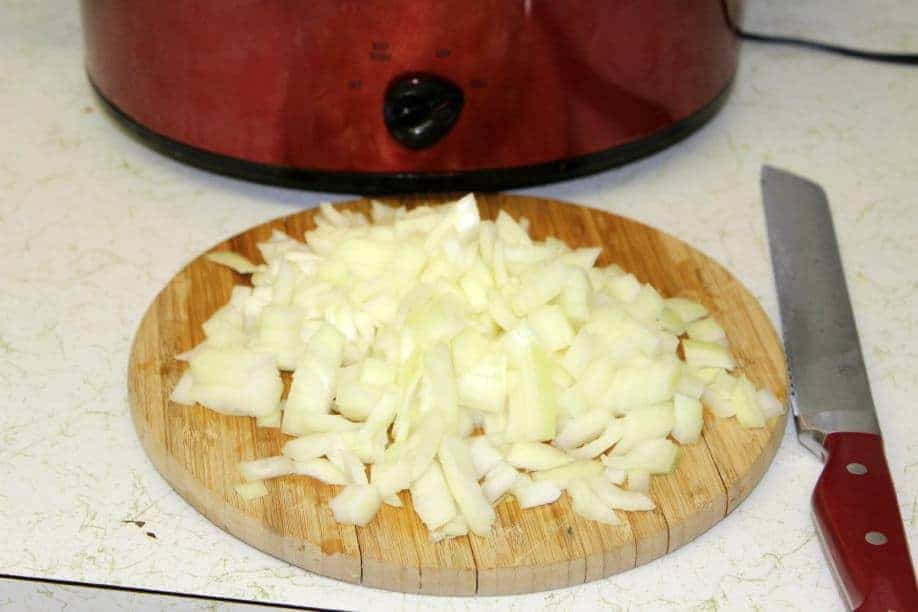 Cajun Sausage & Red Beans Recipe
Prep Time: 15 minutes

Cook Time: 7 hours

Total Time: 7 hours 15 minutes
Ingredients
1 pound dried red beans
3 cups water
4 cups of Chicken stock
2 green bell pepper, chopped
1 medium onion, chopped Yellow or Red
3 celery stalks, chopped
1 pound andouille sausage, Smoked sausage sliced to 1/4 inch thick
3 garlic cloves, chopped or 2 Tablespoons of minced garlic from a jar
4 tablespoons Creole seasoning
3 bay leaves
1 teaspoon of Chili Powder
2 teaspoons salt
2 teaspoons hot sauce
1 teaspoon ground black pepper
4 cups cooked rice
Instructions
Check red beans for any small pebbles then rinse thoroughly.
Add beans, water to the crock pot.
Chop all the veggies and add to the crock pot.
Next, chop the sausage.
Complete it with creole seasoning (I used Tony's).
Turn the crock pot on high for 7 hours. When ready to eat, prepare your rice.
Pour red beans over brown rice and serve.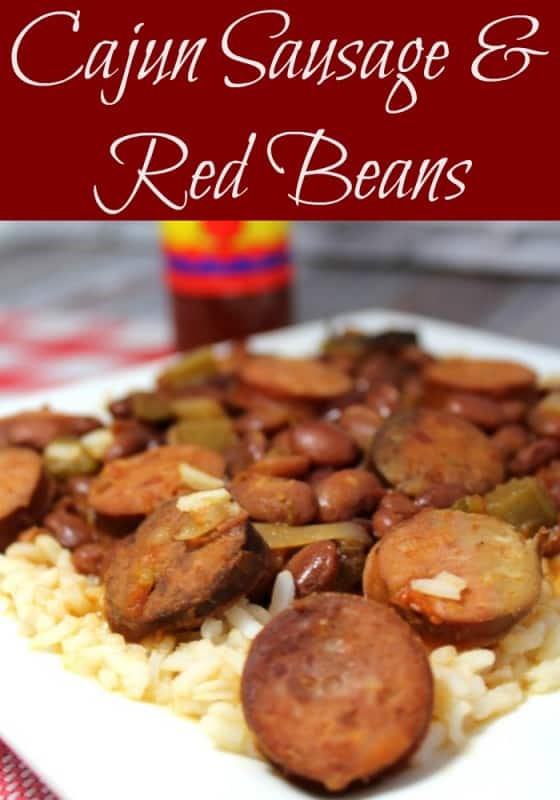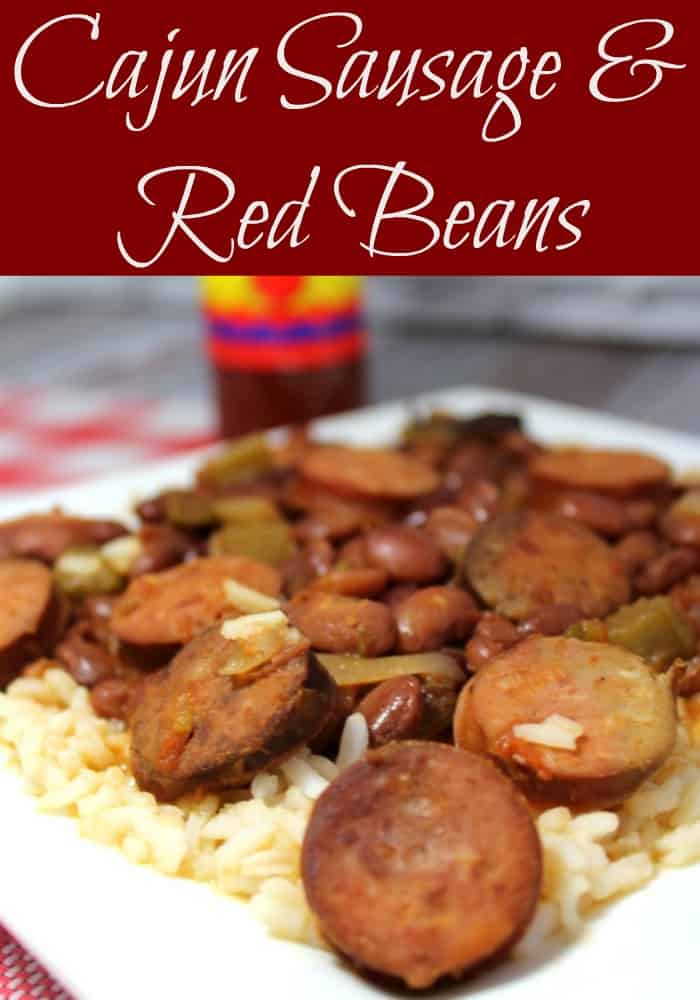 Pin
Other Great Sausage Dishes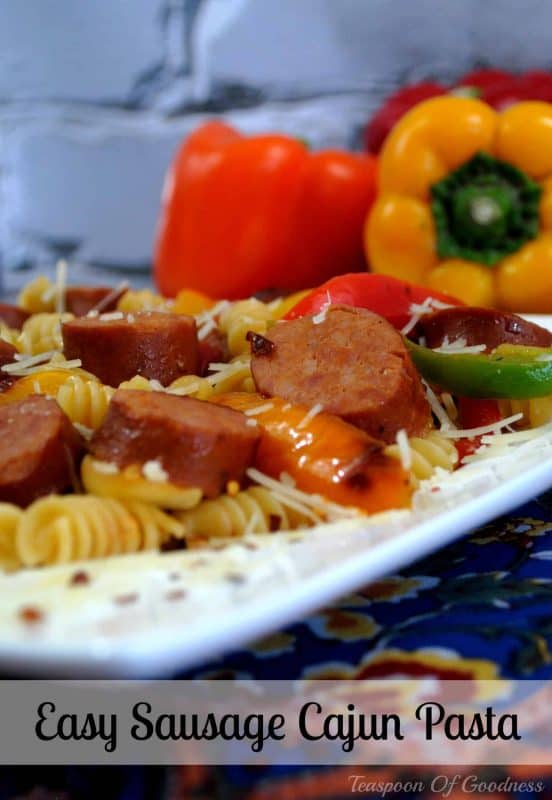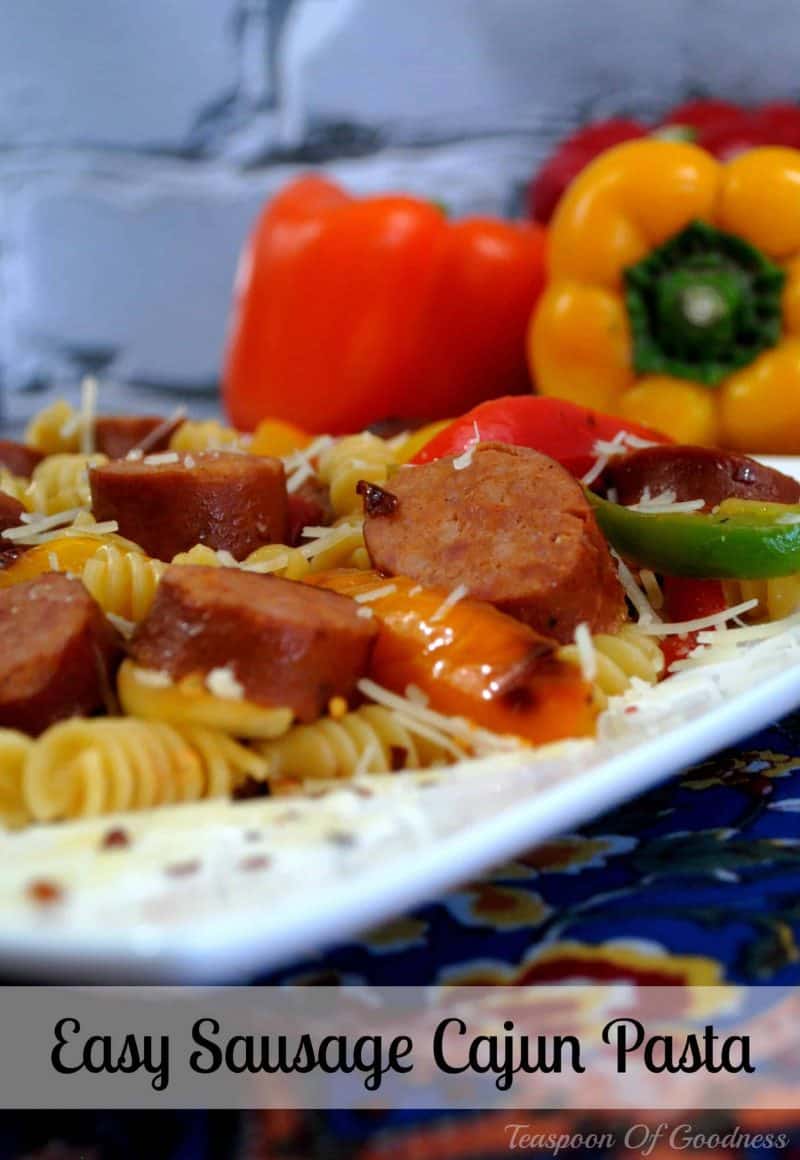 Pin
Slow Cooker Recipe ~ Green Beans, Sausage & Potato Dinner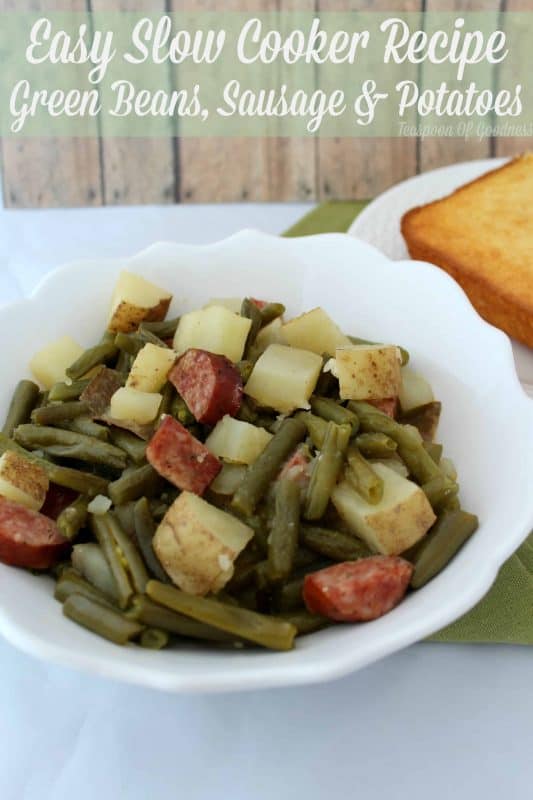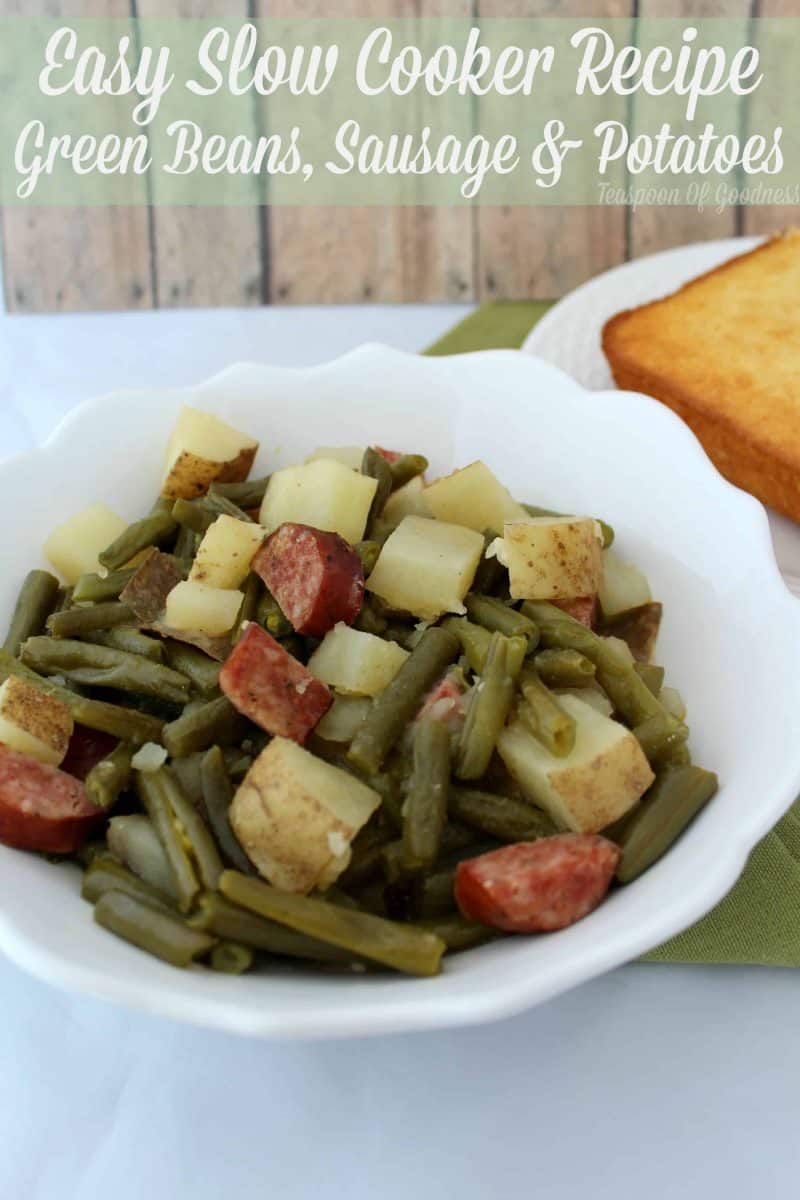 Pin
Blueberry Pancake Sausage Bake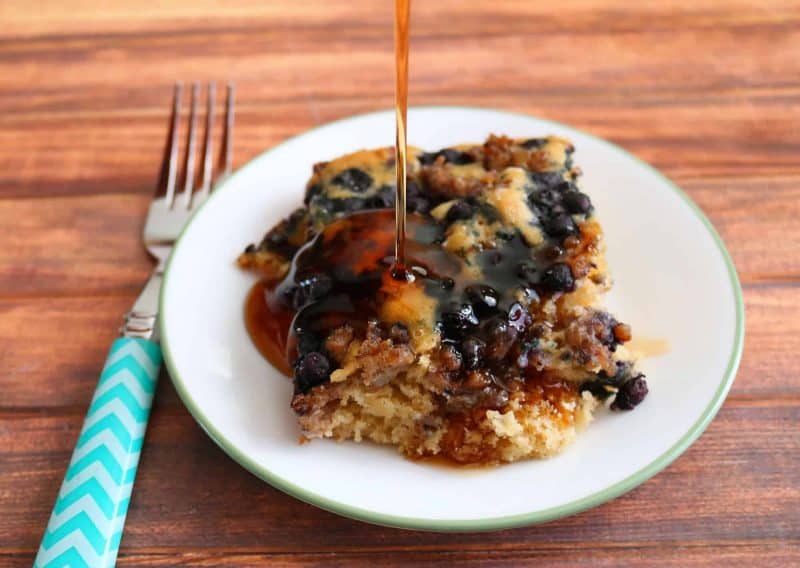 Pin
Visit Teaspoon Of Goodness's profile on Pinterest.