Last Updated on
Dinner in 20  minutes?  Yes it's possible to have a delicious dinner packed with bell peppers and pasta in 20 minutes or less.  Like most moms I'm busy in the evenings and I don't always plan the best.  That is one reason why I like this Easy 20 Minute Sausage Cajun Pasta.  It has the ingredients that I always have on hand and requires minimal prep work.  I can do the chopping, while my son is doing his reading, at the counter in the kitchen.  In the time it takes him to do his reading, I can have dinner on the table!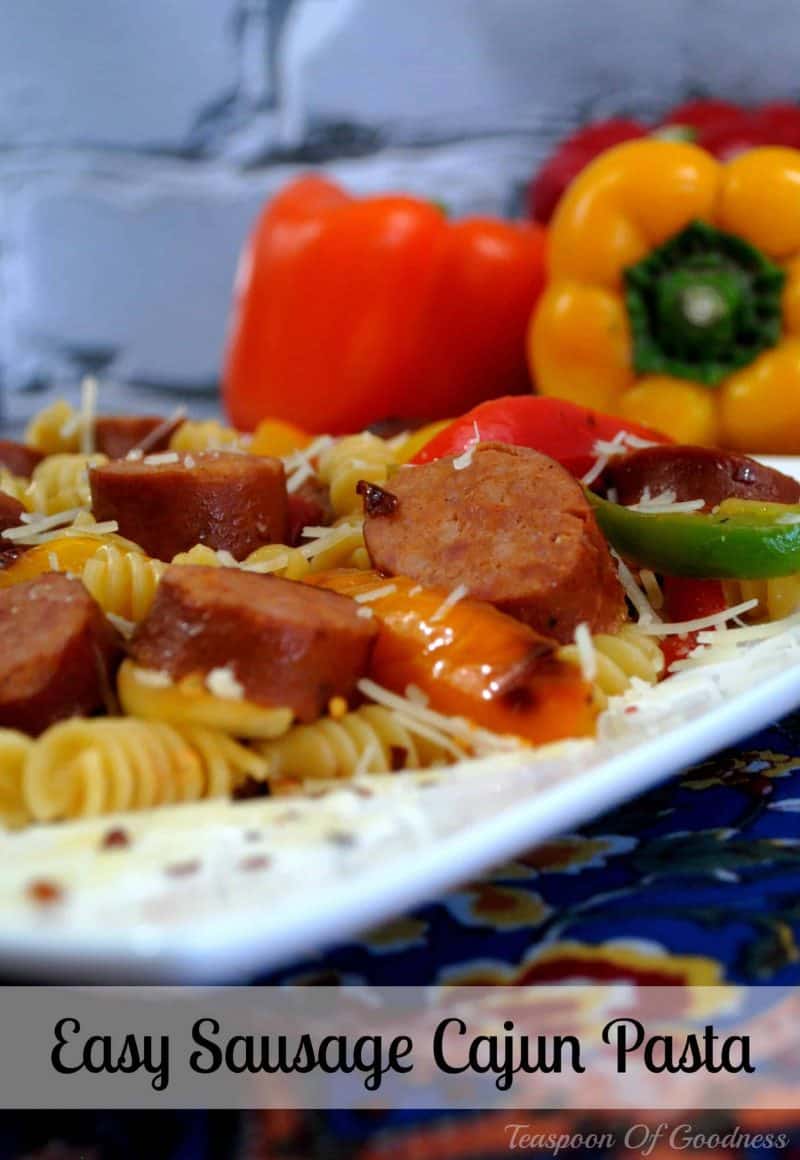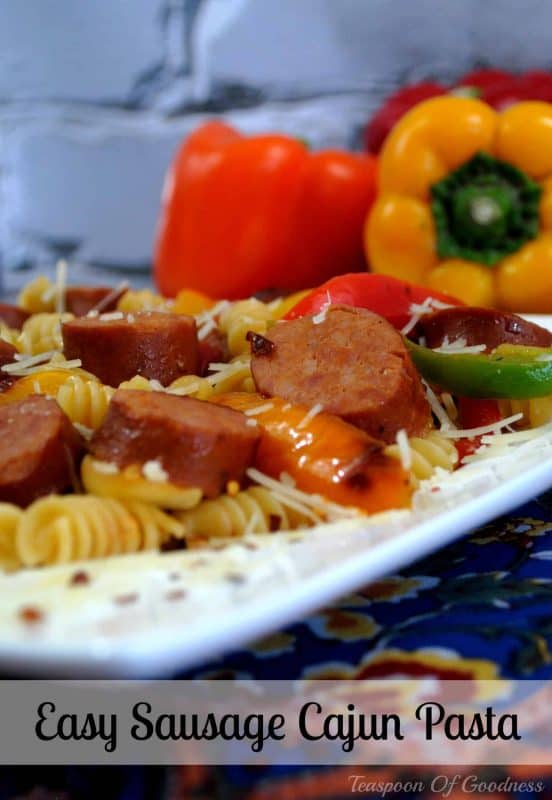 Look at that amazing color in this dish.  I am drawn to this dish because of the pop of color in everything, it just makes it so enticing for me and the family. Sometimes I can't believe it can be cooked so quickly.  Not only does this work for an easy and quick dinner, but it fits great into a busy lunch schedule.  My husband comes home most days for lunch and it's nice to not serve him a cold sandwich everyday, he appreciates my efforts too.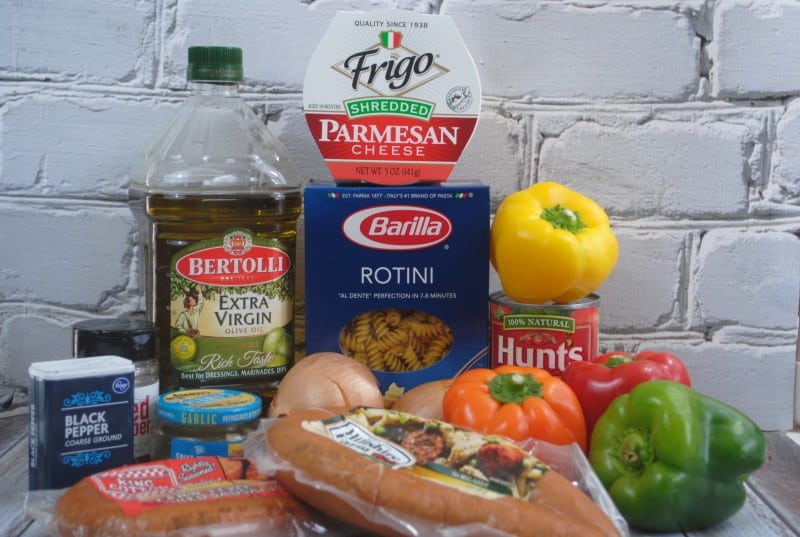 Easy 20 Minute Sausage Cajun Pasta
Ingredients
12 oz of Rotini Pasta
2 Tbsp olive oil
1/2 sliced onion
2 Tbsp minced garlic
1 red bell pepper, cut into strips
1 orange bell pepper. cut into strips
1 yellow bell pepper, cut into strips
1 green bell pepper, cut into strips
1 package Cajun Sausage, 13 oz cut into 1/2 in rounds 1 package of smoked sausage (13oz) cut into 1/2 in rounds
Crushed red pepper, to taste
1 can chopped tomatoes
1 C shredded Parmesan cheese
Salt and black pepper, to taste
Instructions
Cook pasta in a large pot of boiling salted water until pasta is al dente
While pasta is cooking, heat the olive oil over medium-high heat in a large pan.
Add the onion, garlic, peppers, and sausage.
Cook for about 7 minutes, stirring occasionally.
Drain the pasta.
Pour the pasta into a large serving bowl.
Stir in the onions, peppers, and sausage.
Add the tomatoes, Parmesan cheese
Season with salt and pepper
Serve.

Can you fit this Sausage Cajun Pasta into your busy schedule?  What meals are your go to meals for a busy schedule?
Save On These Ingredients