Want your kids to learn while having their snacks? Look no further than this Stoplight Iced Chocolate Shortbread Cookies recipe! This recipe is super easy to make, delicious, and of course, the kids will have fun. It's a perfect treat for school parties or just because at the end of a long school day. Plus, they can learn a bit about stoplights and baking in the process!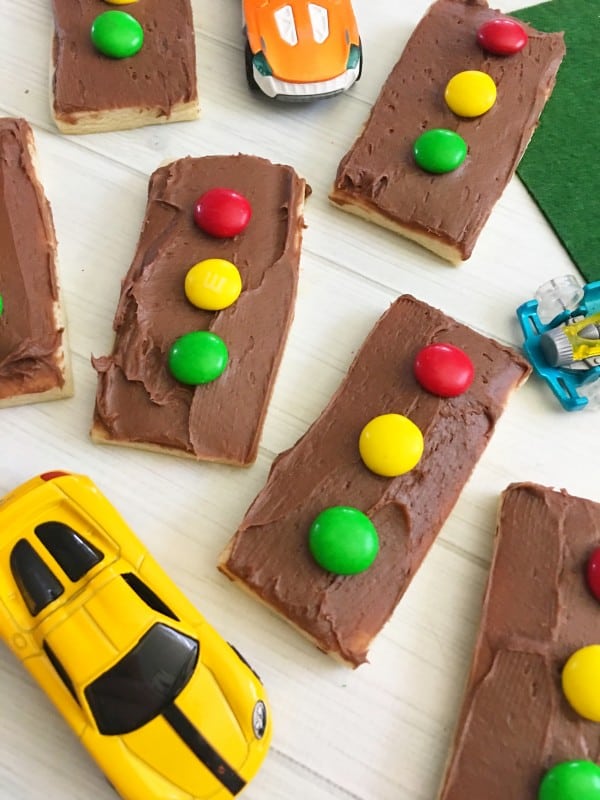 Pin
Stoplight Iced Chocolate Shortbread Cookies
I love a good soft cookie; these are even better with the chocolate icing and candies. If you have a kid that is interested in cooking, this is a great idea for them. The recipe is super easy to make, and they can have fun helping you decorate these chocolate shortbread cookies with some icing and candy pieces to make it look like a stoplight!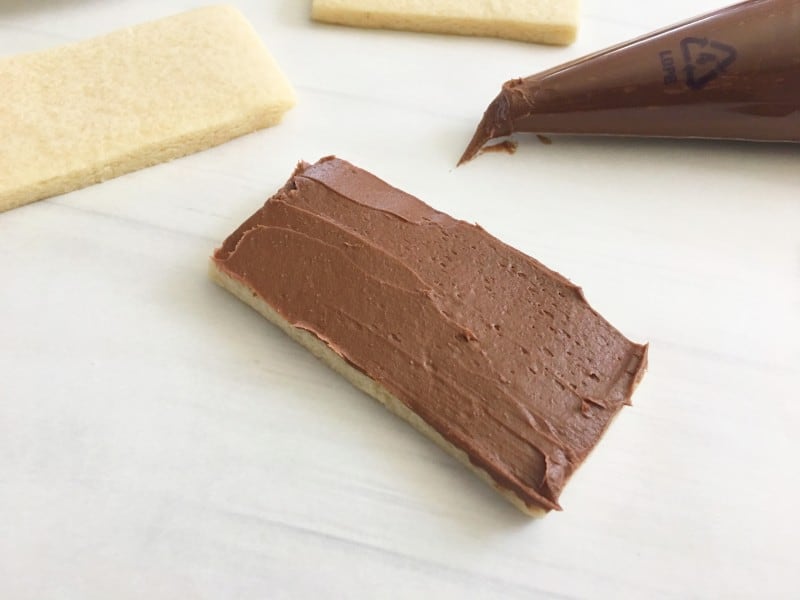 Pin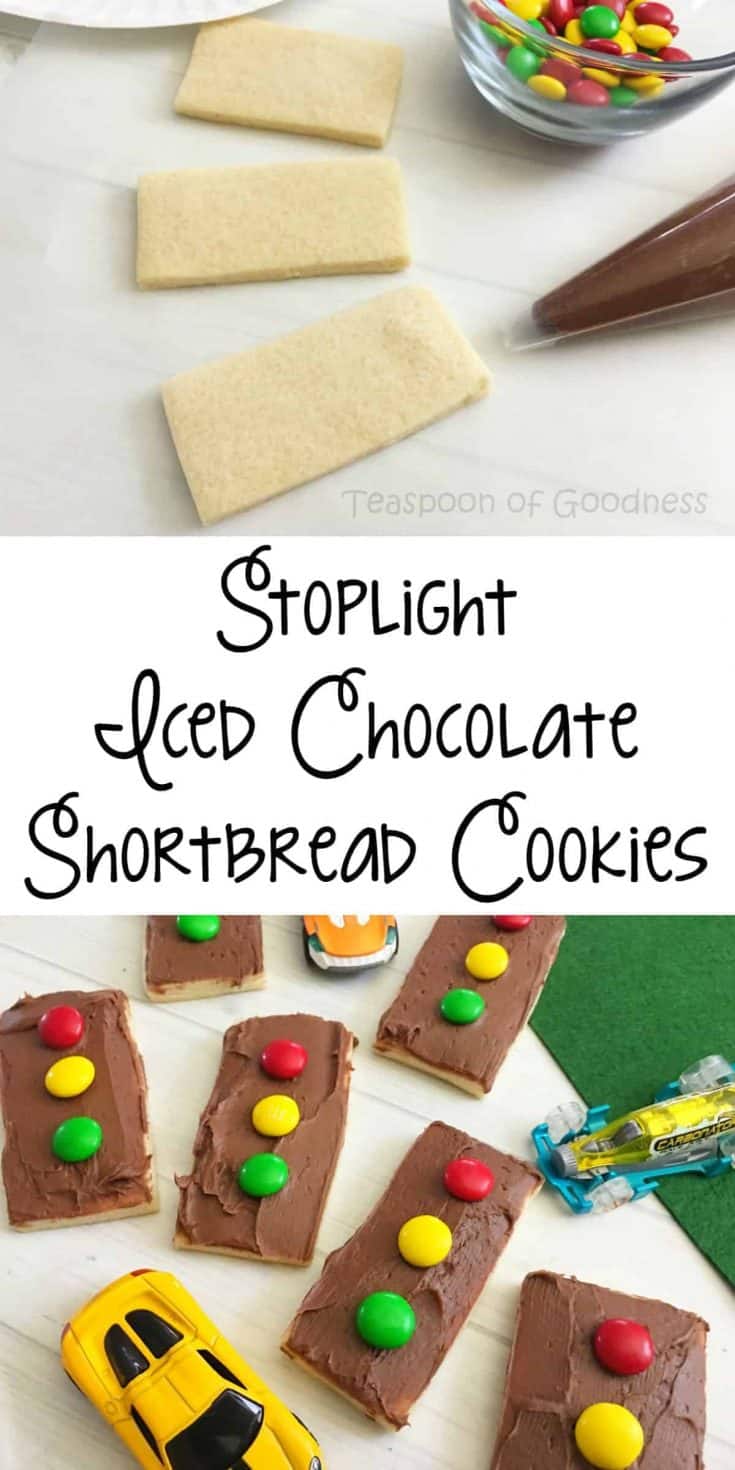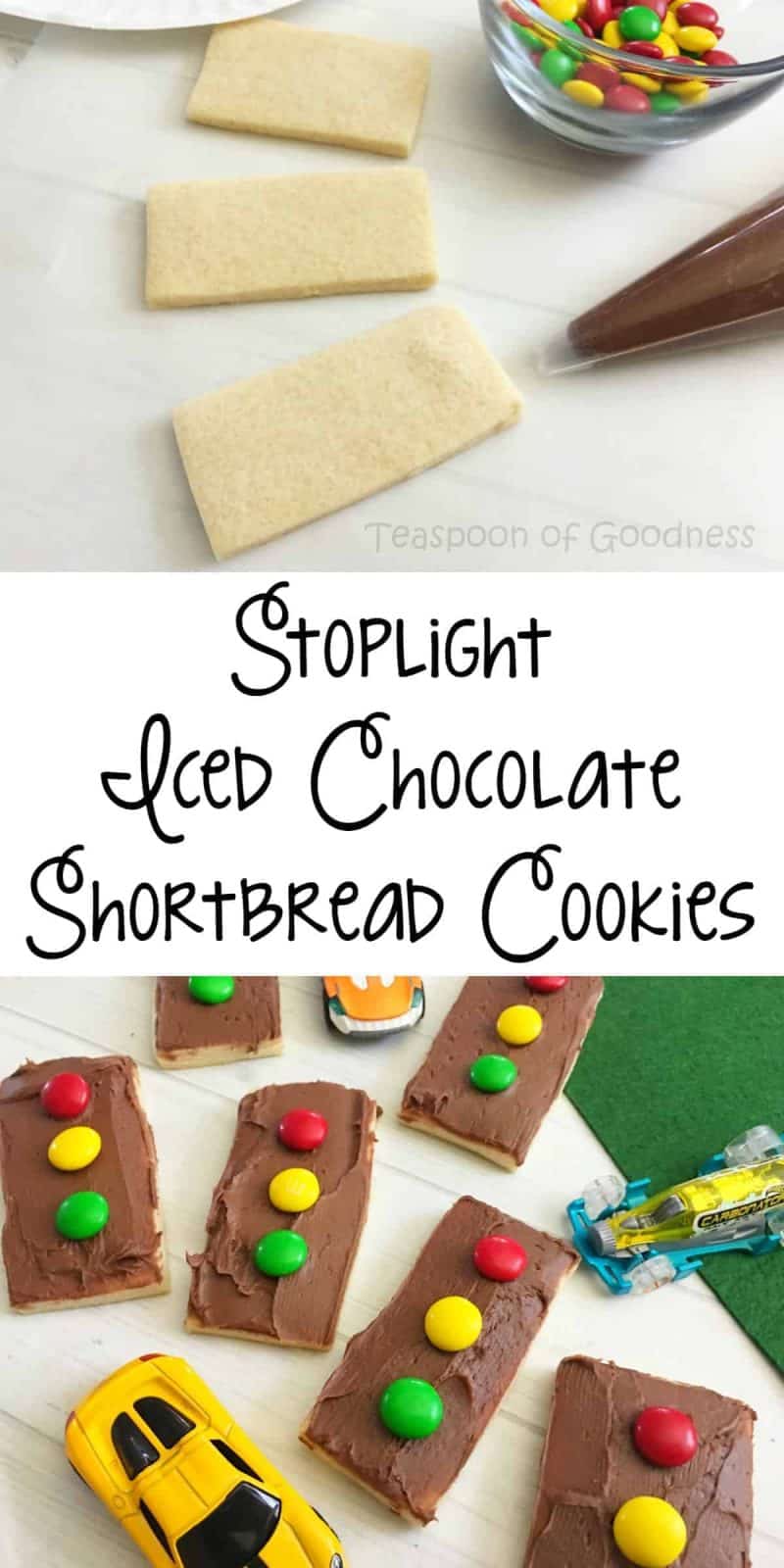 Yield: 48
Stoplight Themed Iced Shortbread Cookies
Cook Time: 10 minutes

Total Time: 10 minutes
Ingredients
1 1/2 cups softened butter
1 1/2 cups granulated sugar
1 tablespoon vanilla extract
1 teaspoon almond extract
4 Cups all purpose flour
1/2 teaspoon salt
2 eggs
2 16oz cans milk chocolate frosting
Red, green, and yellow M&M's
Instructions
Preheat your oven to 325° and line a couple baking sheets with parchment paper
Use a hand or stand mixer to beat your butter and sugar until light and fluffy (about 2-3 minutes)
Mix in your vanilla extract, almond extract, and eggs and beat lightly until combined
Then add your flour and salt in and continue to mix until your ingredients start sticking together ( might take a few minutes)
Roll your dough out onto a floured piece of parchment paper and use your square cookie cutters to cut out squares, then cut the squares in half and place onto your lined baking sheets
Bake for 10 minutes and let cool
Fill one decorating bag with your chocolate frosting and frost your cookies or just use a small spatula
Vertically add your M&M's in stoplight order (red, yellow, then green)
Supplies Used ForStoplight Iced Chocolate Shortbread Cookies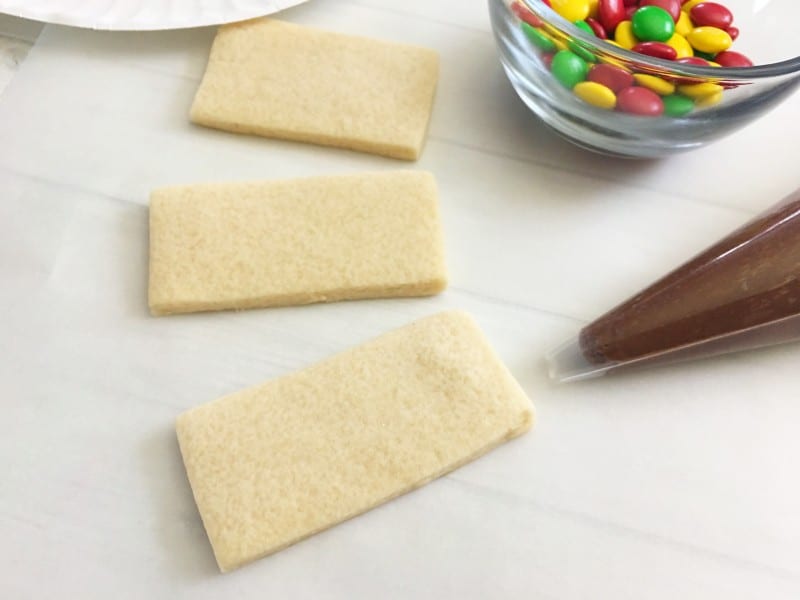 Pin
Decorating bag – these Wilton Featherweight bags are my FAVORITE decorating bag!
Parchment paper
Rectangle or square cookie cutter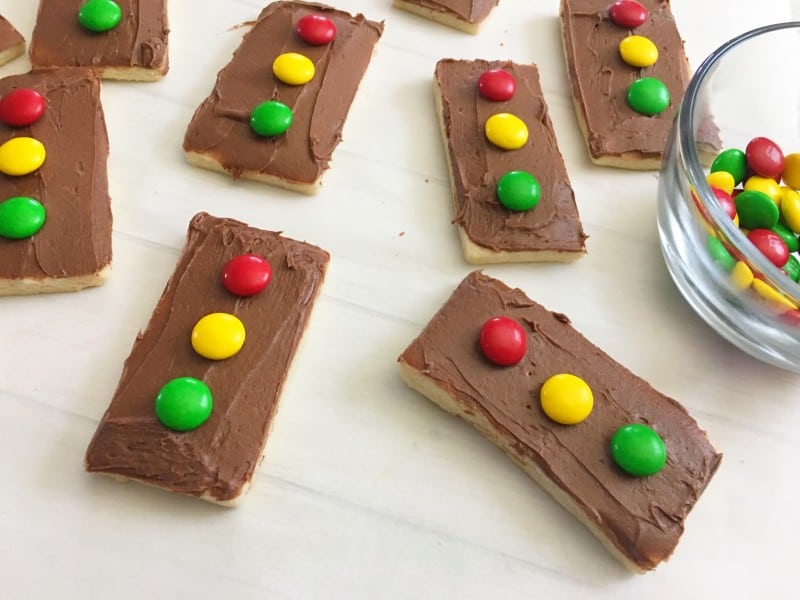 Pin
Use this recipe for chocolate shortbread cookies to teach your kids about the colors of a stoplight. This can also be a great time to work with them on learning how to measure, talking about fractions, and even how to stay clean in the kitchen. Baking with kids is so much fun!
Even if you don't bake with your kids, this recipe is a great option to create on your own for a fun after school snack. Enjoy these Stoplight Iced Chocolate Shortbread Cookies with a cup of milk for a fun themed treat!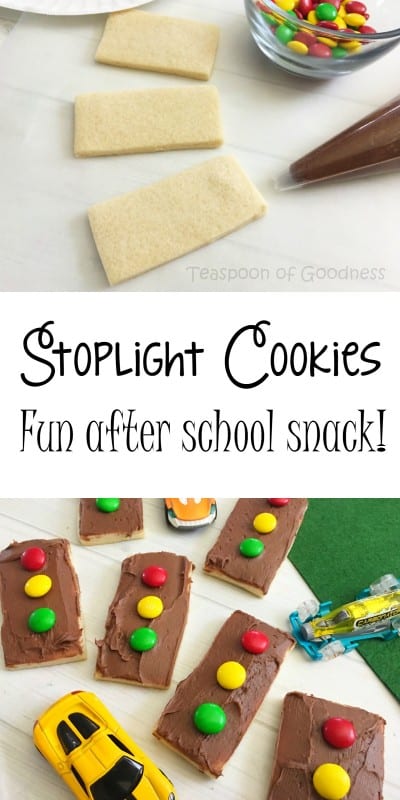 Pin