Everyone loves guacamole, but this Bacon & Tomato Guacamole Easy Appetizer is going to wow the crowd at your next party. Whether you are serving this up on game day, for a holiday party, or just as a side with your favorite burgers, you can't go wrong with this easy appetizer recipe.
The addition of bacon, sour cream, and hot sauce makes this guacamole dip truly unique. Unlike the traditional variety, this is a bit more flavorful and a great choice for those bacon lovers, as well as those who like a bit more of a kick.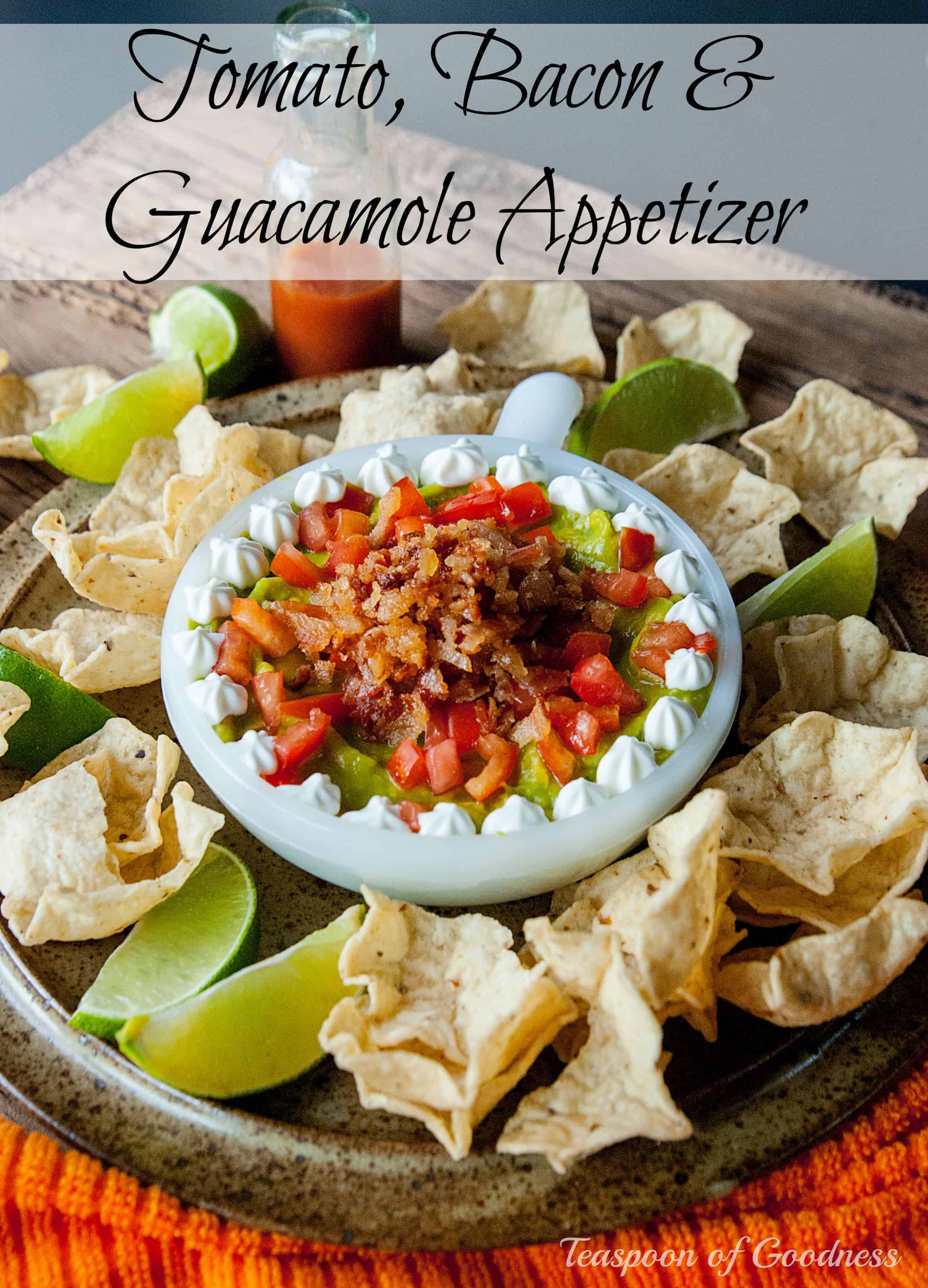 Pin
To pick a ripe avocado, you want one that is just beginning to be soft to the touch. If you can only find under-ripe or hard avocados in your grocery store, you can place those in a paper bag for 24-48 hours to help them ripen.
Prep your bacon by cooking ahead of time and allowing it to drain on paper towels. While that is draining, you can easily chop your green onions and garlic if you aren't using easy pre-minced garlic in a jar.
You can mash your avocado to the consistency you prefer. Chunky or smooth doesn't matter as long as you like the overall texture and flavor. Mix all the ingredients together and serve with some of your favorite chips, like corn scoops or tortilla chips.
Bacon & Tomato Guacamole Easy Appetizer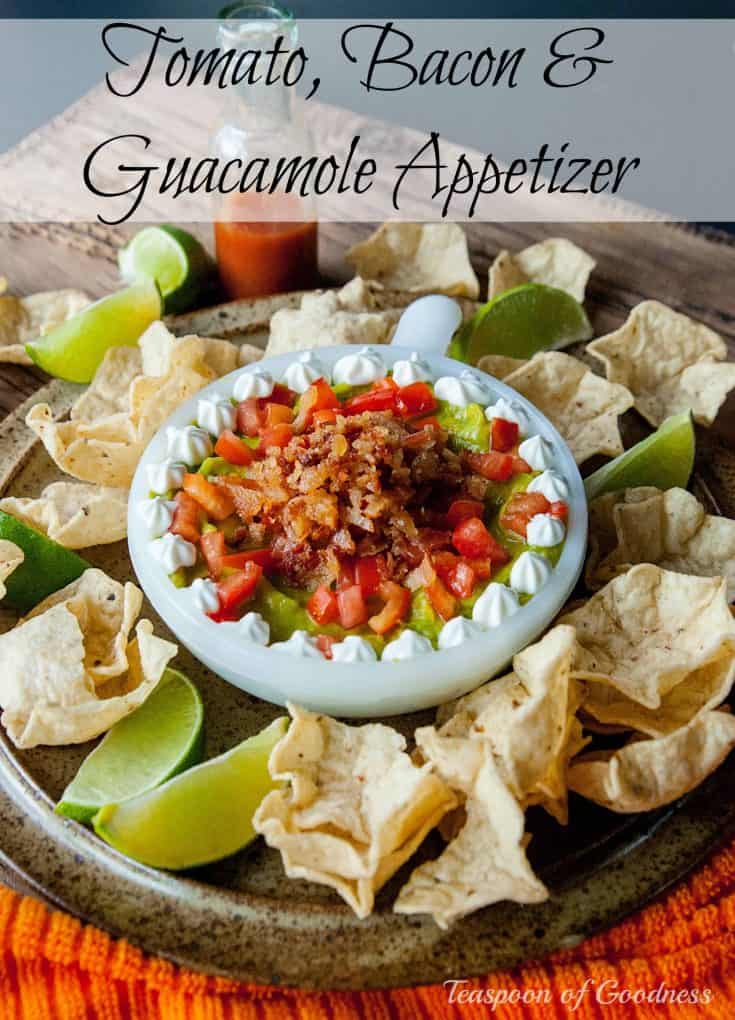 Bacon & Tomato Guacamole Easy Appetizer
Prep Time: 10 minutes

Total Time: 10 minutes
Ingredients
2 Avocados
2 Tbsp. Green Onion, chopped fine
1 tsp Garlic, minced
1 whole Lime, juiced and de-seeded
1 tsp Hot sauce or chipotle peppers, optional
1 whole Tomato, de-seeded
5 strips Bacon, cooked crispy
¼ C Salsa, As spicy as desired
¼ C Sour cream
Bag of Dorito's "Scoops"
Instructions
Cut and scoop out Avocados into a bowl and mash to a consistency you desire (chunky or smooth)
Add lime juice, garlic, onion and hot sauce, and combine well. Allow flavors to mingle 20 minutes in the refrigerator.
Presentation
Simply spoon the guacamole into a serving dish. Garnish with chopped bacon and tomatoes, and for a decorative touch, pipe the sour cream in small dollops around the dish.
Garnish with the Scoops, lime juice and hot sauce for self service.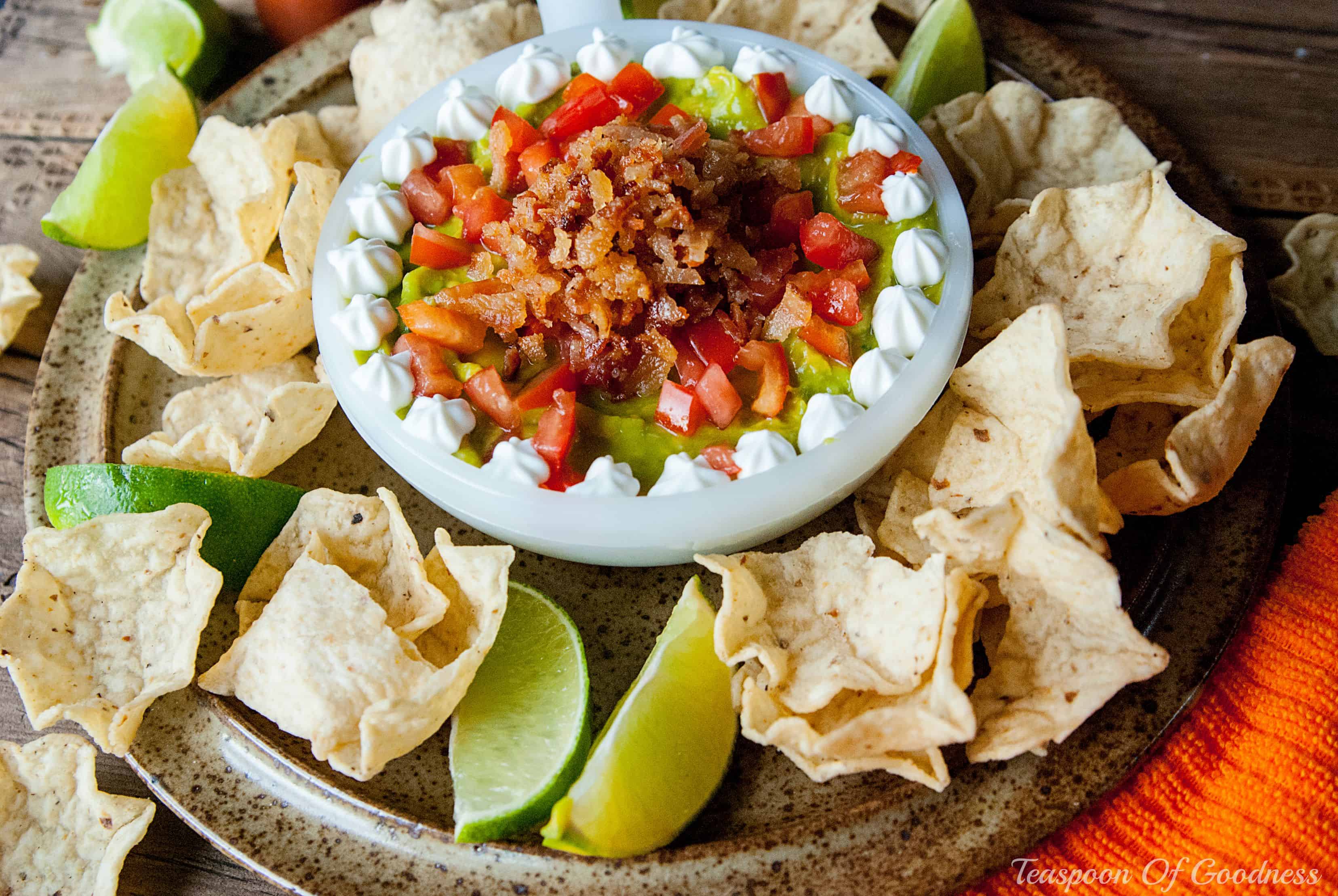 Pin
This bacon & tomato guacamole easy appetizer is a great addition to any party. To create a great spread everyone will enjoy, make sure to make our stuffed mushroom caps, feta cucumber & tomato dip, or the delicious and creamy Chili's copycat skillet queso recipe. Dips are always a favorite at parties!
Visit Teaspoon Of Goodness's profile on Pinterest.