Whether you are making them for a party, or a special after-dinner snack, these S'Mores Cupcakes are the ideal treat that will please everyone's taste buds. That classic flavor combination of chocolate, marshmallow, and Graham cracker is one that brings great memories of camping with family as a child.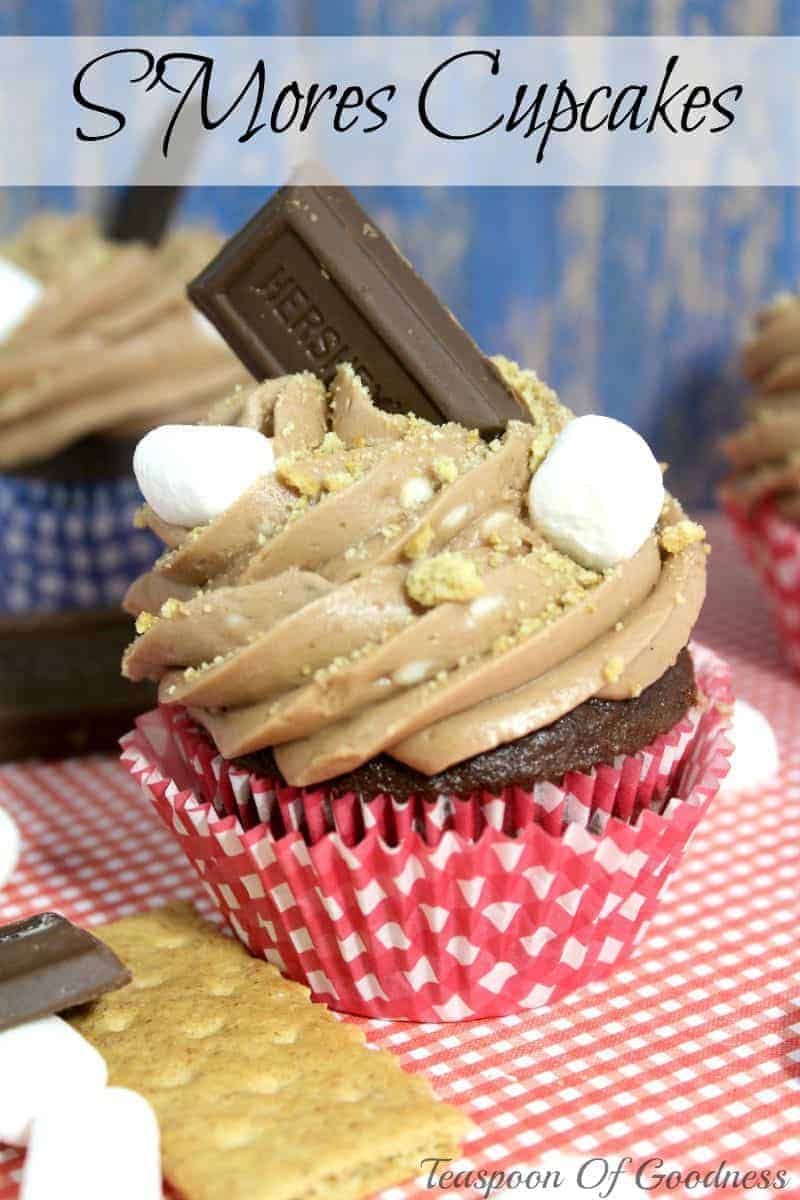 Pin
While making homemade S'Mores cupcakes takes a bit more work than buying a boxed mix, the result is definitely worth it. A bit of prep work for your batter and frosting makes this process simple and the results delicious.
To make a nice light and fluffy cupcake, you will want to sift together your dry ingredients. This helps remove lumps and break up the ingredients to provide the best texture. The sugar, flour, cocoa, baking powder, baking soda, and salt are all easy to sift together into a large bowl. Next, you'll add eggs, milk, and oil, and beat your batter for 2 minutes in a stand mixer or a hand mixer.
The next step is so fun to do! Grab a baggie and add your Graham crackers to it. Pound until they are crumbs. Usually, one sleeve of crackers is perfect. You could also buy Graham cracker crumbs to use if you want to skip this step. You'll add a spoon of the crumbs to the bottom of your cupcake liner, then your cake batter, and finally, the marshmallows will be stuck down into the cupcakes. This creates a wonderful blend that will melt in your mouth.
While your cupcakes are cooking, you'll want to create your frosting. A stand mixer really helps to blend the butter, sugar, cocoa, and milk until smooth and creamy. Once the cupcakes have cooled, you can easily frost them, adding extra Graham cracker crumbs, chocolate squares, and even a couple of marshmallows.
S'Mores Cupcakes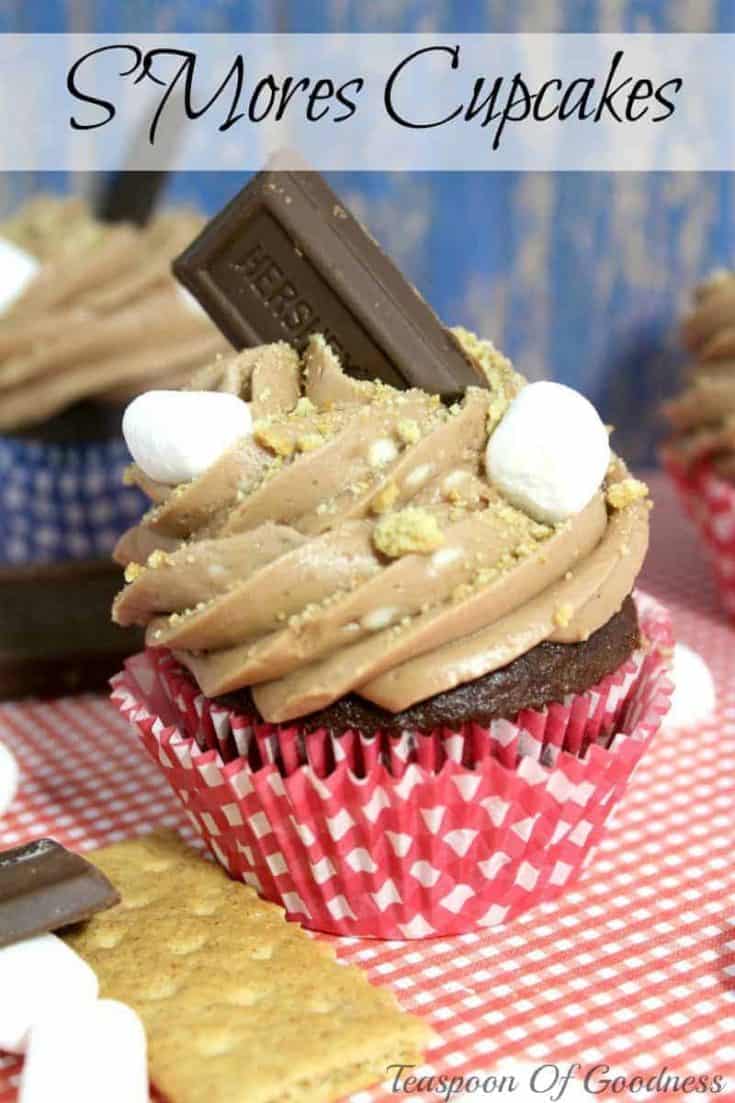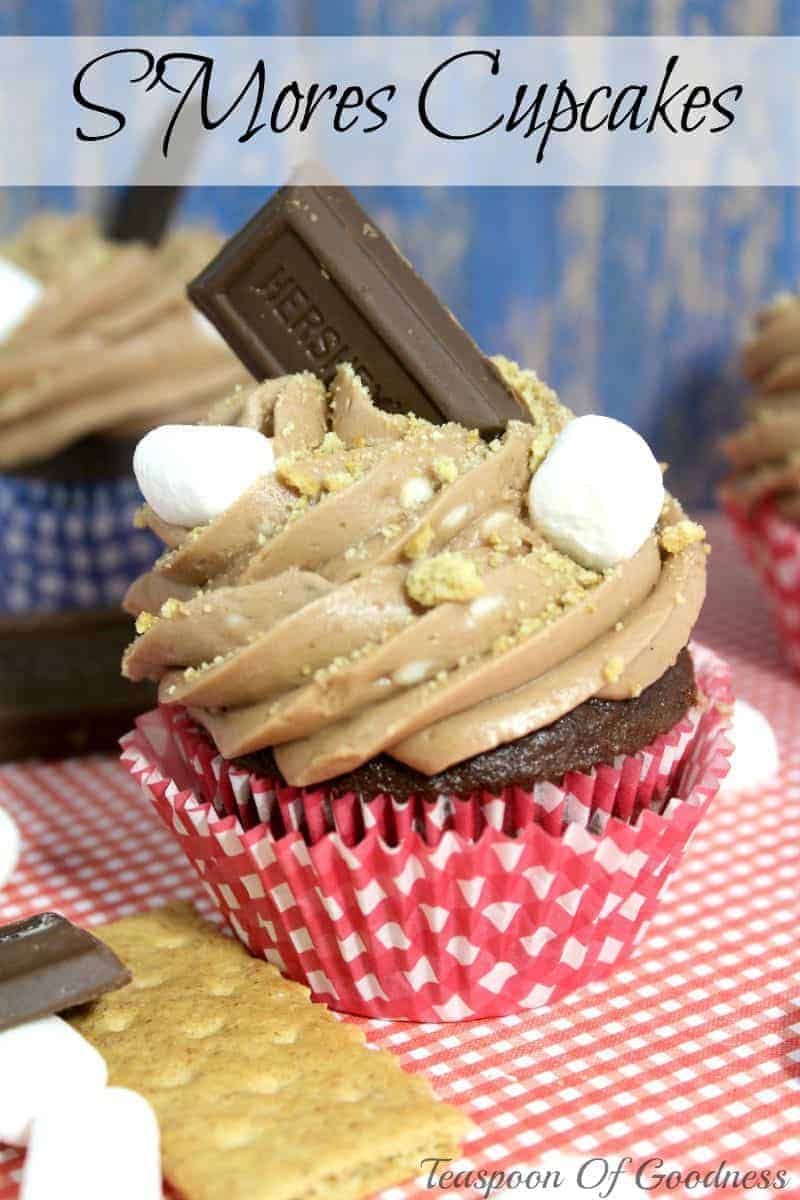 S'Mores Cupcakes
Ingredients
Cupcake Ingredients
2 C Sugar
1 3/4 th C All-Purpose Flour
3/4 C Cocoa
1 1/2 t Baking Soda
1 1/2 tea Baking Powder
2 Eggs room temp.
1 1/2 tea Salt
1 C Milk
1/2 C Vegetable Oil
1/2 C small Marshmallows
1/2 bag of Graham Crackers
Frosting Ingredients
1 C Sweet Cream Butter
2/3 C Cocoa
3 C powdered sugar
1/3 C milk
1 TBSP Marshmallow extract
Instructions
Cupcake Directions
Heat your oven to 350 and line cupcake pan with cupcake liners
Stir together sugar, flour, cocoa, baking powder, baking soda, and salt in large bowl. Add your eggs, milk, and oil. Beat with a mixer for 2 minutes. Set aside.
Break Graham crackers in half and place in ziplock bag. Pound with cookie roller until finely crushed.
Scoop 1 Tablespoon of graham cracker into cupcake tin and then scoop chocolate cake batter onto graham cracker. Push in 3 small marshmallows in center.
Bake for 20 minutes.
Let cupcakes cool. Once cooled, put on wire rack.
Frosting Directions
Place softened butter in mixing bowl and add in the cocoa and powder sugar. Mix on low until combined. Scrap sides and add in the extract.
Add in heavy cream and scrap down the sides.
Frost cupcakes.
Garnish with graham cracker crumbs, marshmallows and a hershey piece.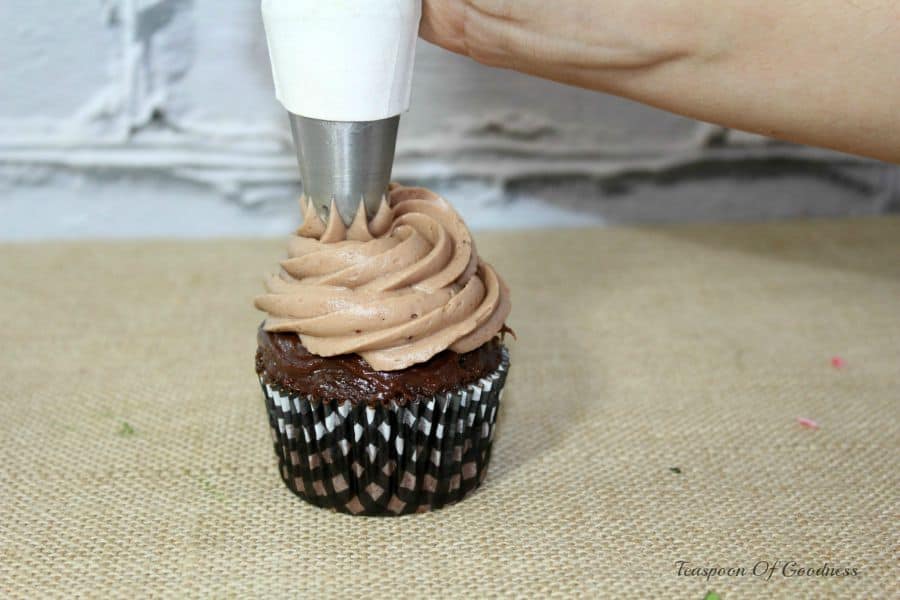 Pin
These S'Mores cupcakes are going to be a favorite for everyone in your family. For a more rocky road flavor, you can even chop nuts and add them to the batter! Serve these to your friends and family at your next party, or make them as a special surprise for the kids after-dinner treat.
Visit Teaspoon Of Goodness's profile on Pinterest.