Looking for Mother's Day brunch recipes? Breakfast or brunch for Mom is one of the classic ways to celebrate Mom on Mother's Day. Seriously, how could Mom not love getting a delicious breakfast and some special time with family and friends.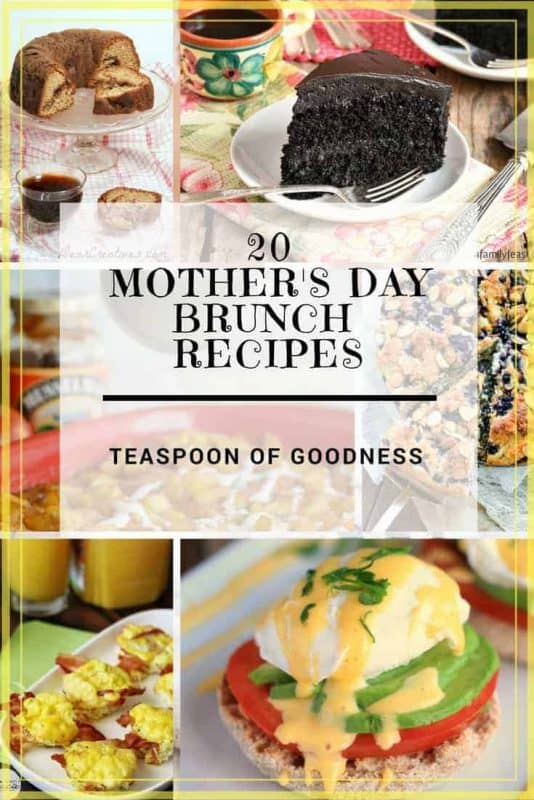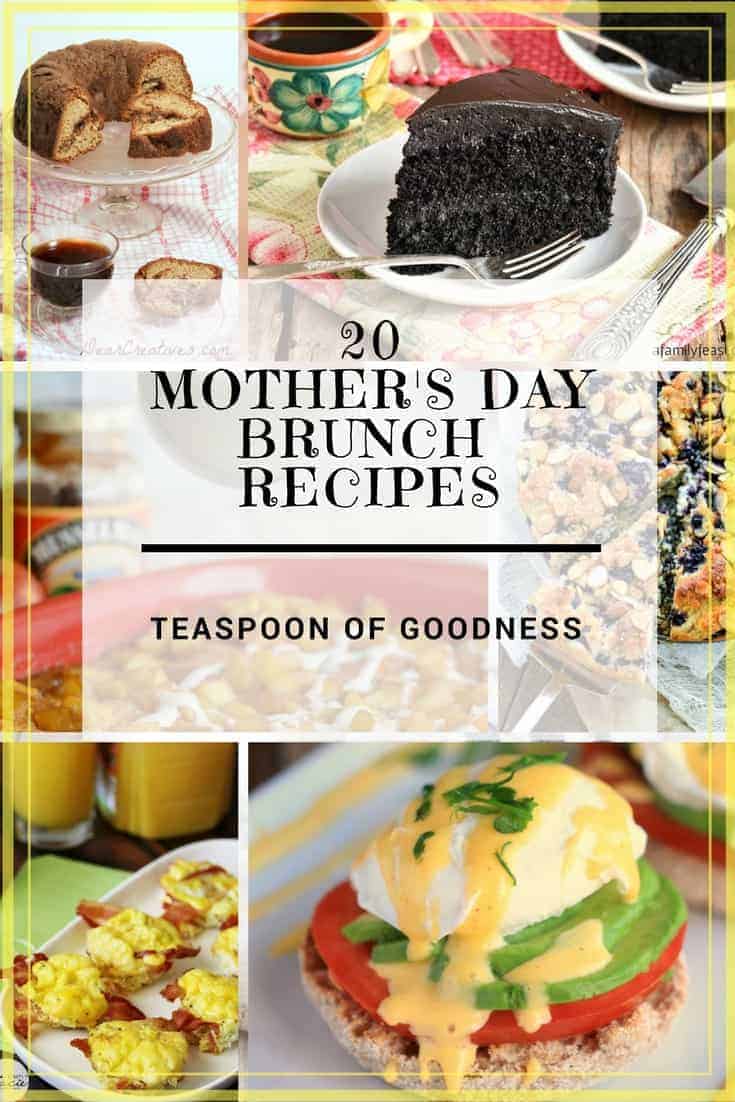 Pin
Mother's Day Brunch Recipes
Whether you are looking for Easy Mother's Day brunch ideas or just want to switch up your go-to Mother's Day breakfast recipes, these recipes are sure to put a huge smile on Mom's face. Brunch is just a classic when it comes to giving Mom a special day. It is a great way to show Mom that she is appreciated. With these Mother's Day brunch recipes, Mom will appreciate the effort and she will love the menu.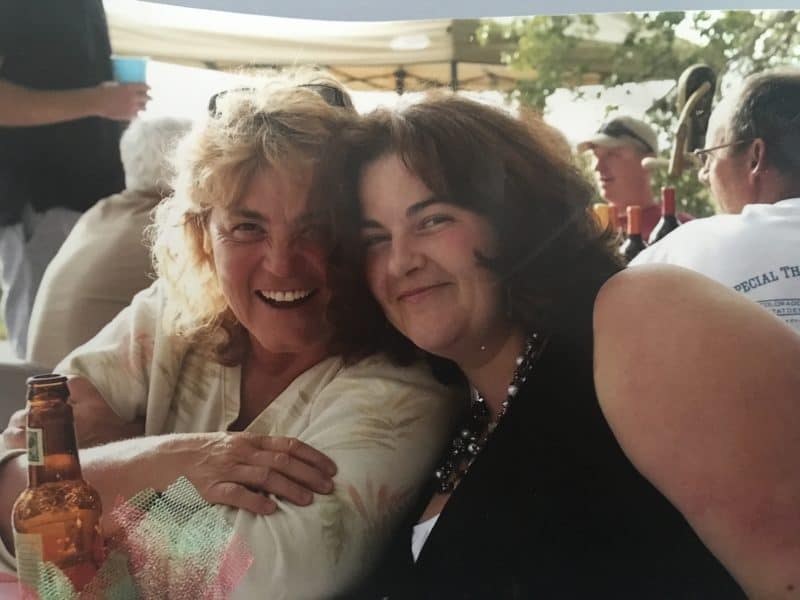 Mother's Day Brunch Ideas
When I am looking for Mother's Day Brunch Ideas, I want it to be easy. I tend to make a lot of different dishes for brunch and if things are too complicated, it makes pulling it all together rather difficult. So I always plan an Easy Mother's Day Brunch. But being easy doesn't mean that it is lacking flavor or isn't a special menu. It just means that with an Easy Mother's Day brunch, I know I can make everything that I want without having to sacrifice.
When planning breakfast for Mom or when looking for Mother's Day brunch menu ideas, think about what Mom loves. Does she love veggies? Maybe bagels with cream cheese & lox? Would she like something simple or elaborate? It doesn't matter what you serve as long Mom will love it. That is the biggest part of Mother's Day brunch. Mom has to love it.
Ready for my favorite Mother's Day food ideas? I would love to hear which one if your favorite.
20 Mother's Day Brunch Ideas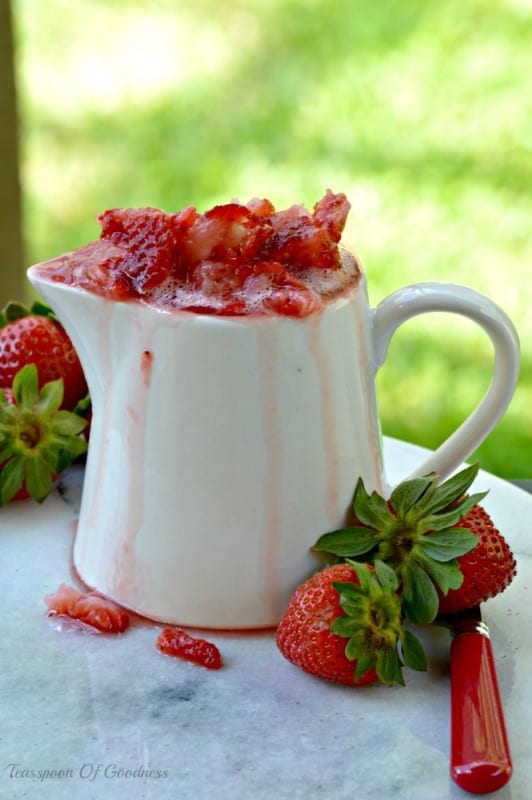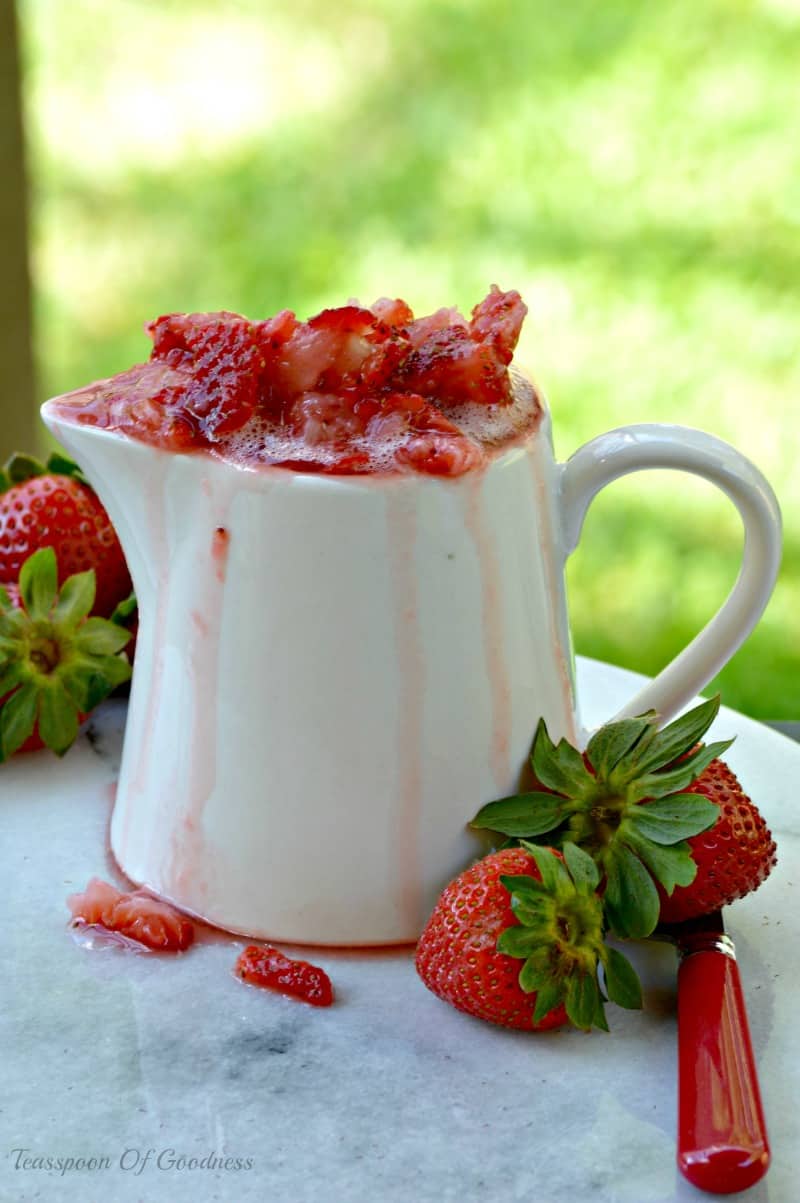 Pin
What Mother's Day wouldn't be complete without homemade Strawberry Sauce? Talk about the perfect waffle topping or pancake topping and it only takes 2 ingredients!
When I think of Mother' days brunch I always think of eggs with a veggie! These Mini Jar Asparagus & Pancetta Frittatas from Home Cooking Memories hits the spot every time.
Pin
Easy Mother's day brunch is always appreciated by me because there are less steps involved and we get to eat sooner! Thrifty Jinxy has the right ides with her Strawberry Pancakes with Cream Cheese Glaze.
These Canadian-Style Eggs Benedict from Frugal Mom, Eh! are making my mouth water just thinking about them. Eggs Benedict is HUGE hit in this house so I KNOW these would go over well.
For a Mother's day brunch I always love something that looks pretty (after all we eat with our eyes first). A Healthy Life For Me has such a beautiful Asparagus Lemon Tartlete. I almost wouldn't want to eat it… ALMOST!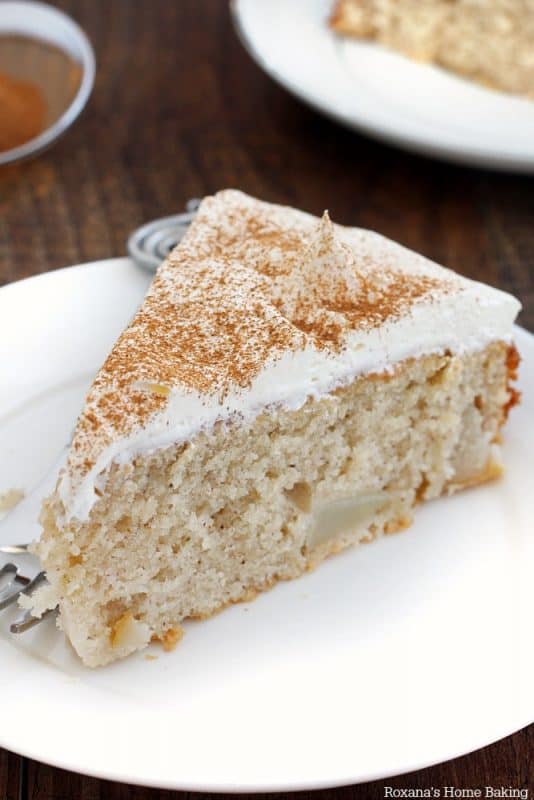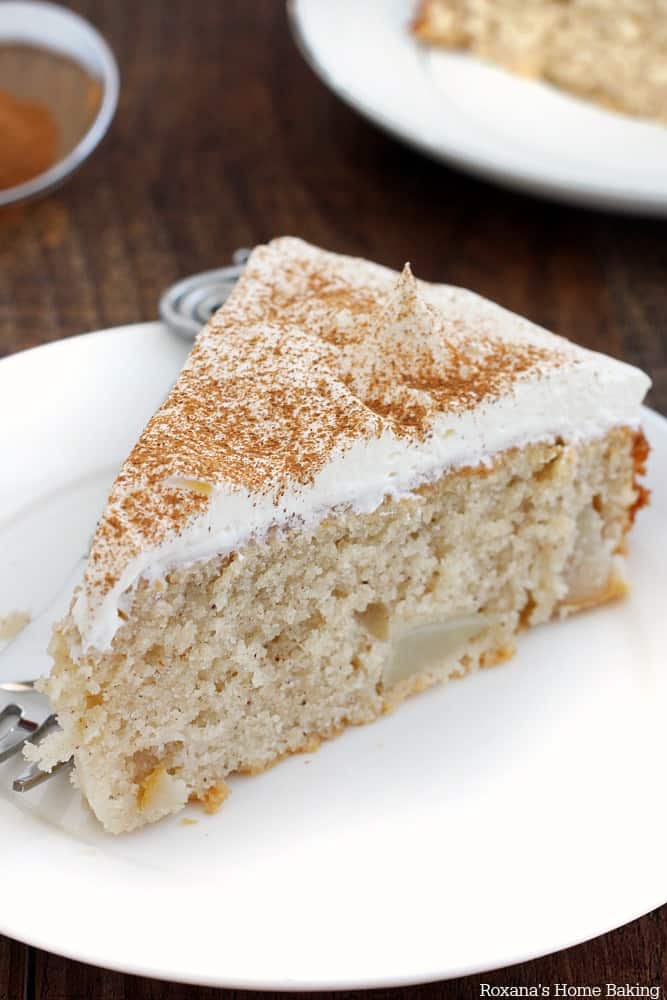 Pin
Mother's day brunch isn't complete without a sweet treat! A Treats Affair has the perfect Cinnamon Pear Cake that is totally calling my sweet tooth.
What Mother's day brunch is complete without quiche!! Check out this Broccoli Quiche from Confessions of an Overworked Mom and you tell me that it is not perfect! You can't, can you?!
Start Mother's Day off right by spoiling mom with this Apple Fritter Breakfast Casserole from Wonky Wonderful.
Run don't walk to the serving table to ensure you get a slice of this Raspberry Almond Cheesecake Cake from Melanie Makes.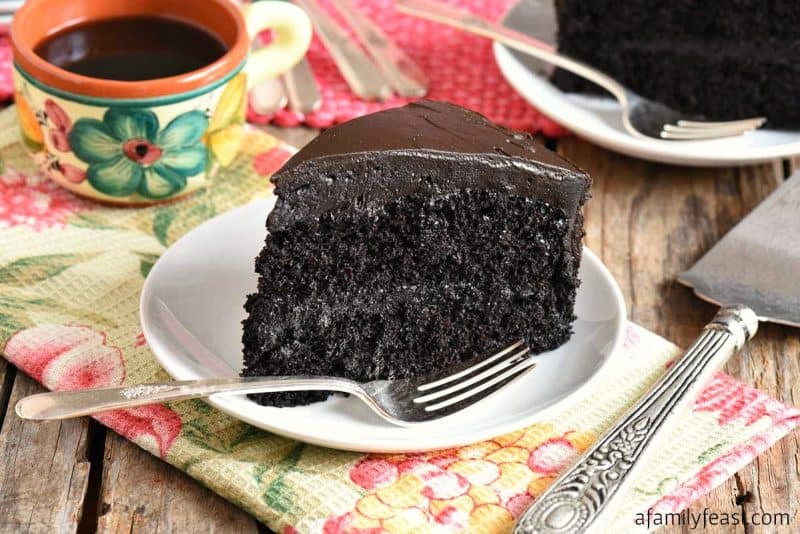 Pin
Mother's Day Brunch wouldn't be complete without a decadent dessert and this Black Midnight Cake from A Family Feast is just the thing!
When I put together the Mother's Day brunch menu I love working with things that can be made ahead of time and this Gluten Free Almond Blueberry Coffee Cake from PinkWhen is just the thing, especially for your gluten free guests.
Cinnamon Swirl Bundt Cake? Do I really need to say more? Bundt cakes always look gorgeous and taste amazing and this one from Dear Creatives hits the mark!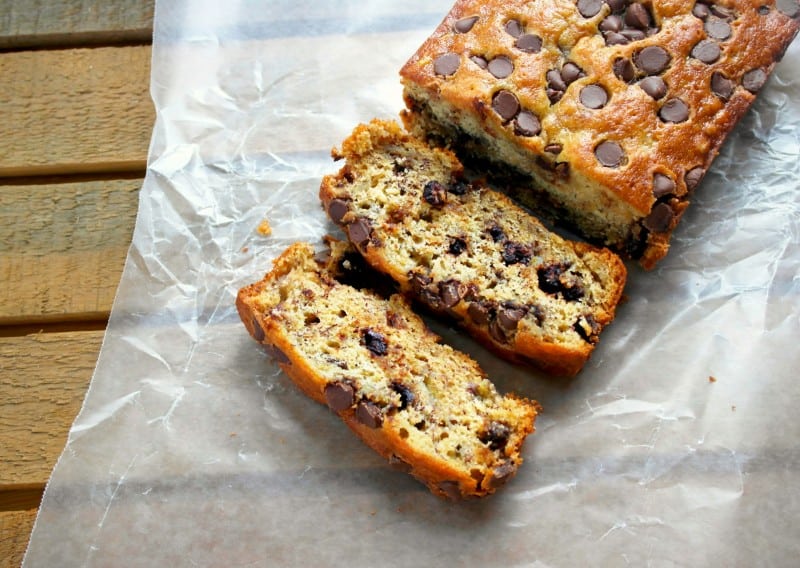 Pin
You can always find a few quick breads in my freezer and this Chocolate Chip Banana Bread is one of the families favorites! Grab a loaf from the freezer and I bet there won't be any leftover!
I love when something starts with the word easy and you can bet that I'm going to try these Easy Eggs Benedict from Somewhat Simple at our brunch this year!
Peanut butter and jelly are a match made in heaven and this PB&J Apple Oatmeal is no exception from A Mom's Take!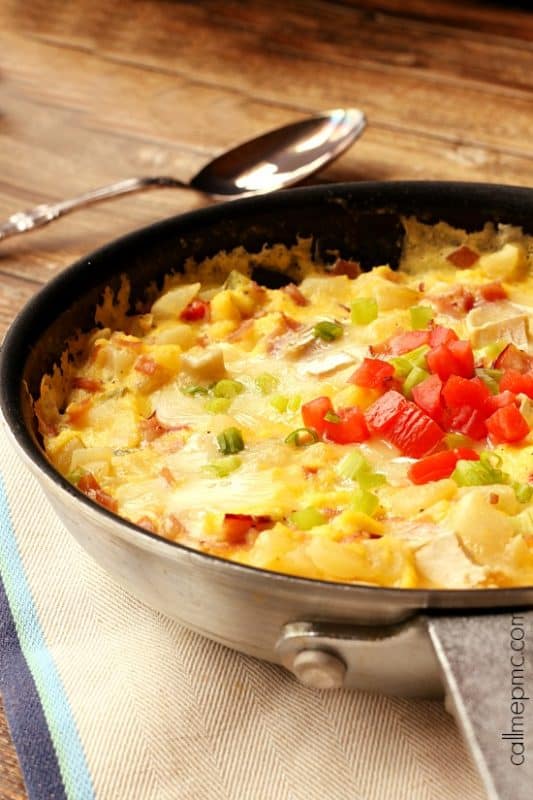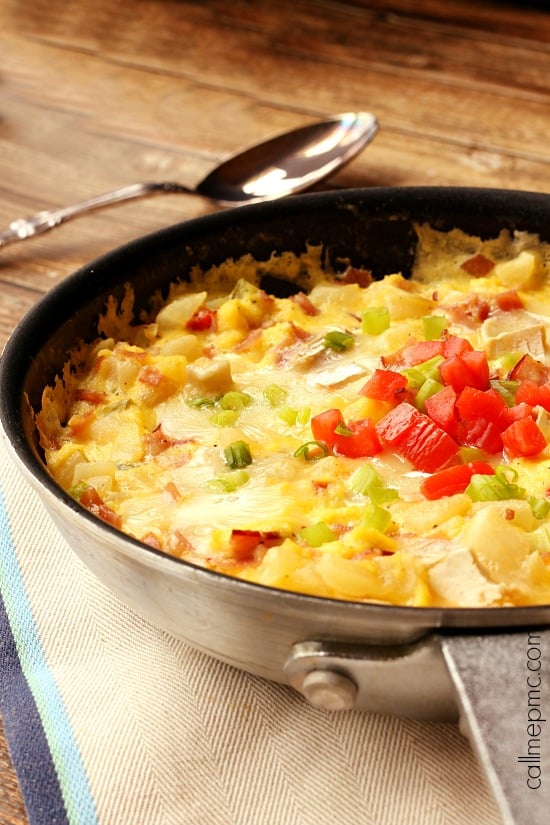 Pin
Combine ham, cheese, potatoes and 15 minutes and you have the perfect Mother's Day brunch entree. This Ham, Cheese & Potato Frittata from Call Me PMc is the perfect frittata recipe.
Combing two of my favorite breakfast foods into one with these French Toast Waffles from Three Different Directions leaves me happy all day!
It's hard to believe people don't like Nutella but I'm glad I'm not one of them! If I was I wouldn't be able to have this amazing Nutella Double-Stuffed French Toast from Flour On My Face.
Bacon and hashbrowns together? Do I really need to say more besides they are covered in cheese? I didn't think so with these Bacon Hashbrowns from Organized Island.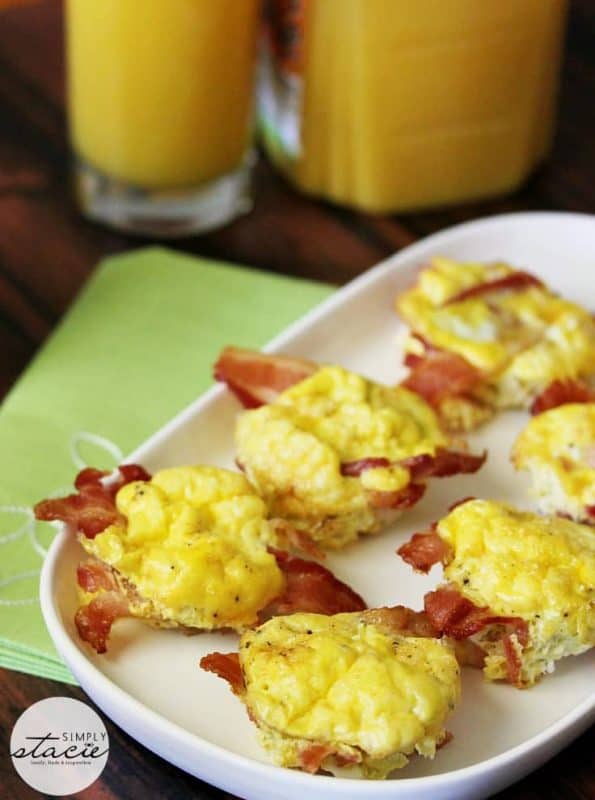 Pin
Simply Stacie has nailed it with only 2 ingredients and these Bacon & Egg Cups. I wonder if you could add cheese because that always make brunch recipes better right?! – Simply Stacie
Mother's Day Brunch Menu Ideas
These Mother's Day brunch recipes are perfect for a brunch anytime, but I really think mom will love it. Who knows maybe she will love these Mother's Day food ideas so much, she will ask you for the recipe. I know I am always asking my mom the recipe for what she is making. There is nothing like Mom's cooking. This time, it will be a nice change.