My family loves tacos and there's no doubt about that, but sometimes we're looking for something a little different. With this in mind, I thought of the Taco Salad Casserole. Since my time is limited with a new little one at home, this is the perfect dinner to have on hand.
Summertime dinners can feel monotonous. It's hot and everyone is starving. I don't want to spend a ton of time in the kitchen and that's why quick dinners are even more important to me.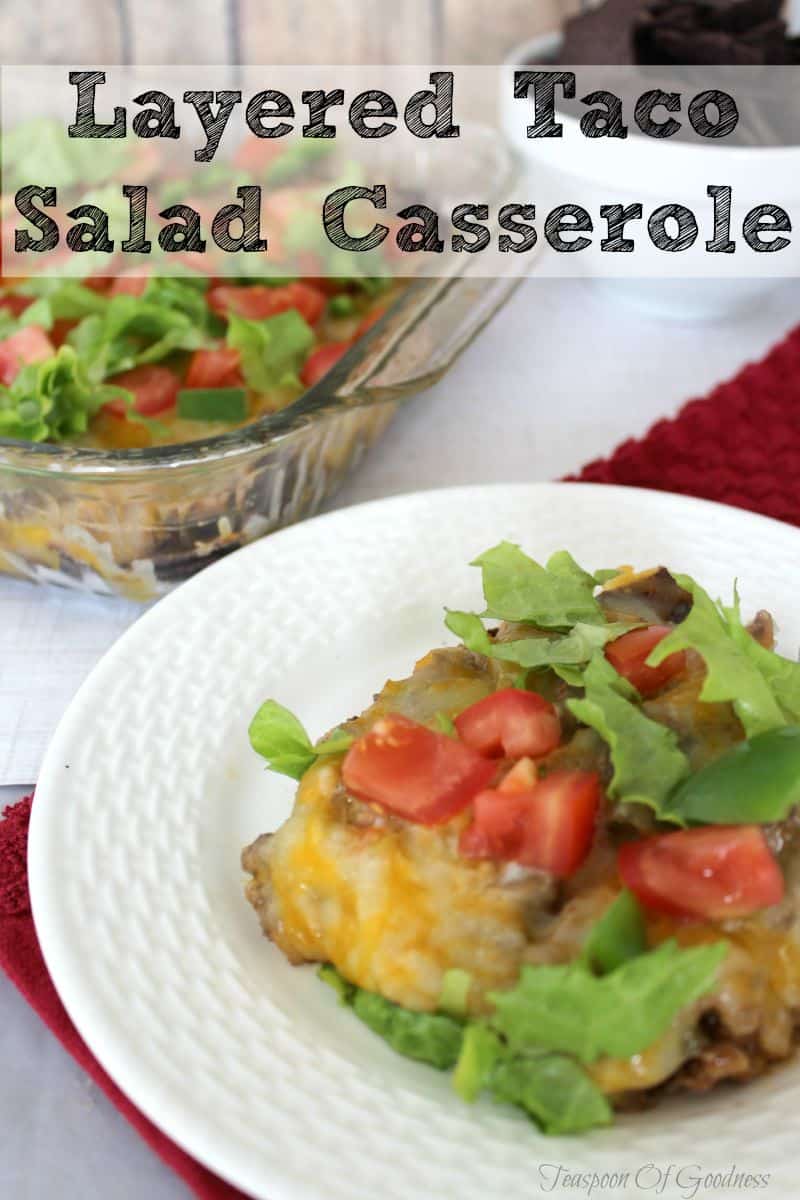 After making this dinner for my family of boys, I know it's going to be a favorite time and time again. This is also a great meal to take to friends who need a meal brought to them. It's budget friendly and who doesn't like tacos? Plus, it's not too spicy, which is always perfect for families. Unless you like it spicy, you can always change that part about it.
Layered Taco Salad Casserole
Layered Taco Salad Casserole
My family of boys enjoys this easy to make Taco Salad Casserole with basic ingredients I always have on hand, It's nothing fancy but it switches things up on taco night!
Ingredients
1 pound ground beef
¼ cup chopped onion
¼ cup chopped bell pepper
⅓ cup taco seasoning
½ cup water
2 cups crushed tortilla chips
1 (16 ounce) can refried beans
1½ cup shredded Mexican cheese blend
Top with shredded lettuce, tomatoes, sour cream, avocados and salsa.
Instructions
In a large skillet cook ground beef, onion and green pepper until meat isdone. Drain grease. Add taco seasoning and water. Cook about 3 minutes until it thickens. Remove from heat.
Preheat oven to 375 degrees F.
Place chips in the bottom of a 9x13 inch baking dish. Drop spoonful's of beans over the chips and carefully spread beans over chips. (This is messy)
Spoon ground beef mixture over beans and top with cheese.
Bake at 375 degrees F for 15 minutes or until cheese is melted.
Top with lettuce, tomatoes, olives, sour cream and salsa.
Enjoy!

What is your favorite go-to taco salad dish? Feel free to add this to your list of favorite taco  dishes, I know we already have!
Other dishes you may like