Are you up for trying a new fabulous cookie recipe this year? My recipe for White Chocolate Dipped Ginger Snaps is one worth trying! I love white chocolate anything, but especially in the form of a cookie. During those cold winter days when you have nothing else to do, why not bake? I know that baking is one of my favorite things to do when I'm stuck inside on a cold bitter morning.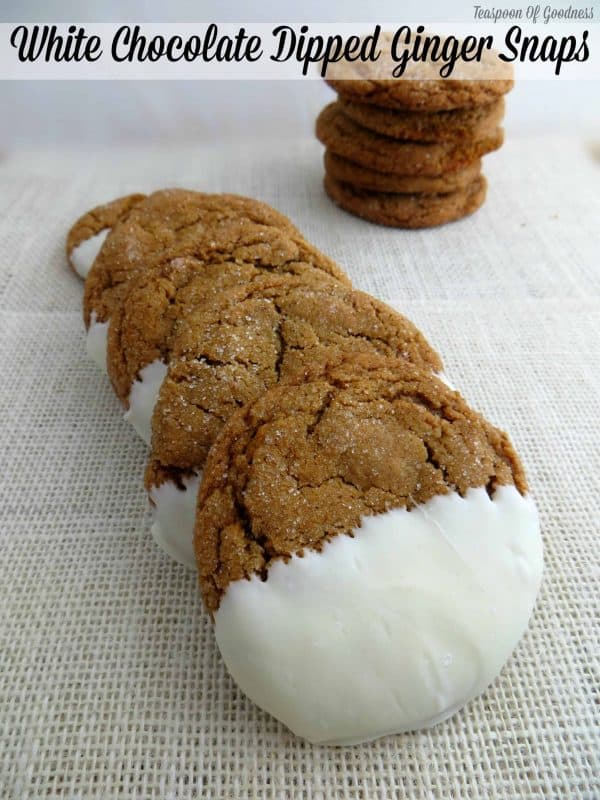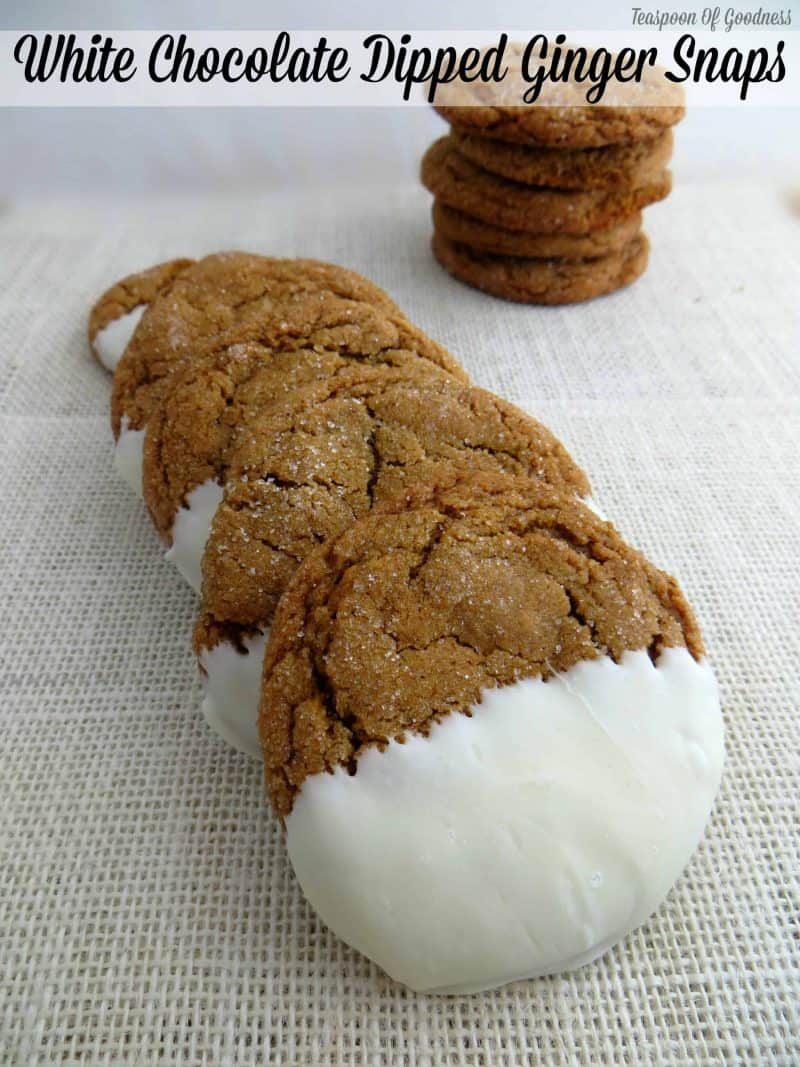 Pin
White Chocolate Dipped Ginger Snaps are a great snack for my kids after school. They love coming home to see what I have to eat for them! I make these often for my family and they are truly an amazing recipe to keep very close.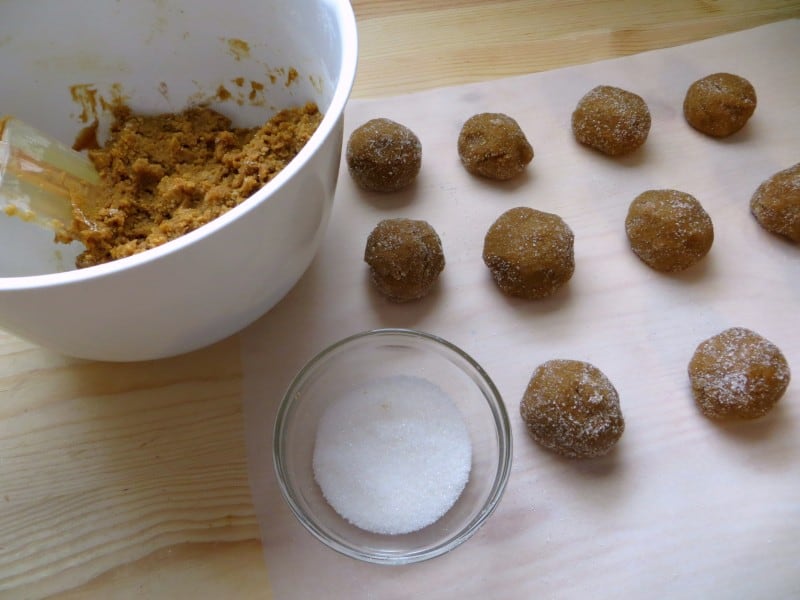 Pin
White Chocolate Dipped Ginger Snaps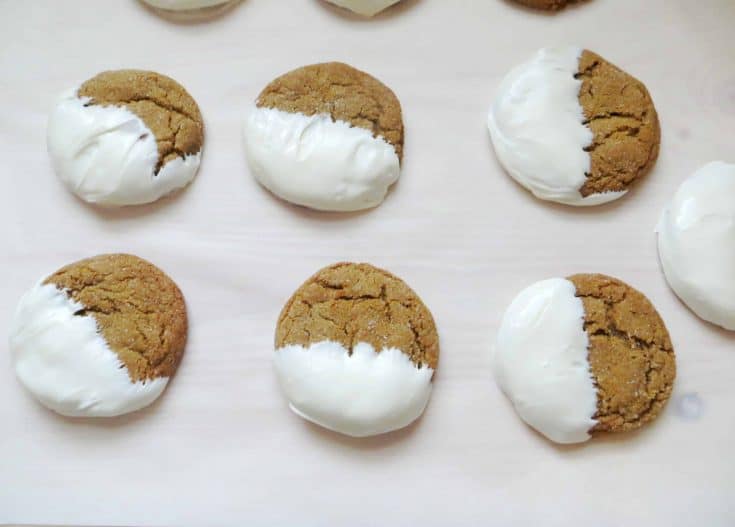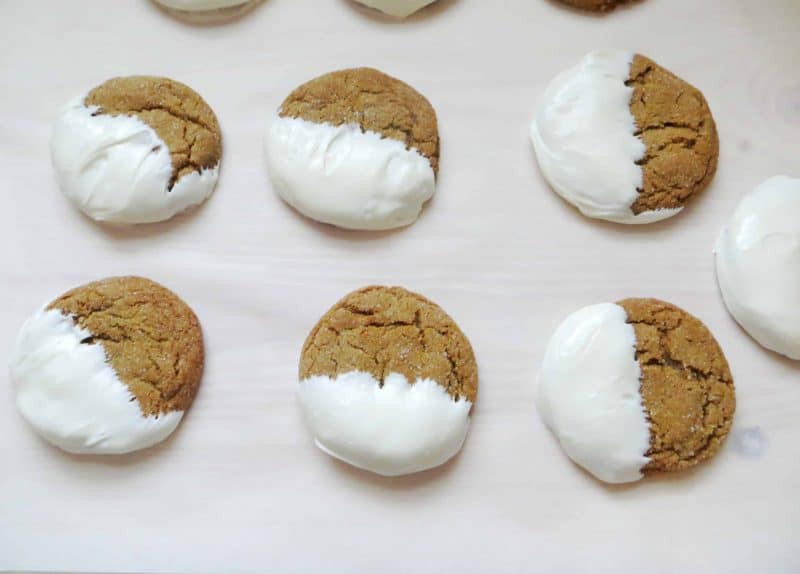 White Chocolate Dipped Ginger Snaps
Ingredients
3 ⁄4 cup butter, melted
1 cup white sugar
1 egg
1 ⁄4 cup molasses
2 cups all-purpose flour
2 teaspoons baking soda
1 ⁄2 teaspoon salt
1 teaspoon ground cinnamon
1 ⁄2 teaspoon ground cloves
1 ⁄2 teaspoon ground ginger
1 ⁄2 cup white sugar
12 oz. bag white chocolate chips
Instructions
In a medium bowl, mix together the melted butter, 1 cup sugar, and egg until smooth. Stir in the molasses.
Combine the flour, baking soda, salt, cinnamon, cloves, and ginger; blend into molasses mixture. Cover, and chill dough for 1 hour.
Preheat oven to 375 degrees F. Roll dough into walnut size balls, and roll them in the remaining white sugar. Place cookies 2 inches apart onto ungreased baking sheets.
Bake for 8 to 10 minutes in the preheated oven, until tops are cracked. Cool on wire racks.
Melt white chocolate. Dip half of each ginger snap cookie into white chocolate and lay flat on parchment paper to allow chocolate to harden.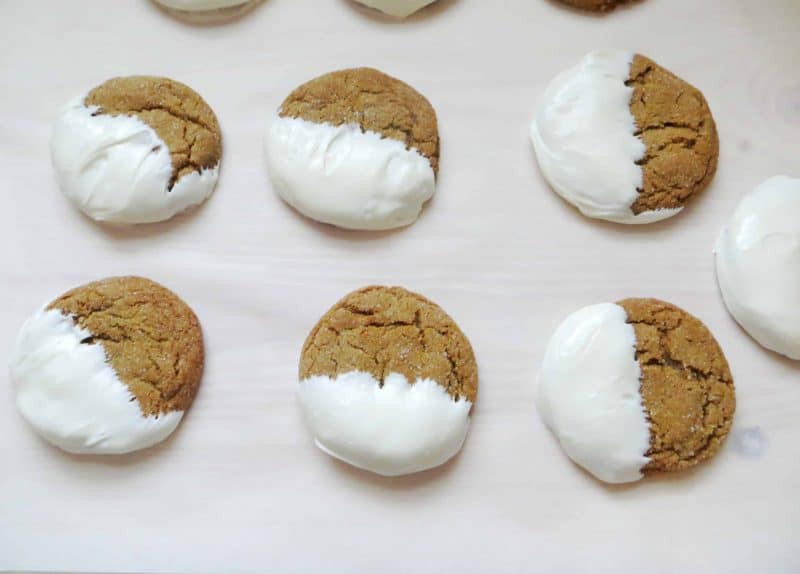 Pin
What is your family's favorite cookie recipe? Do they enjoy Ginger Snaps?