Mornings around here are not often rushed but I have learned that if I want to sleep in, I need to have something for the kids to eat for breakfast ready, and ready early. The kids like to get up early and are self-sufficient but I don't want them eating cereal for breakfast just because I'm trying to sleep in past 6 in the morning. It's mornings like that these Apple Cinnamon Whole Wheat Muffin Recipe come in handy!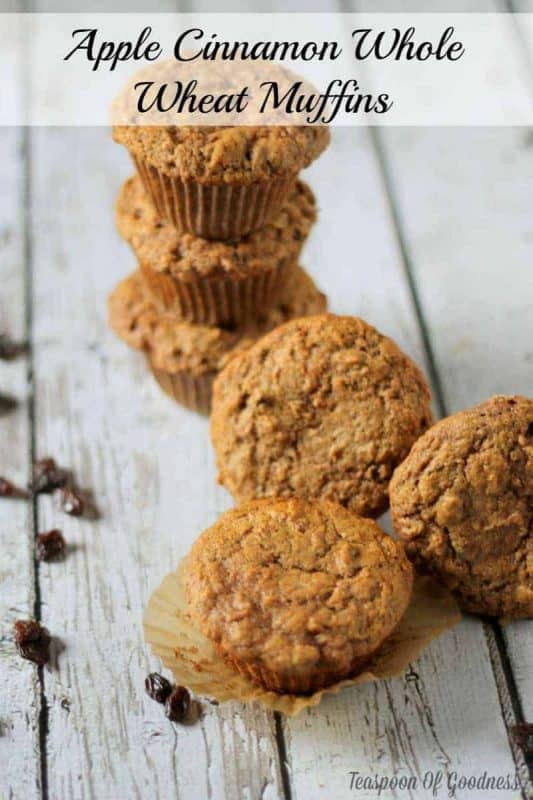 Pin
I can make up a large batch of these muffins on the weekends and freeze the leftovers. Before I head to bed at night I can grab a couple out from the freezer and the kids know in the morning that those are the start of their breakfast. I often will pair these with yogurt for the kids and mom can snag a couple of extra hours of much needed shut-eye!
Not only is this Apple Cinnamon Whole Wheat Muffin Recipe perfect for getting me a couple of extra hours of sleep but on the mornings when we do need to rush out of the house, I am ready. If you forget to lay them out on the counter in the evening a few seconds in the microwave and you're good to go. These muffins are delicious served warm with a dollop of butter. My mouth is watering for one right now!
Apple Cinnamon Whole Wheat Muffins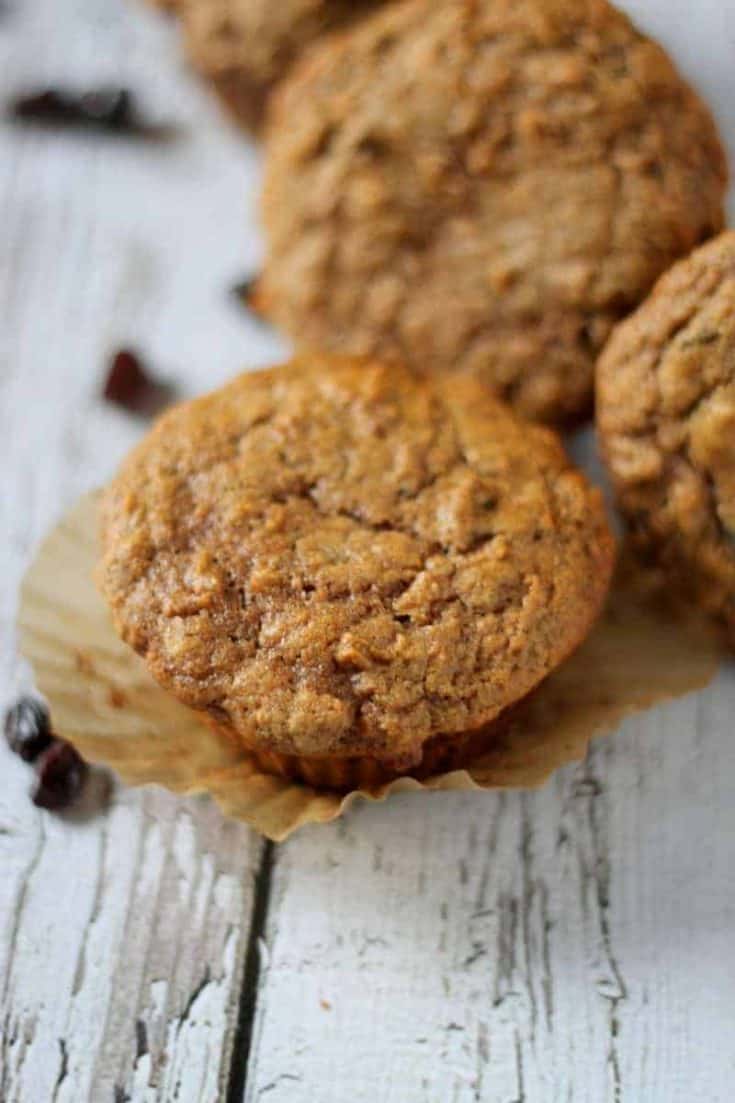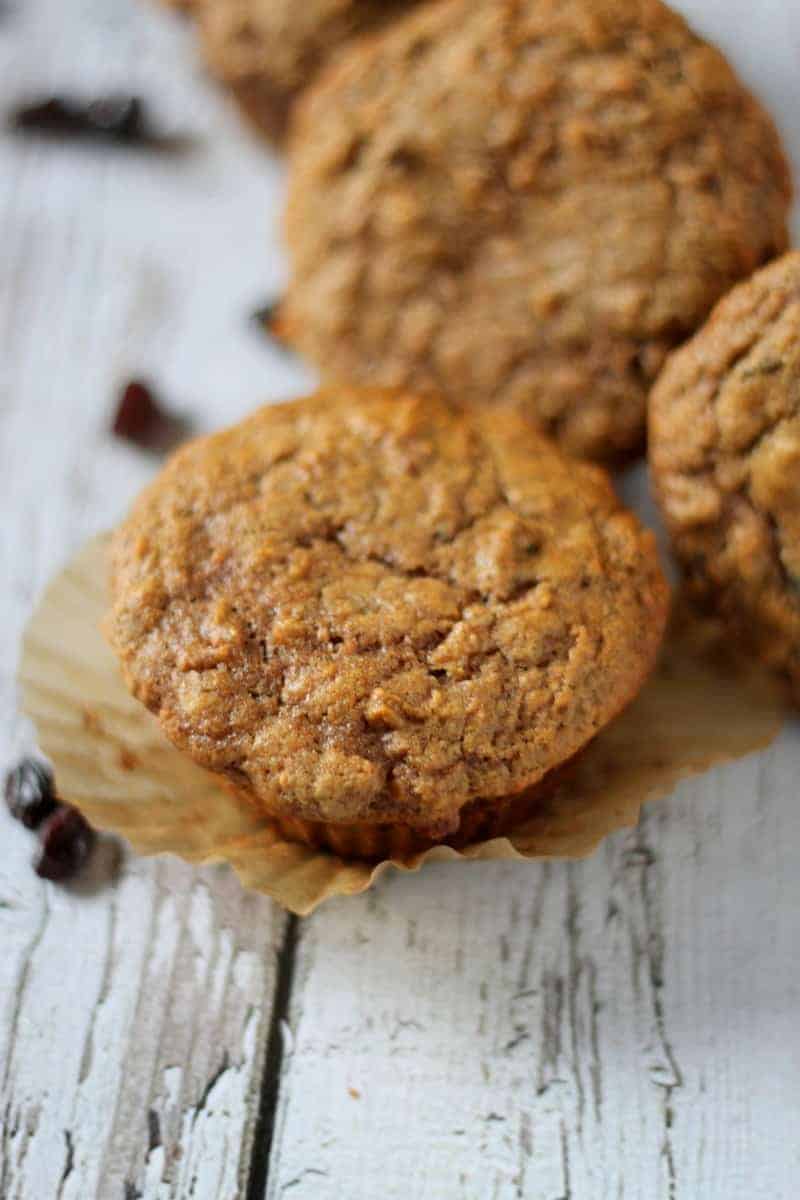 Apple Cinnamon Whole Wheat Muffins
Ingredients
1 cup All Purpose Flour
1 cup Whole Wheat Flour
1/2 cup sugar
2 teaspoons baking soda
1 tablespoon ground cinnamon
1/2 teaspoon salt
2 cups peeled and shredded apples, 3 medium
1/2 cup shredded carrots
1/2 cup raisins
1/2 cup chopped walnuts or pecans
1/2 cup shredded coconut, optional
1/2 cup Extra Virgin Olive Oil
1/4 cup milk
2 teaspoons vanilla extract
2 large eggs
Instructions
Heat oven to 350°F.
Line 12 muffin cups with paper baking cups or spray with no-stick cooking spray.
Combine flours, sugar, baking soda, cinnamon and salt in a large bowl.
Add apples, carrots, raisins, walnuts and coconut. Mix well.
Add oil, milk, vanilla and eggs. Stir just until moistened.
Fill muffin cups evenly.
Bake 20 to 25 minutes or until toothpick inserted in center comes out clean.
Immediately remove from pans.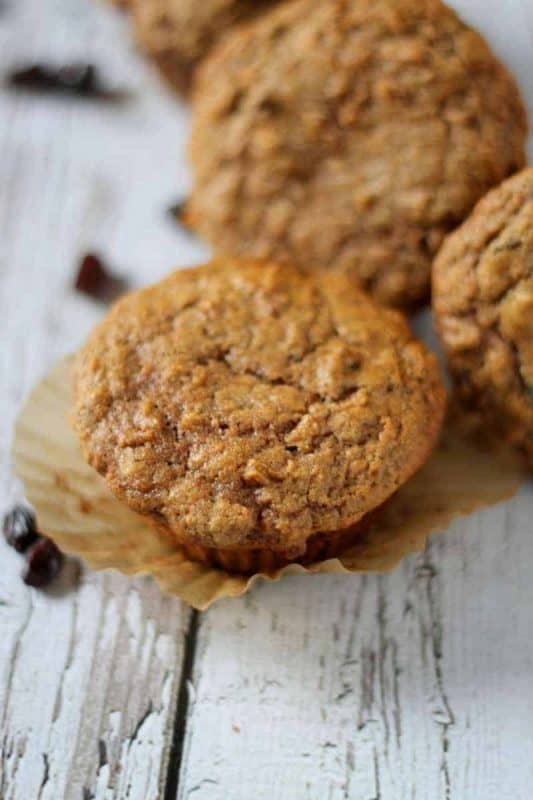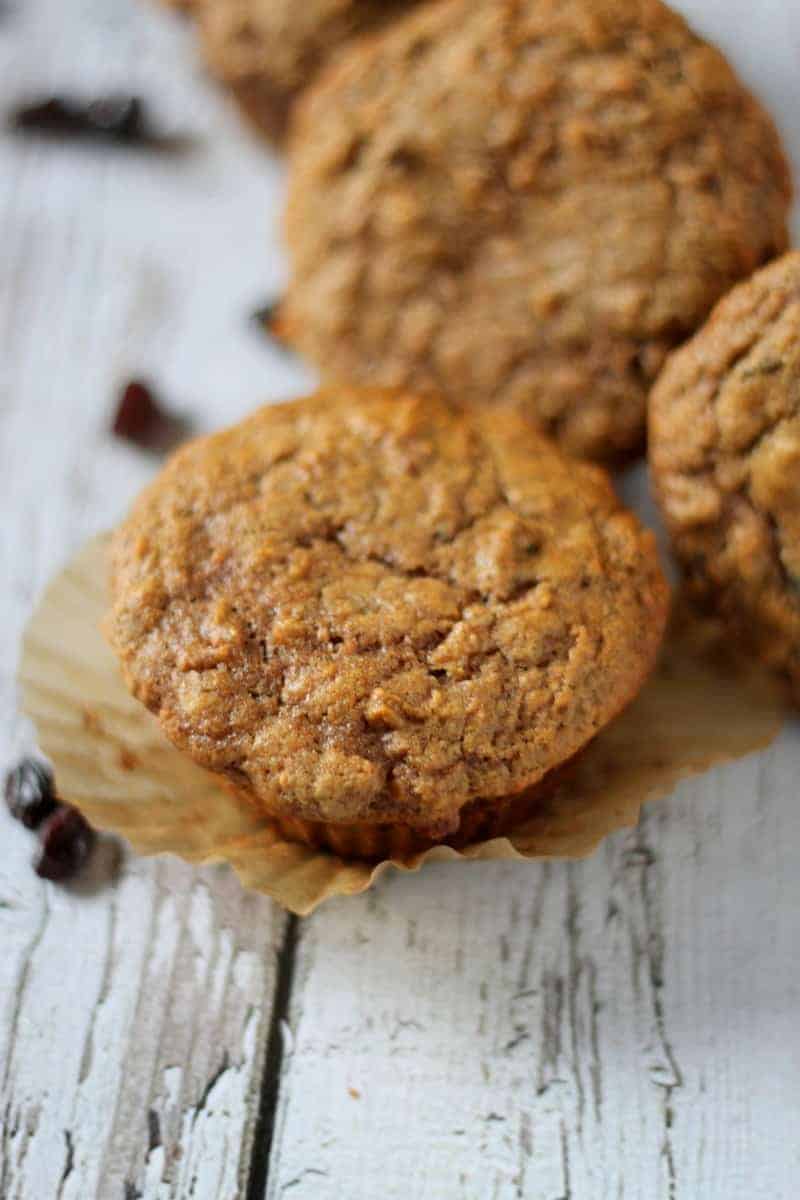 Pin
Are you a fan of breakfast muffins? Do you have a favorite whole wheat muffin recipe or muffin fillings?