Meatballs are a staple in our house! They have so many uses and, if made in advance and tossed in the freezer, can make for yet another quick dinner on a busy night. I know we have a lot of those during the week, and I can guarantee we are not alone! Dinner time is hard without thinking we need to start everything from scratch, and that is one of the reasons I love this Freezer Friendly Homemade Meatball Recipe.
I can make up large batches at one time and either freeze them raw or baked. I generally prefer to freeze mine already baked because it's just that much faster. They also go great with pasta recipes.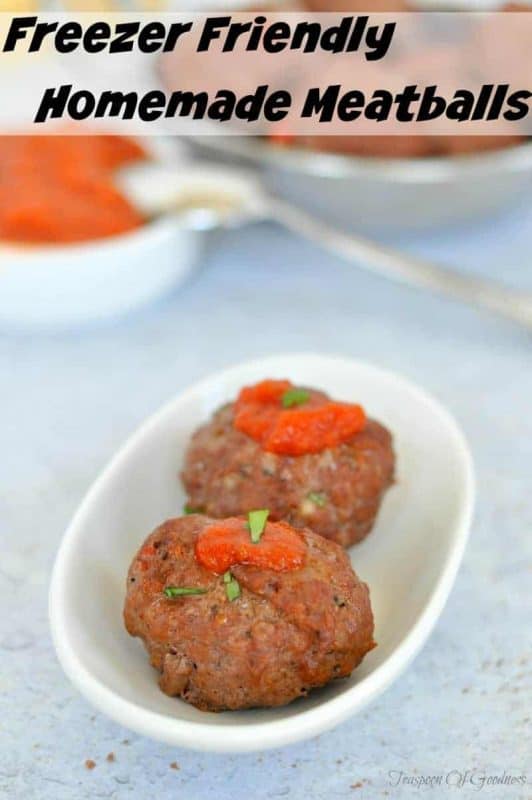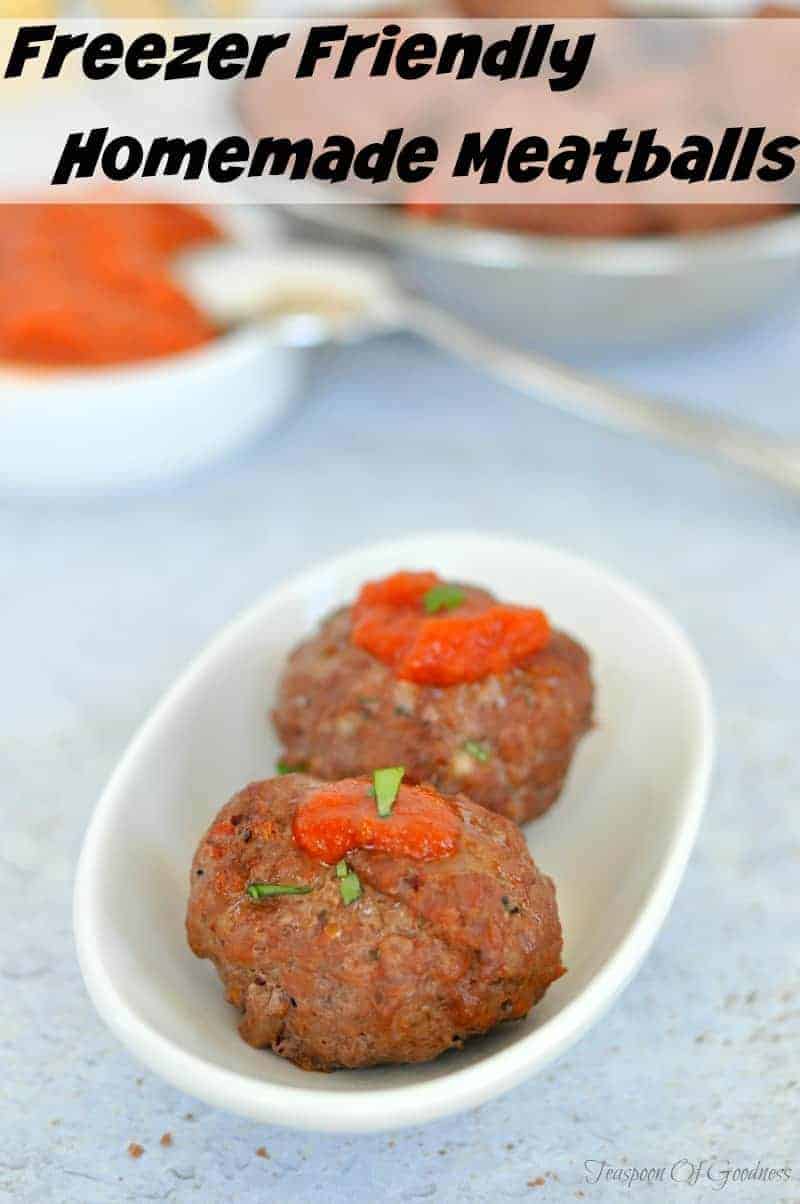 Pin
The second reason and always one of the most important is that my family asks for them time and time again. It's always a big deal when I come home from the store with our favorite type of hoagie bun to serve them as sandwiches. It means the dry spell on meatballs is over. It's hard not to enjoy making a meal that you know your family loves and will leave the table without one complaint!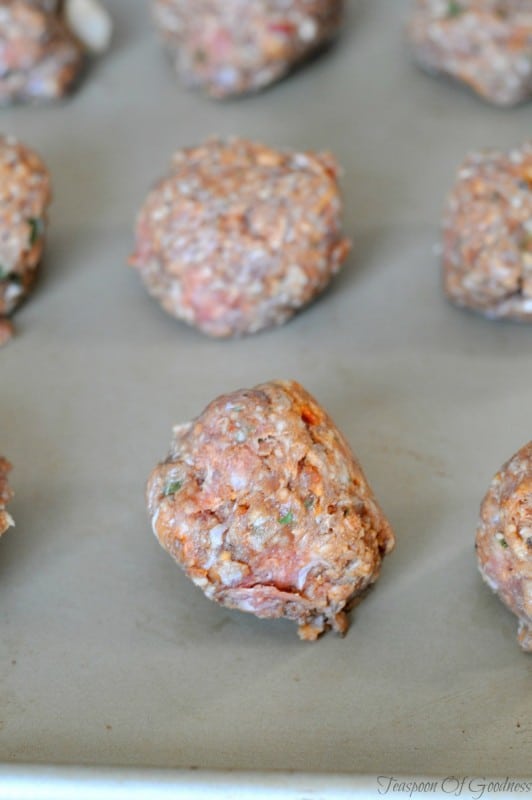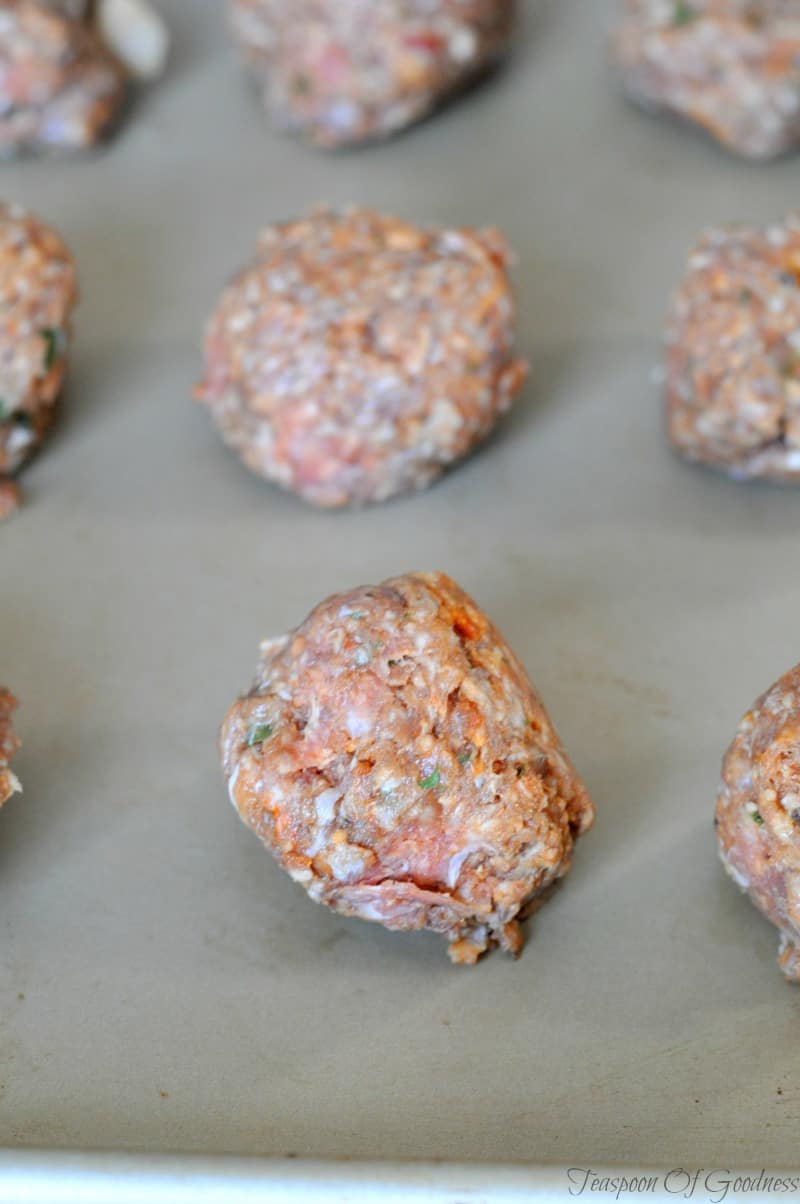 Pin
Freezing the Meatballs
To turn these into freezer-friendly homemade meatballs, you can follow these steps before or after they are cooked. I often do this after they have been baked but have frozen them in their raw state on occasion.
Place the frozen or raw meatballs in a single layer on a cookie sheet covered with parchment paper.
Once the meatballs have been frozen solid, I will move them into a Ziploc bag and I can grab the desired amount at mealtime.
If the meatballs have been previously cooked, I will snag them from the freezer and give them a couple of minutes to thaw.
I either toss them into my pasta sauce and allow them to heat all the way through, heat them in the microwave for about a minute, or if the oven is already going, I will warm them up with what is already in there.
If the meatballs are raw, I will put them into a 375-degree oven starting at the preheat stage and add about another 10 minutes to their baking time.
Freezer Friendly Meatball Recipe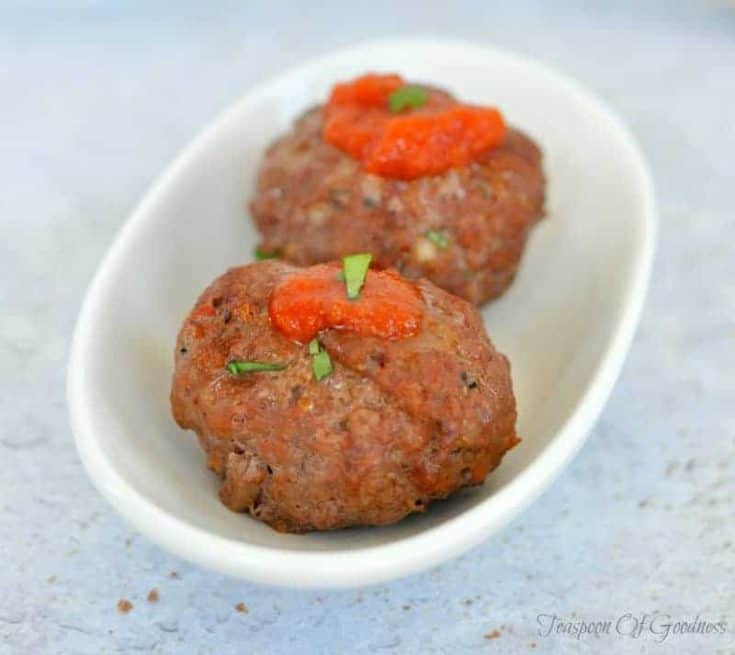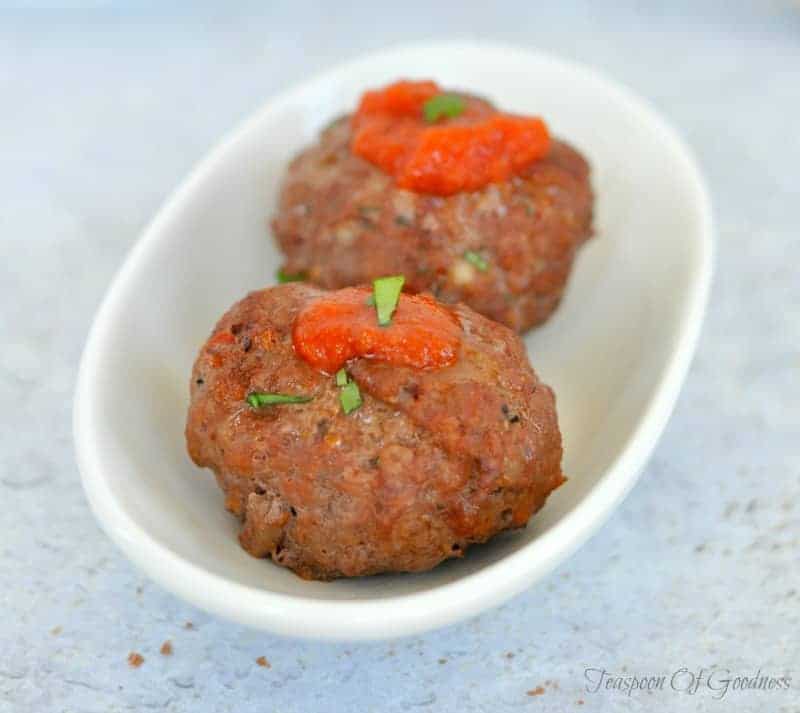 Yield:

10 About 40 total meatballs
Freezer Friendly Meatball Recipe
Ingredients
2 lbs hamburger
4-5 eggs
2 cups italian bread crumbs
2 cups crumbled/shredded Parmesan cheese
1 tablespoon dried parsley
1 teaspoon of garlic powder, dried basil leaves & oregano
Instructions
To Serve Immediately
Preheat oven to 375 if baking.
Combine all ingredients until thoroughly mixed. This often times is just easier to do with my hands.
Roll into small balls (I use a small cookie scoop) and bake for 20-25 minutes or until no longer pink.
Serve immediately.
Freezing Method
Place raw or cooked homemade meatballs in single layers on a cookie sheet covered with parchment paper and freeze until solid. After homemade meatballs have been frozen solid you may combine them all into a ziploc bag and pull out the desired amount needed at dinner time.
Notes
How many meatballs you get will vary depending on the size of scoop you use.  I generally use the same size one I use for cookies and get 36 - 40 meatballs.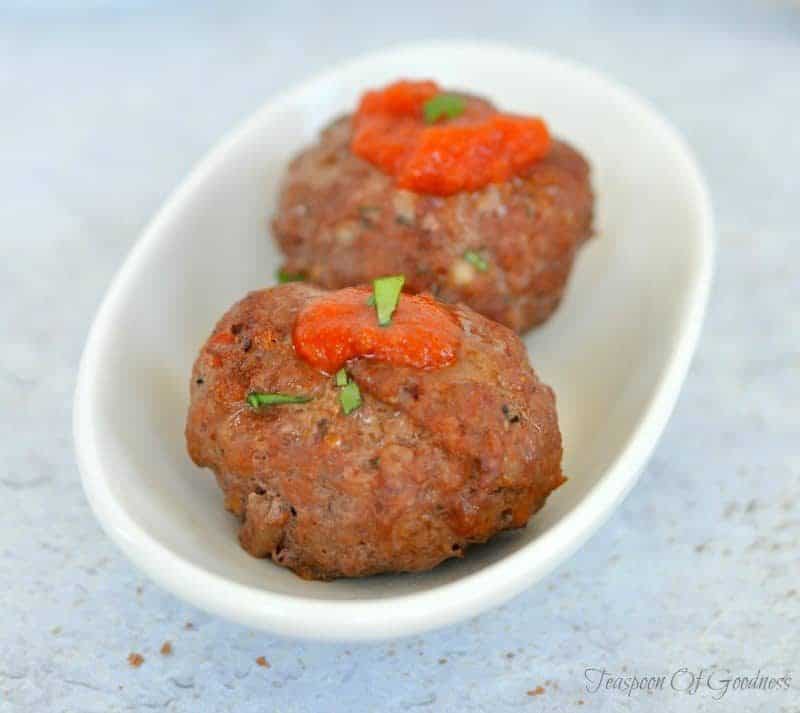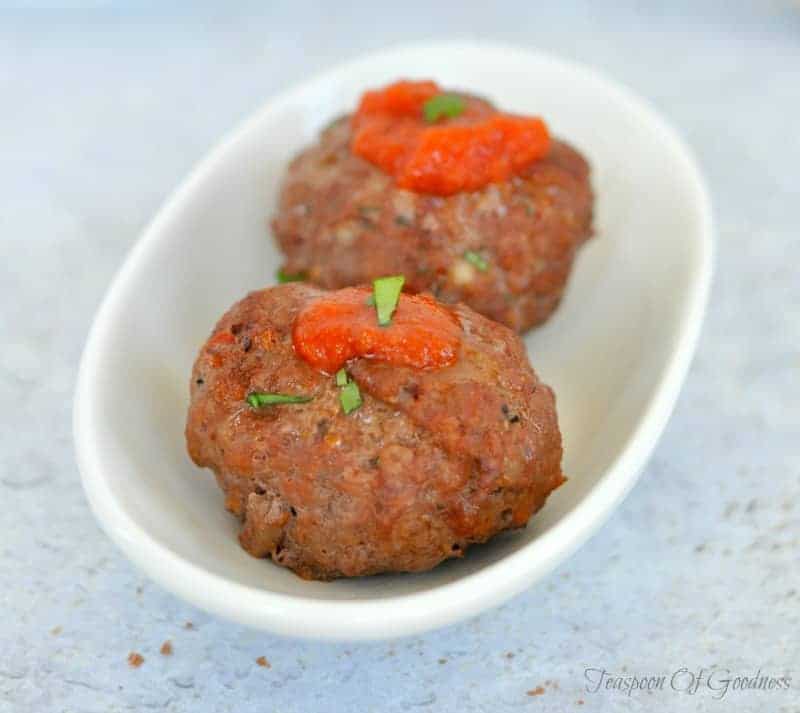 Pin
Does your family enjoy homemade meatballs? Could you use them for a quick weeknight dinner meal? What is your favorite way to serve meatballs?