One thing my house doesn't run out of is tortillas. They have so many uses and are a family favorite for various reasons. Not only do they taste great, but they sure do make into a meal in a hurry! The whole household prefers this homemade flour tortilla recipe to store-bought any day. Tortillas can be a bit intimidating at first, but I promise they are really easy to make, and you won't be disappointed in the flavor! I recommend making a double batch because you can't eat just one.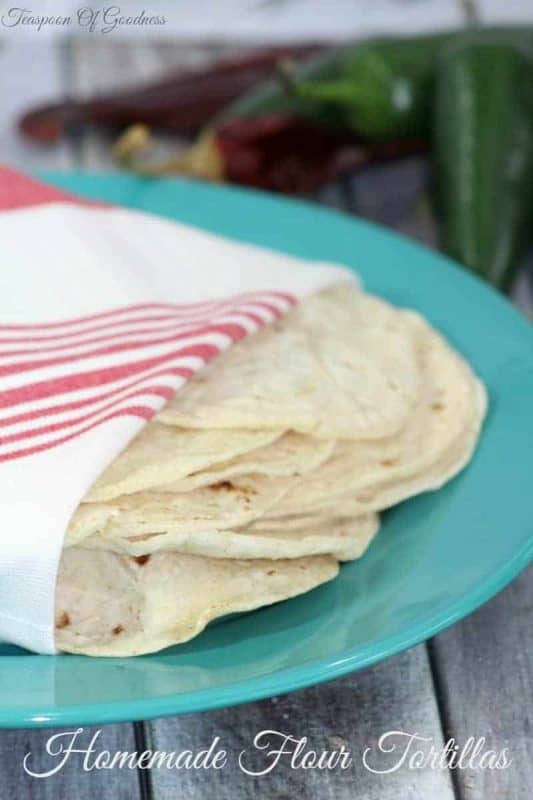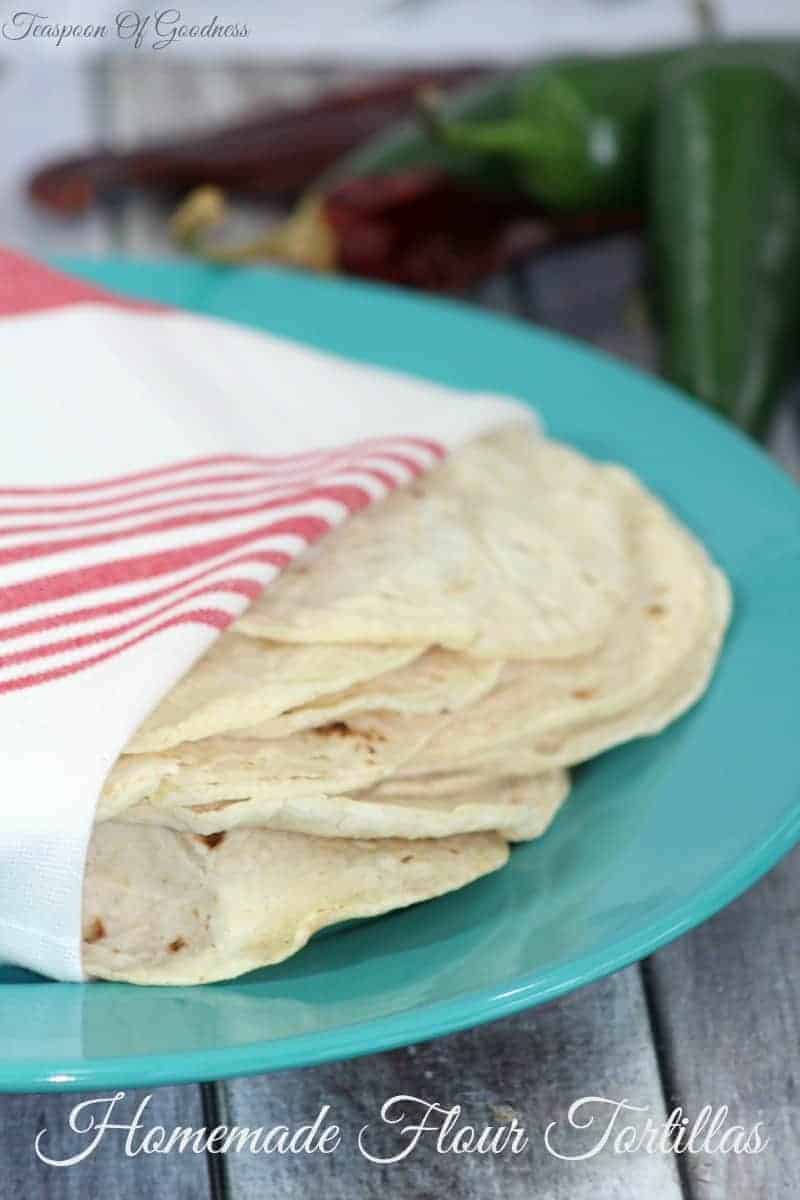 Pin
12 Uses For Flour Tortillas
Cinnamon Crisps
Easy Chicken & Cheese Enchiladas
Homemade Tortilla Chips
Mexican Lasagna
Grilled Cheeseburger Wraps
Mexican Pizzas
Easy Pizza
Texas Sushi
Hye Rollers
Baked Chimichangas
Chicken Fajitas
Copycat Taco Bell Crunch Wraps
Homemade Flour Tortilla Recipe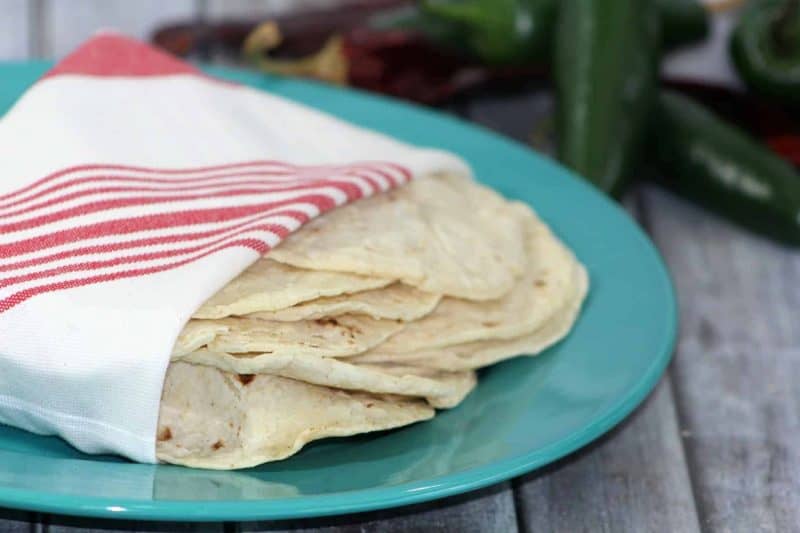 Homemade Flour Tortilla Recipe
Who needs store bought when you have this homemade tortilla recipe on hand! Crispy, soft and chewy all at the same time. Tortillas are so versatile!
Ingredients
2 C flour
2 tsp baking powder
1 tsp salt
2 TBSP lard
1 1/2 C warm water
Instructions
Add the dry ingredients together. Flour, baking powder and salt.
Add the lard.
Work it with your hands into very fine small pieces of grain.
Add the warm water to the above mix.
Working with your hands again, combine all of the ingredients.
Dump the batter onto a floured wooden cutting board.
Roll out with a floured rolling pin.
Work the dough back and forth allowing it to breathe until it appears smooth.
Cut the dough into numerous equal sized squares.
Roll these squared into balls.
Pull out your cast iron skillet and add a small amount of oil on medium hot heat.
With a floured rolling pin, take one dough ball and begin to roll out into a circle.
You can use your hands to shape it into that circle.
Place that freshly formed dough circle into the heated skillet and watch until the first side turns a golden brown color.
Flip the tortilla unto the other side to also become a golden brown color.
Wrap in foil to keep warm until all dough balls are fried.

What are your family's favorite uses for flour tortillas? Have you ever tried to make homemade flour tortillas?