Healthy Yogurt Bar options are harder to find in stores than I thought. When I started looking at packages, I was amazed at how much extra sugar was in many of the popular options, so making my own was just what I decided to do for my health this year. This Grape-Nut Yogurt Bar Recipe is so yummy and much better for you than the sugar-laden options you find on the shelves!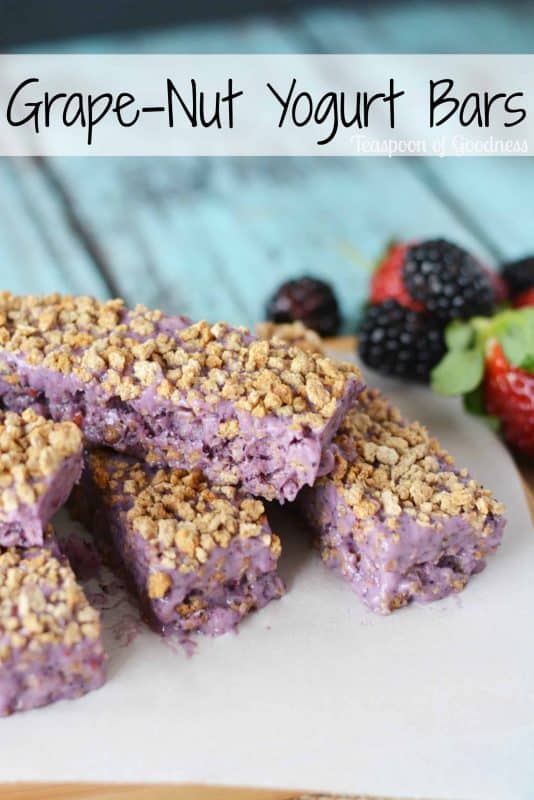 Grape-Nut Yogurt Bar Recipe
New Year's resolutions are often hard to keep up. Especially when you think about how much work it is to pick the right foods to stay in line with your diet. I love knowing that I can make simple recipes like this yogurt bar recipe for my family using quality ingredients like those from our sponsor Post® cereals.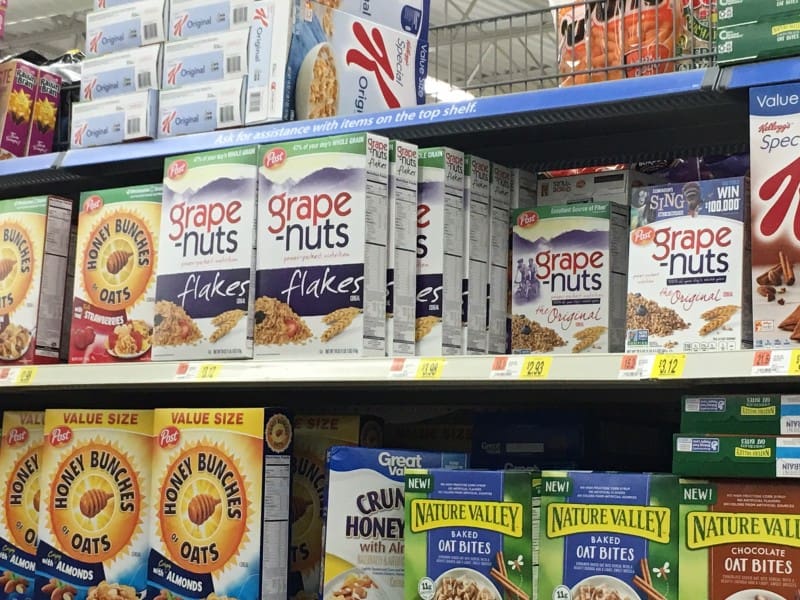 Grape-Nuts have long been a cereal that has been synonymous with healthy, and adding them as the base of a great healthy treat bar seemed like a wonderful idea. Sweetening this yogurt bar with natural things like honey and fruit made it a perfect option to add to lunch boxes or to keep for my own healthy snacks throughout the day.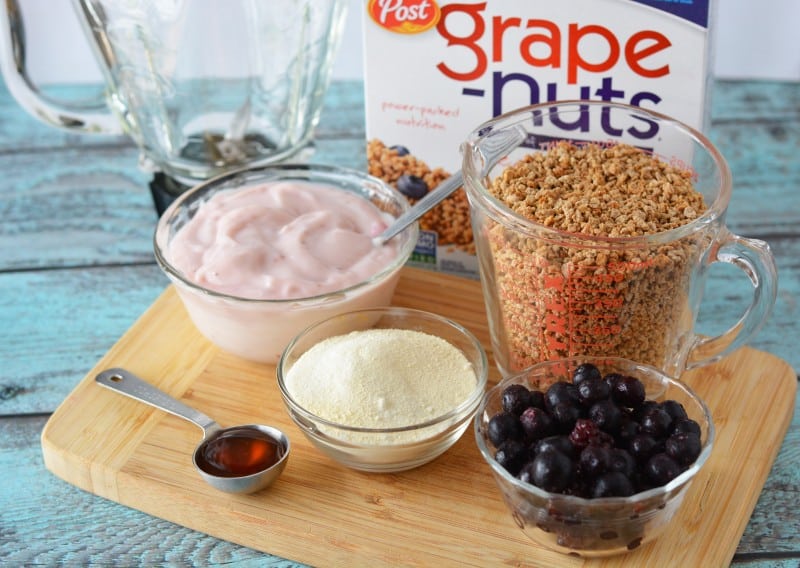 Grape-Nut Yogurt Bars
Ingredients
16 oz fruit yogurt
1 cup fresh or frozen fruit, cut up
2/3 cup instant non-fat milk
2 Tbsp honey
2 cups Grape-Nuts Cereal, dry
Instructions
Put all ingredients except Grape-Nuts in blender and blend until smooth. 
Stir in 1-1/2 cups Grape-Nuts. 
Line 8 inch square pan with foil. 
Pour in blended mixture. 
Sprinkle with remaining 1/2 cup cereal. 
Freeze 4 hours or more. 
Cut into 16 bars.
Notes
Keep frozen until ready to eat. Individually foil wrap each bar for a great after-school snack or quick breakfast treat.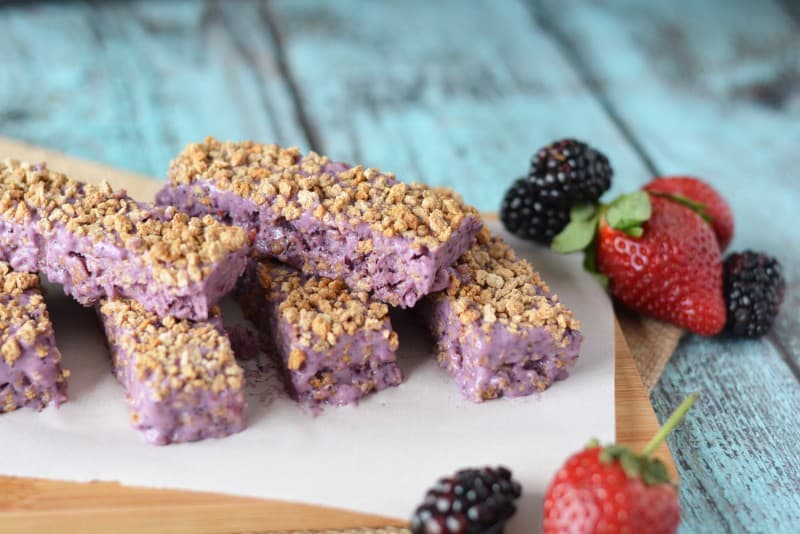 I love how easy this recipe for a tasty Grape-Nut Yogurt Bar is to make. You can easily make unique flavors by separating blueberry, strawberry, raspberry, or even peach, out and using unique flavored yogurts to create individual flavored bars. I know this is going to be a hit for your family just like it was for ours!