Last Updated on
I love how summer brings fresh berries back in season, and our easy Raspberry Tart Recipe is the perfect way to celebrate bold flavors this year.  A few simple ingredients, and a few minutes of time and you can easily create a delicious raspberry tart that is ideal for taking to your weekend barbecue parties, or to add to a beautiful dinner party with friends.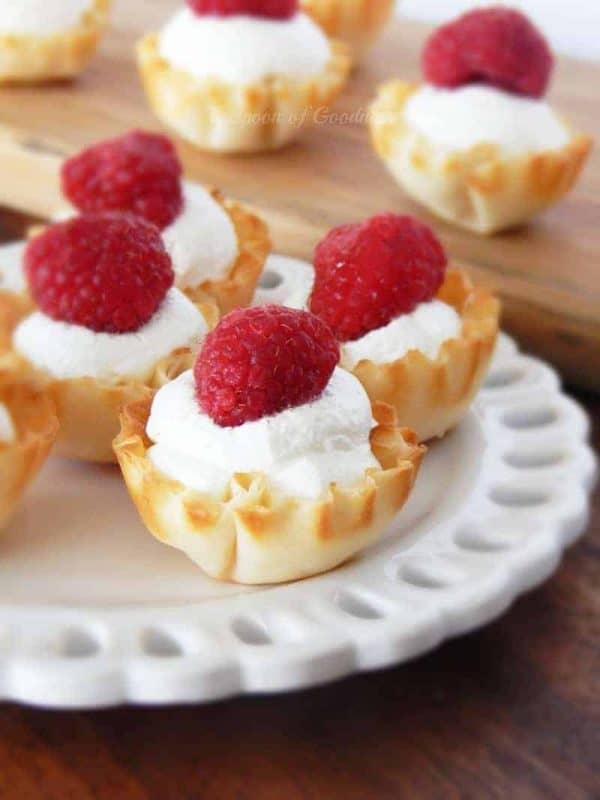 Fresh raspberries are ideal for this raspberry tart recipe, but you can also use frozen berries if fresh aren't available. Phyllo dough is a great easy to use choice for pastry crust that takes little time to assemble. I love anything that is semi-homemade. It means I can serve up amazing desserts without all of the hours in the kitchen!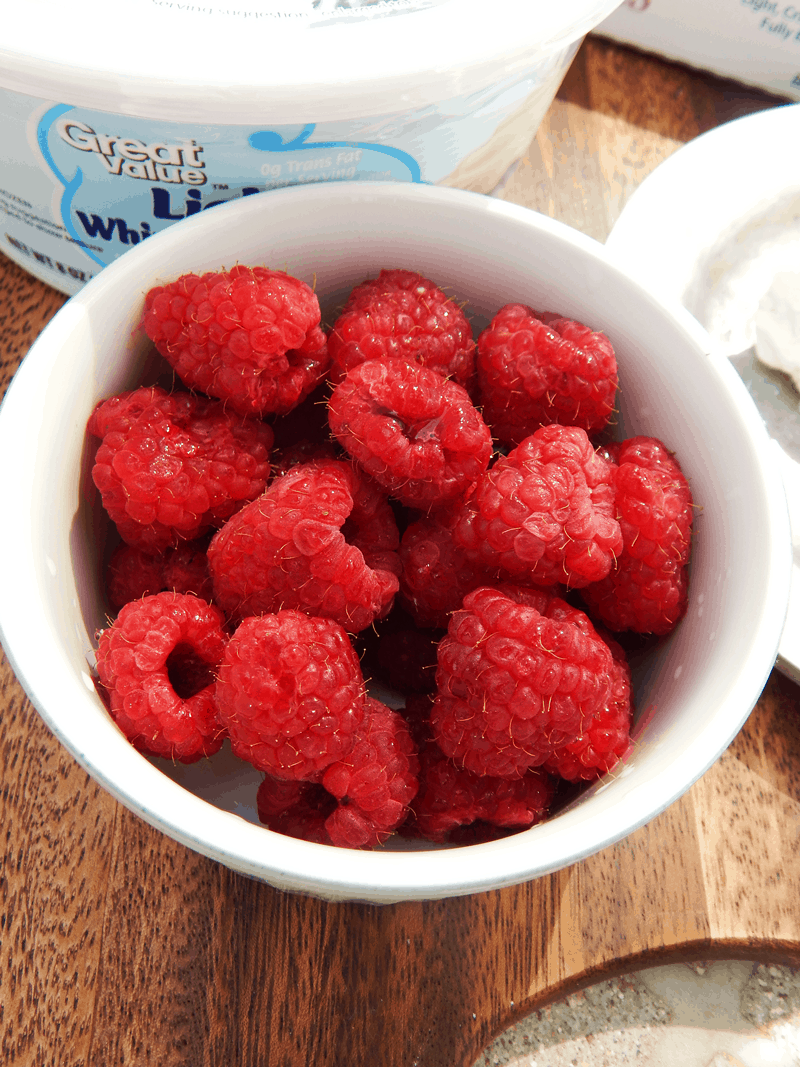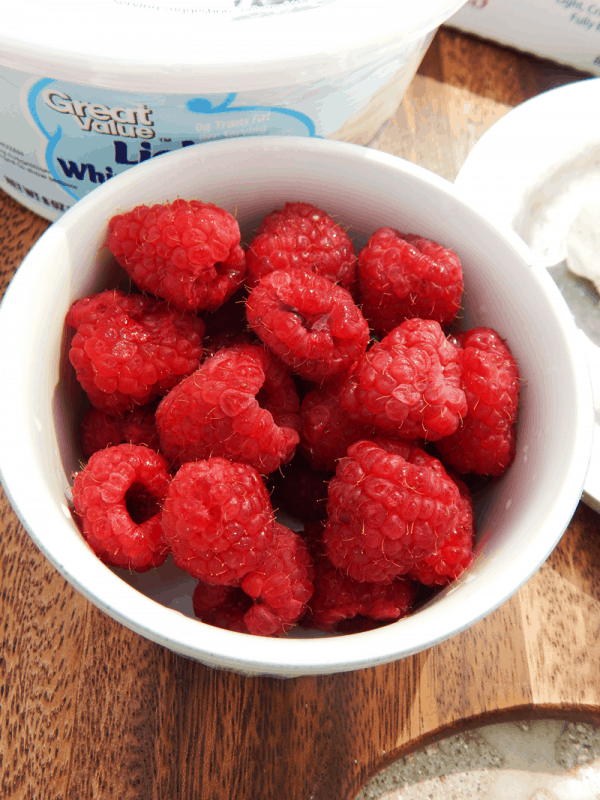 To easily mix your cream cheese, you'll want to allow it to soften. I usually bring it to room temperature for about a half hour prior to mixing. Another option is to simply use a stand mixer with a bit more power than your traditional hand mixer to get a smoother texture.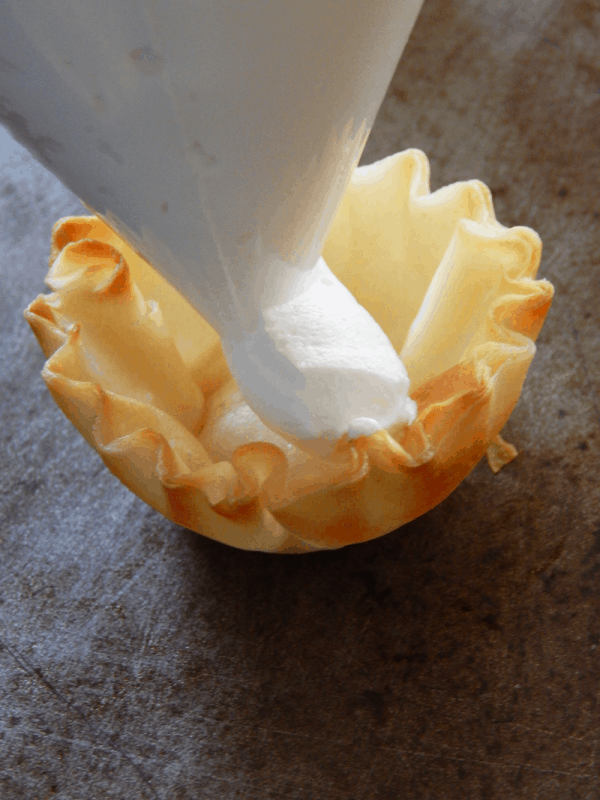 Assemble this simple Raspberry Tart Recipe as a great treat for a hot afternoon. Drizzle with fresh honey, or serve as is to your guests. If you have extra berries, our Raspberry Bars recipe is another great choice to use some fresh raspberries when in season. These make gorgeous raspberry tarts to share with your friends and family at any party, event, or just because after a weeknight meal.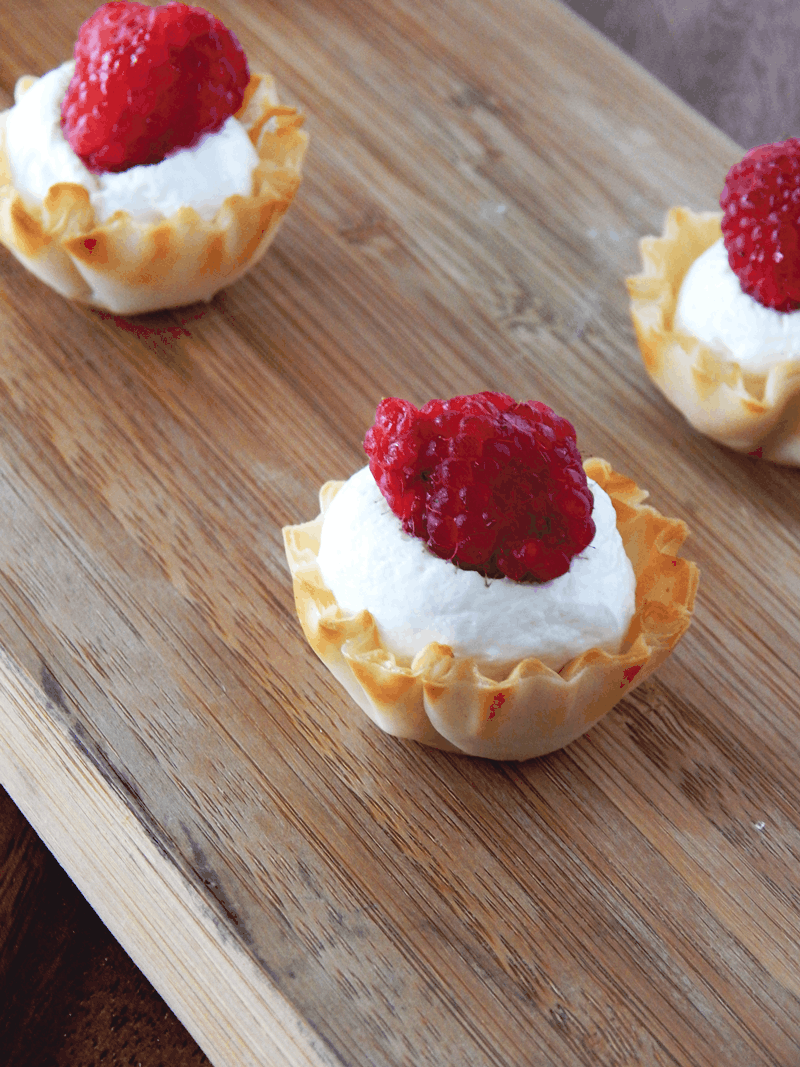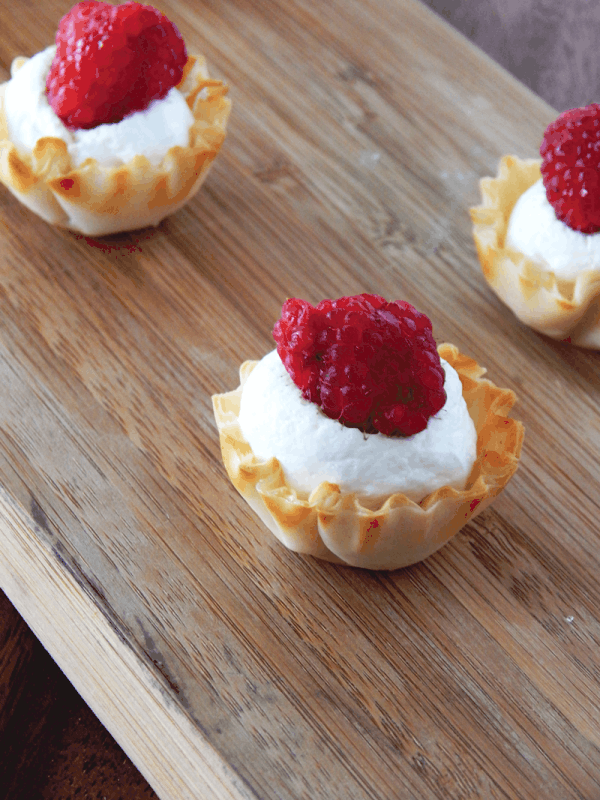 Easy Raspberry Tart Recipe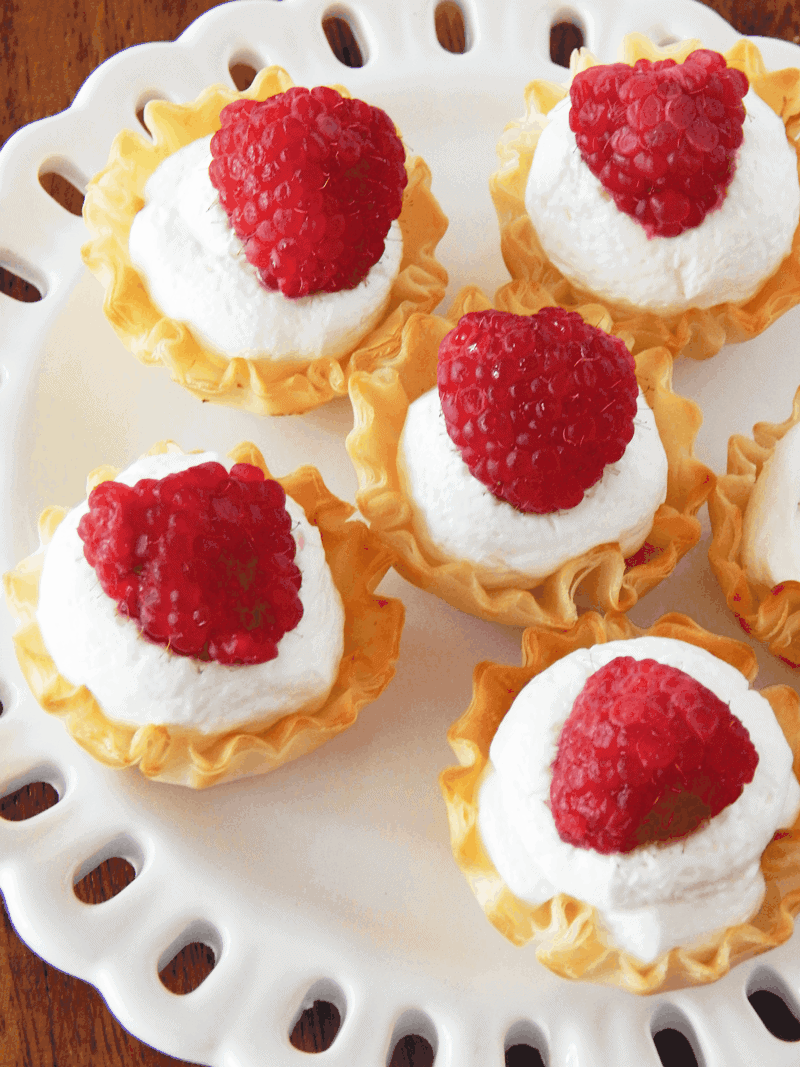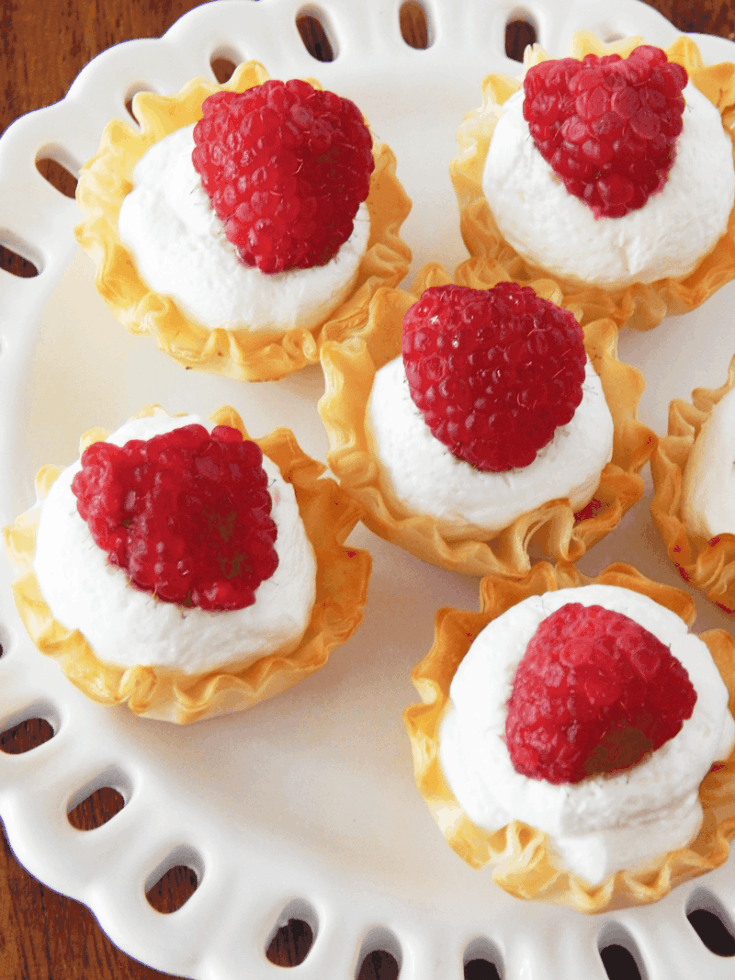 Easy Raspberry Tart Recipe
Ingredients
1 Container of fresh raspberries
8 oz cream cheese
2 C heavy whipping cream
¼ C powdered sugar
1 tsp vanilla extract
small frozen phyllo cups
honey for drizzling, optional
zip lock bag for piping
Instructions
Cook the frozen phyllo cups according to directions on package.
Cool for 5 minutes before putting in filling.
For filling start by adding whipping cream, powdered sugar and vanilla extract into a large bowl.
Mix ingredients until stiff peaks form.
In a small bowl whip the softened cream cheese.
Add cream cheese into cream mixture and mix.
Using a large cup you can fold over the top of a zip lock bag and add filling mixture to the bag
and then cut the tip off the bag for pipping.
Pipe each cooled cup and top off with a fresh raspberries.
Drizzle with honey for some extra sweetness (optional)