With so many patriotic holidays each year it is hard for me to choose just one as my favorite. The desserts I'm featuring here today are perfect for all of your patriotic holiday gatherings, big or small! Enjoy these 4th of July dessert recipes on Memorial Day, Labor Day, or even Flag Day.  Whatever "red, white, and blue" holiday you're celebrating next!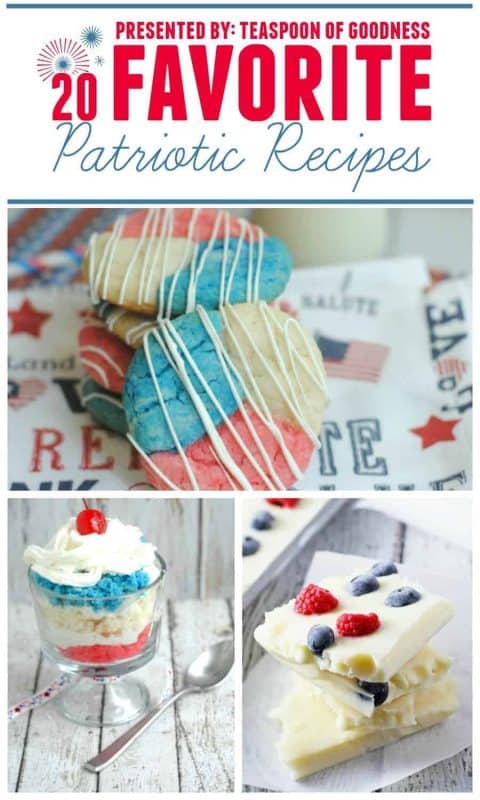 Are you a trifle fan? I know I am! Especially after seeing how beautifully Chic 'n Savvy Reviews pulled her patriotic trifle together! I think this one is a great way to get my boys in the kitchen because they can crumble the cakes for me before layering. What kid wouldn't be tickled "red white and blue" at the thought of tearing a cake apart?-HA! Learn how to prepare and assemble this stunning trifle.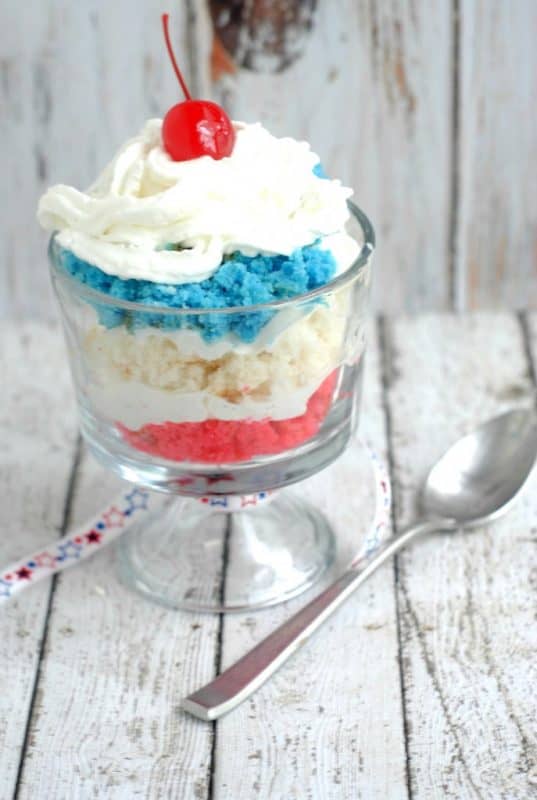 Honey & Birch has a recipe for red white and blue frozen yogurt bark that has inspired me to buy freezer pop forms and turn this receipe into a frozen pop instead. I love the look of this bark, but I can already tell you my kids would have the messiest hands in existence trying to eat this. It's beautiful to look at, I'm sure it tastes amazing, but I cannot wait to turn her bark into a pop for my boys instead! Grab all of the ingredients to make your own Red White and Blue Frozen Yogurt treat.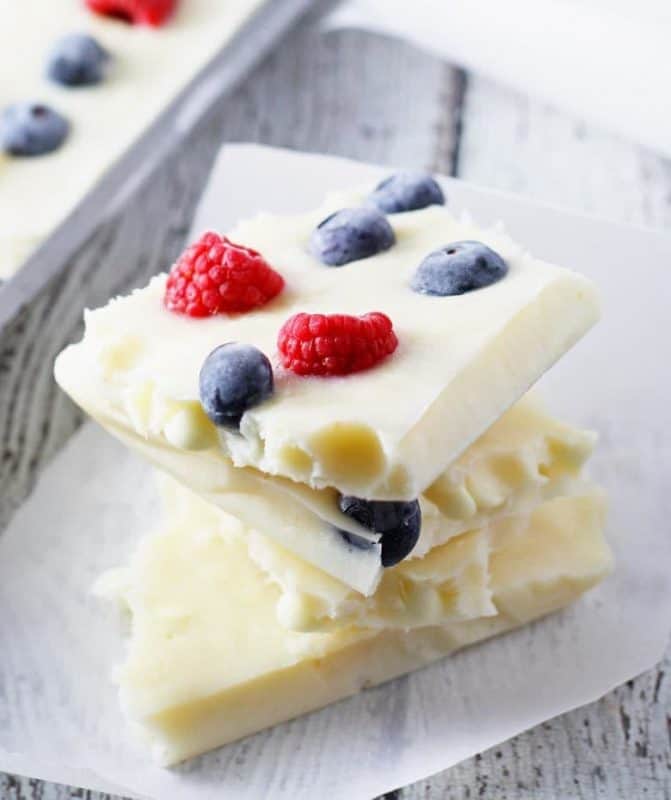 The fastest way to please a crowd, hands down, is with fruit! I am not kidding. Time and time again I have seen children and adults pass right by the sweets on a party table and go straight for the fruit. Why? Many families don't keep fresh fruit in their houses anymore. Either the fruit spoils too quickly, it's too expensive in their area, or they just don't think they have time to wash and prep fruit quick consumption. Whatever the reason, fruit has become the go-to party food that everyone loves. That means this mixed berry salad from House of Hawthorns is a guaranteed crowd pleaser at your next patriotic party! Hurry over to grab this yummy Mixed Berry Salad recipe.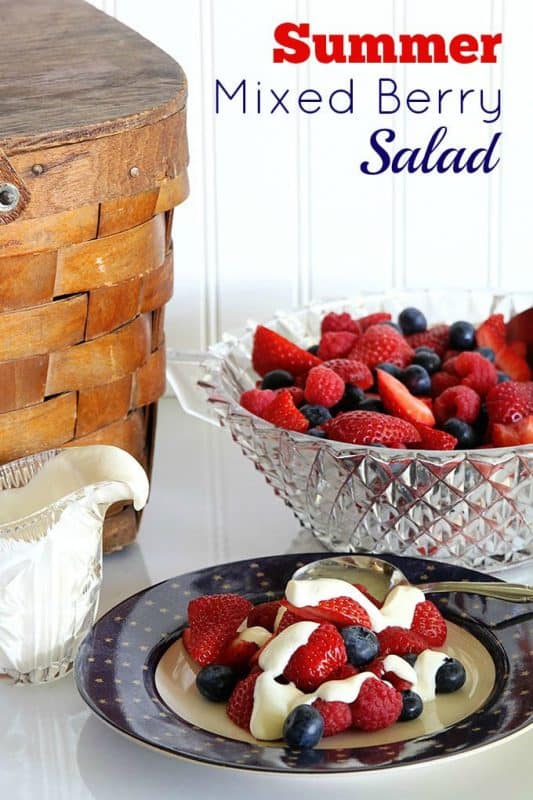 20 4th of July Dessert Recipes
Click on the links below to find the perfect 4th of July Dessert for all of this year's holiday parties! Be sure to leave a comment letting my friends know you found them at Teaspoon of Goodness.

Disclaimer: Never use blogger photos without permission. The Virtual Assistant (Victoria) who prepared this post obtained permission to use the photos included in this article as a member of the Craft and Food Roundup group. Links were submitted to the Patriotic Recipes Master List by blog owners/representatives and are being used in accordance to the group rules.