Living in the country I try my best to keep a fully stocked pantry but that just doesn't always work out, especially for things that are not commonly used like sweetened condensed milk. I only make a few recipes each year that need this delectable ingredient, but when I need it I need it.
One day I ran out and quickly had to resort to driving 24 miles into town or figuring out how to make my own homemade sweetened condensed milk. Guess which option I picked?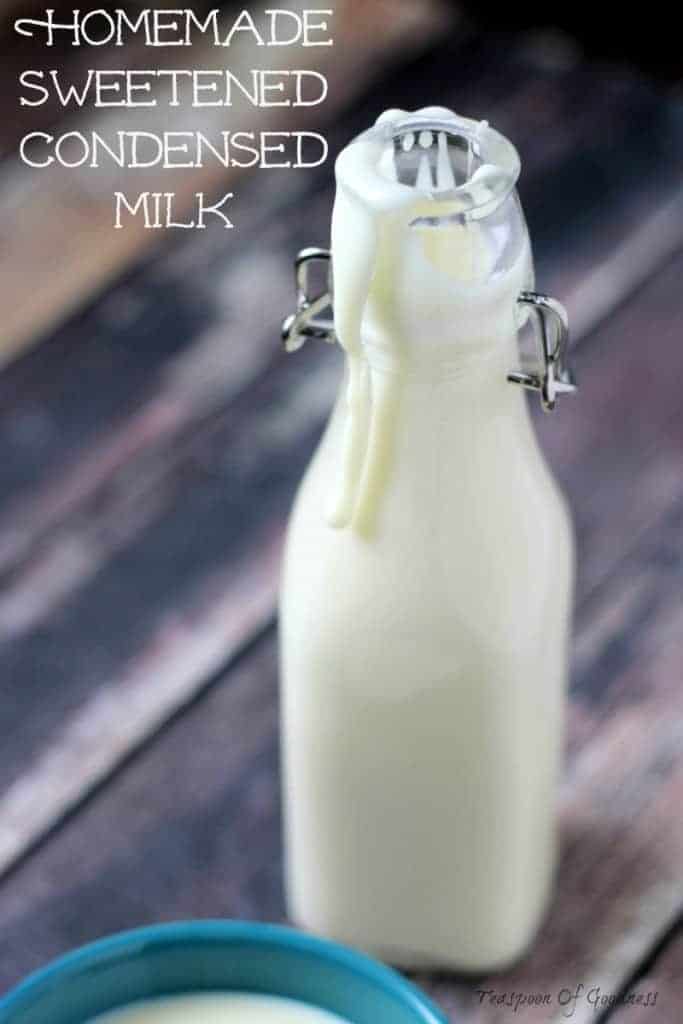 Pin
I vaguely at one time remember my mom telling me that it was just milk and a ton of powdered sugar. I thought how hard could it be and so I hit the internet. I found out quickly that my mom was wrong but she did set me on the right path in knowing that I could make my own homemade sweetened condensed milk.
Not sure if this is a good thing or a bad thing because I will let you onto a little secret that I LOVE this stuff. It's really like a creamy bite of heaven on a spoon that I can't wait to lick after cleaning out the blender. A very dangerous combination to know that I always have the ingredients on hand!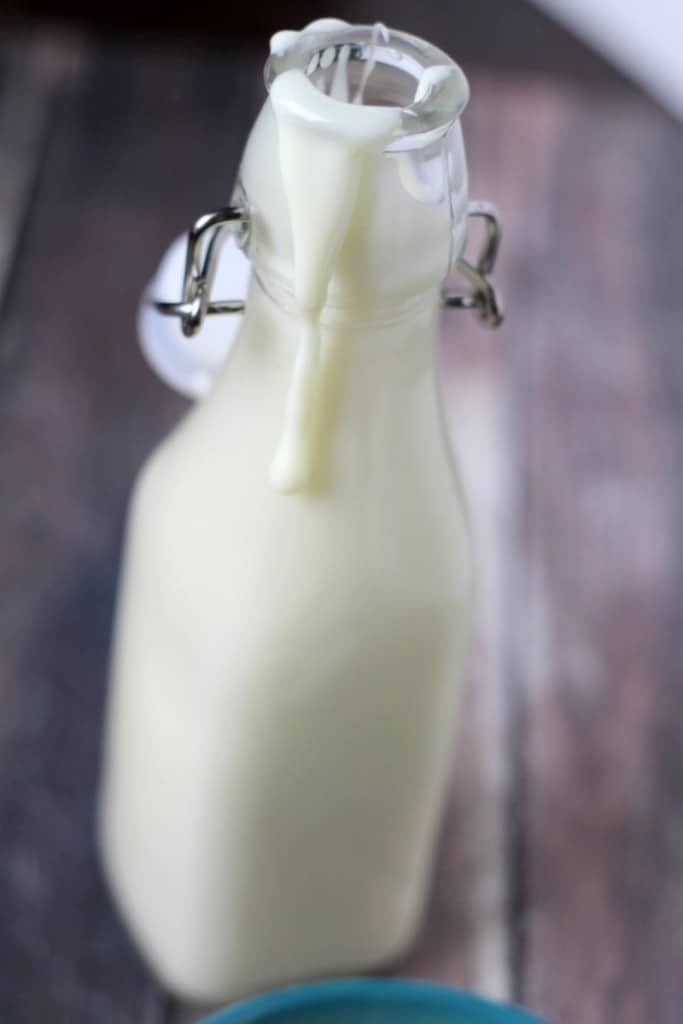 Pin
Homemade Sweetened Condensed Milk Recipe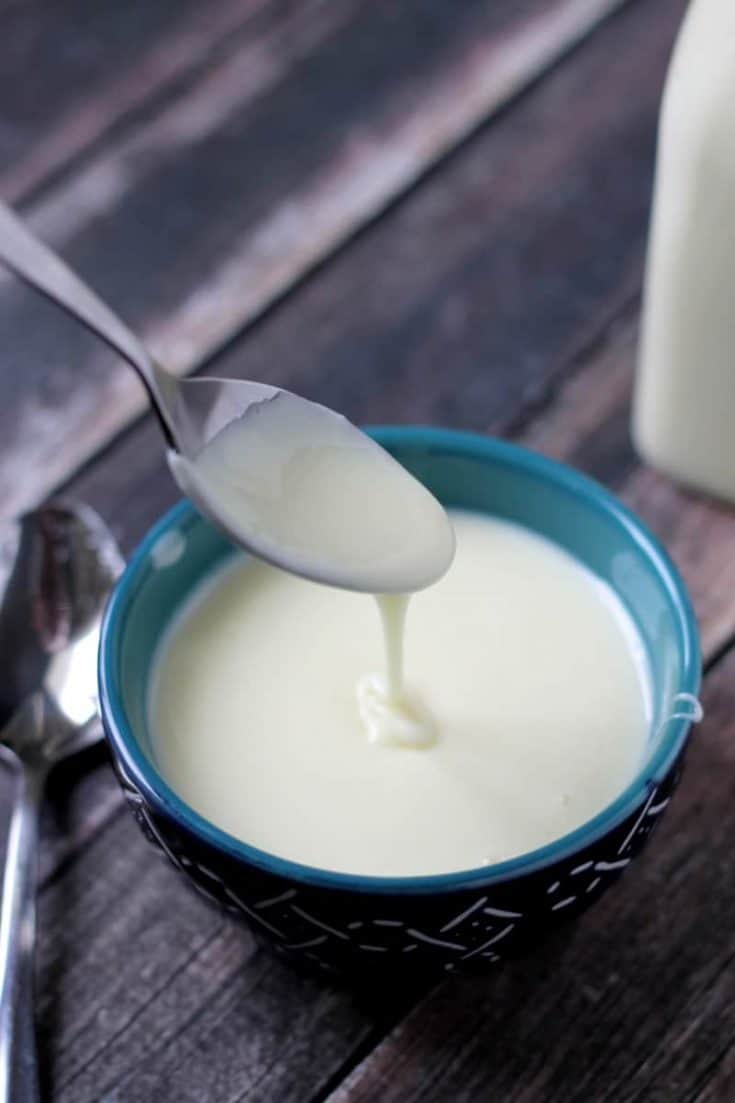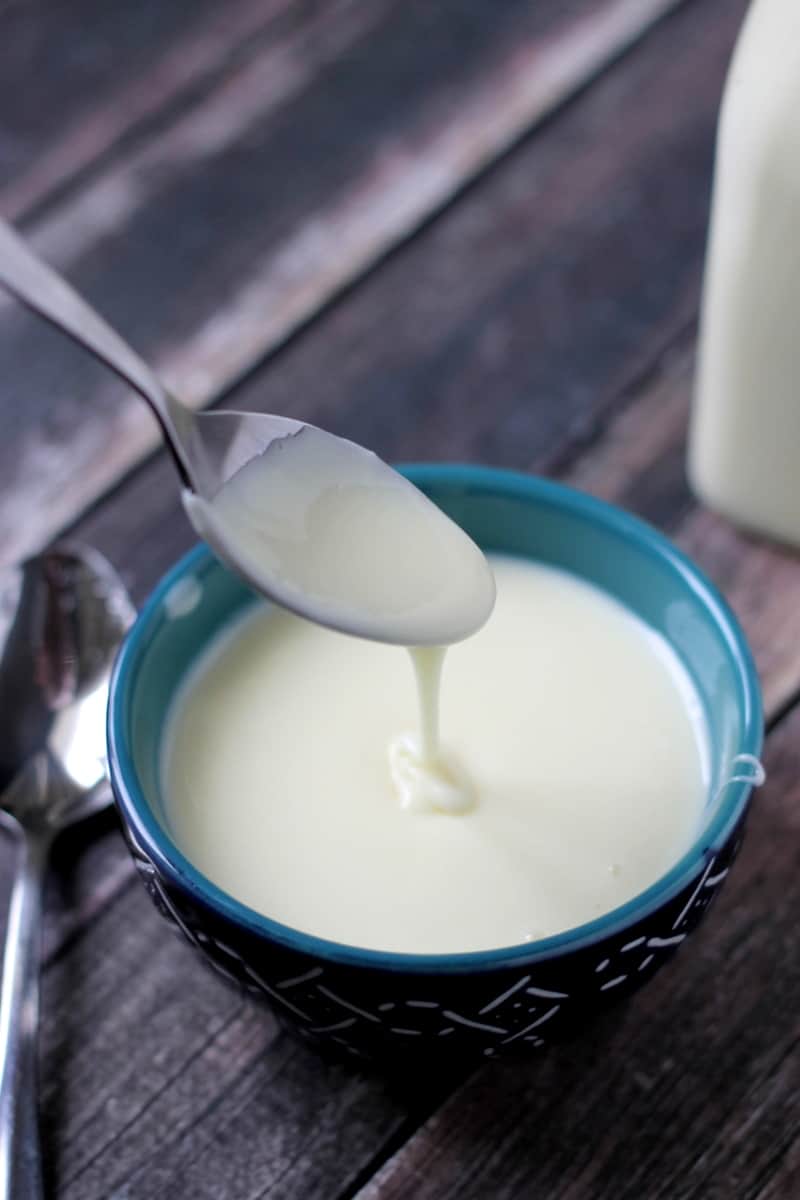 Homemade Sweetened Condensed Milk
Ingredients
3/4 cup boiling water
6 tablespoons butter
1 cup sugar
2 2/3 cups nonfat dry milk powder
1/2 teaspoon of vanilla extract
Instructions
Combine boiling water and butter in a small saucepan and stir until butter melts.
Combine melted butter mixture, sugar,vanilla and nonfat dry milk powder in blender until mixture thickens. This will take about 2 minutes.
Store sweetened condensed milk in the refrigerator.
**Makes 20 ounces. A normal can of sweetened condensed milk is 14 ounces.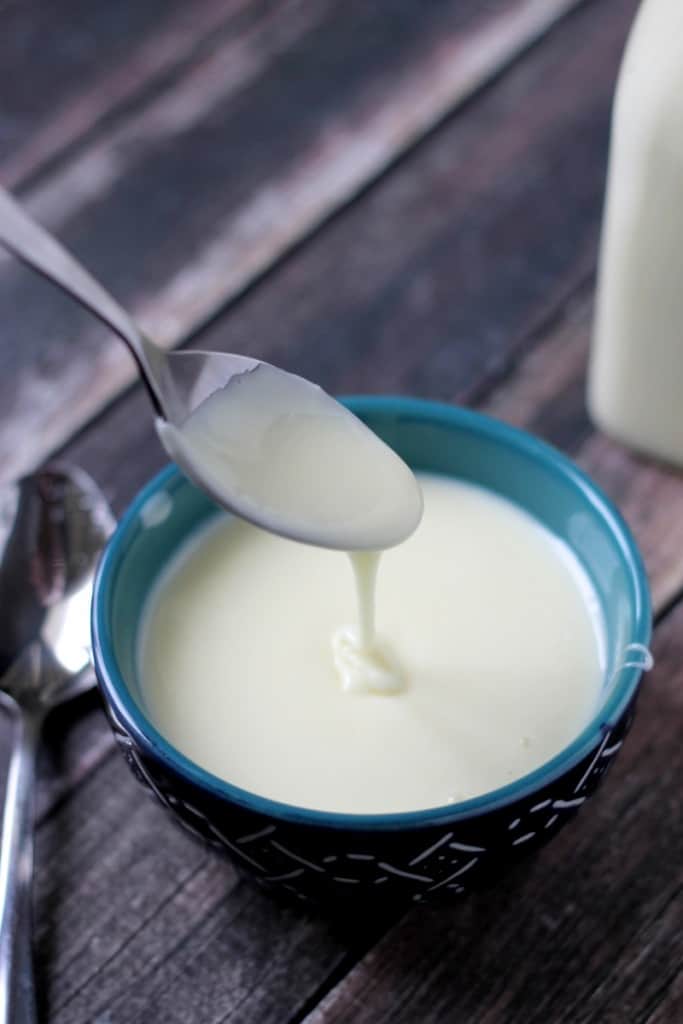 Pin
What recipes do you use sweetened condensed milk in?