Rice Krispie treats are an iconic American classic, and I have taken it to the next level with these easy Cherry Rice Krispie Treats. They don't take anymore time to prepare than the originals but sure do step up the flavor.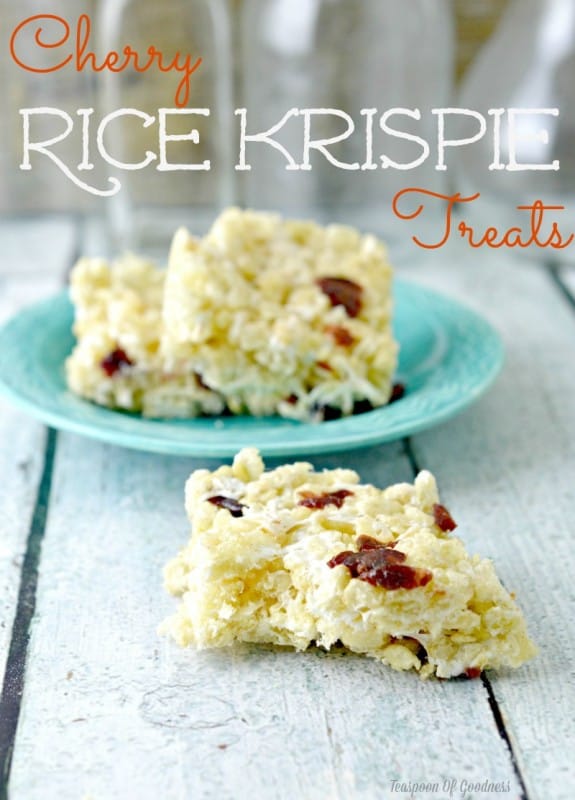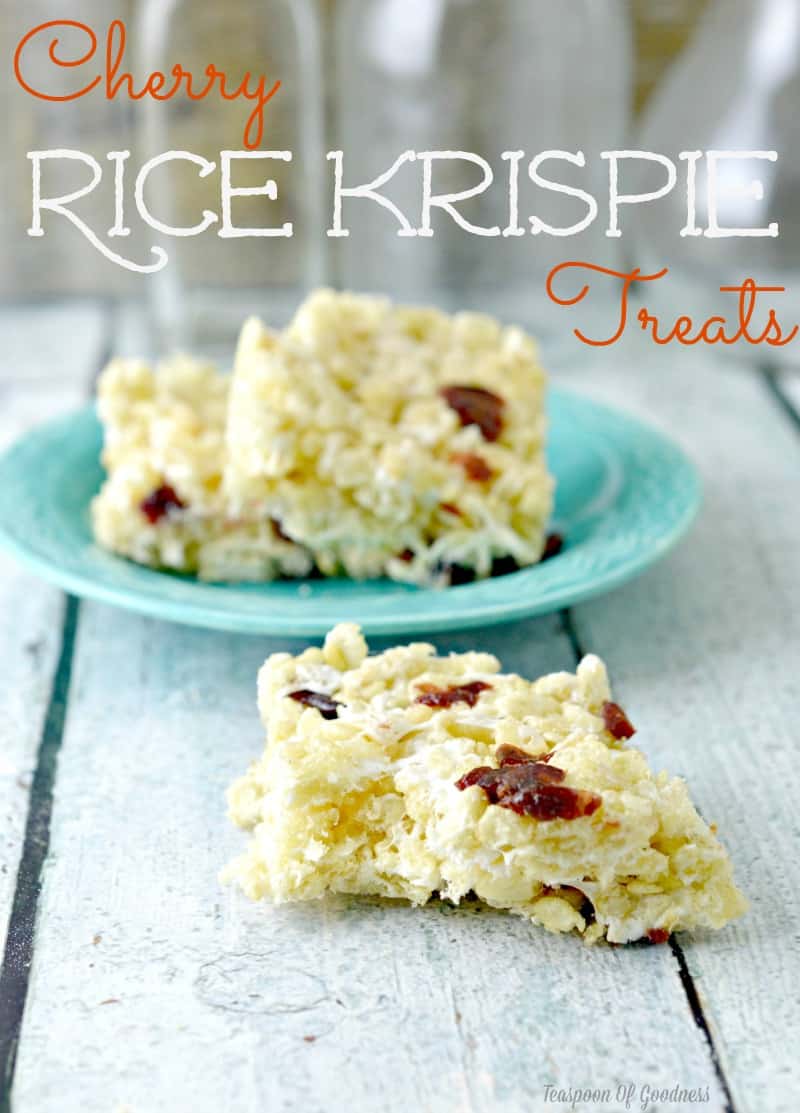 Pin
Besides their crave-worthy flavor, one reason to love making Rice Krispie treats is that they are so simple to make with the kids. My oldest is able to use a sharp knife efficiently so he can chop the cherries for me. My youngest is a pro at measuring simple things like this, which only leaves me needing to mix the ingredients together. The boys can grease the pan for me, melt the marshmallows and do all the measuring. Now, if only I could figure out how to get them to do all of the cleanup…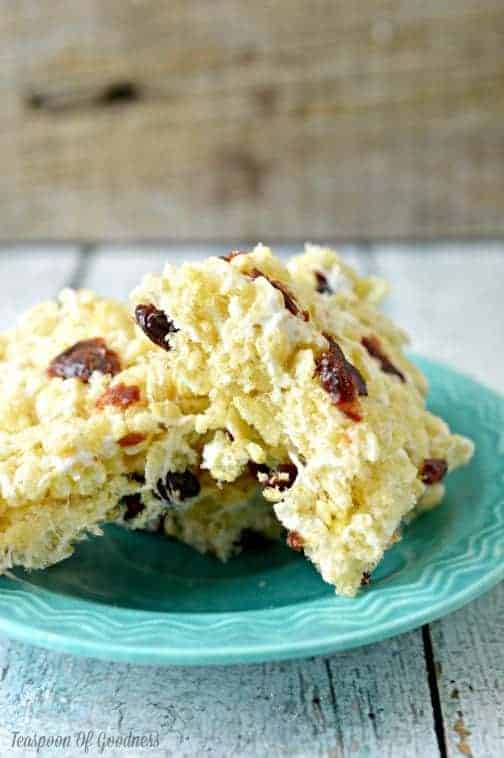 Pin
Cherry Rice Krispie Treats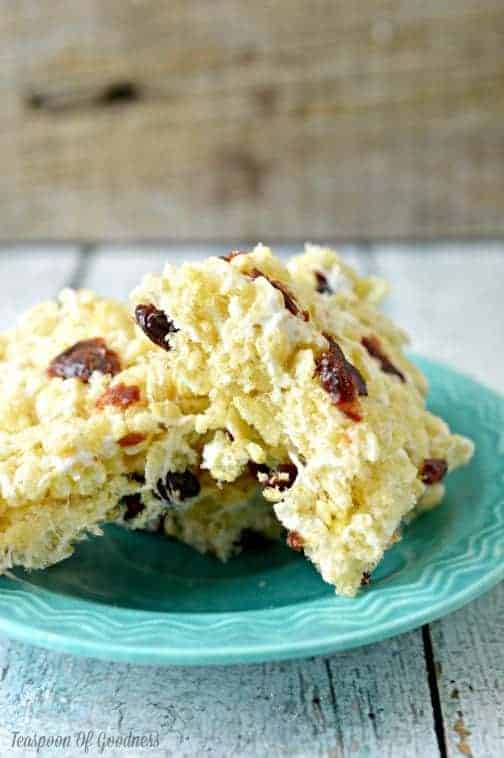 Cherry Rice Krispie Treats
Rice krispie treats are an American favorite and I'm taking them to the next level with these Cherry Rice Krispie Treats. Snag this easy recipe!
Ingredients
1 ½ Tablespoons Butter
2 cups Mini Marshmallows
3 cups Rice Crispy Cereal
½ cup Dried Cherries
Instructions
In a large bowl, microwave the butter and the marshmallows together for about 2 minutes until the marshmallows are soft and puffed.
While that is in the microwave, chop the dried cherries into large pieces.
Remove the marshmallows from the microwave, gently stir in the cereal and the cherry pieces until everything has been coated with the marshmallow.
Pat the mixture into a greased 8x8 baking dish. Cool and cut into squares to serve. Best if eaten within a day or two of making.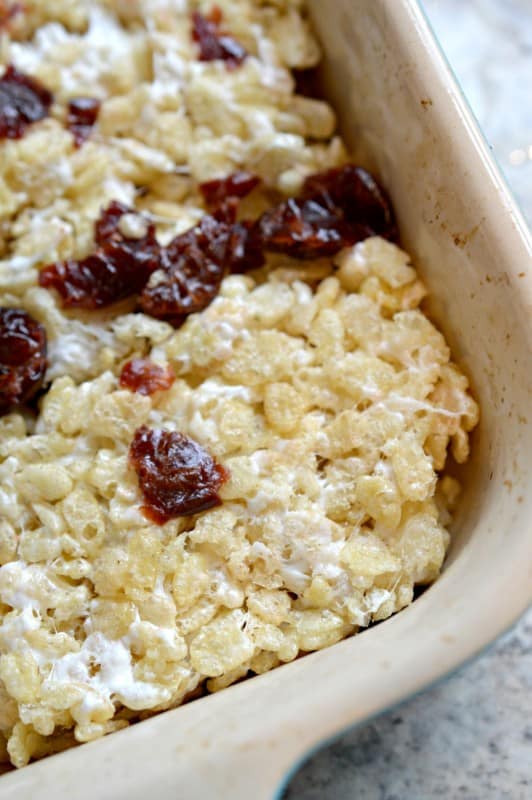 Pin
Kellogg's had created Rice Crispy cereal in 1928, and it was fine as far as cereals go, but in 1939, Mildred and her friend Malitta needed an idea to help their Campfire Girls raise money they put their heads together, and a new delicious food was invented. It was Rice Krispie Treats! ~ Twisted Candy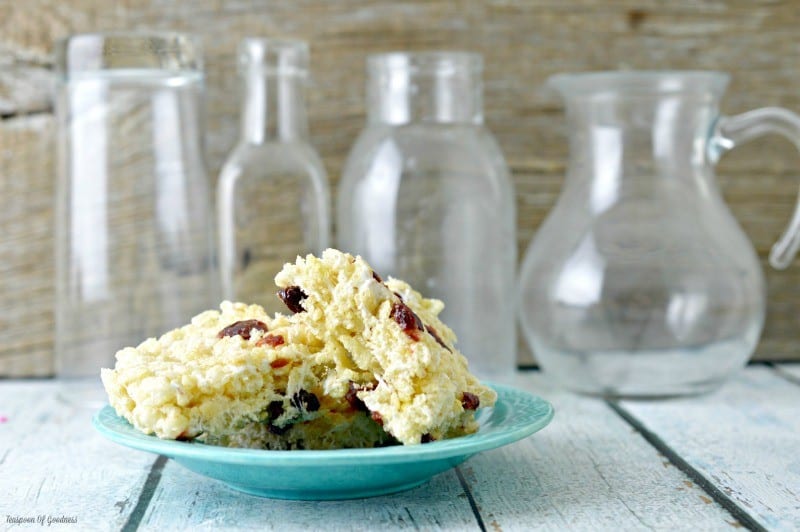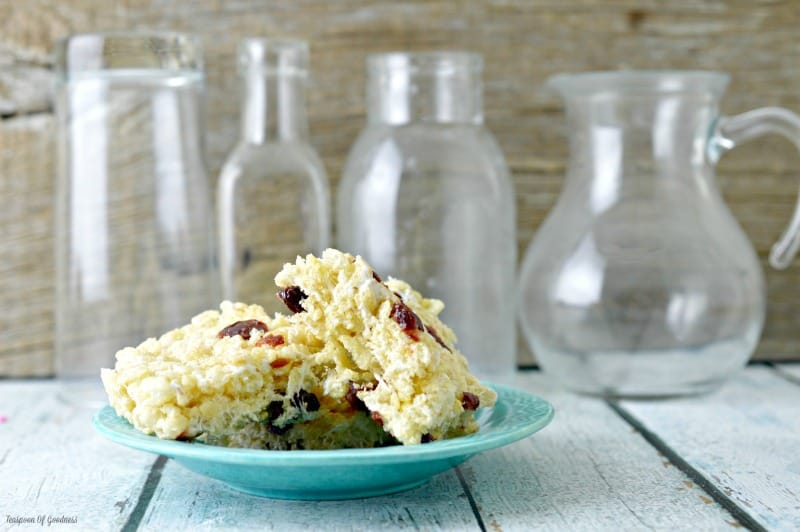 Pin
Have you ever added things to Rice Krispie Treats? If so, what are your favorite additions or flavors of Rice Krispie Treats?