How does one get the traditional flavors of Bananas Foster without lighting their dessert on fire? This Bananas Foster Bread Recipe is just the thing. Don't get me wrong, I do love the desired effect that bananas foster originated with. Whipping up a sauce of butter, brown sugar, cinnamon, dark rum, and banana liqueur and pouring that over bananas and vanilla ice cream just to catch it on fire but not always an appropriate dish to do with the kids or on Tuesday night dinner.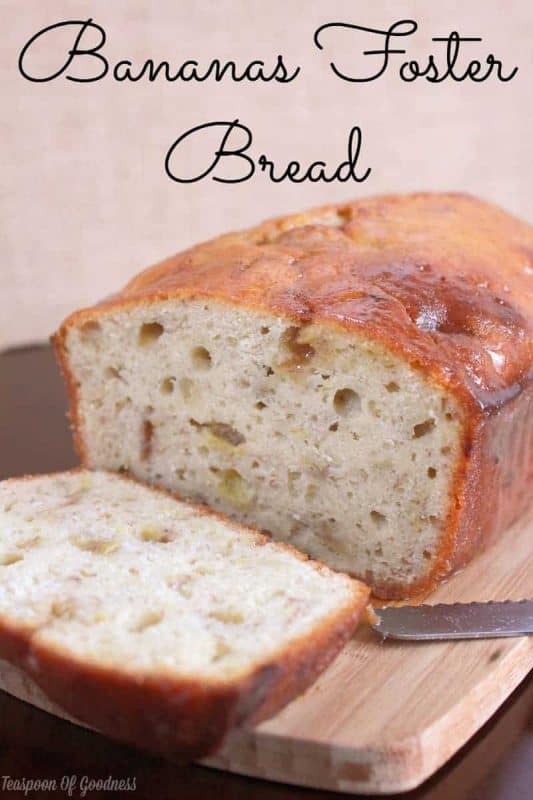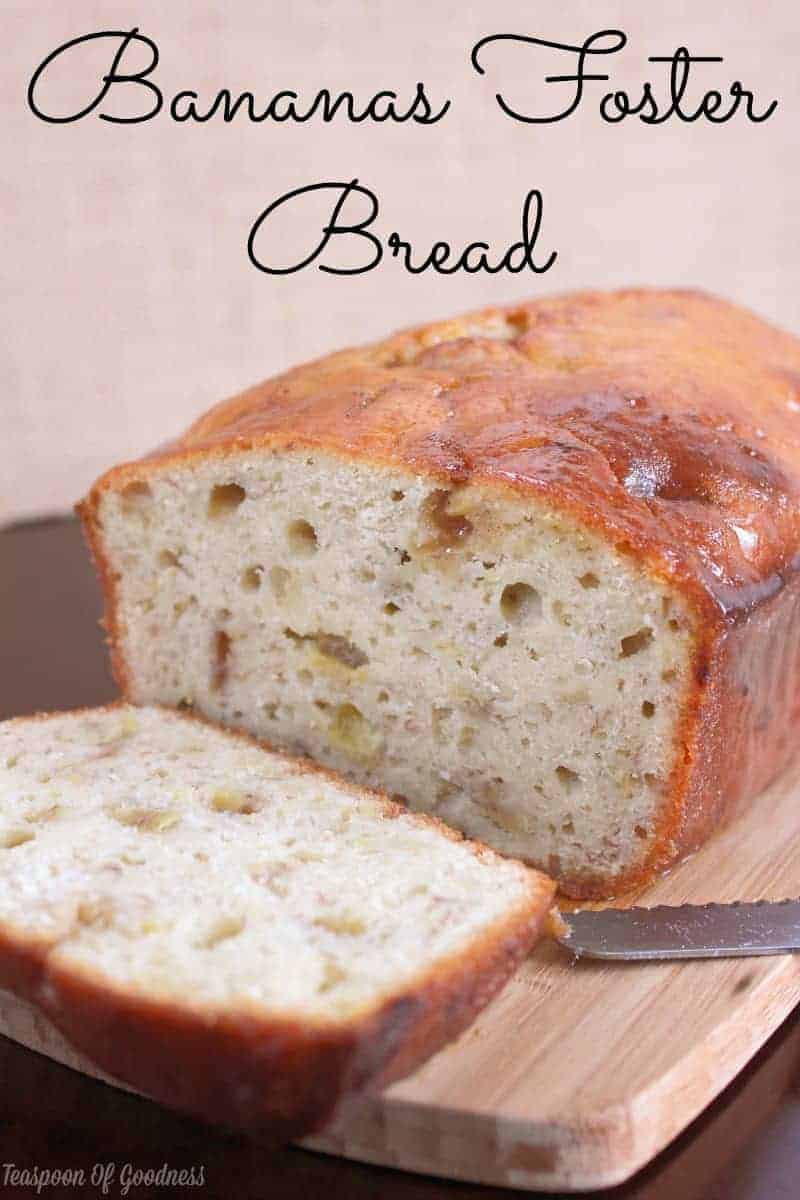 Pin
Bananas Foster Bread is one of the ways I'm serving bananas foster to my family, and I can assure you there have been no complaints. Talk about homemade banana bread on steroids! The sauce is the key here, and yes, it does make it a bit stickier than normal banana bread, but it truly takes it to the next level. Who doesn't love something with an added butter and brown sugar sauce?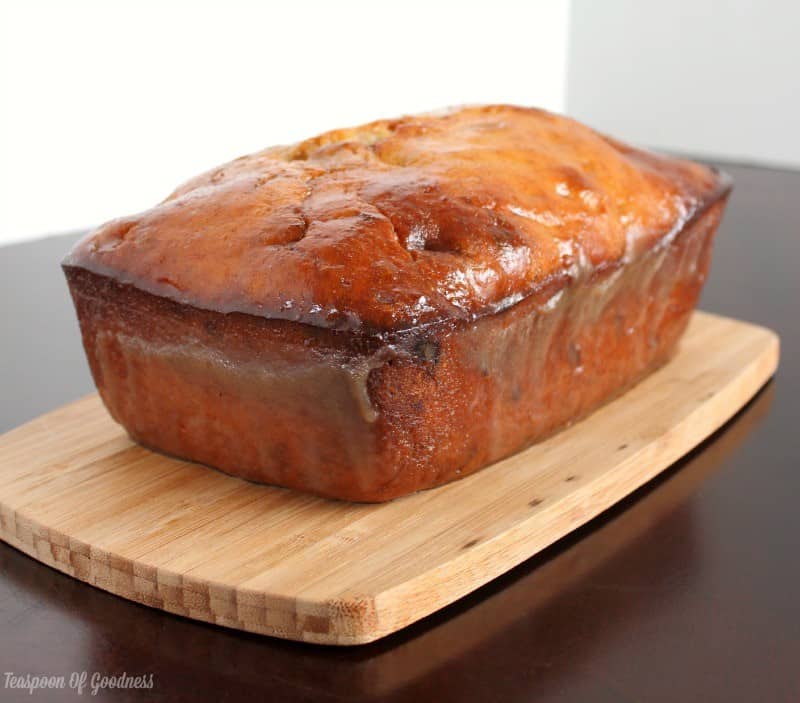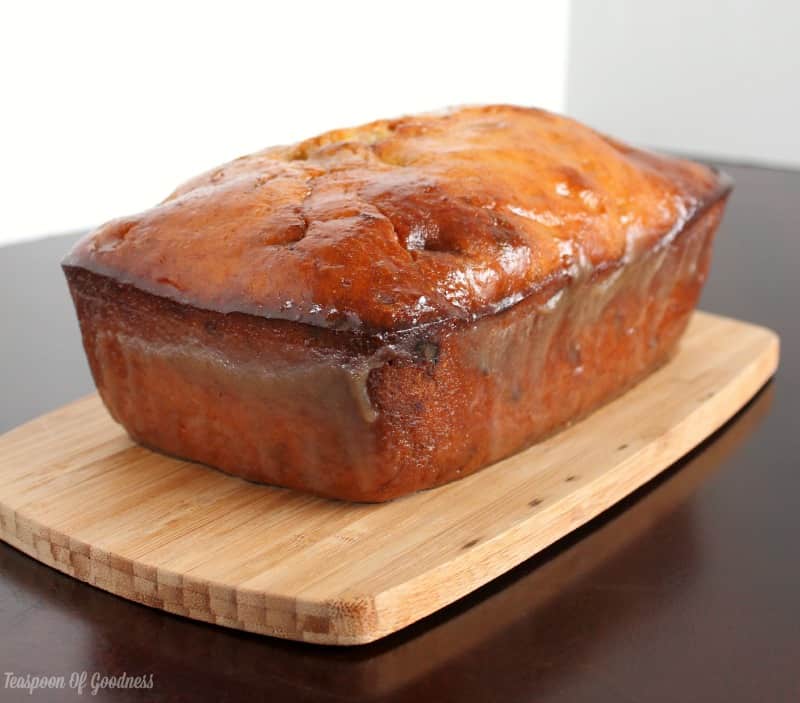 Pin
Bananas Foster Bread Recipe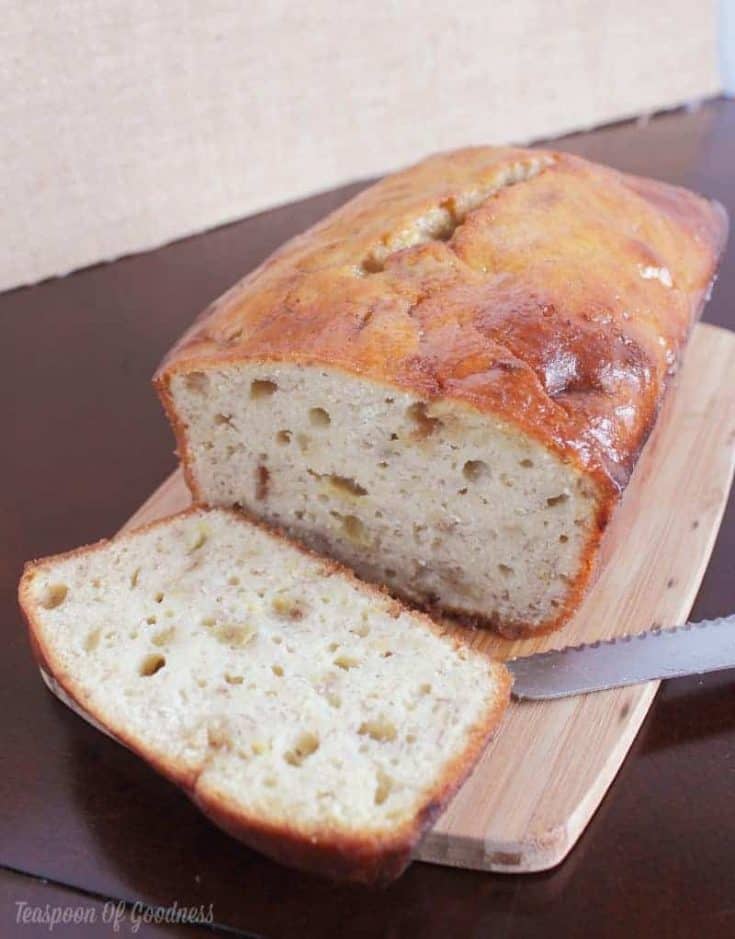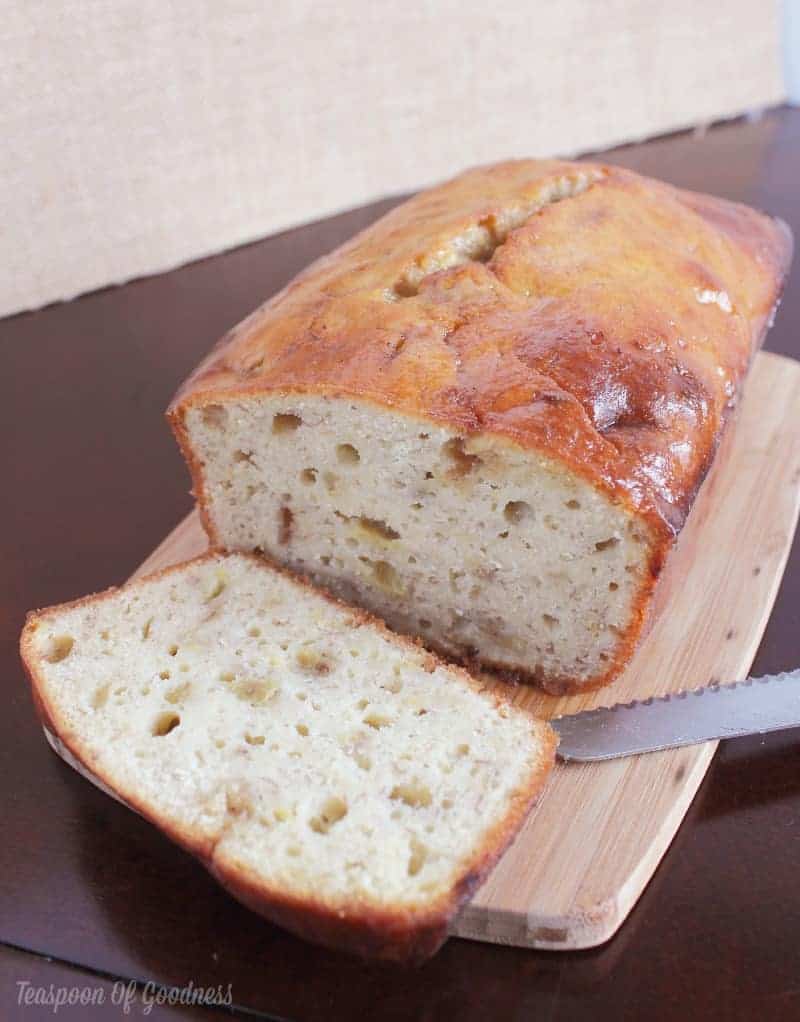 Bananas Foster Bread Recipe
Prep Time: 15 minutes

Cook Time: 1 hour 5 minutes

Total Time: 1 hour 20 minutes
Ingredients
3 Bananas
1 Cup Sugar
¾ Cup Butter, softened
2 Eggs
¼ Cup Heavy Cream
2 ½ teas. Rum Extract
1 teas. Vanilla Extract
2 ¼ Cups Flour
1 teas. Baking Powder
¼ teas. Salt
½ Cup Brown Sugar
½ Cup Water
¼ teas. Cinnamon
1/8 teas. Nutmeg
Instructions
Preheat oven to 350˚.
For the Bread
In a bowl combine the Bananas, Sugar and ½ cup Butter and mix until smooth.
Add the Eggs, Cream, 1 ½ teas. Rum extract and Vanilla extract and stir to combine.
Add the Flour, Baking powder and Salt and stir until the flour is incorporated.
Pour the batter into a greased loaf pan and bake at 350˚ until deep golden brown and a toothpick inserted in the middle comes out clean, 55-65 minutes. Remove and let cool slightly.
For the Glaze/Sauce
In a small sauce pan melt ¼ Cup Butter with the Brown sugar, water, Cinnamon, Nutmeg and 1 teas. Rum extract and bring to a simmer. Once simmering let cook 3 minutes then remove from heat.
Turn out the loaf to make sure it will come out of the pan but leave it in the pan for glazing.
Pour 1/3 of the glaze over the loaf and let sit until the glaze is absorbed/set.
Turn the loaf out and slice to desired thickness and serve with warm sauce/glaze. Good room temp, or warmed slightly, 10-15 seconds in the microwave for one slice.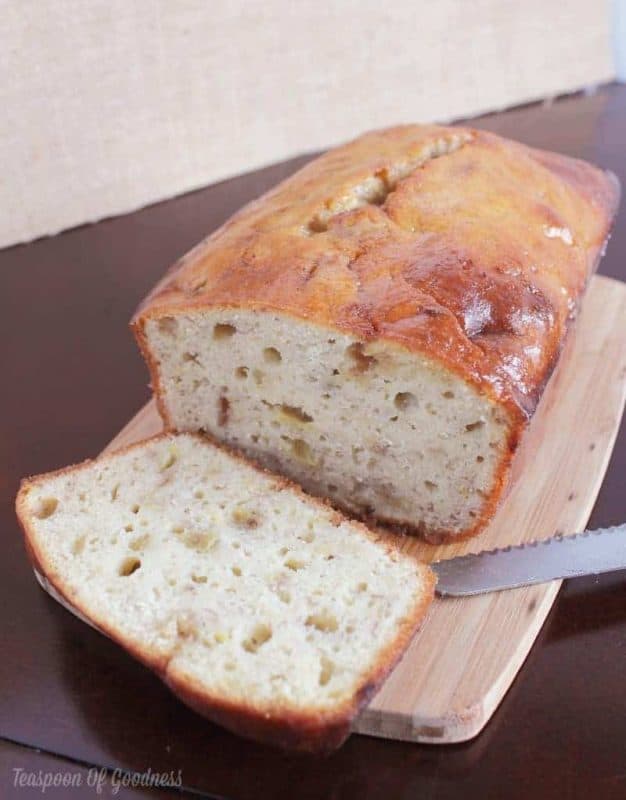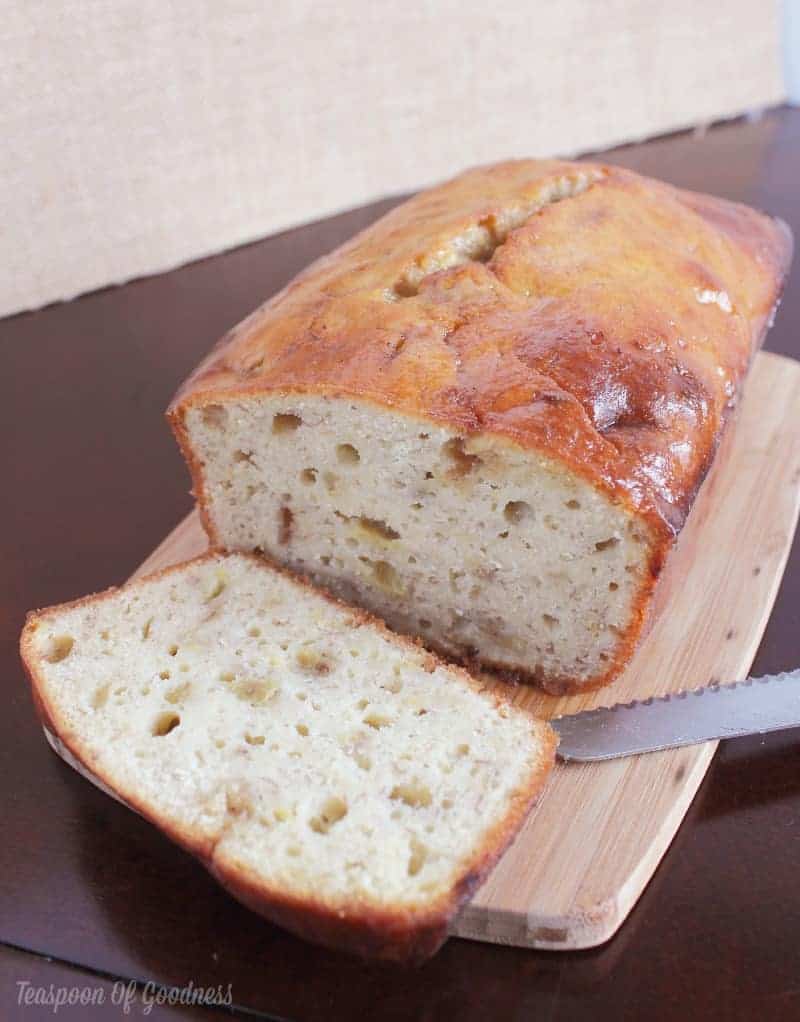 Pin
If you are looking for a recipe to wow the kids with, you should really give bananas foster a try, but if you don't have time to catch things on fire, don't pass up this bananas foster bread recipe for your files.