This Apple Cinnamon Granola Recipe is a great option for breakfast, topping yogurt, ice cream, or snack on like a trail mix. Making your granola homemade means you'll be able to avoid some of the added sugar you find in many store brands. This apple cinnamon flavor is great since it is reminiscent of your favorite apple pie.
Apple cinnamon granola is so simple to make on your own. You can use dehydrated apples you buy in the grocery store, or if you have a lot of apples, you can slice them thin and dehydrate them on your own.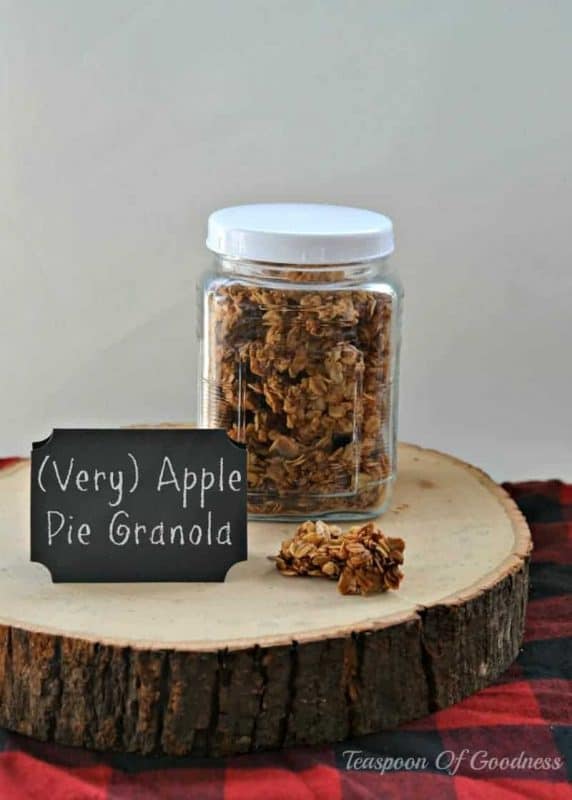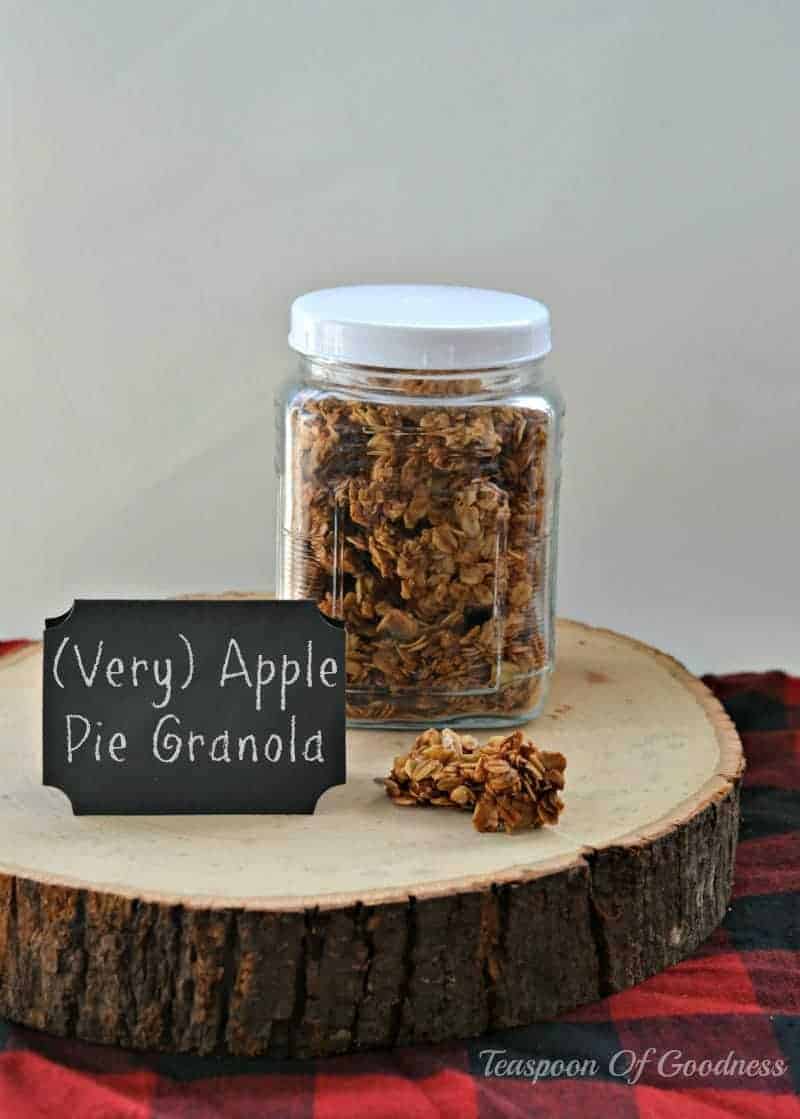 Pin
Mix together these basic ingredients and spread them in an even layer on a large cookie sheet. I prefer using a silicone baking mat on mine to prevent sticking without having to add extra oil or spray to the surface. Bake this simple granola and enjoy a special treat!
Make double batches of this granola and portion into small snack bags to add to your weekly lunch box bin for kids to grab and add to their lunch as desired. You can add this to a lunch box alongside a container of plain yogurt for a healthier dessert option.
Our favorite use of this apple cinnamon granola recipe is to top sliced apples and bake as an apple crumble for a healthy and delicious dessert!
Apple Cinnamon Granola Recipe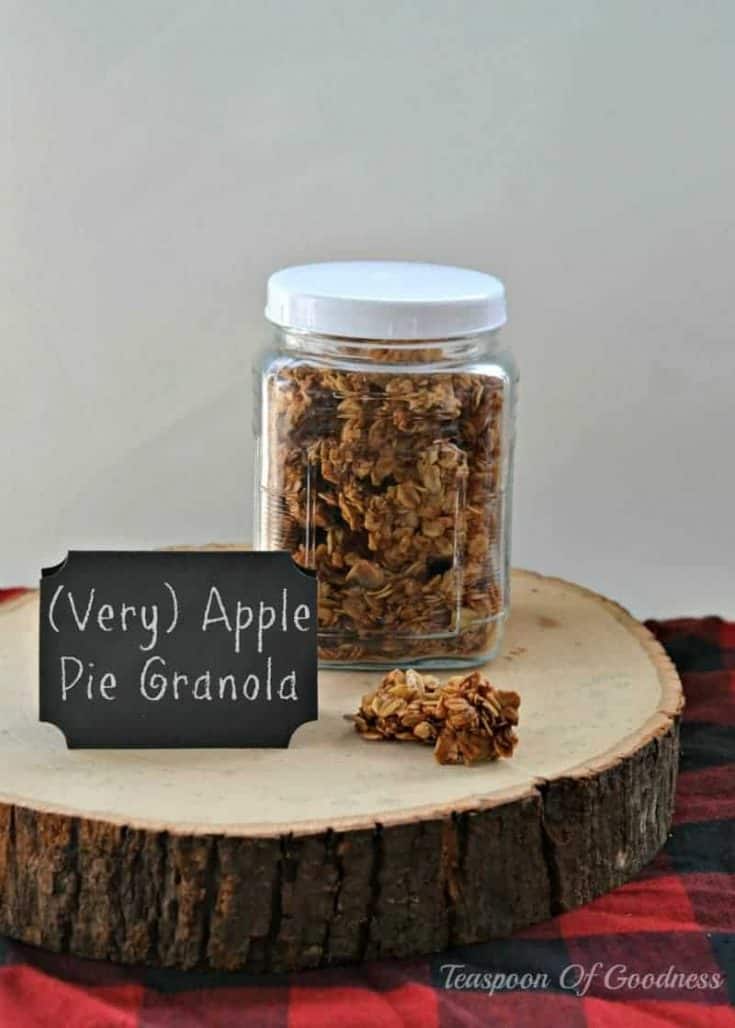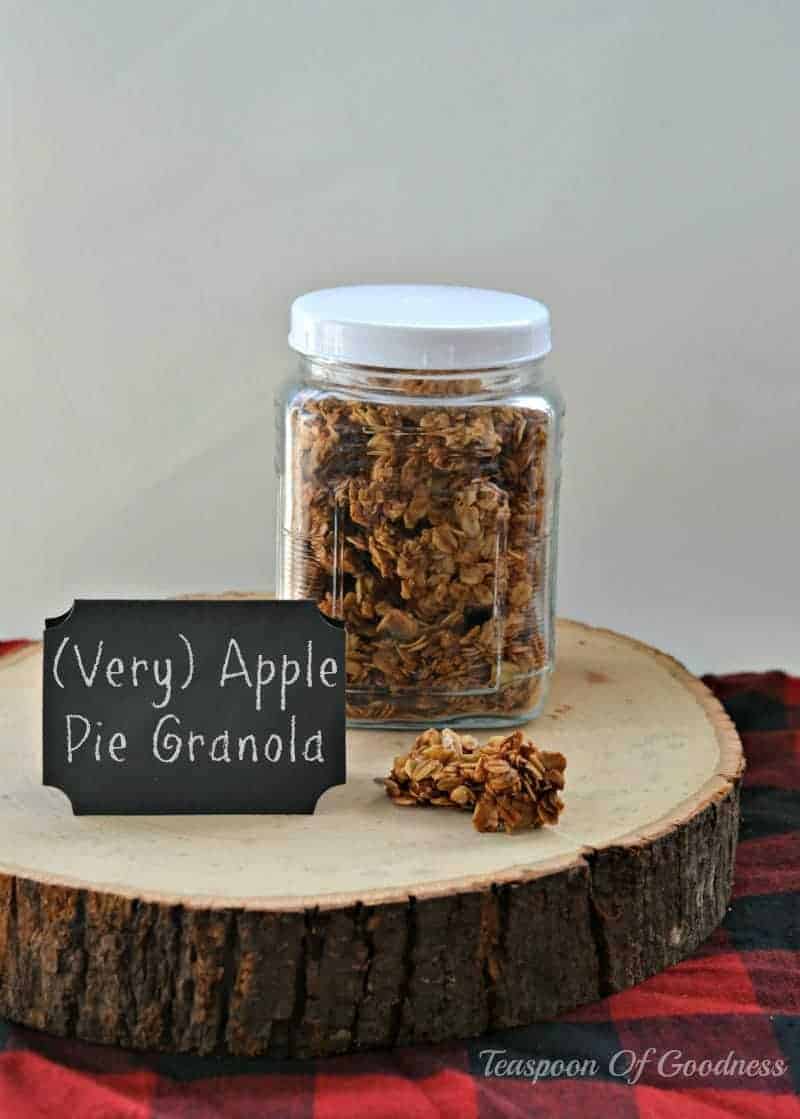 Apple Cinnamon Granola Recipe
Prep Time: 15 minutes

Cook Time: 20 minutes

Total Time: 35 minutes
Ingredients
3 ½ cups old fashioned rolled oats
½ cup vegetable oil
1 tsp salt
1 tsp cinnamon
¼ tsp salt
¼ tsp ginger
⅛ tsp nutmeg
¼ cup brown sugar
¼ cup applesauce
1 cup chopped dried apples, divided
Maple syrup
Instructions
Preheat the oven to 375 degrees. Cover a baking sheet with aluminum foil.
In a bowl, mix the oats, oil and salt.
Spread on the baking sheet and bake for 10 minutes. (If you like extra crunchy granola, you can stir and bake for 10 more minutes. Reduce the oven temperature to 300.
Transfer the oat mixture back to the mixing bowl. Add cinnamon, salt, ginger, nutmeg, brown sugar and ½ a cup of the chopped dried apples. Mix well.
Add applesauce to the granola and mix well.
Pour the granola back onto the baking sheet. Press it down firmly.
Drizzle maple syrup over the granola mix.
Bake for 1 hour at 300 degrees.
Let the granola cool completely and break apart.
Mix in the remaining ½ cup of dried apples.
Store in an airtight container.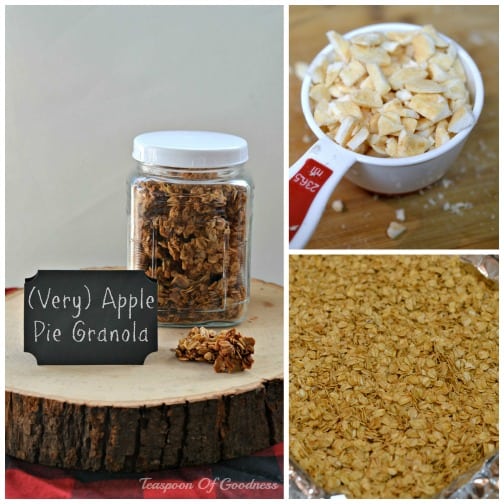 Pin
Can't get enough of the fall apple treats? Try out these delicious apple recipes as well!
Visit Teaspoon Of Goodness's profile on Pinterest.