Sometimes, I cook homestyle meals from scratch, and other times I rely on good quality ready-made foods to help me whip up quick and easy dinners that everyone loves. Working full time from home, 3 kids, and countless activities, mean that time is often limited and I need to cut corners without cutting out the quality and flavor of my meals – Ragu Homestyle Thick and Hearty sauces and a one-pot pasta dinner to the rescue! Easy, delicious, and just one pot to worry about washing up after dinner.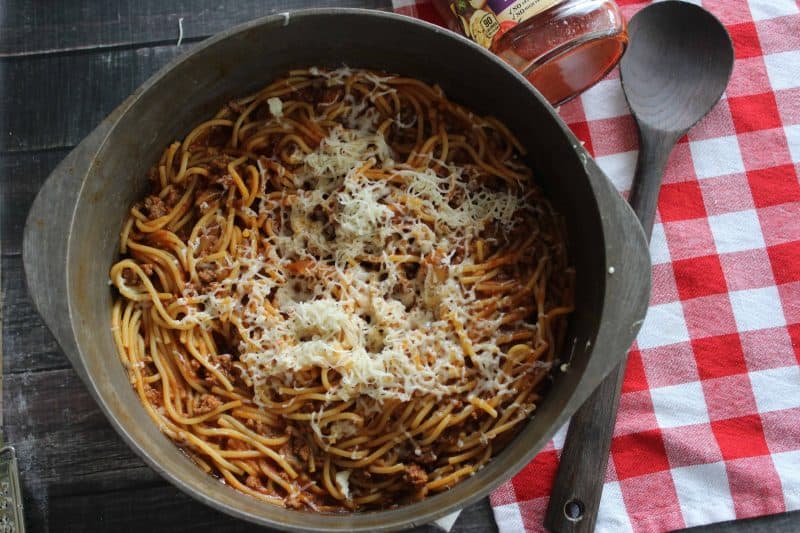 Pin
This gives me more time to spend with the kids and less time sweating over a hot stove and hands in soapy water washing a dozen pots and pans. I grabbed Ragu Homestyle Thick & Hearty Roasted Garlic sauce and used it to toss together this from scratch tasting dish in less than 30 minutes, so if you want the flavor of a homestyle meal without the hassle grab these ingredients and let's make a pot for supper!
Pin
Ragu Homestyle Thick & Hearty Pasta sauces come in the following flavors:
Homestyle Thick and Hearty Traditional Sauce
Homestyle Thick and Hearty Meat Sauce
Homestyle Thick and Hearty 4 Cheese Sauce
Homestyle Thick and Hearty Roasted Garlic Sauce
Homestyle Thick and Hearty Mushroom Sauce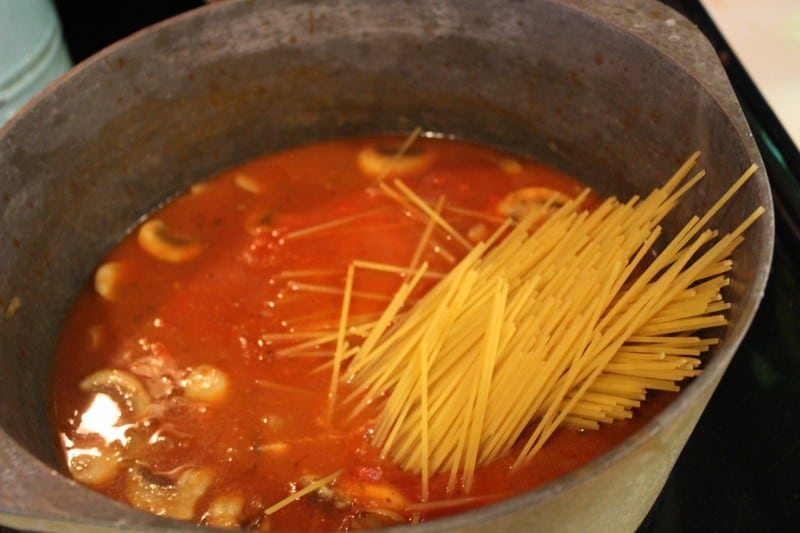 Pin
30 Minute One Pot Pasta Dinner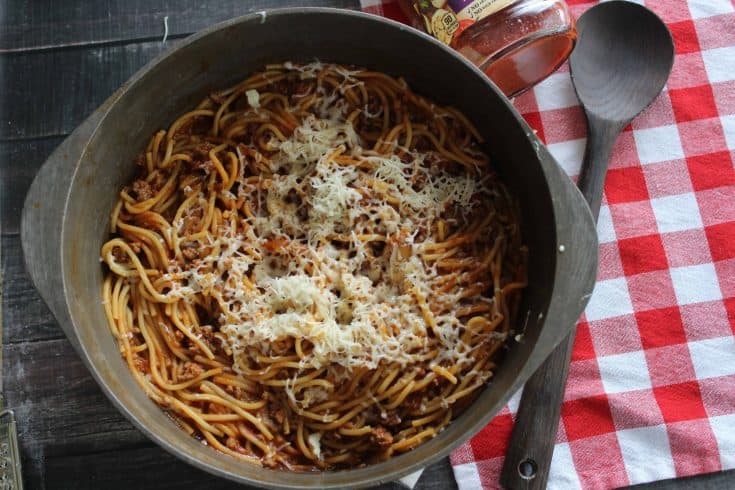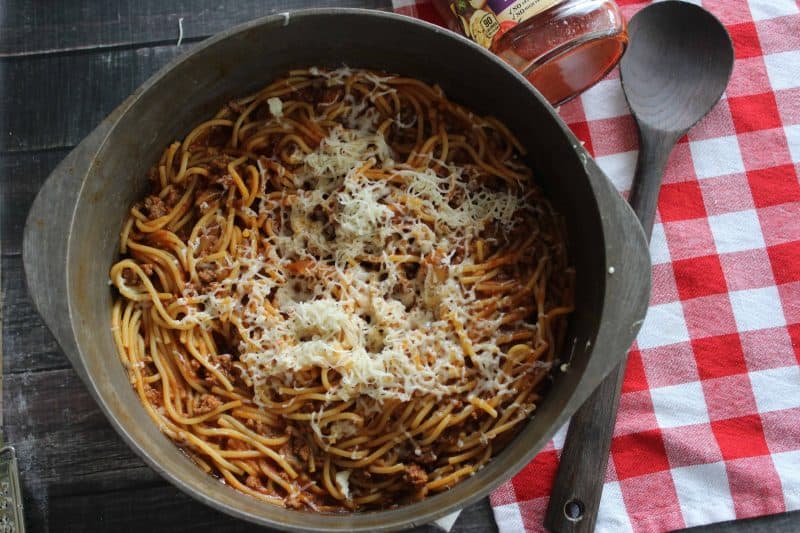 30 Minute One Pot Pasta Dinner
Cook Time: 25 minutes

Total Time: 25 minutes
Ingredients
23 oz. jar Ragu Homestyle
4 cups low sodium chicken broth
12 oz. spaghetti noodles
1 cup mushroom slices
1 small onion
2 tsp. Oil or butter
1 tsp. Black pepper
Optional- ½ lb. ground beef
Instructions
Dice up your onions to your desired size.
Heat onions and oil/butter in a large pan over medium high heat until the onions start to become translucent.
Add mushrooms and stir frequently for 2-3 minutes.
Stir in ground beef if you are using it, reduce heat to medium and stir often while chopping up beef as it cooks.
Break noodles up into thirds, add to the pot along with chicken broth, pepper, and Ragu Homestyle.
Cover and simmer over medium heat for 15 minutes or until noodles are softened to your desired softness, and liquid has been absorbed.
Just before serving grate your favorite cheese over the top.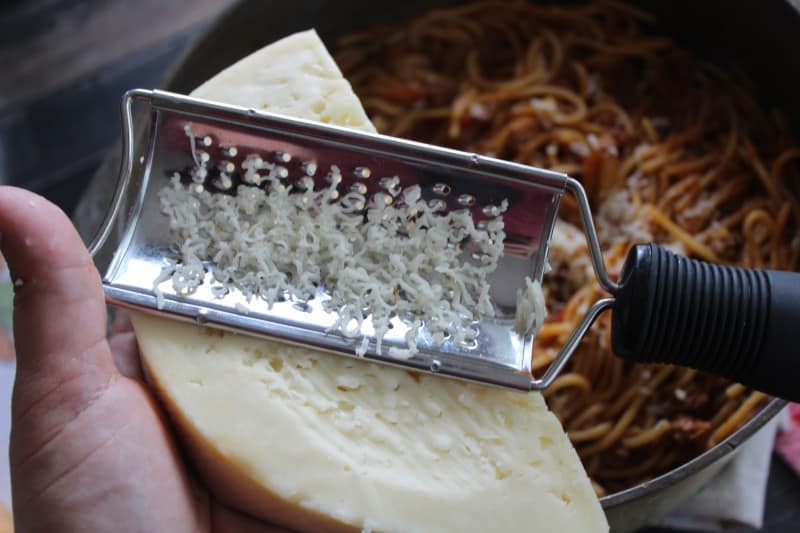 Pin
Find 100's more delicious homestyle meals on the Ragu website.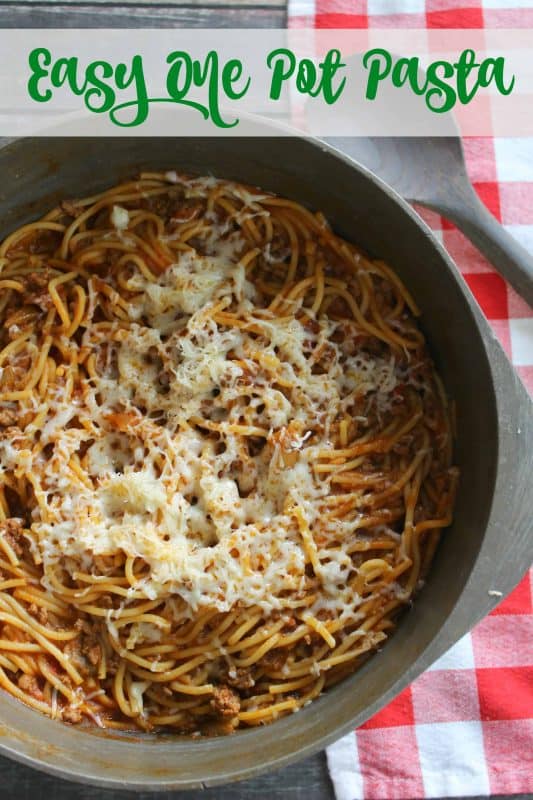 Pin
Visit Teaspoon Of Goodness's profile on Pinterest.